Lesley Ann McDaniel
Real Life~Pure Fiction
How to Write a Nonfiction Book Review
May 13, 2013
Do you love reading nonfiction books? Why not try your hand at reviewing them. 
What is a nonfiction book review?
A book review is a critical evaluation of a book. It isn't just a summary, but gives commentary that will be uniquely yours as the writer of the review. The difference between a review of fiction versus nonfiction is that with the latter, the reviewer will evaluate the piece not so much on its entertainment value as on whether it fulfills its promise to solve a particular problem or deliver certain information.
Why write book reviews?
Reviews help books get noticed and gain credibility. Writers want to receive reviews to show readers that their book is widely-read and well-received.
Where are reviews posted?
These days, the answer is 'lots of places.' Many reviewers post book reviews on their own blogs. You can also post reviews on Amazon, Goodreads, library websites, or submit them to other people's review blogs. If you really want to get serious, there are a lot of literary journals that accept freelance reviews.
How long  should a review be?
That will depend largely on where you are planning to submit your review. Check for guidelines, and assume that you will write anywhere from 100 to 1500 words. Be succinct, but give enough to serve the purpose of the review.
Points to Consider:
●What if you really don't like the book? Always write your reviews with integrity. If you honestly don't like a book, write your review as if you are in a critique session with the author. Use positive words and avoid sarcasm.
●Take time to read reviews written by other readers, but keep in mind that many of them are not trained reviewers.
●Review the book that has been written, not the book you think the author  should  have written.  It isn't fair to criticize an author for failing to achieve something he or she never intended to achieve.
Nonfiction Book Review Template:
Opening statement:  Include title and author.
What does the book promise to deliver to the reader? Another way to look at it is, what problem does this book promise to solve?
Does it accomplish what it sets out to accomplish?
If so, how?
If not, what could the author have done differently?
What makes this author uniquely qualified to write on this topic?
What is the tone of the book? Is it humorous and easy to relate to, or is it more dry and academic?
Overall impression:  This is where you give your personal take on the book.
Suggested points to include:
Was the book written in a way that you as a reader could easily relate to?
What was your favorite part of the book?
Do you have a least favorite part of the book?
If you could change something, what would it be?
Are there photos or illustrations? If so, are they effective in enhancing the book's message?
Would you recommend this book?
What type of reader would enjoy this book?
There are so many wonderful nonfiction books out there. Have a great time reading and reviewing!
Have you written any nonfiction book reviews?
If you enjoyed this post, you might also enjoy How to Write a Fiction Book Review .  
Tweetables:
Want to write great nonfiction book reviews? It's easier than you might think.  Click to Tweet!
How to write a nonfiction book review. It's easier than you might think.  Click to Tweet!
Help nonfiction authors promote their books; write reviews! Click to Tweet!
Help readers find great nonfiction books; write reviews!   Click to Tweet!
Share this:
Click to share on Twitter (Opens in new window)
Click to share on Facebook (Opens in new window)
Click to share on Pinterest (Opens in new window)
Click to email a link to a friend (Opens in new window)
May 20, 2013 at 1:19 pm
Thanks for some more helpful tips on writing book reviews Lesley.
October 16, 2020 at 12:01 pm
I am writing a review for a friend of my son who has a book on how to begin a blog. I thought the reminder you offered about illustrations was something I did not think about. The obvious alludes us sometimes.
December 29, 2014 at 12:25 pm
Very helpful, Lesly. I printed this out! Amy
December 30, 2014 at 10:27 am
Amy, I'm so glad you found the post helpful. Reviews are so important to the success of a book.
September 26, 2020 at 9:31 am
I am writing creative nonfiction book, how do I get contacts for reviewers of my book?
September 26, 2020 at 10:46 am
There are lots of ways to find reviewers. I'm not an expert on that, but if you google "how to get reviewers for your book," you should find lots of ideas.
June 16, 2020 at 6:03 am
Thanks so much, Lesley for providing this information.!
June 16, 2020 at 7:13 am
My pleasure, Vicki. I'm glad you found it useful.
October 9, 2020 at 10:46 am
Lesley Thank you for a concise yet thorough piece on book reviews. I learned much. Best to you and yours.
October 9, 2020 at 10:56 am
I'm glad it was helpful for you, Jim.
November 8, 2020 at 9:43 am
This was really helpful. I've never done a non-fiction book review before, so I learnt a lot from this. Thank you!
November 8, 2020 at 11:34 am
I'm so glad it was helpful.
November 25, 2020 at 9:23 am
I'm writing a nonfiction book review for a class project. How do i make the review interesting and engaging?
November 25, 2020 at 9:48 am
What a fun class project! My best advice is to read examples of nonfiction reviews and pick out the ones that are interesting to you. What is it about those reviews that makes them stand out? Also, let your own voice and style shine through in your writing. Hope you get an A+!
May 10, 2022 at 11:34 pm
I read a lot of non fiction books and now have decided to start documenting my reviews..
Do you recommend I set up my own blog. I would prefer to do it on a platform that is popular.. That even the authors might pay a visit.
But I also want to include a summary of key points in the book. This way I can go back to the summary ant remind myself what the book was about
June 24, 2022 at 5:33 pm
I think setting up your own blog is a fantastic idea. Best to you!
[…] How to Write a Nonfiction Book Review. […]
Leave a Reply Cancel reply
Your email address will not be published. Required fields are marked *
Notify me of follow-up comments by email.
Notify me of new posts by email.
This site uses Akismet to reduce spam. Learn how your comment data is processed .
This site uses cookies to offer you a better browsing experience, analyze site traffic, personalize content, and serve targeted enhancements. Read about how we use cookies and how you can control them by clicking "Privacy Preferences". If you continue to use this site, you consent to our use of cookies.
Privacy Preference Center
Consent management.
Please Click on "More Information" below to read my privacy policy.
Privacy Policy
She Seeks Nonfiction
A skeptic's quest for books, science, & humanism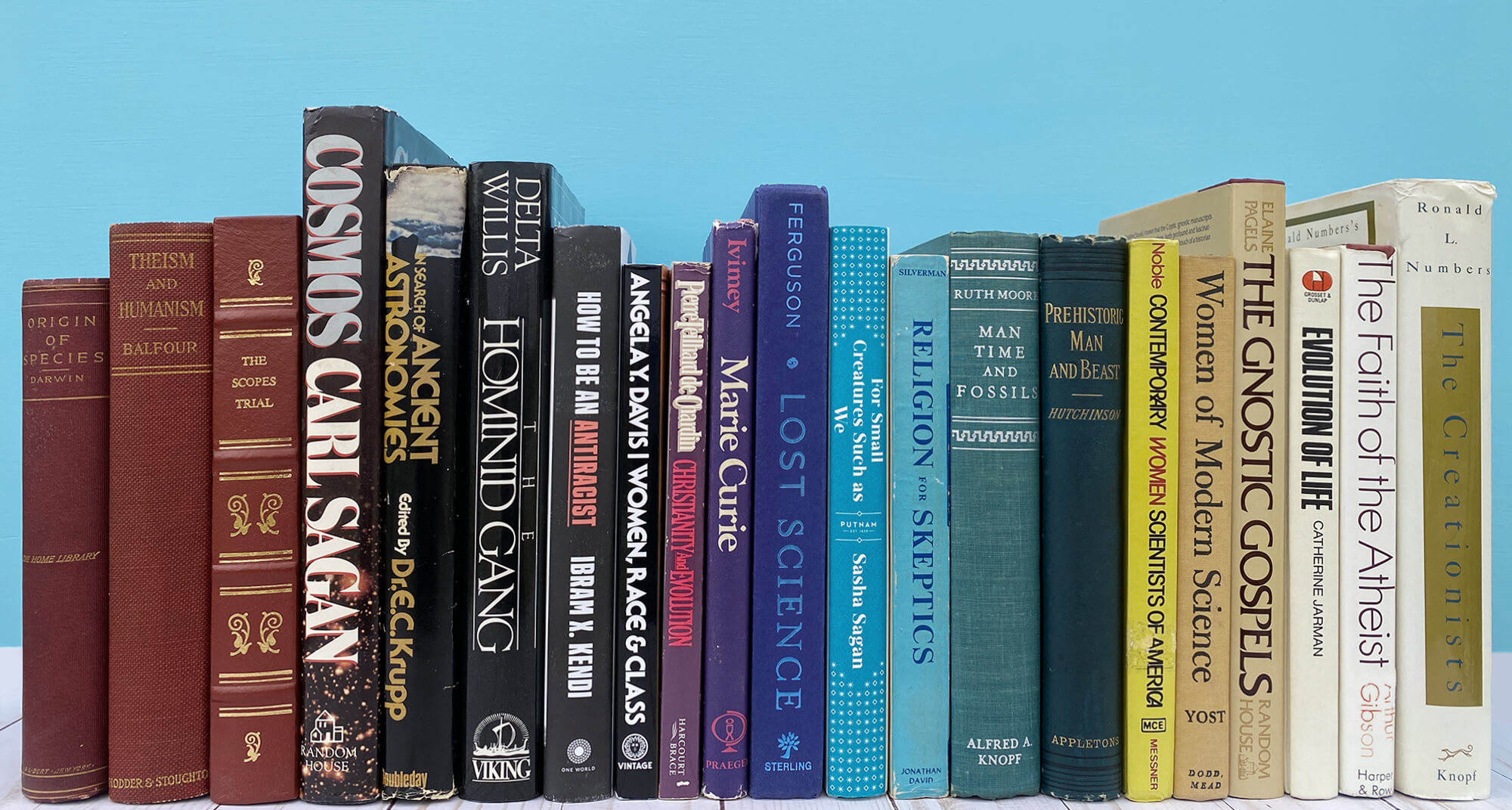 How to Write a Nonfiction Book Review
Next week, I will be writing my 50th nonfiction book review on this blog. Learning brings me great joy, and when I learn fascinating things in my books, I can't help but share them with you!
With Nonfiction November coming up, I know that many fiction book bloggers will try their hand at reading and reviewing nonfiction, and that many people aren't used to it. There is often no character development, plot, setting, or allegory to critique, so what is left? Well, there is actually a lot to talk about, and I think reviewing nonfiction books is a lot of fun! I hope that through this post, my passion for writing nonfiction book reviews can inspire the unsure to give it a try.
There is not one correct way to write a book review. I write mine for fun, as a way to make blog posts that entertain me and hopefully my audience. Reviews make reading more fun and they help me to better engage as I read. They can even make it more bearable to finish a book I hate, because I know that my review will be interesting ! Regardless, here are some tips that help me write book reviews that I am proud of.
Mark up your book
I'll start off with the obvious: I think that underlining and taking notes in nonfiction books is a great way to remember what you read and get ideas for your review as you go. My husband is adamant that my constant marking up of brand new books makes me a crazy person, and I can't blame him for that. Some people can't stand it.
If this is you— or if you read library books —then don't worry! You can still use sticky notes or keep a separate notebook handy. I actually do this when I read books that are so old I would not dare deface them. Of course, e-readers make this easy; you can highlight and add notes without vandalizing anything. Finally, I know that a lot of people like to listen to nonfiction audiobooks, but I can't imagine that you would absorb the information enough to make a review that way. But hey, if you can, more power to you!
Answer these three questions
I believe that each review will be as different as each book is, but there are a few questions that I attempt to answer no matter what.
Does it accomplish its goal?
First, I critique it according to its own criteria. Does the title promise that the book will deliver something specific? Is it meant to persuade you or inform you, and if so, how does it do? If a book's title starts with "How to," then you know exactly what the goal is. For example, How to Be an Antiracist by Ibram X. Kendi did exactly that; Kendi repeatedly began sentences with, "To be an antiracist is to…" which is about as straightforward as it gets. On the other hand, How to Argue With a Racist by Adam Rutherford might sound like it gives responses to specific points you'd hear in an argument, but it doesn't. (It was still a great book though!)
(Now that I'm on the topic, Let the People Pick the President:  The Case for Abolishing the Electoral College by Jesse Wegman does give line-by-line responses for arguments, which I thought was a great approach.)
There are more ways that a book can express its goal. Maybe the introduction lays out why the book exists at all. This is one thing I really appreciate about Richard Dawkins' books. My feelings about the book as a whole are mixed (and my feelings about Dawkins as a person are lacking), but in the preface of The God Delusion , Dawkins lists out exactly how he is going to make his case for atheism. He promises to meet different readers where they are. "Do you believe X? Well, I explain this exact thing in Chapter X." The man knows how to make a promise. Obviously, a preface does not need to be this explicit to make a book good, but it definitely made my review easier. This was especially great for me, as The God Delusion was only the second book I ever reviewed.
Do I like it?
Even though Adam Rutherford's How to Argue With a Racist did not teach me how to argue with a racist, I still gave it a rave review. That's because the second question I set out to answer is a simple one: Did I like the book? I'm the one writing the review, so I decide whether it's a positive or negative one. This is when book reviews get really subjective, and why I love when there are many of the same book. No two people will have the same exact opinions about it. Many times, I have admitted that a book was probably good , but that I don't think I was the right audience for it.
Does it speak to a target audience?
This brings me to the third question: do you know the book's target audience? If there is no clear audience, then there's a good chance the whole book is moot. Take this post, for instance. My intended audience is primarily fiction book bloggers who are trying out nonfiction book reviews for November. Hopefully other people will find something useful or entertaining out of it, but if you don't care about books or reviews or blogging at all, then this post probably isn't for you.
Decide whether you want to stick to a formula
If you have never written a nonfiction book review before, it can be easier to follow a formula and always know what you want to include in your review. A great example of this is fellow nonfiction book blogger Paula Ghete 's book reviews such as this one of Cosmos by Carl Sagan ( which you can compare to mine to see how greatly our styles vary). Her book reviews are structured this way:
Title:  Cosmos Author:  Carl Sagan Category:  Non-fiction, Science Rating:  5/5 10-Word Summary:  We can understand the Universe only if we study it. About Cosmos [short summary] What I like about Cosmos [list with bullet points and descriptions] What I don't like about Cosmos [list with bullet points and descriptions]
In other book reviews, such as this one , Paula also included the following sections:
Quotes from The Idiot Brain [lists eight relatively short quotes] Should You Read The Idiot Brain? [succinct, defined answer]
Admittedly, her reviews are clearly written with SEO and readability in mind. Search engines love to say, "The more headlines and the shorter the sections, the merrier," so that they know what the post is about. This also helps the reader to get Paula's big ideas even if they don't wade through the – gasp – paragraphs !
On the other hand, my review of Cosmos described how it left me speechless, why it was virtually unreviewable, why it made me almost cry watching the launch of NASA's Perseverance, and why Sagan is so beloved in the atheist community .
Something fun about me is that I pretty much write whatever I feel like writing, which might make you think that I would not be the most qualified to tell you how you should write your own book reviews, but there I go again, writing whatever I feel like which includes this review-tutorial. Look, I'm just here for a good time.
How my own book reviews take shape
As I said earlier, each review can be as different as each book. This is more true for someone like me than for someone who is a little more organized like Paula Ghete, because I don't really abide by any restraints. I don't write only book reviews, so if a review takes me to another topic that I care about anyways, I'll just talk about that. I love when a book simply inspires me to share what I've learned from it, or gives me the opportunity to ponder something I wouldn't have thought of if I hadn't read it.
The Gnostic Gospels by Elaine Pagels was a pretty informative book about—you guessed it—the Gnostic Gospels and Gnostic Christianity. I honestly didn't have much to say about the book itself, but it caused me to compare early Gnostic Christianity to modern-day Progressive Christianity, list the similarities and differences, and pose the question to my Progressive Christian audience what they think of it.
My review of The Power Worshippers: Inside the Dangerous Rise of Religious Nationalism by Katherine Stewart had a similar fate. An actual review of the book was definitely present throughout my post on it, but it was a great chance for me to delve into my own experiences learning about Christian Nationalism , inside and outside of Stewart's book. I also found myself comparing The Power Worshippers to Andrew Seidel's The Founding Myth: Why Christian Nationalism is Un-American and explaining why the two books complement each other.
When I've read two or more books by the same author or on the same subject, I love to compare and contrast them or explain how they go together. I've done that with these, as well as books by Ibram X. Kendi , Ian Tattersall , Carl Sagan , and the two most famous works in the atheist community .
Final thoughts
As is the case with many of my book reviews, there is a lot more I could say. And like those, I often have to stop myself from rambling on ad nauseum . When this happens with a review , I have to just give the big idea, some fun facts, and then tell my audience that you really ought to read it for yourself. So I'll do that here. I hope that my advice has helped you to see nonfiction reviews as a little less scary, and I encourage you to try writing them yourself! I'm so excited to read them!
Share this:
Click to share on Twitter (Opens in new window)
Click to share on Facebook (Opens in new window)
Click to share on Reddit (Opens in new window)
Click to share on Tumblr (Opens in new window)
Click to share on Pinterest (Opens in new window)
Click to email a link to a friend (Opens in new window)
12 thoughts on " How to Write a Nonfiction Book Review "
Great post! It was very interesting for me to read how you go about structuring and writing your non-fiction reviews. I also reviewed around 60 non-fiction books and I think I need to incorporate more headings and keep my paragraphs shorter. I have to say that I find reviewing non-fiction so much easier than fiction. Maybe because I can talk about real facts behind the author's writing because it is sometimes difficult to guess ideas behind all the creativity and imagination of a fiction author. I love reviewing history, history of science and travel in particular.
Thanks! And history of science is one of my favorites too!
I wrote my first book review recently and found that I learned as much in writing the review as I did reading the book. Writing book reviews is fun.
I will often finish a book feeling one way about it, but after reviewing it and articulating my thoughts, I will feel an entirely new way about it. Sometimes it is to the extent that I have to change my Goodreads star rating after writing my review because I saw the book in a whole new way!
In my opinion, this is a useful post for any book review. I don't write many, but I read mostly non-fiction. I plan to facilitate a Zoom book review group next Saturday (fiction and non-fiction). Your advice should be helpful for me to coax readers to explain more about the books they read. Suggestions are welcome. 🙂
That sounds so fun, good luck!
🙂 Thank you, Rebekah.
Absolutely brilliant post. Thanks for sharing!
Pingback: Links Nonfiction November #theOCBookGirl #nonficnov #nonfictionbookparty - The OC BookGirl
I'm delighted to have discovered your blog via #NonficNov, and appreciate you sharing your thoughts here. I'm going to be browsing around a while 🙂
Yay! I hope you love it! 😊
What do you think? Cancel reply
Page Content
Sidebar Content
Main Navigation
Quick links
All TIP Sheets
Writing a Summary
Writing Paragraphs
Writing an Analogy
Writing a Descriptive Essay
Writing a Persuasive Essay
Writing a Compare/Contrast Paper
Writing Cause and Effect Papers
Writing a Process Paper
Writing a Classification Paper
Definitions of Writing Terms
How to Write Clearly
Active and Passive Voice
Developing a Thesis and Supporting Arguments
Writing Introductions & Conclusions
How to Structure an Essay: Avoiding Six Weaknesses in Papers
Writing Book Reports
Writing about Literature
Writing about Non-Fiction Books
Poetry: Meter and Related Topics
Revising and Editing
Proofreading
Writing About Non-Fiction Books
TIP Sheet WRITING ABOUT NON-FICTION BOOKS
At some point in your college career you may be asked to review a non-fiction book to enable you to learn more about some aspect of your course work. The assignment is demanding because you are required to describe and evaluate an author's contribution to a subject that you may know little about. How should you proceed?
Your instructor will usually offer some guidance, such as a suggested list of books or some guidelines to follow in selecting a work. Generally, you should try to find a relatively recent work of about 200-350 pages on some aspect of the course that particularly interests you.
Describe and evaluate You are expected to describe the book, that is, to summarize some major points of interest, and to evaluate it, that is, to make judgments about it. The areas to address include the following:
Description
Information about the author
Background information about the book
Author's purpose-to inform? Entertain? Persuade?
Author's thesis
Organization
Other reviews
Scholarship
Strengths and weaknesses
Later you may decide to omit some of these points. Their order may be changed, with more important or striking matters appearing first. Usually the descriptive section appears first in non-fiction reviews, especially in scholarly journals. All these organizational decisions are subjective and can be revised as needed.
While reading the book, take notes of the passages and their page numbers that relate to how you can describe and evaluate the work. In particular, be on the lookout for thesis statements, chapter summaries, striking quotations, discussions of methodology, conclusions, and author's recommendations. If you question whether or not to take a particular note, remember that it would be wiser to err on the side of having too many, rather than too few. You can always eliminate notes that appear unnecessary.
Points of description Information about the author may appear on the book jacket or may be obtained or inferred from what is written in the preface. In order to determine to what extent the author is an authority on the subject, you should do some library research into the author's present position, background, experience, and qualifications. Biographical sources such as the Biography Center in the GaleNet database will help you find this information. It need not be much, perhaps just a sentence; at most, it might consist of a short paragraph.
Background information about a book consists of the historical, sociological, economic, scientific or other circumstances that may have influenced or contributed to its publication. This information may have some bearing on the book's importance or interest.
Often the author's purpose –to amuse, inform, persuade-will be apparent from the preface or introduction.
The thesis or central idea of the book will probably be stated in the introduction or the conclusion. To gain an overview of the book that will help you realize its purpose and main ideas, read the preface and the introductory and concluding chapters first.
The organization of non-fiction depends partly on what kind of non-fiction it is-philosophy? Biology?–and partly on the author's purpose. History, for example, might be organized either chronologically or around central issues. Or, if the author's purpose is to challenge a widely-held position, he may choose to refute ideas point-by-point. Look at the table of contents and, as you read, refer back to it.
Because so much depends on your audience, the summary may be one of the most difficult parts of the review to write. Are you writing only for your instructor who has probably already read, or is familiar with, the book? Are you writing for your classmates who have not read it? Or are you writing for other people who are not in the course and are therefore unfamiliar with the subject? Your instructor can tell you what audience the paper should address. Then you will be able to judge how thorough your summary should be and whether or not terms should be defined and points explained in detail.
Points of evaluation At the same time that you gather information to describe the work, you should be thinking about your evaluation of it. Read a few other reviews of this book to inform your own opinion–what points did other reviewers address? Were professional reviewers unanimous in their evaluations, or did their opinions differ? Of course, any ideas or quotations obtained from these reviews should be attributed to their owners in your paper. To consult published reviews of the book, ask the reference librarian to help you find an appropriate index, or check an online database. Following is a partial list of the databases available to Butte College students:
Proquest Direct–for general disciplines including health, humanities, sciences, social sciences, arts, business, education, women's and multicultural issues.
SIRS Researcher–for topics including science, history, politics, and global issues.
Wilson Web–for biographies, obituaries, science, education, current events, and social science.
GaleNet–for biographies, authors, history, science, and literature.
Health Reference Center–for topics in health, medicine, and nursing.
Some online databases offer full text articles; others offer abstracts (summaries) and information on how to find the full text in other publications; you can quickly scan abstracts to determine which articles are most likely to be useful to you. Advanced search features allow you to search using Boolean operators (and, or, not) for either full texts or abstracts. You can also narrow your search to scholarly journals for better search results. (From the Butte College home page, http://www.butte.edu, use the library links-search For Articles and select a database from the alphabetical list.)
The print-version Reader's Guide to Periodical Literature (in the Butte College Library, 1959 to the present) may also be helpful. This index also summarizes and tells you where to find the texts. The names and dates of the publications in which they appear are listed, and you should be able to refer to your selected reviews with little effort. The different indexes are usually organized by year, but keep in mind that a work published late in the year might not be reviewed until the following year.
You may find it difficult to judge the scholarship of a work or an author's expertise because of your limited understanding of the subject. But it does not require highly specialized knowledge to note what sources the author uses (look for the notes or bibliography sections), how much and what kind of evidence he provides, or how he analyzes data and justifies his conclusions. Read carefully to identify omissions, discernible bias, or unsupported generalizations. For example, someone reviewing a work entitled War in the Falklands would have little difficulty pointing out that this account of the 1982 war between Britain and Argentina is pro-British, containing little information about the Argentine politicians, participants, and purposes.
When considering a book's strengths and weaknesses , discuss the following points:
The tone and style of the writing
The importance of the book in its field
The value of the book for its intended audience
The effectiveness of the author's argument
The soundness of the author's conclusions
The practicality of the author's recommendations.
Your discussion the book's strengths and weaknesses may overlap with your discussion of scholarship. Plan to sort this out when revising your review so that your paper concludes with your general reaction. If your overall evaluation is favorable, admit the book's few weaknesses first and conclude with its many strong areas. If unfavorable, name the book's strengths first and conclude with its numerous weaknesses.
Mention any particularly interesting or memorable points or passages, and support your opinions with references to the book, but use quotations sparingly.
In your evaluation, you might reflect on how the book relates to your course. Consider what issues, ideas, or institutions the author criticizes or defends. Note the methodology and evaluate how it shapes or restricts the topic. Also, evaluate how well the author has added to your knowledge and understanding of the subject, particularly how it supplements the ideas in the textbook and the views of your instructor.
Home | Calendars | Library | Bookstore | Directory | Apply Now | Search for Classes | Register | Online Classes | MyBC Portal MyBC -->
Butte College | 3536 Butte Campus Drive, Oroville CA 95965 | General Information (530) 895-2511
Kerry A Waight – Author
Historical fiction and paranormal, writing a book review for a non-fiction book.
By Kerry A Waight - Author on April 13, 2020 • ( 8 Comments )
Photo by TOPHEE MARQUEZ on Pexels.com
Having missed the last #AuthorToolboxBlogHop due to wedding preparations for my son, I was determined to post this month. Seemed silly not to, particularly since, like the majority of the world, I'm stuck at home self-isolating and social distancing. But what topic to write on?
I had what I thought was a brainwave: I'll write a review! I read. I wrote reviews at school. Yep—that's what I'll do.
While I was contemplating this, a more difficult problem came to mind. I had done book reviews before—but they were so long ago. Maybe I needed to look at just how to do that first.
And that became my blog topic: How to write a book review.
After consulting with Google, my first click took me to a blog post on the Udemy site specifically aimed at writing a book review—including a template ! The second paragraph confirms for me what I knew to be true:
"A book review is not a summary or synopsis. You will be describing the contents of the book to some extent, but the goal of a book review is not to explain what the book is about but to evaluate its quality and significance."
Naturally, the writer goes on to explain in more detail the difference between a review and an essay and the purpose of both—but that wasn't really what I needed. I wanted that template.
Sadly, the template had too much information and detail for me. To be truthful, I didn't read much of it. It may have been useful for someone needing to start from scratch but I just needed a bit of guidance and memory jogging.
So I looked again and discovered the Writoscope community site, where I found ' How to write a book review—a step-by-step guide ', written by Sachin . Again, some stuff I didn't need but others might benefit from. What I did find valuable was the '8 Things to Do Before Writing a Book Review.' Each of the eight come with a detailed explanation, but I will just list them here. You can follow the above link for the detail if you would like it.
Take notes while reading
Annotate the book
Keep track of slow parts
If you leave the book in the middle, DO NOT write a book review
Figure out the writing style of the book
Form an opinion
List down the confusing characters (applicable only to fiction)
Read the book twice (or at least skim it again)
Of course, these are just the recommendations of one writer. But, for me, they are solid recommendations—except for the last one. If you have taken solid and appropriate notes, I don't think this is necessary. I would, however, recommend having the book with you in case you want to double-check yourself on a particular point. Sachin does provide a review guide and template, but it is aimed at fiction. I downloaded it for later reference.—
I made my Google search more specific, targeting non-fiction book reviews. Didn't like the first one I opened. But then I hit the jackpot! Lesley Ann McDaniel had written ' How to write a nonfiction book review ' exactly the way I wanted it.
As well as the reasons for writing a non-fiction review, a particularly valuable tip was about length. McDaniel suggested that depending on where the review was intended for, expect to write " … anywhere from 100 to 1500 words". This is something I really wanted some guidance on. I really liked her 'Points to consider'—to the extent that I am going to quote them here:
●What if you really don't like the book? Always write your reviews with integrity. If you honestly don't like a book, write your review as if you are in a critique session with the author. Use positive words and avoid sarcasm. ●Take time to read reviews written by other readers, but keep in mind that many of them are not trained reviewers. ●Review the book that has been written, not the book you think the author should have written. It isn't fair to criticize an author for failing to achieve something he or she never intended to achieve. Lesley Ann McDaniel, http://www.lesleyannmcdaniel.com/how-to-write-a-nonfiction-book-review/
In addition, the template she offers is exactly what I was looking for—it is succinct, with explanation short and sweet where needed. In fact, it is so concise I could not find a way to present it without simply quoting it here:
Nonfiction Book Review Template: Opening statement: Include title and author? What does the book promise to deliver to the reader? Another way to look at it is, what problem does this book promise to solve? Does it accomplish what it sets out to accomplish? If so, how? If not, what could the author have done differently? What makes this author uniquely qualified to write on this topic? What is the tone of the book? Is it humorous and easy to relate to, or is it more dry and academic? Overall impression: This is where you give your personal take on the book. Suggested points to include: – Was the book written in a way that you as a reader could easily relate to? – What was your favorite (sic) part of the book? – Do you have a least favorite (sic) part of the book? – If you could change something, what would it be? – Are there photos or illustrations? If so, are they effective in enhancing the book's message? – Would you recommend this book? – What type of reader would enjoy this book? Lesley Ann McDaniel, http://www.lesleyannmcdaniel.com/how-to-write-a-nonfiction-book-review/
Feeling much more confident to write reviews on those four books now. And really geared up to choose one and start it again.
Share this:
Categories: book review non-fiction
Tagged as: book review template How to Publish a Book on Amazon Jessica Brody Lesley Ann McDaniel research reviews Sachin Sam Kerns Save the Cat Writes a Novel Self-editing for Fiction Writers self-isolating social distancing Udemy writing Writoscope
Kerry A Waight - Author
A writer of historical fiction and paranormal stories.
8 replies ›
When it comes to non-fiction I tend to discuss the chapters that interested me. Mostly the things I learned and could incorporate in my day to day.
Looking forward to what you share.
Anna from elements of emaginette
Thanks Anna! I really need to use what I leaned about how to write the review.
Like Liked by 1 person
Hats off to reviewers who read books twice before they review, but I don't think I have the patience for it. My mind would wander, I think. These are some great tips. Thanks, Kerry! I just wanted to point out in case you're not aware that the general rule of thumb when quoting a piece is up to 10%. copyright rules are different depending on the country and other criteria, but 10% is a pretty good rule, even if you are crediting the original piece.
Thanks for the tip on copyright: Hope I'm okay. I'm sure I'll find out if I'm not.
Thank you for the tips and information on writing a nonfiction book review. I especially like the reference information and the excerpts from these specific references. This is exactly what I've been looking for to assist me in my current project. I am revkewing a Christian self help book, and though I am enjoying it I have been stumped at how to write a meaningful review. Thank you, Gail
So glad I could help. Hope it all goes well.
This post was truly worthwhile to read. I wanted to say thank you for the key points you have pointed out as they are enlightening.
Thank you so much! Glad you found it useful
Leave a Reply Cancel reply
Fill in your details below or click an icon to log in:
You are commenting using your WordPress.com account. ( Log Out / Change )
You are commenting using your Twitter account. ( Log Out / Change )
You are commenting using your Facebook account. ( Log Out / Change )
Connecting to %s
Notify me of new comments via email.
Notify me of new posts via email.
Already have a WordPress.com account? Log in now.
Follow Following
Copy shortlink
Report this content
View post in Reader
Manage subscriptions
Collapse this bar
Words with Friends Cheat
Wordle Solver
Word Unscrambler
Scrabble Dictionary
Anagram Solver
Wordscapes Answers
Make Our Dictionary Yours
Sign up for our weekly newsletters and get:
Grammar and writing tips
Fun language articles
#WordOfTheDay and quizzes
By signing in, you agree to our Terms and Conditions and Privacy Policy .
We'll see you in your inbox soon.
Foolproof Guide to Writing a Book Review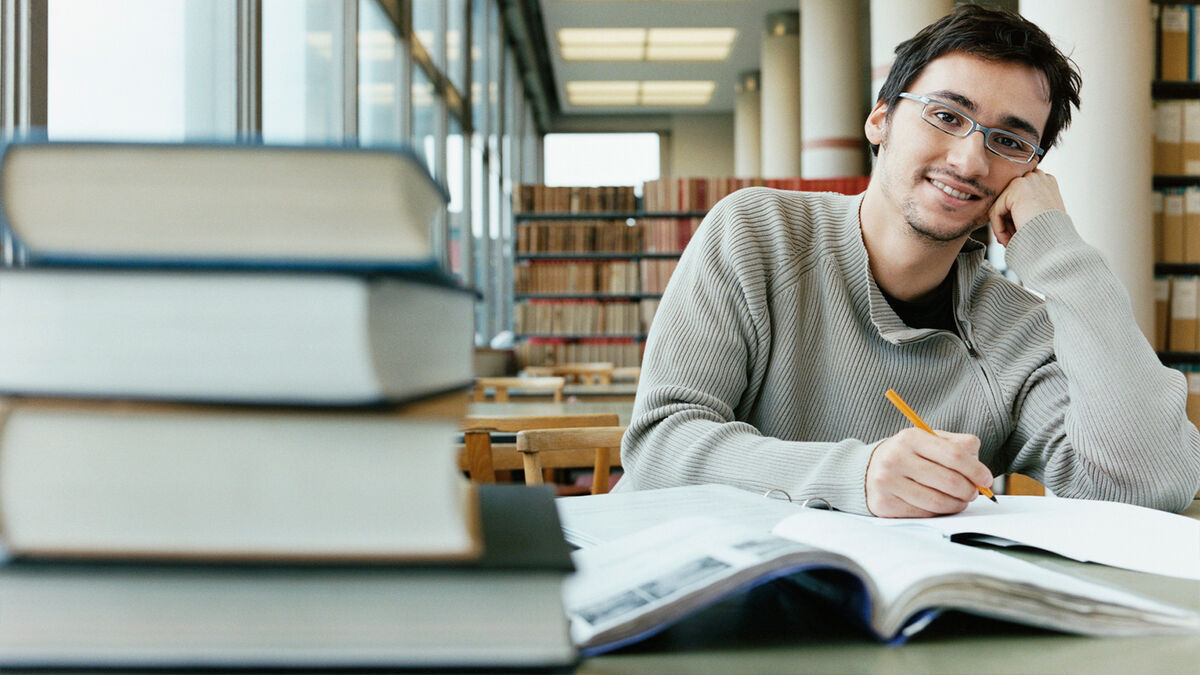 DESCRIPTION man writing a book review
SOURCE Digital Vision / photodisc / Getty Images
Writing a book review is easy if you have a clear guide to the process. With step-by-step instructions and important tips, you'll be able to write a non-fiction or fiction book review - even if you've never done it before. A book review is not the same as a book report , so you'll have to draw on your own opinions about the book.
Book Report vs. Book Review
It is important to know the difference between a book report and a book review. If your teacher assigns a book review and you turn in a book report, your grade will probably not be very good. The biggest difference between the two is that a book report is objective, while a book review is not. There are a few other differences:
A book report's structure is simpler than a book review. It gives a brief retelling of the story and may include details about the plot, characters, and setting.
A book review, on the other hand, is an in-depth analysis of the text. A review will include an analysis of the author's intent, thematic elements, and symbolism.
A large part of a book report is a summary, but the summary only serves as context for a book review.
How to Write a Book Review in Six Steps
Before you begin your review, you should have a clear idea of the expectations. Your specific assignment will offer a guideline, but, in general, a good book review will:
Point out strengths and weaknesses in the book
Look at what the author intended to do and whether (s)he did it
Be between 50 and 1,500 words
1. Start by Assessing the Book
Before you begin writing, take some time to assess the book. If you made notes while reading, look them over. If not, flip back through the book and review. Don't start writing yet, but ask yourself some important questions about the text and jot down notes:
What genre is the book? Is it fiction or nonfiction?
What do you know about the author?
What are some of the main themes in the book? Does the author convey them well? Does the book have a thesis or main idea?
How do the characters and events in the book relate to the theme? If the book is nonfiction, are there supporting details to back up the thesis? What are they?
Is there a primary conflict in the book? How does this develop over the course of the text?
What was the author trying to accomplish?
How do you feel about the book?
2. Create a Thesis Statement
Look over your notes and think about your answers to the questions above. What do you think about the book? Write a thesis statement that will be the main idea of your review. It will be an opinion. Consider these examples:
Jane Eyre is one of the most beloved Victorian novels because it transcends time and resonates with readers today.
Even though The Catcher in the Rye is part of many high school English classes, its themes may be better suited to college students who can look at Holden Caulfield's actions from a more removed perspective.
Lord Charnwood's Abraham Lincoln is more than a biography; it's also an effective exploration of 19th century politics.
3. Write an Introduction
You can start with a short quote or anecdote about the book or any other type of hook to capture the reader's attention . Then be sure to include essential information like title, author, and kind of book. In the introduction, also cover the thesis statement the author used or the main theme of a work of fiction. Finally, include your own thesis statement.
4. Give a Short Summary of the Book
Next, create a summary of the book to give your reader some background. Talk about what happens over the course of the book. This should offer context, but it's not the main part of a book review. Keep it to one or two paragraphs unless you're writing a very long piece.
5. Provide Your Analysis
Now it's time for the main part of your book review: backing up your opinion. Your thesis statement is your own view, but you'll need to share why you think what you do. Look to your notes here; you already have the information you need. Add details from the text, such as the point of view of the book, the characters, and the important themes.
Also discuss the following as they relate to your thesis:
Cover the author's style of writing and look at his or her cohesion, clarity, flow of the text, and use of precise words.
Think about how you were affected by the book and if any of your opinions or feelings change because of it.
Decide if the book met its goal and whether you would recommend it to others and why.
Discuss the author's descriptions and narration, pointing out whether he or she explained facts or tried to persuade the readers of the validity of an issue.
Analyze whether the book suited its intended audience and if it was interesting
6. End With a Strong Conclusion
Just like an essay, a book review needs a strong conclusion. Restate your thesis statement and summarize by touching on the main points. You may include quotes or references here, but do not put in any new material.
Tips for Fiction and Non
Your approach to writing a book review will be different, depending on whether you are writing about fiction or nonfiction. Keep these guidelines in mind to help.
Fiction Book Reviews
When reviewing fiction, analyze the author's treatment of the characters, plot, setting, and dialogue. Specifically, ask yourself these questions as you write:
How interesting is the plot? Does it have many clichéd parts, or does it come across as original? Are there unresolved issues in the plot? Can the author sustain the plot throughout the book? Is the plot confusing?
How believable are the characters? Do you care about them? Can you tell them apart, or do they all sound the same, especially in dialogue?
How does this book compare to other books in the same genre ?
How well does the author create mood through setting? Can the action be visualized?
If there is humor, does it work?
Is the narration consistent throughout?
What style of writing did the author use?
Nonfiction Book Reviews
When you write a review on a non-fiction book, you need to explore the way the material was organized and if the author's writing was focused. Ask yourself these questions:
Is the book interesting? Which parts are most interesting or informative?
How accurate is the information in the book?
How objective is the information in the book? Is it supposed to be objective?
How thorough has the author been in his or her research?
How useful is the information presented in the book?
How does this book compare to other books in the same genre?
Is the author trying to prove a thesis? If so, does he or she do it effectively?
Beyond the Classroom
Besides classroom assignments, book reviews are found in newspapers, magazines, blogs, and more. Learning how to write a book review is a great way to learn about reflective writing , and it's a useful skill for anyone who enjoys reading.
How To Write A Book Review Non Fiction
December 5, 2022
A book review is a critical assessment of a book. It typically provides a brief summary of the content, assesses the value of the book, and recommends it (or not) to potential readers . A good book review should: 1. Give an overview of the book's content. 2. Assess the book's value. 3. Recommend the book (or not) to potential readers. When writing a book review, remember that you are not simply summarizing the book's content. A book review should be a critical assessment of the book. It should provide an overview of the book's content, assess the book's value, and recommend it (or not) to potential readers.
A book review, in my opinion, is the most important aspect of a book evaluation . It not only provides a summary of what you have written, but it also provides commentary on the topics you write about. Book reviews are essential for a book's promotion and credibility. It is critical for writers to receive reviews in order for readers to rate their books highly. What makes this writer uniquely qualified to write about this topic? What do you think the tone of book would be? Is it humorous and easy to relate to, or is it more dry and academic? In general, what you say about the book is your opinion. The nonfiction genre is overflowing with excellent books.
What Makes A Good Non Fiction Book Review?
It is critical to write reviews with integrity. If you find a book to be unsatisfactory, try writing your review as if you're in a book critique session with the author. Positive words and phrases should be used, as should avoid negative words. While it is critical to read reviews written by other readers, keep in mind that many are not professionally trained.
As part of a critical review , you should provide the audience with the information they require to make an informed decision about whether or not to read nonfiction books or articles. Some reviewers enjoy reading through the book without taking notes or breaks. It is also a good way to gain experience in other aspects of freelance writing in addition to writing reviews. It's fine to point out a point of interest in a critical review, but it's not fine to make it a point of emphasis. There should be some points highlighted that are most intriguing. Which part grabbed you most? What portions turned you off? A critical review is essentially a comparison of the work you reviewed to others of the same caliber.
What Is A Non Fiction Review?
A non fiction review is a written piece that evaluates and critically analyzes a non fiction work . It is important to remember that a non fiction review is not simply a summary of the work being reviewed, but rather a critical examination of its contents. When writing a non fiction review, it is important to consider the following elements: the author's purpose for writing the work, the target audience, the overall structure and organization of the work, the style and tone of the writing, and the work's strengths and weaknesses.
The Different Types Of Nonfiction Book Reviews
In contrast to an expository nonfiction review, a history of the United States will be written. This review will include a description of the research topic and its scope of analysis, as well as an explanation of the book's perspective. A review of a book on climate change, for example, is an example of argumentative nonfiction . The author's thesis would be discussed and the author's goals for the book were evaluated as part of this review. A review of a book about diabetes management would be an example of functional nonfiction. Following this review, the author would provide advice on how the information can be applied to one's daily life. A review of a book on the pros and cons of vegans, for example, is an example of an opinionated nonfiction review. As a review, it would look at the author's thesis and give an opinion on it.
Non Fiction Book Review Assignment
This non fiction book review assignment is due on Monday, October 5th. Read the assigned chapter(s) in the textbook and complete a review of the material. Your review must be at least five paragraphs long and must cover the following topics: 1) What are the main ideas of the chapter? 2) What are the key takeaways? 3) What are your thoughts on the material? 4) Did you find the chapter engaging? Why or why not? 5) What questions do you still have about the material? Due to the nature of this assignment, late submissions will not be accepted. Please email your review to your instructor at [email protected]
How To Write A Book Review On A Biography
To write a book review on a biography, start by reading the book and taking notes on the author's life and work. Then, write a summary of the book and your thoughts on it. Be sure to include your opinion on the biography's accuracy and fairness. Finally, give the book a star rating out of five.
A biography book describes a person's life in the most detailed way possible; it can be objective, biased, formal, or informal. A biography review's primary goals are to promote the biography book to readers and to provide your own personal opinion and recommendations. As you can see, we'll walk you through the steps of writing a review of a biography. In order to write a biography review, you must ask ten questions. By reading a book from A to Z, you'll be able to compare your impressions, distinctive quotes, and page numbers. Begin your biography review with a detailed outline. Diagrams, tables, and lists can be used to provide an illustrative illustration.
Examine the premise of the book, the history of writing, and the public reaction to it. Tell us how readable the text is, how novelty of the facts appears, and whether there is bias in it. Check that your recommendations are tailored to the readers you intend to serve in the future. In conclusion, summarize your overall impression of the biographical book. Here are three crucial steps to take to ensure that your biography review stands out. Re reread your texts two or three times to correct mistakes and get feedback from your peers, parents, friends, and coworkers during the rest of the day. In a variety of everyday situations, critical analysis can be useful.
Speaker for Writers Events
Testimonials
Call for Speakers
Guest Blog Post
Share Call for Submissions
Submit Feedback/Suggestions
Contribute an Interview (MEMBERS)
Member Directory
Book Award Winners
Interviews – Authors, Members, Experts
Join Our Community
Industry Certification Programs
Member Home
Member Login
Thought Leader Membership
Tour the Member Dashboard
Member Testimonials
Media Leads for Authors
All Blog Posts
Book Publishing
Book Marketing
Writing Nonfiction
Legal Topics
Meet Authors, Members, Experts
Professional Speaking
Revenue Streams
Websites, Blogs, Social Media
All Upcoming Events
Marketing Master Course
Publishing Master Course
Book Publicity Master Course
Media Training
Flash Courses
Nonfiction Writers Conference
Upcoming Interviews
Past Podcast Interviews and Events
Podcast Access Instructions
Author Brainstorm Exchange (Mastermind Groups)
Book Awards Payment
Nonfiction Book Awards Categories
Digital Award Seals
Nonfiction Book Awards – FAQ
Book Reviewers Apply Here
Recommended Resources
Virtual Assistants for Authors
Publishing, Marketing, Publicity Consultants
Select Page
Book Review Examples
Posted by Stephanie Chandler | Dec 5, 2019 | AMAZON OPTIMIZATION - MEMBERS ONLY , Blog , MARKETING - MEMBERS ONLY , Nonfiction Book Marketing | 0
We've rounded up some real-world examples that demonstrate well-written book reviews. Feel free to share this post with people from your own tribe who can benefit from studying how simple reviews should be written on Amazon and beyond.
Book Review Examples (From Amazon and edited/modified as needed)
Educated is a moving and powerful memoir. The author grew up in a survivalist family in Idaho, as the youngest child. She was not homeschooled—instead, she simply didn't go to school at all, due to her father's mistrust of public schools. In an effort to escape abuse, she decides to go to college, and by her force of will, does well enough on the ACT to get into Brigham Young University. This memoir is a story of her internal struggle—to believe her own version of her life and to have the strength to break away from her past. It gives a glimpse into a way of life that most of us will never know, and it's an inspiring story of one woman's ability to change her future. Read this book now!
Rising Strong by Brene Brown is a thorough and thought-provoking page-turner. This book takes a seeker on a journey to self-discovery; not only by providing helpful tools that encourage curiosity and introspection, but by also taking the reader's hand and walking step-by-step through real life examples. The author's willingness to be candid and vulnerable throughout allows for a beautifully relatable transformation. She shares knowledge, understanding and experience in a masterful book that can enrich readers' lives in many ways. Don't pass this book by; it's well-worth your time.
Jim Collins's Good to Great shows how American companies struggle to get out of the "B zone" of mediocracy and become the best. He compares and analyzes good companies against the great ones with data, charts, and graphs. He also shows how "Level 5" leaders respond to chaos when monopolies become exposed to competition, and gives readers practical tools for responding to a wide variety of challenging business situations. There are many lessons to be discovered here and I believe that everyone in business should read this book.
Jenny Lawson is the voice so many of us have been looking for years. In Furiously Happy, she is brutally and unflinchingly honest. You will cry with her, not only because the stories are heartbreaking, but because you see yourself or someone you love in her words. You will laugh with her to the point that you are cackling out loud and people think that you're insane. But the most important message she teaches readers is that it's okay to be broken. It's okay to not be able to see the light at the end of the tunnel because everything will eventually be okay. There is a whole tribe of people out there just like you, and she is their leader. Read it. Pass it on. Buy it for a friend. Seriously, you will love this book.
James Clear's Atomic Habits is different because it covers an enormous amount of ground in the larger area of self-improvement while seamlessly tying all these ideas back into the central theme of habits.One of the core concepts in Atomic Habits is to focus on the small improvement. The impact a 1% improvement per day can make may appear negligible at first, but Clear makes a compelling argument that in the case of habits, thinking small produces the biggest results over time.
"Habits are the compound interest of self-improvement," explains Clear. Over the months and years, the accumulated effect of small habitual daily behaviors is staggering. Clear's book is intensely practical, giving you a huge toolkit of organized and named strategies you can apply immediately to create and strengthen positive habits and stop the negative ones. The book is conversational, and includes many interesting stories, making it easy to read – and hard to put down (I read it cover to cover in one day). It's possible this might become your most highlighted personal improvement book because every page is packed with memorable and quotable gems of advice. Highly recommended.
If you're looking for a better understanding of how your mindset affects your opinions , self-worth, outlook on the world, personal limitations and the trajectory of your life, read Carol Decker's Mindset now. There are many case studies in the book about celebrities, corporate leaders, and sports legends displaying the different mindsets, and these real-world examples make for a fascinating read. If you want to learn more about yourself and those around you, this book will be a great investment in your success.
Have you written a review for a book you'd like to share with us? We'd love to see more examples in the comments below!
About The Author
Stephanie Chandler
Stephanie Chandler is the founder of the Nonfiction Authors Association and Nonfiction Writers Conference , and author of several books including The Nonfiction Book Publishing Plan and The Nonfiction Book Marketing Plan . A frequent speaker at business events and on the radio, she has been featured in Entrepreneur, BusinessWeek, and Wired magazine. Visit StephanieChandler.com to learn more.
Related Posts
26 Reasons Why Now is the Best Time to Be a Publisher or Self-Publisher by Michael Larsen
Round-Up Question of the Week: What book marketing strategies have worked best for you?
Case Study: 600 Word Blog Post Turns Writer into Bestselling Author
Ways Your Contacts Can Participate in Book Promotion
Leave a reply cancel reply.
Your email address will not be published. Required fields are marked *
This site uses Akismet to reduce spam. Learn how your comment data is processed .
Upcoming Events for Nonfiction Writers
NFAA hosts a weekly podcast, free monthly webinar events, online courses, an annual conference, member-only events, and more. SEE EVENT DETAILS HERE
Since 2010, the Nonfiction Writers Conference has been conducted entirely online. Events are held in May and November each year and feature top industry speakers and a variety of benefits for attendees. Join us! NonfictionWritersConference.com
JOIN THE NONFICTION AUTHORS ASSOCIATION
We offer a tremendous amount of educational resources, a supportive member community, partner discounts, and many more benefits to help you navigate your publishing journey and achieve your goals. JOIN US!
HOW CAN WE HELP YOU?
Write a Nonfiction Book
Self-Publish a Book
Get a Traditional Book Deal
Create Revenue Streams
Help Me With Everything!
Recent Posts
6 Easy Ways to Organize Your Nonfiction book for Easier Writing and Higher Sales by Roger C. Parker 03/07
How to Find the Top Questions Your Readers Have and Deliver Answers Through Articles, Books, Podcasts, Social Media, and Speaking 03/06
Book Publicity Master Course – Week 6 – 09/21/2023 03/06

Create Account
How to Self-Publish
How to Design a Book
Distribution
Calculators
Book-Building Tool

How to Write a Nonfiction Book: A Step-by-Step Guide for Authors
by Boni Wagner-Stafford ( @bclearwriting )
Most writers will tell you that writing nonfiction is easier than writing fiction. This is the good news. The less good news: that doesn't mean it's less work to write a nonfiction book. While fiction writers often use a basic outline and then go wherever the story and characters take them, nonfiction takes careful planning before you even start writing. To get you started, these steps explain the basic process of how to write a nonfiction book.
Planning Your Nonfiction Book
6 steps to plan your nonfiction book.
Get clear on what you want to achieve with your nonfiction book
Understand the subgenre of nonfiction you're going to write
Choose the structure for your book
Draft an outline
Choose your style guide
Write, write, write
1. Get clear on what you want to achieve with your nonfiction book
Before you embark on your writing journey, you need to know why you're going on this journey in the first place. What is it you want your reader to know? What do you hope to make them think or feel or do once they've read your book? Do you want to explain a topic that you're passionate about? Or do you want to share a story that will inspire or guide your reader?
When you know what you want to achieve with your nonfiction book, you'll be amazed at how many other pieces of the puzzle fall into place.
2. Understand the subgenre of nonfiction you're going to write
Once you know what you want to achieve with your book, you need to figure out what kind of nonfiction book you're going to write. There are different subgenres of nonfiction. The one you choose will determine not only what you're going to say but also the way you will say it.
Narrative nonfiction is nonfiction that tells a story. Unlike fiction, however, the story you're telling is true. Some other subgenres of nonfiction are narrative too: memoir , autobiography, and biography, for instance, also tell a story. With this kind of writing, it's all about telling.
Expository nonfiction is not so much about telling as it is about showing. Here you focus less on the narrative and more on explaining a topic. Textbooks, self-help books, and how-to books are all expository.
3. Choose the structure for your book
If your main aim is to tell a story, you need to decide how you want to tell that story. So, you need to create a plot structure. Examples of plot structures are:
The Traditional Three-Act Structure
Here you tell the story in chronological order. You start with the beginning, or the set-up act. You're essentially setting the scene: introducing the protagonist and describing the event that sets the protagonist's story in motion. The middle part, or the confrontation act, describes the protagonist's journey and the obstacles and characters they encounter along the way. In this part, you may also introduce an antagonist.
The antagonist doesn't have to be an actual person but can be a major challenge instead: something like societal beliefs, for instance, or a process/thing that needs figuring out. Throughout the confrontation act, you're building up the suspense. Then, finally, you come to the end part, or the resolution act. This is where the protagonist and antagonist face off: the climax that you've been building towards. After the climax, you tie up the loose ends and emphasize what you want your reader to take away from it all.
Manipulating Time
With this structure, you start your story somewhere in the middle and then use flashbacks to tell your reader how it all began. You can also jump forward to future events and then go back to an earlier point in time. This structure is especially effective when there's a risk that your reader may lose interest in the set-up and just wants to know what will happen next.
The Circular Structure
Here you start your story with the climactic event that would normally come at the end. You then go back to the beginning and the middle, describing what led to this climactic event. At the end of the book, you reiterate the climactic event and tie up the loose ends.
The Parallel Structure
With this structure, you're telling two or more stories at the same time. Each separate story has its own beginning, middle, and end. You can weave the stories together or tell them separately but at the end, you need to tie them together.
For expository nonfiction, you may find it makes more sense to divide your book into sections or chapters according to topic. Say, for instance, that you're writing a how-to business book describing seven steps or principles. The best way to do this is to tackle each step or principle separately. However, you can still build in an overarching narrative by letting one step or principle lead on to the next.
4. Draft an outline
Now it's time to draft your outline . This is important since it will help you ensure that you cover everything you want to say. An easy way to draft an outline is to follow these steps:
Write down the main parts of your book's structure. If you're going with a narrative style, these will be the beginning, middle, and end parts, in whichever order you decide to tell them. For expository nonfiction, you'll write down the different main topics you're going to cover.
Now consider each part separately. Write down all the points you want to cover in that part.
Look at all these sub-points and see what you can combine, what you need to separate into different points, which points can be sub-points of others, and so on.
Decide in which order you want to discuss each sub-point. There may be overlap, so you'll have to decide where you want to discuss the sub-point in more depth and where you just want to touch on it.
Decide how much space you want to give each sub-point. This will help keep you from rambling on and on about something that's not that important in the bigger scheme of things.
Remember that your outline is not set in stone. During your research you may, for example, come across something that you haven't thought of before and that you'd like to cover as well. Throughout the writing process, you can still chop and change things as you need to.
5. Choose your style guide
A style guide is a set of guidelines that will help you be consistent in your writing. It can cover anything from whether you'll be using the first person or the second person to little details like whether or not to write out numbers. It's not strictly necessary to choose a style guide before you start writing, but it will make the process much easier. Writing in a consistent style right from the start will save you time later on.
6. Write, write, write
Once you have an outline, you've actually done most of the difficult work. With a style guide to help you take care of the little details, it's now only a matter of getting your ideas on paper—or in your computer. So, pour yourself something to drink, get rid of distractions, sit down, and get writing .
Nonfiction Writing Techniques: How to Write Informative (and Exciting!) Nonfiction
Some readers steer clear of nonfiction because they think it's just a collection of boring old facts, with nothing exciting happening. This is really just because they haven't read a good nonfiction book yet. Nonfiction can be just as much of a thrill to read as fiction: maybe even more so, because you know that what you're reading about has really happened.
So, as a nonfiction writer, how do you get your ideas across in a way that will earn your book a place on everyone's list of favourite books?
Nonfiction Writing Techniques
Remember the story
Set the scene
Bring your characters to life
Beware of TMI
Remember dialogue
Use plain language
Remember your research
Dig for deeper truths
Add the final touches
1. Remember the story
Many of the most popular Hollywood blockbusters were actually based on nonfiction books. Even the teen movie Mean Girls was based on a self-help book, Rosalind Wiseman's Queen Bees and Wannabes. Just because it's not a figment of your imagination doesn't mean it has to be dry. Good nonfiction still tells a story, even if it's about a topic like business or science.
For you as a nonfiction author, the challenge is not just to choose a story to tell but also to choose a story that your readers will find compelling. What you may find interesting may not necessarily be something that will appeal to readers. So, you need to think objectively about the story. Is it interesting to you because of who you are, or is it interesting because of the story?
2. Set the scene
Any story—even if it's true and even if it's not really that compelling in itself—becomes instantly more compelling if you set the scene. You want to draw your readers in and make them feel like they're right there with you. They're not going to feel much when you simply say that you went to see the bank manager. They are, however, going to feel like they're part of the action when you describe the bank manager's office: the bland colours of the walls and furniture, the glare of the computer, the smoothness of the mahogany desk, the smell of the products the cleaners used, the sounds of traffic outside, the dry taste in your mouth. When you describe the scene, remember not to focus only on what things look like. Tap into all five senses.
3. Bring your characters to life
One of the elements that every good story has in common is the lifelike characters that populate it. Everyone you're talking about in your book is a character. Your readers want to know about each of these characters. What do they look like? What are they wearing? What do they sound like? What are their quirks? That bank manager you're talking about in your book will sound more like a real person if you describe his sensible haircut, his starched white shirt and sober tie, his formal way of speaking, the way he keeps using his middle finger to push his glasses back in place.
4. Beware of TMI
TMI: too much information. When Tolstoy rambles on and on about the dog running through the meadow, you feel relieved when Anna Karenina finally throws herself into the path of that oncoming train. While it's important to set the scene and describe your characters, it can also detract from the story if you give too much irrelevant information. It's one of the quickest ways to lose your readers. So, think critically about what you include in your description. It has to add to the atmosphere but if you need more than a paragraph or two for it, it's overkill.
5. Remember dialogue
Think about the person you know who tells the best anecdotes. Do they tell the entire story in indirect speech or do they use direct quotes, complete with the voices? Dialogue is a great way of making a scene come alive.
In writing nonfiction, you may be reluctant to use dialogue. You need to stick to the truth, after all. However, there are ways to incorporate dialogue without losing credibility . You may find quotes from interviews, transcripts, court documents and the like. Otherwise, you can use representative dialogue, where you don't quote what the person actually said but create dialogue from what they may have said. When you go with representative dialogue, however, you need to make it sound authentic. Consider the person's speech patterns, accent, phrases they're known to use and the context in which they're speaking. That bank manager is probably not going to call his clients "dude". When he's talking to his surfer buddies though, he will use a very different kind of language.
6. Use plain language
While you may be tempted to show off your great vocabulary, you need to remember that first and foremost, you're trying to communicate effectively. If nobody understands the words you use, how will they understand your message? Simplifying your language will get the message across more effectively. It will also make the text more conversational, as if you're talking directly to your reader—and it will keep your book from becoming dull.
Using plain language doesn't mean you're dumbing down your message. You can still explain complicated concepts. Now, however, you're doing it in a way that your readers are more likely to understand. Some of the basics of using plain language in your writing are:
Use the active voice.
It's more conversational than the passive voice and it's easier to understand. The passive voice, in contrast, can make your book sound like it was written by a little grey man, in a grey suit, in a grey government office. Of course there are times when the passive voice makes more sense . However, if you use it too often, you'll definitely lull your readers to sleep.
Use simpler words.
Remember how your English teacher told you to write the way you speak? Well, how often do you use words and phrases like "consequently" instead of "so", "such as" instead of "like", or "discombobulate" instead of "baffle" in everyday conversation? (Full disclosure: I love to use the word 'discombobulate' 😄)
Avoid jargon.
Just because you understand the meaning of a term doesn't mean that your readers will. If there is a simpler or more common synonym for the term, use it. If you can't avoid jargon, explain what the term means. Remember too that slang is a form of jargon. For instance, when you say something is "sick," your readers may interpret it as a negative rather than the "amazing" you intended.
Use shorter sentences.
Stick to the main idea in each sentence. To avoid monotony, you can vary the length of your sentences. However, try to keep them to no longer than twenty words.
Avoid nominalizations.
Nominalizations are those nouns we form from a verb: "usage" from "use", "formation" from "form", and the like. Nominalizations make your writing sound overly formal. They can also be difficult to understand.
7. Remember your research
While nonfiction tells a story, it's ultimately about facts . To have any credibility as a nonfiction writer, you need to be able to back up those facts. Even if you're writing a memoir, you need to get the facts right. Do you have the dates right? Are you sure about the timeline of events? Was that building there, in that street, at the time you're writing about? In the age of Google, there's no excuse for not doing your research.
8. Dig for deeper truths
Nothing in this world just is. There's always a reason why things are the way they are. When you dig for the story behind the story, it can give you more insight into your message. And when you understand the message more clearly, you'll be better able to explain it to your readers.
9. Add the final touches
Once you've written your first draft, it's time to add the final touches to your book. You need to get it edited , source your illustrations , have the layout and cover design done and have a proofreader give it the final once-over. These are all aspects that you can outsource to professionals with the technical know-how.
Boni Wagner-Stafford is author of One Million Readers: The Definitive Guide to a Nonfiction Book Marketing Strategy that Saves Time, Money, and Sells More Books . She's a writer, ghostwriter, and editor specializing in nonfiction. She is also co-founder of Ingenium Books , where she coaches nonfiction authors writing in the genres of business, self-help, personal development, memoir, and journalistic nonfiction. As an award-winning former Canadian journalist (under the names Boni Fox and Boni Fox Gray), Boni covered politics, government, social and economic policy, health care, and organized crime. She also held senior management roles in government where she led teams responsible for media relations, issues management, and strategic communications planning. As an entrepreneur, Boni has muddied her hands with one-page strategic plans, cash flow forecasts, development of purpose and core values, franchise structures, sales targets, and marketing strategy. She has lived in more than fifty towns and cities in Canada, Mexico, and France, currently residing in La Paz, Mexico.
Recommended Articles
JOIN OUR MAILING LIST
By clicking the "submit" button, you are agreeing to receive future marketing e-mail messages from IngramSpark.
Quick Links
Privacy Policy
Terms of Use
Accessibility
Environmental Policies
Lightning Source LLC
Ingram Content Group
Do Not Sell My Personal Information
Cookie Preferences

© Copyright 2023 Lightning Source LLC. All Rights Reserved.

A-Plus Homework Help For College Students
Project Types We Cover
Admissions Essay
PowerPoint Presentation
Research Paper
Book Reviews
Personal Statement
Ph.D Dissertation
Proofreading
Academic Fields & Subjects
Programming
Computer Science
Other projects we help with
Our Experts
Plagiarism Checker
Writing Tips
Come Up With an Amazing Non-fiction Book Report
By: Angelina Grin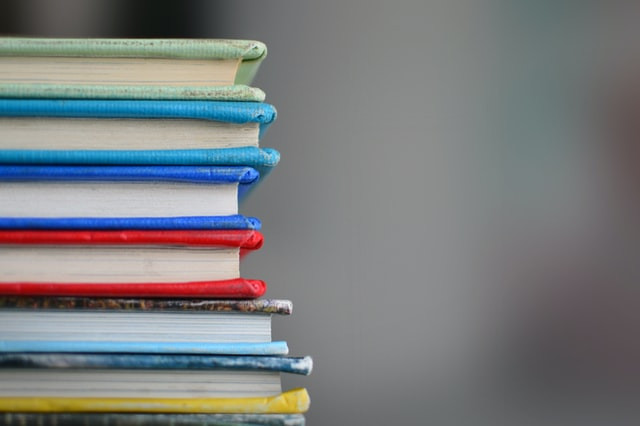 How Do You Write a Nonfiction Book Report?
Summarize and evaluate, points of description, points of evaluation, how to distinguish fiction and nonfiction, features of nonfiction literature, autobiography, popular science, narrative writing, explanatory writing, persuasive writing, instructive writing, list of the best nonfiction books to choose from.
Studying at school, college, or university, you always deal with various written assignments.
They are necessary regardless of your major since they help you to develop some essential skills. When writing, people learn to formulate things correctly, share their point of view, build persuasive arguments, etc. Besides, depending on the assignment's type, it is also essential to find the information, check facts, analyze data, and draw up the whole document according to your educational institution's preferences.
One of the most popular written tasks is a book report. It consists of two parts. Firstly you need to read the book, and then your mission is to provide a review, summarizing the main points. It is a bit different from the typical review paper since students concentrate not on their personal opinions only, but on some details like the plot, characters, or main concepts, when it goes to the nonfiction book report.
The Non-Fiction Report Definition
It is a kind of book report when your task is to write about a nonfiction book. Many genres are depending on the discipline you study and the requirements of the particular instructor. You may read historic literature, philosophy pieces, self-help books, books about science, space, famous people, and so on.
A nonfiction report is a paper intended to share your view about the text. Of course, you won't write about the characters (until you have them), the plot, various literary devices, etc. Your task is to analyze the book, its ideas, and its contribution.
You shouldn't worry if you don't know how to write a book report . Nobody was born with the talent to complete this task successfully. If you desire to impress your professor and get a good grade, we can support you along this way. Follow our recommendations to write a decent paper with ease.
The writing process, in this case, is not so different from other student assignments. There are some professional tips from our authors:
Get clear what is your final goal. Of course, you want to come up with an A-level paper. But it is not that goal. You need to understand what you want to provide your audience with. What are the thoughts and feelings you want to evoke in them? Is it a paper to inspire or to guide? Knowing your goals, you will make the whole process much more comfortable.
Draft an outline. It is vital to have a plan with all paragraphs and ideas to write about. Define all sections, come up with titles for them, and make sure you have enough information to fill the space. If some of your thoughts are good, but they don't suit the goal and the structure, get rid of them.
Write the first draft. Don't overthink about the quality of the text right now. You'll have time to polish it. You may think you don't know how to start writing a book report, but once you start, you'll catch the flow.
What Should Your Non-fiction Report Consist Of:
If you were assigned a non-fiction book report writing, you can't just look at the 5th-grade book report sample , and follow its structure. This task is one level higher since you need to demonstrate your research and analytical skills. In most cases, there is no place for creativity.
The very first thing you should do is read your requirements carefully. Sometimes students think that the task is too complicated and postpone the writing until the last day. Or they believe they know exactly what to do and find themselves with bad grades because the task was pretty different. Don't reinvent the wheel, just try to understand what your professor expects of you.
Your task is to describe the piece, define the essential points, and provide your evaluation and judgment. It is essential to include:
Description:
basic information about the writer;
background of the book creation;
author's purposes;
writer's thesis statement;
the book structure;
your summary.
Evaluation:
positive and negative reviews;
contribution;
strengths and weaknesses.
You may omit some of these points if necessary, change their order, add some more details, etc. Look for a good book review example to find inspiration, see what techniques other students use, and analyze the books. But remember that you shouldn't just copy someone's paper. It is better to spend more time and come up with a unique piece or order a report written from scratch exclusively for you.
You can find information about the writer on the cover of a book or the Internet. The background to the creation of this piece is often described in the preface. You will most likely need to do a little research to determine if the author is really an expert in this area and how fully one can judge this topic.
After reading the introduction, you will immediately understand what goal the author set for himself. And as soon as you finish reading and analyze the text, you will realize whether one managed to achieve this. The introduction of a good book report also contains a thesis statement and main ideas. Please note that simply copying or paraphrasing them is considered plagiarism. You need to highlight this information yourself after reading and explain it in your own words.
Writing a book summary also depends on your audience. Perhaps you are writing only for the professor who commissioned this text to you and is familiar with it. Or is your task to provide a summary for those who can't decide whether to read a piece? That's why we've told you that you should know your goals before you start writing.
To evaluate the book, you may look for some reviews, articles, other students' reports, etc. It is crucial to understand whether your point of view is standard or you have unique thoughts. You may find out that you've missed some vital information, skipped a critical angle to look from. Or that you haven't understood the author the way one wanted you to.
Writing about the contribution, it is important to provide evidence. For example, if you think that The Miracle Morning by Hal Elrod helped people to appreciate morning hours and plan their days more efficiently, make sure you have some stats, or at least reviews to prove it. If you think that the author has used incorrect or false information, you should be able to protect your position as well.
Depending on the requirements, you may also write about your feelings about the book. Was it inspirational? Have you enjoyed the reading? Would you advise it and to what people?
What Is Nonfiction Literature?
It is a literary genre that is based on facts. It is the broadest category that includes a lot of sub-genres about everything that surrounds us. Whether it is a piece about pets, learning languages, religious beliefs, music artists, it is nonfiction. Of course, in most colleges, you won't read the book about successful fishing receipts or secrets. You'll have a particular book report template to follow. Below you'll find the most popular
When it comes to differences between these two types, it is easier to start with a fiction explanation. Fiction books are fabricated; they are based on the creator's imagination. Whether it is a fairy tale, a legend, a short story, or a novel, it describes some world and people that don't exist. Such pieces have a setting, plot, characters. They may be based on real-life events, but they are just a background to create fiction.
On the contrary, nonfiction is always real. It may be about the past, present, or the prospective future. The scene is our planet, the characters are real people. Most nonfiction books are created by researchers, scientists, people who are experts in their fields.
Many famous people have written their books, whether it is an autobiography, a scientific document, or an instruction with actionable tips.
It is easy to define the nonfiction book since it has precise characteristics:
All events and heroes are real;
The author writes about oneself, one's experience, or one's position;
There are facts and evidence to support them;
The piece has a concrete genre and a clear structure;
It contains some personal thoughts, ideas, insights, advice.
The author writes for a particular audience.
Essential Academic Genres of Nonfiction Books
We have already mentioned that there are several genres. There are 5 of them you may consider choosing a book for your report.
It is a historical text based on personal knowledge and experience. Remember Eat Pray Love by Elizabeth Gilbert? It is a classic example of a memoir.
This genre has similarities with the previous one because the author of the book is at the same time its object. However, suppose the memoirs tell about some significant events or periods in a person's life. In that case, the autobiography covers all years of experience, from childhood to death (or the present, if the author is still alive). Long Walk to Freedom by Nelson Mandela or I am Malala by Malala Yousafzai, are autobiographies.
Another sub-genre of non-fiction that involves describing someone's life. In this case, the object of the book is not the author, but some famous person.
Often, one person has several biographies. You can find several books only about Barack Obama. The point is not in some events that you can learn in Wikipedia but in the author's unique view who decided to write a biography.
Expository literature's task is to describe some important events, show different views, and deeply understand the subject. Civil War Love Stories by Gill Paul is a good example.
Once you enter any book store, you'll see many self-help books among the bestsellers. They are the most popular pieces these days since everyone encounters challenges and needs to improve life. There are also various sub-genres, e.g., books about business, health, meditations, personal finances, communication, etc. The great examples are The 7 Habits of Highly Effective People by Stephen R. Covey or Zero to One by Peter Thiel.
The purpose of this literature type is to help people discover the wonderful world of science. If you don't have boring textbooks about medicine, space, animals, popular science nonfiction books may become the best choice for you. As an example, Black Hole Blues: And Other Songs From Outer Space by Janna Levin, or The Brain: The Story of You by David Eagleman.
Nonfiction Writing: 4 Main Types
Writing a book report, it is crucial to define the type of nonfiction the author has used. It directly connects with one's goals, for example, when the writer wants to explain something, one uses explanatory writing. When he or she has solid arguments to provide, it is persuasive writing. Let's delve a bit deeper.
It is the type that is common for biographies, autobiographies, memoir. The creator wants to describe some person or events, to share new information, or to present different facts from the other angle.
When you need to develop a paper on narrative nonfiction, it is the most simple book report format . You shouldn't look for some hidden senses, to think whether the author was convincing enough, etc. Your task is to analyze the provided information and create a paper with a summary and personal opinion.
This type of writing is used when you are dealing with paper, the task of which is to explain some information. The author needs to establish a dialogue with the audience, show why certain events are essential, and what angle they should be viewed.
Explanatory writing sets out some facts and provides the author's conclusion about them. For example, you can find literature about the Big Bang, where different people explain its influence on the creation of the Universe in different ways, as well as discoveries that confirm (or, conversely, refute) this theory.
The persuasive type is when the author has a concrete point of view and wants to convince readers that it is the right position. For example, one thinks that there were specific causes and consequences of the Civil War. That's why you may find different books with facts about a particular event that don't match each other. Of course, you're a regular student and may now know whether the writer is 100% true. What you can do is to explain whether one's arguments are good enough, whether different authoritative sources support them, what is the official position (when it goes about some political or historical issues), and what do you personally think on this topic.
It is about such books as The Subtle Art of Not Giving a F*ck by Mark Manson, or The Defining Decade: Why Your Twenties Matter by Meg Jay. The pieces, where the authors are (or find themselves) experts, provide the results of their observations and research. For example, they are psychologists who have been working with patients for decades and know how to help people in different situations. Or they are successful businessmen and businesswomen with wins and losses and understanding how to invest money.
Writing your report, you should provide a summary, main ideas, and analysis of the piece. You may even try to follow some advice and share your experience: whether the instruction was beneficial.
The Woman Warrior by Maxine Hong Kingston;
The Liars' Club by Mary Karr;
Dreams From My Father by Barack Obama;
The Autobiography of Benjamin Franklin;
Chronicles, Vol 1 by Bob Dylan;
Autobiography of Mark Twain;
A Beautiful Mind by Sylvia Nasar;
Frida: A Biography of Frida Kahlo by Hayden Herrera;
Napoleon: A Life by Andrew Roberts;
Titanic by Simon Adams;
If You Lived When Women Won Their Rights by Anne Kamma;
All About America: Colonists and Independence by Sally Senzell Isaacs;
Ocean Life: Tide Pool Creatures by Alice Leonhardt;
Fooled by Randomness: The Hidden Role of Chance in Life and in the Markets by Nassim Nicholas Taleb;
Eat That Frog!: 21 Great Ways to Stop Procrastinating and Get More Done in Less Time by Brian Tracy;
Think and Grow Rich by Napoleon Hill
How to Win Friends and Influence People by Dale Carnegie;
The 48 Laws of Power by Robert Greene;
Thinking, Fast and Slow by Daniel Kahneman.
The Twilight Saga by Stephenie Meyer - it's a joke)
User ratings:
User ratings is 4.8 stars.
4.8 /5 ( 12 Votes)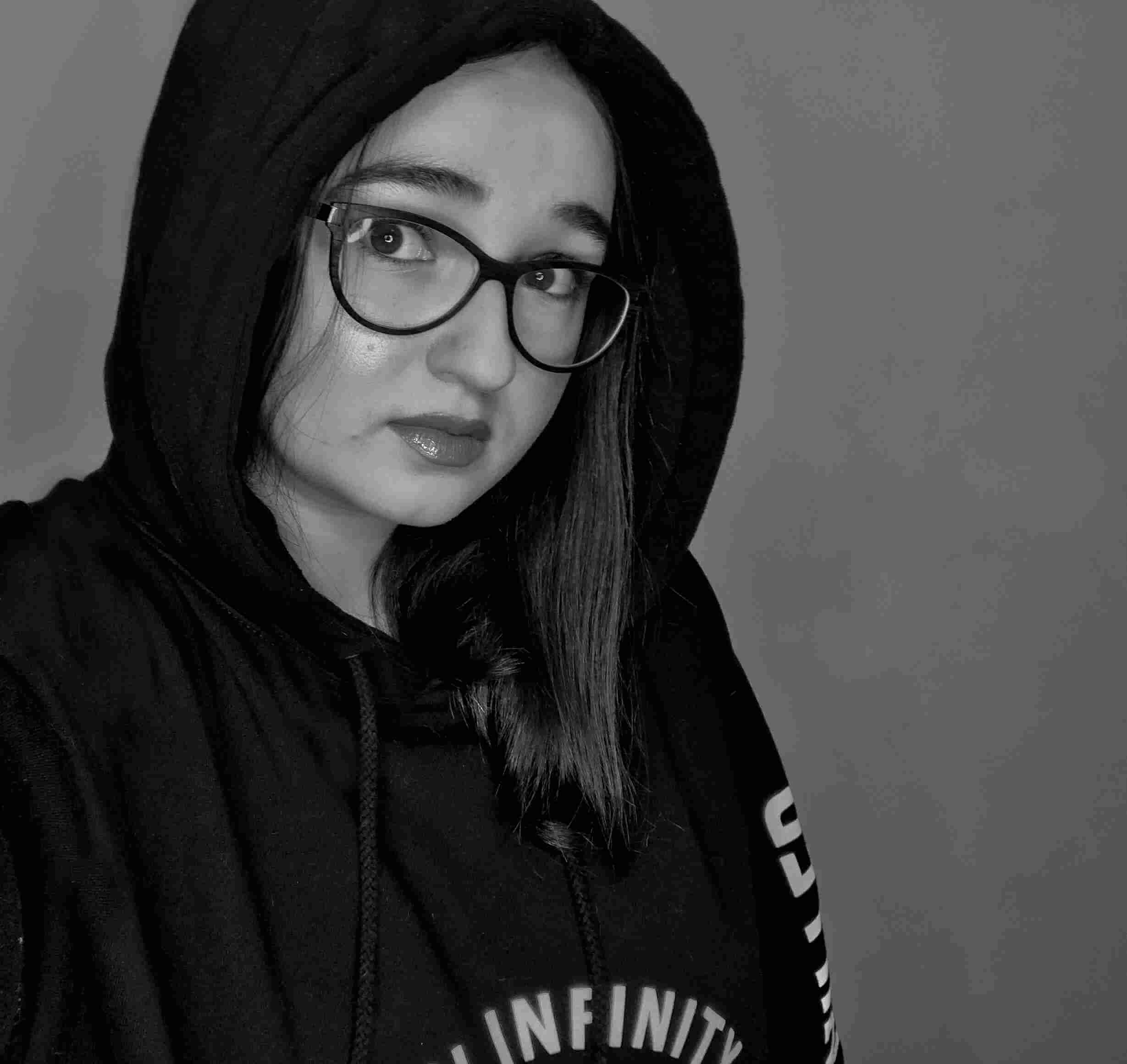 Creative Writer and Blog Editor
Despite my relatively young age, I am a professional writer with more than 14 years of experience. I studied journalism at the university, worked for media and digital agencies, and organized several events for ed-tech companies. Yet for the last 6 years, I've worked mainly in marketing. Here, at Studybay, my objective is to make sure all our texts are clear, informative, and engaging.
Add Your Comment
We are very interested to know your opinion
Thank you for this article. I am really obsessed with the book Three Brothers from Virginia these days and I think the author Andy Lazris really has a gift to keep people interested in topics that are too boring.