SpanishLearningLab
Learn Spanish with free, communicative lessons.
Describing the Weather in Spanish & Forecasting
The weather, "el clima", is a very interesting topic to talk about. In our previous lesson we introduced different Spanish weather expressions and discussed several examples on how to use the verbs ESTAR, SER, HABER and others to talk about the weather. We created a lot of sentences before, but we haven't actually developed on describing the weather in Spanish at a specific time or place, so we will put all the pieces together in this lesson to make it more communicative and will also teach you the basics to write a Spanish weather forecast or report. Comencemos…
Describing the weather in Spanish using SER, ESTAR and common phrases
Estar + weather conditions in spanish.
As we mentioned in the previous lesson, you can use several types of verbs and expressions for describing the weather in Spanish at given moment, some of which will be reviewed so that the descriptions provided make sense to you. First, we use both "El clima" and "El tiempo" to refer to the weather. The verb ESTAR is probably the easiest to talk about weather conditions as all we just need to say "El clima está + a weather condition or adjective in Spanish ", being these weather conditions words such as " soleado, nublado, frío, caliente, lluvioso " and so on.
Instead of "El clima" it is possible to use the expression "El día…" or even a season such as "El verano". Tenses are really important too, especially when it comes to describing the weather in Spanish in the past tense or present tense ,not to mention the future tense for a Spanish weather forecast. Check the first example and try to analyze how ESTAR is used for weather descriptions.
Describing the weather in Spanish using ESTAR – Decribiendo el clima
Hoy el clima está muy agradable. Afuera está cálido y soleado, así que puedo salir a comprar algunas cosas y salir a caminar. La temperatura está a 32 grados celcius. No está tan caliente. Ha estado lloviendo en las ultimas semanas. Ayer llovió en la mañana, así que espero que hoy no llueva. Yo creo que el año pasado llovió más que este año.
SER + weather conditions in Spanish
Basically, ESTAR will be used to describe weather conditions that will change regularly as this verb is normally used to represent states. However, we will use the verb SER to talk about the normal weather in a town or any other place in a given season or time of the year , e.g. "El clima es agradable en esta ciudad" (the weather is nice in this city) or "El clima es muy helado en el invierno" (the weather is very cold in the winter).
It is also possible to explain why a specific weather event or condition is happening using "debido a", "por" and "porque" as in "El clima es muy agradable la mayoría del tiempo, pero hoy está lloviendo mucho debido al huracán". This last long sentence explains that the weather is nice most of the time, but it has been raining a lot (using ESTAR not SER) due to a huge storm (una tormenta gigante). Let's see how both ESTAR and SER are used for describing the weather in Spanish.
Describing the weather in Spanish with SER and ESTAR – Decribiendo el clima
El tiempo es bastante agradable en los países tropicales. Algunas personas piensan que es muy caliente. En la estación seca el clima es bastante caliente en los meses de abril y mayo. Al comenzar la estación lluviosa, las temperaturas bajan un poco. La estación lluviosa es cálida también. A veces el cielo está nublado y a veces está lloviendo mucho debido a los huracanes y tormentas. Diciembre y enero son meses muy fríos.
Writing a script for a Spanish weather forecast – El pronóstico del clima
In order to make a Spanish weather forecast we must use the future tense. For forecasting, you will need verbs such as "caer" (to fall), "llover" (rain), "continuar" (continue), "ir" (to go), "subir" (go up) and "bajar"(go down), "mover" (to move). The easiest way to transform these verbs in the future tense is by adding either "-A" or "-AN" at the end of the verb, for example:
Present : En este pueblo llueve todos los días (It rains every day in this town) Future : Lloverá todos los días. (It will rain every day)
Spanish weather forecasts also contain words such as "temperatura", "lluvia"(rain), "nieve"(snow), "precipitaciones" (precipitation) and many other. Most of the time you will hear a combination of different tenses in order to compare the temperatures from previous days with new ones or to compare other weather conditions. Make sure to add tilde to the last vowel of the verbs in the future when they finish in vowels, e.g. "caerá" when you are writing a description or a weather forecast script. Let's see all this in an example.
A Script for a Weather Forecast in Spanish – El pronóstico del tiempo
Hoy tendremos un día muy bueno con temperaturas normales que van desde 30 grados en el norte del país hasta 34 en el sur. El cielo estará despejado y no lloverá, a diferencia de los días anteriores. El clima continuará soleado por un par de días más. El fin de semana comenzará a llover de nuevo debido a una tormenta tropical que se desplaza por el oceano Atlántico y llegará al país el viernes por la noche.
Listening Activity: Talking about the weather in Spanish
Key expressions in the conversation: 1. Por fin means "At last" 2. Eso fue lo que escuché… means "That's what I heard"
Listening Quiz: Describing the weather in Spanish
What's the weather forecast in spanish, completing a spanish weather forecast - el pronóstico del clima.
¡Buenos días amigos! Este es el reporte del tiempo. Como ustedes saben, ayer tuvimos lluvia en el norte del país.
Hoy tendremos __________ durante el día.
Hoy tendremos un clima soleado durante el día.
Habrá un poco de _________ por la noche.
Habrá un poco de lluvia por la noche.
Mañana, el clima ____________ y el cielo estará despejado.
Mañana, el clima estará fresco y el cielo estará despejado.
El miércoles habrá una __________ en el sur del país, así que tengan cuidado al salir. ¡Gracias!
Do some research about the weather in your town and write a script for Spanish weather forecast using your own information. Make sure to check the examples in this lesson and use other verbs if necessary. ¡Hasta pronto!
Related Spanish Worksheets:
The Vocabulary for the Weather in Spanish – PDF Worksheet
Describing the Weather in Spanish – PDF Worksheet
Weather conversation cards in Spanish – PDF Worksheet
i want a weather report on a
states in america
REEEEEEEEEE
Leave a comment - Déjanos un comentario Cancel reply
855-997-4652 Login Try a Free Class
Spanish Weather Forecast: Scripts and Lessons for Your Students
From the perfect icebreaker to the start of most small talk conversations, the weather is an international resource to avoid uncomfortable silences and awkward situations.
Of course, talking about the weather is important in itself, too. When you are learning a new language, the subject grows in importance. Now, you really need to know what that guy on the TV is actually saying, in order to make your own plans for the day or for your next trip.
In this lesson, we are going to learn the six elements of weather that should be included in any decent weather forecast. We'll also introduce you to a couple of Spanish weather forecasts that you can use with your students, and a few activities focused on them.
Spanish Weather Forecast Lesson
Learning Spanish weather words is a first step in mastering conversations related to this subject. However, studying what's in a Spanish weather forecast is a whole different beast. This is not about engaging in simple small talk anymore. It goes deeper than that, as it uses science and includes more technical terms.
This lesson is available as a FREE PDF, so you can download it and use it with your students!
Download our Free "Spanish Weather Forecast" PDF!
Preparation exercise.
Relate the following terms with the images below.
temperatura humedad presión atmosférica nubosidad viento precipitación
Elements of a Weather Forecast
The correct answers are: 1. Viento , 2. Temperatura , 3. Humedad , 4. Presión atmosférica (extra point for you if you knew that's a barometer!), 5. Nubosidad , and 6. Precipitación .
According to the National Geographic Society , these are the six elements of weather. When these six "changing components" are put together, you get a proper description of the weather at any given time.
Let's learn these elements in Spanish:
temperature – temperatura wind – viento precipitation – precipitación cloudiness – nubosidad atmospheric pressure – presión atmosférica humidity – humedad
A good weather forecast should include these six components. However, nowadays it is common that atmospheric pressure, and sometimes humidity, aren't included in some forecasts or are just mentioned as an afterthought.
Spanish Weather Forecast Scripts
Let's see a couple of Spanish weather forecasts and then we'll use them in a series of activities. Keep in mind that these are "forecasts" or pronosticos , so you should use the future tense in most verbs.
In case you need it, look for the translations of both Spanish weather forecast scripts at the end of this post.
Spanish Weather Forecast #1
Pronóstico del Tiempo #1
El día de mañana tendremos un día soleado con temperaturas agradables en un rango que va desde los 22º (grados) centígrados como mínima, hasta los 30º (grados) centígrados como máxima. El cielo estará despejado y con poca nubosidad, por lo que la humedad también será mínima. Las probabilidades de lluvia son limitadas, ya que tenemos poco viento en la zona y porque un sistema de alta presión se acerca por el norte.
Spanish Weather Forecast #2
Pronóstico del Tiempo #2
El día de hoy tendremos mucho viento y frío en el norte del país. También existe una alta probabilidad de lluvia, así que no olvide llevar su paraguas con usted. La temperatura estará alrededor de los 8º grados centígrados. Amigos en el oeste del país, lamento decirles que un sistema de baja presión se mueve por la región por lo que lloverá todo el día, con alta probabilidad de tormentas por la tarde. Las temperaturas rondarán los 15º grados centígrados. En el este del país, la historia es distinta ya que el clima será más cálido y seco, con temperaturas que alcanzarán los 23ª grados centígrados. Finalmente, en el sur del país el clima será cálido el cielo estará completamente despejado. Las temperaturas alcanzarán los 30º centígrados. ¡Un día espectacular en el sur!
Activities for the Classroom
Reading (or listening) comprehension.
1. La temperatura __________ de mañana será 22º centígrados. a. norte
2. El cielo estará _____________ y con poca nubosidad. b. mínima
3. Las probabilidades de lluvia son ______________ . c. despejado
4. Un sistema de alta presión se acerca por el ______________ . d. limitadas
1. El clima en el norte del país será _____________________ . a. cálido y seco
2. El clima en el oeste del país será _____________________ . b. frío y con viento
3. El clima en el este del país será ______________________ . c. cálido y despejado
4. El clima en el sur del país será _______________________ . d. lluvioso
Spanish Weather Forecast # 2
frío y con viento
cálido y seco
cálido y despejado
What's the Weather Like in Your Community?
Describe in Spanish what's the weather like in your community. Use the different elements of the Spanish weather forecasts we read before.
El clima en mi comunidad es…
Spanish Weather Forecast Vocabulary
Write all the new words you have learnt in this session. Include those you didn't understand, look for its meaning in the dictionary and add their definition.
Spanish Weather Forecast Translations
Tomorrow, we'll have a sunny day with nice temperatures that range from a minimum of 22º Celsius to a maximum of 30º Celsius. The sky will be clear with just a few clouds, which means that humidity will be minimum at most. The chances of rain are limited, as we'll have some wind in the area and because a high pressure system is coming in from the north.
Today, we'll have a lot of wind and cold in the north of the country. There is also a high probability of rain, so don't forget to take your umbrella with you! Temperature will be around 8º Celsius. For our friends in the west, I'm sorry to tell you that a low pressure system is moving across the region which means rain all day, with a high probability of thunderstorms in the afternoon. Temperatures will be around 15º Celsius. In the east, the story is different as the weather will be hot and dry, with temperatures reaching 23º Celsius. Finally, in the south of the country, the weather will be hot and the sky will be completely clear. Temperatures will reach 30º Celsius. A spectacular day in the south!
How's the Weather?
Did you like the lesson and find it useful? What other elements of the Spanish weather forecast would you like to learn about? Please leave a comment below and start a conversation with other Spanish teachers and students from around the world!
Want more free, fun Spanish lessons for kids? Check these out!
Which Spanish Dialect Should You Learn?
100+ Basic Spanish Words and Phrases for Travelers
10 Innovative Contemporary Latin American Artists Who Broke the Mold
12 Easy Steps To Becoming an English-Spanish Translator
12 Traditional Bolivian Foods You'll Want To Try
The Sweetest Guide to Valentine's Day Vocabulary in Spanish
How To Use the Spanish Verb 'Parecer'
8 Free Bilingual Spanish-English Books Online
Recent Posts
Love in Spanish: Unique Valentine's Day Traditions in Latin America - February 8, 2023
The Practical Guide to Math Vocabulary in Spanish - February 4, 2023
Having Fun in Spanish Using the Verb 'Divertirse' - February 3, 2023
Related Posts
4 essential elements of an effective homeschool spanish curriculum, which online spanish program is best for my child three great options to consider, why hsa's spanish tutoring is the most effective for your child, spanish classes online: why you want immersion style, leave a comment cancel reply.
Your email address will not be published. Required fields are marked *
Arts & Music
English Language Arts
World Language
Social Studies - History
Holidays / Seasonal
Independent Work Packet
Easel by TPT
Google Apps
Interactive resources you can assign in your digital classroom from TPT.
Easel Activities
Easel Assessments
Unlock access to 4 million resources — at no cost to you — with a school-funded subscription..
spanish weather forecast
All Formats
Resource types, all resource types, results for spanish weather forecast.
Price (Ascending)
Most Recent
Spanish Weather Forecast Project
El Tiempo Spanish Weather El Clima Research Project w/ DIGITAL for Google Slides
Spanish Weather Unit
Also included in:  Spanish 1 Year-Long Curriculum Bundle | Middle & High School | print & digital
Spanish Speaking Activity Weather Forecast with Days of the Week
Spanish Weather & Seasons Picture Book Bundle
Spanish Weather Tiempo Clima Forecast Stations
Spanish Weather Tiempo Clima Forecast Video Interpretive Listening Activity
Spanish Weather | Color by Number | Colorea por número
Also included in:  Spanish Color By Number Activity Bundle | Colorea por Número
Spanish Weather Forecast Unit
Spanish Weather El tiempo Practice Sheet Set
Weather Clip Art Personal and Commercial Use
A Viajar - Spanish 2 Travel Project
Spanish Weather Expressions: Vocabulary, Practice, and Authentic Text Assignment
What's Up With The Weather in Spanish?
Spanish Weather Practice 13 Stations Real Weather Forecast Data El Tiempo
Also included in:  Spanish Weather Unit Bundle Tiempo y Clima Speak Listen Write Read Activities
Spanish Weather Forecast Project and Oral Presentation Tiempo Reporte del Clima
El Tiempo Spanish Weather Unit Forecast Conversation Speed Dating or Quiz Trade
Spanish Weather Unit Forecast Listening Practice Audios & Questions El Tiempo
Weather Forecast Project with rubric
Spanish Weather Forecast Activity
Spanish Weather Forecasts
Vocabulary File Folders in Spanish
Spanish Weather Forecast Project and Presentation
Also included in:  Spanish Weather Bundle
El pronóstico del tiempo - Spanish weather forecast listening activity
TPT empowers educators to teach at their best.
We're Hiring
Help & FAQ
Terms of Service
Trademark & Copyright
Privacy Policy
Student Privacy Policy
Keep in Touch!
Are you getting the free resources, updates, and special offers we send out every week in our teacher newsletter?
the day of the week
the maximum and minimum temperatures, in Celsius
one day of precipitation 
Introduction
1.1A Greetings
1.1B Names & titles
1.1C My name is
1.1D ABCs & 123s
1.1E Calendar
1.1F Weather
1.1H Gustar
1.1i Colors & shapes
1.1J Feelings
Conversation: I'm going to
Grammar: Gender #1
Grammar: Plural
Grammar: the, a, an
1.2A Class rules
1.2B Class vocab
1.2C Family
1.2E Fruit & gustar
1.2F Vegetables & gustar
1.2G Drinks
1.2H Breakfast
1.2J Restaurant vocab
Conversation: Halloween, Día de Muertos
Culture: Visit Mexico
Grammar: Adjectives
Grammar: Pronouns
Verbs: hay 2
Project: Voy a, Me gusta
1.3A Clothing & gustar
1.3B ¿Qué te gusta?
1.3C ¿Qué te gusta hacer?
1.3D What you do
1.3E Adjectives 1
1.3F Adjectives 2
1.3G Your origin
1.3H Your nationality
1.3i Describe people
Conversación: Holidays
Cultura: Visitar España
Gramática: Gender #2
Gramática: El futuro
Grammar: Where you go
Verbo: tener
Project: Email
1.4A ¿Qué hora es?
1.4B Activities
1.4C Describe classes
1.4D School places
1.4E School supplies
1.4F Classroom stuff
1.4G School verbs
1.4H Los verbos -ar
1.4i Los verbos -er
1.4J Los verbos -ir
Conversación: Vacation
Cultura: Weather
Gramática: mi, tu, su
Gramática: verbos 1
Gramática: verbos 2
Verbo: hablar
Verbo: comer
Verbo: vivir
Unit Review
Unit Project
2.1A En tu casa
2.1B En tu dormitorio
2.1C En tu sala
2.1D El baño
2.1E La cocina
2.1F El comedor
2.1G La oficina
2.1H Los quehaceres
2.1i ¿Cómo estás?
2.1J ¿Dónde estás?
Conversación: días de nieve
Cultura: Latin American Revolutions
Gramática: adverbios relativos
Gramática: verbos ayudantes
Verbo: estar
Verbos: ser y estar 1
Verbos: ser y estar 2
2.2A El cuerpo
2.2B La cara
2.2C La ropa de invierno
2.2D La ropa de verano
2.2E El material deportivo
2.2F Los productos personales
2.2G Ir al médico
2.2H Learn o-ue boot verbs
2.2i Learn e-i boot verbs
2.2J Learn e-ie boot verbs
2.2K En una fiesta
Conversación: ser cortés
Cultura: Argentina
Grámatica: plurales y artículos
Gramática: pronombres reflexivos
Verbos: stem-changing
2.3A En el parque
2.3B La naturaleza
2.3C Los insectos y aves
2.3D Los animales
2.3E La granja
2.3F El zoológico
2.3G En una tienda
2.3H El pueblo
2.3i La ciudad
2.3J La transportación
Conversación: la red social
Cultura: Machu Picchu
Gramática: pronombres directos
Gramática: pronombres indirectos
Verbos: yo irregular
Verbos: acciones opuestas
2.4A La universidad
2.4B -ing in Spanish
2.4C The -ing verb form
2.4D Say no, not, never
2.4E El pasado
2.4F El pasado irregular
2.4G Learn 'tener' idioms
2.4H Here and there
2.4i La geografía
2.4J Mandar a los niños
Conversación: Expresiones corrientes
Cultura: Chile
Gramática: en, a, de, por, para
Gramática: know & ask
Verbos: gustar, encantar...
Con tu compañero(a)
Grammar videos
La clase de hoy
About the author
Sign in | Recent Site Activity | Report Abuse | Print Page | Powered By Google Sites
The Home of Black Friday Deals for Language Learners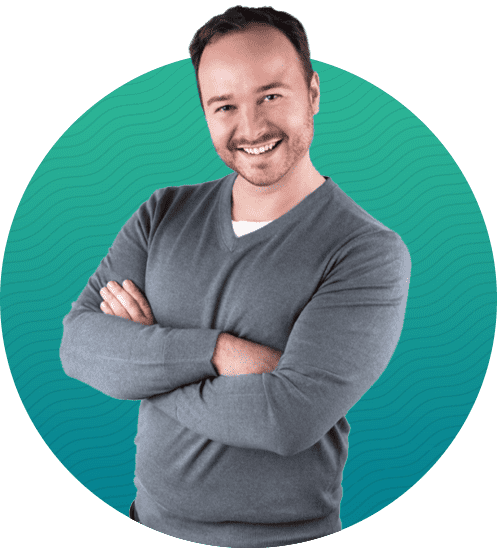 "Having comfortable conversations in a new language is now more affordable than ever thanks to these incredible Black Friday deals!"
Benny Lewis, Founder and CEO, Fluent in 3 Months
Get 90% off language hacking with the
Plus… more amazing deals available for 50+ languages.

Unconventional language hacking tips from Benny the Irish polyglot; travelling the world to learn languages to fluency and beyond!
Looking for something? Use the search field below.
Home » Articles » Talking About the Weather in Spanish: 77 Spanish Weather Words (and Phrases) that are Good to Know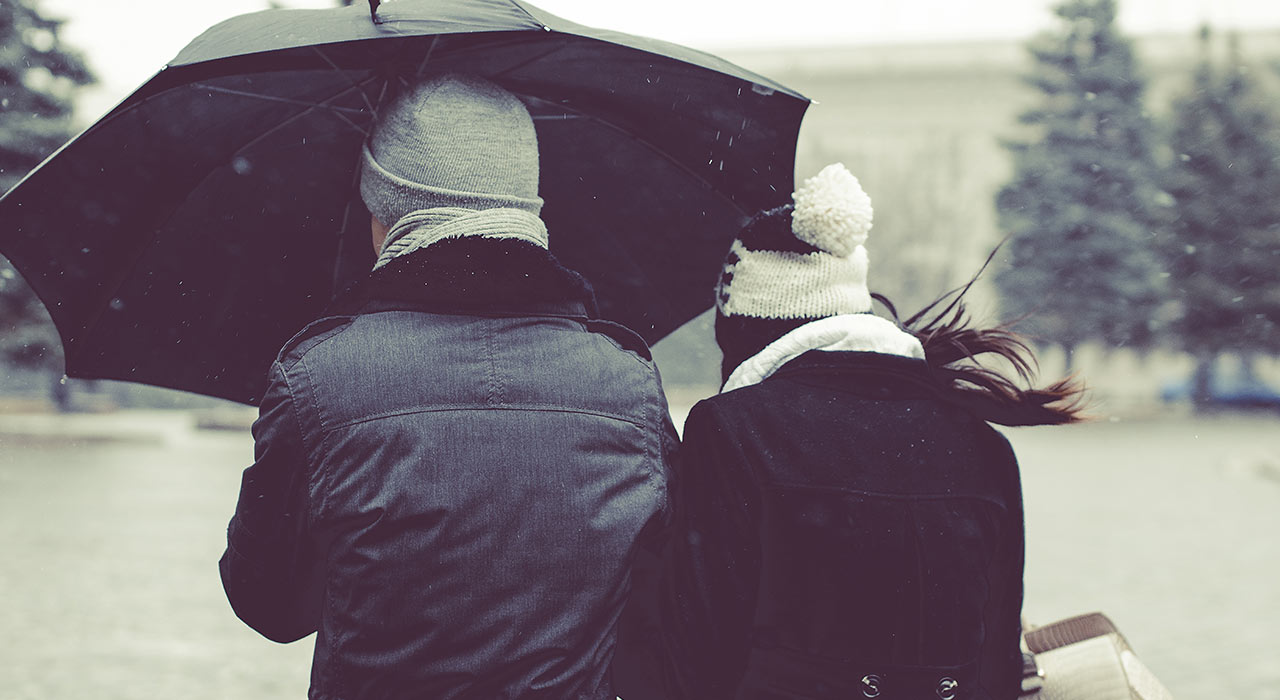 Full disclosure: This post contains affiliate links. ?

written by Benny Lewis
Language: Spanish
Reading time: 9 minutes
Talking About the Weather in Spanish: 77 Spanish Weather Words (and Phrases) that are Good to Know
Would you like to learn how to talk about the weather in Spanish? That makes sense, since talking about the weather is something everyone does.
"Nice day today, huh?"
"I'm enjoying this sunny weather."
"I wish the rain would stop." (And yes, it does rain a lot on the Atlantic coast of Spain, especially in the north)
Weather is what we use as small talk and conversation fillers . That's because it's something easy everyone can relate to. So it's the perfect place to start when learning Spanish!
Talking about the weather in Spanish also makes it incredibly easy to practice speaking. There will never be a time you can't look out the window and describe the weather out loud. You can ask your language exchange partner what the weather is like where he or she lives. In fact, a lot of online tutors and language exchange partners that I've used start a conversation by asking about the weather. And you can even set up Google to recognize Spanish and ask it for today's forecast. Then you'll get listening and speaking practice, too!
Learning how to talk about the weather is usually among my first topics to learn in a new language. Because when I travel, it will always save me from awkward pauses. If I don't know what else to say I can throw in something about the weather, and the conversation sparks up again. Especially in most Spanish-speaking countries, where the weather can rapidly change or have extreme conditions. Everyone's willing to vent a little about the too-hot days, or a rapid cold snap.
So let's learn how to talk about the easiest of conversation starters: the weather in Spanish.
Spanish Weather Vocab
First, let's learn the words that describe the weather. There are many weather conditions you could talk about, and a lot of words to go with them. But, there are common themes and ways to memorize them, which I'll talk about in a moment.
Spanish Weather Nouns:
Weather: el tiempo or el clima
Sun: el sol
Clouds: las nubes
Rain: la lluvia
Thunder: el trueno
Lightning: el relámpago
Fog: la niebla
Snow: la nieve
Wind: el viento
Storm: la tormenta
Sleet: las aguanieve
Frost: la helada
Hail: el granizo
Rainbow: los arco iris
Breeze: la brisa
Temperature: la temperatura
Degrees: los grados
Season: la temporada
Spring: la primavera
Summer: el verano
Fall: el otoño
Winter: el invierno
Note: The word tiempo ("weather") has many different meanings in Spanish, including "time", "tempo" and "grammar tense". So if you want to be clear, you can use clima . That means both "climate" and "weather". Unlike the English word "climate", clima can be used to describe current weather, not just the general weather of an area.
Spanish Weather Adjectives:
Sunny: soleado
Cloudy: nublado
Windy: ventoso
Misty: neblina
Foggy: niebla
Clear: despejado
Bad weather: mal tiempo
Good weather: buen tiempo
Cold: frío.
Warm: cálido
Cool: fresco
Humid: húmedo
Bitter cold or freezing: glacial
Chilly: friolero
Spanish Weather Verbs:
Shining: brillando
Raining: lloviendo
Snowing: nevando
Storming: asaltando
Sleeting: agobiante
Drizzling: llovizna
Pouring: torrencial
Hailing: llamando
Spanish Words for Extreme Weather Conditions:
Hailstorm: la granizada
Hurricane: el huracán
Tornado: el tornado
Blizzard: la tormenta de nieve
Earthquake: el terremoto
Flood: la inundación
Windstorm: la tormenta de viento
How to Memorise Spanish Weather Words
You're probably thinking that I've shared a lot of Spanish weather words, and you're wondering how you can memorise so many words. Thankfully there are some simple memory hacks you can use.
Memory Hack 1: Look for Spanish Weather Cognates
Some Spanish weather words are cognates, which means they resemble their English counterpart in some way. This makes them easier to remember!
These are words like sol for "sun", which is similar to "solar". Or el huracán , which is almost the same as "hurricane".
Others, like glacial and torrencial are similar to how we describe a glacial cold or torrential downpour. Terremoto resembles both "tremble" and "terrestrial", meaning the earth trembles. And aguanieve , which is "sleet", describes the exact state of the weather: a mix of water ( agua ) and snow ( nieve ).
Memory Hack 2: Look for Patterns
Most Spanish weather words relating to rain start with "lla". And words relating to snow start with "nie" or "ne".
Memory Hack 3: Focus Your Energies
Instead of trying to learn all the Spanish weather words at once, focus on those you're most likely to use in real conversations. For example, since I'm from Ireland, when I'm talking about the weather of my home country I'll talk about la lluvia ("the rain") a lot, so that's an important word for me to know.
Memory Hack 4: Use What You've Learned in Real Conversations
My number one tip for learning a new language is to Speak from Day One . This will build your confidence, and cement what you've learned into your memory.
If you'd like to do this, I recommend booking a sessions with a Spanish italki tutor . For complete beginners, I recommend starting with my free Speak in a Week course.
Talking about the Weather in Spanish: Helping Verbs
In Spanish, you almost always need helping verbs to talk about the weather. There are three verbs you'll use: hacer , estar and haber .
It may seem a bit strange to use phrases that literally translate as "The weather makes rain," or "There is weather." But that's just how it works in Spanish.
There are only a handful of exceptions to this rule. Very common weather conditions have been simplified to single words. They are:
It rains: llueve
It drizzles: llovizna
It snows: nieva
It thunders: truena
You can simply say these on their own, and they make sense. For example, looking out the window and commenting, " Llueve ".
Helping Verb 1: Hacer — The Weather "Does" or "Makes"
The Spanish verb hacer pairs with most words to talk about the weather. Although we normally translate this as "to make", in this case the more natural English translation would be "it is".
So what does the weather "make"?
It's hot: Hace calor
It's cold: Hace frío
It's nice weather: Hace buen tiempo
It's very bad weather: Hace muy mal tiempo
It's sunny: Hace sol
Hacer is usually used to describe the feeling of the weather, so you can think of it like "It makes it feel hot" or "It makes it feel cold." You pair hacer with descriptive words about the feeling of the weather outside.
Helping Verb 2: Estar — The Weather "is"
When referring to the weather, estar takes on the third person form, está . Which makes sense – you're not talking about yourself, or another person, but an "it". Estar is the verb for "to be" when it's not permanent, so don't confuse it with ser (permanent "to be").
Estar can be used with both verbs and adjectives to describe the current condition.
It's raining very hard: Está lloviendo muy fuerte
It's sunny: Está soleado
It's stormy: Está tormentoso
It's very humid: Está muy húmedo
Helping Verb 3: Haber : "There is" Weather
Haber is used as hay when talking about the weather, and it's mostly for factual statements such as "There is a hurricane" or "There is a storm".
It's usually translated as "it is". For instance, "It is foggy" is Hay niebla . Literally, "There is fog." Hay is most often paired with the noun form of the weather.
It's stormy: Hay tormenta
There's a flood: Hay una inundación
There's rain: Hay lluvia
It's windy: Hay viento
There's snow: Hay nieve
It can be a bit confusing to get used to which helping verb to use. If you think of hacer for adjectives, estar for verbs and haber for nouns, you'll usually get it right.
Asking about the Weather in Spanish
Okay, we know how to say some basic things about the current weather. But how do we ask others?
When you want to ask about the weather outside, or in someone else's area, here are some phrases you can use:
What's the weather like today?: ¿Qué tiempo hace hoy?
How is the weather today?: ¿Cómo está el clima hoy? or ¿Cómo está el tiempo hoy?
What's it like outside?: ¿Cómo es afuera? or ¿Cómo está por fuera?
What's the weather like in ?: *¿Cómo es el clima en ?*
Is it cold outside?: ¿Hace frío afuera?
Is it raining outside?: ¿Está lloviendo afuera?
Is there snow?: ¿Hay nieve?
So you can see how to turn phrases with hacer , estar and haber into questions.
Spanish Weather Phrases
We have quite a few English idioms about weather. The most famous example is probably "it's raining cats and dogs," or "it's pouring buckets." Spanish has phrases like that, too. You'll also want to know how to ask someone how the weather makes them feel, or how to describe your own feelings.
Common Spanish Weather Phrases
A few popular idiomatic phrases are Llueve a mares ("It's raining the seas"), which is closest to "it's raining cats and dogs." You could also describe heavy rains with Llueve a cántaros , or "It's raining jugs."
To talk about how cold it is, you might say Hace un frío que pela . It translates to "it's so cold, it burns," but it means "It's freezing!" And for heat, you can use Hace un calor tremendo ("It makes a tremendous heat.")
In springtime, you can say La primavera, la sangre altera , or "Spring alters blood." It just means that you can feel in the air that spring is coming.
There's also the idiom, Siempre que llovió, paró which translates to "Every time it rained, it stopped," or "This too will pass."
Spanish Phrases to Describe How the Weather Makes You Feel
Usually, when making small talk about the weather, you discuss how it makes you feel. " Hace un calor tremendo !" would be followed with Lo sé. Estoy sudando como un pollo! ("I know. I'm sweating like a chicken!")
If you want to ask how someone's feeling, you can say ¿Tienes ____? For instance, "Are you feeling hot?" would be ¿Tienes calor? To which they might respond, Si, tengo calor.
Here are a few other Spanish weather words and phrases to know:
Burning up: quemando
Dying of heat: muero de calor
Sweaty: sudoroso or sudorosa
Really cold: mucho frio
Freezing: congelando
It's an oven outside: Es un horno afuera
It's an icebox outside: Es una nevera fuera
Cool as a cucumber: Más fresco que una lechuga (Literally: "Cooler than lettuce")
Mastering Spanish Weather Small Talk
Now it's over to you! Practice these expressions to describe your daily weather, and you'll be prepared for small talk in any situation. You can also look up the weather in Spanish, and listen to the forecast or read about it. That will help instil how native speakers hear and talk about the weather. You could even use Instagram to boost your language skills and search for things like "#tiempo" or "#clima".
If you're ready to move on to other icebreakers to keep the conversation flowing, make sure to master your questions to ask about others . You can even learn about the other universal small talk topic: Spanish food culture and vocab .
Benny Lewis
Founder, Fluent in 3 Months
Fun-loving Irish guy, full-time globe trotter and international bestselling author. Benny believes the best approach to language learning is to speak from day one .
Speaks: Spanish, French, German, Italian, Portuguese, Esperanto, Mandarin Chinese, American Sign Language, Dutch, Irish
Have a 15-minute conversation in your new language after 90 days
weather report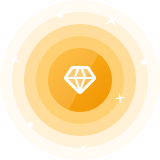 THE BEST SPANISH-ENGLISH DICTIONARY
Get more than a translation, written by experts, translate with confidence, spanish and english example sentences, examples for everything, regional translations, say it like a local.
Making educational experiences better for everyone.
Immersive learning for 25 languages
Fast, easy, reliable language certification
Fun educational games for kids
Comprehensive K-12 personalized learning
Trusted tutors for 300+ subjects
35,000+ worksheets, games, and lesson plans
Adaptive learning for English vocabulary