Publishers' Pick 2021
It was cruel to ask but, as the possibility of a summer break looms tantalisingly close and the need to sort those summer reading lists grows, we tasked publishers with choosing their favourite books of the year. And NZ publishers haven't disappointed with a plethora of fantastic titles to add to the summer reading pile.  The variety is phenomenal with te ao Māori and diverse voices a clear focus.  The pandemic is evident too in both fiction and non-fiction. Books on well-being, cooking and horticulture are other favourites; clearly skills we've been honing during lockdown.
So relax, and take a dive into some of the wonderful books published in Aotearoa in 2021.
 Sue Wootton, Publisher, Otago University Press
In a strong year for publishers of New Zealand fiction, we give a shout out to Mākaro Press for their publication of Otago University Press poet Bryan Walpert's novel  Entanglement.  Wonderful writer, wonderful novel and – as with all of Mākaro's titles – a quality production.
Mary McCallum, Publisher Mākaro Press
Gigi Fenster's  A Good Winter  (Text) is driven by the voice of its protagonist, Olga, a warped, neglected, jealous woman who stalks another woman with tragic consequences. Not an easy thing to write a novel with the voice of such a person centrestage, but Gigi carries it off thrillingly and compellingly. I loved the subtext, too, about the roles women have as carers/mothers and the lives of the privileged vs the not-so-privileged. Sue Orr's  Loop Tracks  (VUP) is another tour de force, with a protagonist almost exactly my age, that brings up so much for me that is both personal and political from the 70s, where the novel starts, and on into recent times with lockdown and Covid. The personal/political nexus is nuanced and intricate, with unforgettable characters and scenes. Reading this book gave me so many  ah-hah!  moments and friends my age have said the same.
Kevin Chapman, Director, Upstart Press
A book that has stood out for me this year is  Hei Taonga Mā Ngā Uri Whakatipu: Treasures for the Rising Generation  (Te Papa Press). It is not only beautifully produced, but wherever you open it you find treasures in the text
Robbie Burton, Publisher & Managing Director, Potton & Burton
In the same vein Victoria University Press have published a couple of non-fiction crackers this year. I was swept up by the way Miro Bilbrough writes, and was completely absorbed by  In the Time of the Manaroans , a book that I thought deserved to get more attention that it did, while I deeply admired  Tranquillity and Ruin . Danyl McLauchlan's mind is something to behold.
Quentin Wilson, Publisher Quentin Wilson Publishing
My favourite other publisher's title for the year:  After Dark: Walking into the nights of Aotearoa  by Annette Lees – Potton & Burton
Toitoi Media Ltd
A book we've admired this year is  Mangrove  by our very own submissions editor, Glenda Kane, and artist, Lisa Allen, published by Bateman Books. It's a story with a powerful environmental message that has already inspired great writing and art submissions to Toitoi from passionate young creatives.
Louise Russell, Publisher, Bateman Books
Alex Hedley, New Zealand Publisher, HarperCollins New Zealand
What I wish I'd published: well I'm a sucker for a bestseller, so it's hard to go past  Lost and Found  by Toni Street. Another great year from Jenny and Michelle at A&U (still the ones to catch!).
Michelle Hurley, Publisher, Allen & Unwin
I love everything about this book: the prose, the cover and design, and the author. A joy to publish.
The Mirror Book  by Charlotte Grimshaw
I did not expect to come away having read this feeling so fiercely protective of the young Charlotte, but it's just one of the many remarkable aspects of this deservedly lauded memoir.
Sam Elworthy, Director, Auckland University Press
Book most admired from another publisher: Can I pick an old one, or a whole series, in Scotty and Stacey Morrison's te reo Māori learning books for Penguin. Superbly accessible, well constructed, well thought out learning books that have helped inspire many. Kia kaha te reo Māori!
The Team at Penguin Random House
On the very top of my jealousy list sits  Bill Hammond: Across the Evening Sky.  This book is a beam of light in a dingy year. A seriously spectacular publication from Sarah Pepperle and the team at Christchurch Art Gallery Te Puna o Waiwhetū.
Rachel Eadie, Publishing Executive, PRHNZ
From other publishers' lists, I really wish we had Nigel Slater – such a sublime blend of the practical with writing that is both literary and entertaining.
Margaret Sinclair, Non-fiction Publisher, PRHNZ
Another book about both emotions and finding a form to express them is Johanna Emeney's  Felt , published by Massey University Press earlier this year. This a superb collection of poetry, beautifully produced.
Harriet Allan, Fiction Publisher, PRHNZ
I'm admiring of Jared Savage's  Gangland  from HarperCollins and also Lana Lopesi's very excellent (and very beautifully covered)  Bloody Woman  from BWB.
Claire Murdoch, Head of Publishing, PRHNZ. Becky Innes, Director, PRHNZ.
Helen McNeil, Cloud Ink Press
Ten years in the making, this book catches the zeitgeist of our current world. It is not a straightforward narrative, using many voices and many world views to explore the histories, the environments, the world views of diverse peoples, all living on the endangered "blue marble" that is our Earth. Two things stop the book being about despair. Firstly, individuals of a younger generation who learn to "travel" and thus to learn, and the myriad expressions of spiritual guardians of the earth who live in the diverse realities.
If you like reading a book that will stay with you and make you think, then this is a good choice.
Two other books from Cloud Ink Press deserve a mention. Firstly Kerry Harrison's  Hold the Line  is a nuanced novel based around the 1981 protests against the Springbok Tour. 2021 is the fortieth anniversary of this event that almost caused a civil war in New Zealand. There has been very little fiction written about these times and Kerry's book catches the societal violence, the family breakdown and the racial prejudice that surfaced during this time. It's very readable and not at all didactic. Secondly,  Fresh Ink 2021  which is Cloud Ink's third anthology of New Zealand writing. Loosely based on responses to Covid, the stories, poems and art works are wide ranging. This is the strongest collection of stories Cloud Ink has published so far.
Alessandra Zecchini, Media Director, Oratia Books
This year has marked the 700 th  anniversary of Dante Alighieri's death and while Covid has frustrated some of the planned celebrations among the Italian community, it hasn't stopped some memorable publishing. Marco Sonzogni's  Qu antum of Dante  reproduces the entire  Divine Comedy  in one slim, beautifully bound volume. This is a gem of a book — inventive, fun, and superbly designed and printed by Beatnik. Bravo!
Lynette Evans, Publishing Manager, Scholastic New Zealand
And the book we admire so very much (that we didn't publish) is Gavin Bishop's  Atua, Māori Gods and Heroes . It is a treasure.
Rachel Lawson, Publisher, Gecko Press
As for other publishers' books, I've been captured by  The Abundant Garden  by Niva and Yotam Kay, a book that's so accessible and goodhearted it's convinced me I can easily create vegetable patch bounty from a wind-blasted deep-clay hillside in Wellington. Thank you, Allen and Unwin!
Christine Dale and Jenny Nagle, OneTree House
What we would have liked to have published, we think the groundbreaking anthologies have been awesome this year –  A Clear Dawn: anthology of Asian writing  and  OUT  – both AUP titles
Comments are closed.
Stay up to date with publishing and book news from Aotearoa New Zealand
Search site.
If you would like to have a book featured on this website, please   CLICK HERE
Supported by
Website Links
Level 6, 19-21 Como Street Takapuna, Auckland 0622 New Zealand
© 2022 New Zealand Books | Privacy Policy
All Fiction
Contemporary Fiction
Crime Thriller
Literary Fiction
All Non Fiction
Food & Nutrition
General Non Fiction
Health & Wellness
Memoir & Biography
Science & Nature
All Children's Books
Picture Books
Junior Fiction
Non Fiction
Young Adult
Ngaio Marsh Awards
NZ Book Awards for Children & Young Adults
Ockham New Zealand Book Awards
Storylines Notable Book Awards
Bateman Books
Beatnik Publishing
Black Chook Books
Bridget Williams Books
Cloud Ink Press
Duck Creek Press
Frances Plumpton Literary Agency
Gecko Press
Hachette NZ
Huia Publishers
Mākaro Press
Mary Egan Publishing
Massey University Press
Millwood Press
OneTree House
Oratia Media
Scholastic New Zealand
Te Herenga Waka University Press
Te Papa Press
Upstart Press
Bologna Children's Book Fair 2023
Mailing List
Academy of New Zealand Literature
Best Books 2021
Our literary year began with confidence — books published, festivals and book awards back in person — and ended with Covid-related distribution delays, event postponements and reduced programmes. National Poetry Day happened online only for the second year in a row. For several months Auckland writers couldn't attend live events elsewhere in the country — including Verb Wellington and a delayed Word Christchurch — and a slew of books had lockdown launches, or no launch at all.
A number of events, like the National Māori Writers Hui, moved to November and then into 2022. Still, despite the reduced footprints and numbers of international writers at our festivals New Zealand audiences turned up, embracing long-distance live streaming of literary events — including Kazuo Ishiguro at the Auckland Writers Festival. That festival had over 60,000 attendees, and the Ockham NZ Book Awards attracted 700 to its live event in the Aotea Centre, its largest-ever audience .
Our festival audiences weren't the only ones supporting local books and writers. In November, Booksellers NZ reported an increase in books sold, up 17 per cent from 2020 in year-to-date sales .
At the ANZL we continued to commission and publish in-depth book reviews — with shortened versions of many appearing in Canvas magazine in the Saturday New Zealand Herald— and host round tables, including the Ockham fiction finalists and a conversation on literary biography, memoir and letters in New Zealand. Recently we began publishing book charts for fiction and nonfiction every Monday, in partnership with the award-winning Time Out Bookstore.
For Christmas we canvassed regular contributors for their favourite books of the year, and spoke to both Time Out and McLeod's Book Shop in Rotoroa about their best sellers. Jemma Morrison, manager of McLeod's, compiled a list of their top-selling Māori titles in 2021, revealing that all but two of their top ten (for adult readers) are nonfiction. The two fiction titles are Auē by Becky Manawatu, winner of the Jann Medlicott Acorn Prize for Fiction at last year's Ockham NZ Book Awards, and psychological thriller Tell Me Lies by J. P. Pomare, another 2020 title that continues to win new fans.
McLeod's top Māori title of the year is Hinemoa Elder's Aroha: Māori wisdom for a contented life (Penguin), published pre-Christmas last year and still selling around the country: it features on this week's ANZL Time Out chart. Well-being, health, cosmology and matauranga Māori are the subjects of some of the other Māori top-sellers this year, including Matariki: The Star of the Year by Rangi Matamua (Huia 2017) and Living by the Moon: Te Maramataka a Te Whānau-ā-Apanui by the late Wiremu Tāwhai (Huia 2014). Two books by Ngahuia Murphy (published by He Puna Manawa) are both perennial sellers for McLeods: Te Awa Atua: Menstruation in the Pre-Colonial Maori World (2013) and the bilingual Waiwhero: The Red Waters—A Celebration of Womanhood (2014).
One of the most beautiful books in McLeod's top ten is Hinemihi: Te Hokinga—The Return by Hamish Coney, with photography by Mark Adams, and contributions by Keri-Anne Wikitera, Lyonel Grant and Jim Schuster (Rim Books 2020). This is a celebration of the house Hinemihi o Te Ao Tawhito, carved by Tene Waitere and Wero Tāroi, and soon to return to her original owners here — Tūhourangi and the wider Te Arawa iwi — after a century standing in the gardens of Clandon Park in Surrey.
The top ten also includes two language titles: Hona Black's He Iti te Kupu: Maori Metaphors and Similes (Oratia 2021), with almost 500 sayings in te reo and English, and Scott Morrison's ever-popular Māori Made Easy (Penguin 2015).
Time Out has the same 2021 bestseller as McLeod's — Hinemoa Elder's Aroha (Penguin 2020) — and its top ten is also dominated by nonfiction titles. At number two is the memoir sensation of the year, The Mirror Book , by Charlotte Grimshaw (Vintage 2021) — more on that title below.
Other memoirs on the year's top ten are This Pākehā Life: An Unsettled Memoir by Alison Jones (BWB 2020), a deserving nonfiction finalist in this year's Ockham NZ Book Awards and reviewed here by Stephanie Johnson , and Michelle Langstone's essay collection Times Like These (Allen & Unwin 2021), reviewed here by Angelique Kasmara . Kasmara also reviewed another top nonfiction seller for Time Out , the true-crime Missing Persons by Steve Braunias (HarperCollins 2021).
The final nonfiction title on their list is Shifting Grounds: Deep Histories of Tāmaki Makaurau Auckland , by Lucy Mackintosh (BWB 2021), only published in November but selected for numerous best-of lists: it's been Time Out's top nonfiction seller since its publication.
One poetry collection — Tayi Tibble's acclaimed second book, Rangikura (VUP 2021) — makes the Time Out list. The three works of fiction on the year's top ten were all finalists or winners at the Ockham NZ Book Awards, suggesting the increased impact of our annual national prizes: Bug Week by Airini Beatrais (VUP 2020); Auē by Becky Manawatu (Mākaro 2019); and Catherine Chidgey's Remote Sympathy (VUP 2020) — reviewed here by Sally Blundell .
Time Out's top title for younger readers this year was Spark Hunter by Sonya Wilson (Cuba Press 2021), set in a magical Fiordland. At McLeod's, top-selling Māori titles for young people this year included two illustrated titles, Kia Kaha by Stacey Morrison and Jeremy Sherlock (Puffin 2021) — 'a collection of true stories about amazing Māori' — and the stunning Atua: Māori Gods and Heroes by Gavin Bishop (Puffin 2021).
We asked our own regular contributors for their favourites, confining them to books published in 2021. One book appeared in so many 'best' lists we've singled it out as book of the year, in a category all its own. It's Charlotte Grimshaw's The Mirror Book , reviewed here by Rachael King . Other ANZL contributors describe it as 'honest, engaging and humble'; 'explosive and delicate'; and 'an utterly riveting account of how an author made (and remade) herself.'
We asked Charlotte about the (massive) response she's received from readers. She says: 'Most readers say the book has made them think about their own families and the complexity of their own experiences. I've had lots of emails from psychologists, too. To me, the most superficial and irrelevant response is to call the book "literary gossip" and to wonder what in it is "true." (It's all true.) The readers who've got the point of it have understood that the themes are universal. As I said in the Frank Sargeson Memorial Lecture, "We could have been any family, in any country. My father could have been a poet published only in Icelandic, say. This is a book about the  mind. "
'My family did have an unusual problem, that of compulsive fictionalising, and that was central and interesting to me, but it's a book about trauma, memory, difficult relationships, love, personality disorders, and growing up in New Zealand. It's not intended only as a book about personal experience. It's about conformity and dissidence, autocracy and democracy. It's about the family as a power structure, as a microcosm of a regime. It's about politics in the age of Trump, and it's about literature, and the way we fictionalise experience. I think if it was only a book about "the Steads" it would be entirely trivial. As I've said and will keep saying, It's not a book about me me me, it's really a book about  all of us.  '
From memoir to a roman à clef: Crazy Love by Rosetta Allan (Penguin 2021) was one of our fiction picks of the year, about a 'devoted but difficult marriage', reviewed here by Stephanie Johnson . Another contributor notes: 'For me the central question in this raw, visceral work is if love does indeed conquer all, is it worth the cost?'
Emma Neale 's The Pink Jumpsuit: Short Fictions, Tall Truths (Quentin Wilson 2021) was another favourite, described by one contributor as 'a wicker hamper of pyrotechnics' and 'intensely engaged with what it means to be alive'. It was reviewed here by Josie Shapiro .
Honourable mentions to speculative thriller Isobar Precinct by Angelique Kasmara (Cuba Press 2021), reviewed here by Tom Moody , and Sue Orr 's novel Loop Tracks (VUP 2021), reviewed here by Stephanie Johnson .
Our top poetry title this year was The Sea Walks into a Wall by Anne Kennedy (AUP 2021), recent recipient of the Prime Minister's Award for Literary Achievement. A (rave) review by Sophie van Waardenberg will be published on this site after Christmas. David Eggleton notes that the world of the book 'is both holy and fallen. These poems range widely, from Hawaii and Iowa, to Florence and London, to Māori land protestors standing in the rain at Ihumātao, and throughout the poet weaves a deft pattern of connections. She writes of floods, storms, and thunderous waves; and about the narratives of the moment, the human surplus that eludes legal tidiness and finality of judgement.'
Our contributors also cited Sleeping with Stones by Serie Barford (Anahera Press, 2021), Burst Kisses on the Actual Wind , by Courtney Sina Meredith (Beatnik Press, 2021) and Vunimaqo and Me (Kava Bowl Media) by Daren Kamali. The first two were reviewed here by David Eggleton. One ANZL contributor urges everyone to 'see Kamali perform live — he's mesmerising.' A special mention for Cold Hub Press of Lyttelton, champions of neglected authors, who published Rejoice Instead: Collected Poems by the late Peter Hooper, an environmentalist and avid  tramper.
Aside from The Mirror Book , nonfiction was a crowded category for ANZL contributors, with enthusiastic endorsements for Vincent O'Malley's Voices from the New Zealand Wars / He Reo nō ngā Pakanga o Aotearoa  (BWB 2021): it 'goes deep into the historical sources and reveals how the Māori-Pakeha conflicts of the 1840s–70s continue to shape us.'
Two essay collections made multiple lists: John Summers' The Commercial Hotel (VUP 2021) with its tales of 'a small-town, twentieth century New Zealand rapidly receding in the rear vision mirror'; and the vivid, lyrical Small Bodies of Water (Allen & Unwin / Canongate 2021) by Nina Mingya Powles , exploring diasporic homes and identities via swimming, eating and travelling.
Two titles from the Time Out list appeared on our own lists —Missing Persons by Steve Braunias and Lucy Mackintosh's Shifting Grounds— and we were also impressed with Alexander McKinnon's Come Back to Mona Vale (OUP 2021), an 'intimate and sometimes horrifying history of a disputatious Christchurch dynasty'.
One anthology featured on our year's-best list: A Clear Dawn: New Asian Voices from Aotearoa NZ , edited by Paula Morris and Alison Wong (AUP 2021). This landmark collection of poetry, fiction and creative nonfiction by 75 emerging writers — featuring work by Angelique Kasmara as well as ANZL members Gregory Kan , Nina Mingya Powles and Chris Tse — was reviewed here by Saradha Koirala .
Finally, some of our contributors made cases for some 'overlooked' books of the year. Ian Wedde lobbied for Bruce Connew's photographic essay A Vocabulary  (Vapour Momenta Books), including written work by Rangihiroa Panoho. 'The photographs are of headstones and other types of hard memorial texts that are the material ghosts of colonialism and resistance to it in many forms.' David Eggleton recommended Vaughan Rapatahana's poetry collection ināianaei/now  (Cyberwit), with its 'playfight between te reo Māori and demotic Kiwi English in the backyard that sometimes turns into a serious scrap.'
Josie Shapiro's choice was first novel The Disinvent Movement by Susanna Gendall (VUP), with its 'gorgeous prose, philosophical meanderings and a darkly funny underground protest movement.' Angelique Kasmara also picked a first book, Ten Acceptable Acts of Arson and other very short stories by Jack Remiel Cottrell (Canterbury UP), reviewed here by Victor Rodger : 'a volume this pithy, inventive, and funny should at least be shallow,' says Kasmara, but Cottrell 'dives deep, coming up with dark insights and genuinely poignant moments.'
'...poetry makes intimate everything that it touches.' - Michael Harlow
Store Locator
Sign In/Register Email Address Password Sign in Forgotten your password? Register
Your Cart 0 Items 0 Subtotal $ 0 Order Total (NZD) $ 0 Cart Checkout
Favourites Favourites
View All Books
best sellers
new releases
coming soon
BARGAIN BOOKS
ockham nz book awards - longlist
baillie gifford prize for non-fiction shortlist
action & adventure
comics, graphic novels & manga
contemporary
crime & thrillers
poetry & plays
science fiction & fantasy
short stories
non fiction
art & photography
biography & memoir
business, finance & law
computers & information technology
crafts & hobbies
education & reference
health & wellbeing
home & garden
mathematics & science
mind, body, spirit
religion & spirituality
sport & recreation
art & culture
natural history
te reo maori
baby & preschool
picture books
View All Stationery
analysis books
business books
invoice books
manifold books
multipurpose
order & delivery books
receipt & deposit book
accessories
art sets & craft kits
coloured pencils
modelling materials
paint accessories
paint brushes
paint by numbers
paper craft
journals & notebooks
keepsakes & record books
archive & storage boxes
concertina files
copysafe pockets
display books
document wallets
filing accessories
index cards & boxes
letter trays
lever arch files
magazine files
manila folders
presentation folders
ringbinders
suspension files
desks & tables
filing cabinets
miscellaneous
hygiene/safety
adhesive, binding & fastenings
calculators
desk accessories
dispenser labels
label makers & tape
laminators, binders & shredders
notebooks & pads
office accessories
scissors & cutters
signs & tickets
staplers & hole punches
sticky notes
tape dispensers
coloured paper
machine rolls
photo paper
photocopy paper
book covering & book labels
drawing pads & wallets
exercise books
learning & revision
maths equipment
project boards
refill pads
school bags & accessories
cds & dvds
computer accessories
digital storage
external memory & storage
ink & toner
laptops & computer accessories
mobile phones
power supplies & power banks
ballpoint pens
erasable pens
erasers & sharpeners
fibre tip pens
highlighters
mechanical pencils
pen refills
rollerball pens
whiteboard markers
View All Ink & Toner
brother inkjet cartridges
brother toners
canon inkjet cartridges
canon toners
epson inkjet cartridges
hp inkjet cartridges
other toners
commercial diaries
designer diaries
new zealand diaries
standard diaries
student diaries
wallplanner
View All Toys & Games
board games
educational toys
indoor games
jigsaws & puzzles
outdoor games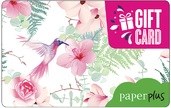 Digital Gift Card
Physical Gift Card
Check Card Balance
Back to School
Customer Service
Big Deal Club
Shop with us for a full range of fiction and non-fiction, including a great selection of bestsellers and new releases along with all your old favourites
Non Fiction
Teen & Young Adult
New Zealand
Narrow Results by
KIDS' BOOKS
NEW RELEASES
NEW ZEALAND
NON FICTION
TEEN & YOUNG ADULT
0-12 months (1)
0-5 years (12224)
3+ years (1)
4 - 7 years (1)
4-8 years (1)
5+ years (1)
5-7 years (9536)
6-12 years (3)
6-9 years (1)
7-10 years (1)
7-11 years (1)
7-9 years (7531)
8-11 years (1)
9-11 years (9176)
9-12 years (2)
12 to 17 years (1)
12+ years (6309)
18+ years (1)
children / juvenile (4)
general (239)
teenage/young adult (13)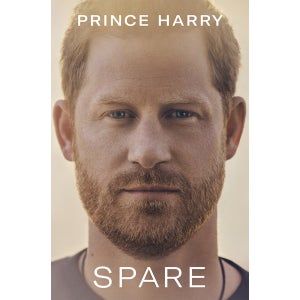 All Payment Cards accepted

The 100 Must-Read Books of 2021
The fiction, nonfiction and poetry that shifted our perspectives, uncovered essential truths and encouraged us forward Annabel Gutterman, Cady Lang, Arianna Rebolini and Lucas Wittmann
1000 Years of Joys and Sorrows
Acts of desperation, afterparties, aftershocks, all that she carried, all the frequent troubles of our days, america on fire, beautiful world, where are you, the book of form and emptiness, call us what we carry, the chosen and the beautiful, chronicles from the land of the happiest people on earth, cloud cuckoo land, the code breaker, the committed, the copenhagen trilogy, covered with night, crying in h mart, dear senthuran, detransition, baby, empire of pain, everyone knows your mother is a witch, the family roe, the final girl support group, finding the mother tree, four thousand weeks, the free world, great circle, harlem shuffle, hell of a book, how the word is passed, invisible child, the kissing bug, klara and the sun, the life of the mind, the lincoln highway, a little devil in america, the loneliest americans, the love songs of w.e.b. du bois, malibu rising, the man who lived underground, mike nichols: a life, milk blood heat, my darling from the lions, my monticello, my year abroad, no one is talking about this, oh william, on juneteenth, one friday in april, one last stop, orwell's roses, the other black girl, our country friends, a passage north, pilgrim bell, poet warrior, the promise, the prophets, razorblade tears, real estate, the removed, remote control, the rib king, second place, seeing ghosts, somebody's daughter, something new under the sun, the sum of us, the sunflower cast a spell to save us from the void, the sweetness of water, a swim in a pond in the rain, tastes like war, there's no such thing as an easy job, under a white sky, until proven safe, while we were dating, white magic, who is maud dixon, who they was, who will pay reparations on my soul, you got anything stronger, you're history, best books 2021.
by Ai Weiwei
by Megan Nolan
by Anthony Veasna So
by Nadia Owusu
by Tiya Miles
by Rebecca Donner
by Elizabeth Hinton
by Sally Rooney
by Ruth Ozeki
by Amanda Gorman
by Sunjeev Sahota
by Wole Soyinka
by Anthony Doerr
by Walter Isaacson
by Viet Thanh Nguyen
by Tove Ditlevsen
by Nicole Eustace
by Jonathan Franzen
by Michelle Zauner
by Akwaeke Emezi
by Torrey Peters
by Patrick Radden Keefe
by Rivka Galchen
by Joshua Prager
by Grady Hendrix
by Suzanne Simard
by Oliver Burkeman
by Louis Menand
by Melissa Febos
by Maggie Shipstead
by Colson Whitehead
by Mieko Kawakami
by Jason Mott
by Clint Smith
by Katie Kitamura
by Andrea Elliott
by Daisy Hernández
by Kazuo Ishiguro
by Kaitlyn Greenidge
by Christine Smallwood
by Amor Towles
by Hanif Abdurraqib
by Jay Caspian Kang
by Honorée Fanonne Jeffers
by Taylor Jenkins Reid
by Richard Wright
by Lauren Groff
by Mark Harris
by Dantiel W. Moniz
by Melissa Broder
by Rachel Long
by Jocelyn Nicole Johnson
by Chang-rae Lee
by Patricia Lockwood
by Elizabeth Strout
by Annette Gordon-Reed
by Donald Antrim
by Casey McQuiston
by Caleb Azumah Nelson
by Rebecca Solnit
by Zakiya Dalila Harris
by Gary Shteyngart
by Anuk Arudpragasam
by Kaveh Akbar
by Joy Harjo
by Larissa Pham
by Damon Galgut
by Robert Jones, Jr.
by S.A. Cosby
by Deborah Levy
by Brandon Hobson
by Nnedi Okorafor
by Ladee Hubbard
by Chibundu Onuzo
by Rachel Cusk
by Kat Chow
by Kristen Radtke
by John le Carré
by Sarah Ruhl
by Ashley C. Ford
by Alexandra Kleeman
by Rivers Solomon
by Heather McGhee
by Jackie Wang
by Nathan Harris
by George Saunders
by Grace M. Cho
by Percival Everett
by Kikuko Tsumura
by Tarana Burke
by Elizabeth Kolbert
by Geoff Manaugh and Nicola Twilley
by Jasmine Guillory
by Elissa Washuta
by Alexandra Andrews
by Gabriel Krauze
by Jesse McCarthy
by Gabrielle Union
by Lesley Chow
Project credits.
This project is led by Lucy Feldman and Annabel Gutterman, with writing, reporting and additional editing by Eliza Berman, Kelly Conniff, Mariah Espada, Lori Fradkin, Laurin-Whitney Gottbrath, Cady Lang, Nik Popli, Arianna Rebolini, Lucas Wittmann and Julia Zorthian; art and photography editing by Whitney Matewe and Jennifer Prandato; and production by Paulina Cachero and Nadia Suleman.
What is it like to live in NZ?
How to move to New Zealand – Our Guide
Auckland Vs Wellington
Cost of Living in NZ
How much money do you need to emigrate to NZ?
Moving to NZ with Pets
Moving to New Zealand Checklist
Car Insurance in NZ
Pros & Cons of The KiwiSaver
New Zealand FAQ
30 Day NZ Self Drive Itinerary
10 Day South Island Self Drive Itinerary
10 Day North Island Self Drive Itinerary
14 day NZ Adventure Itinerary
10 Days in Marlborough & The Abel Tasman
21 day best hikes of NZ
16 Day relaxing NZ Itinerary
10 Tips for Planning a Road Trip in NZ
New Zealand Accommodation Guide & Cost's
8 Tips to Save Money When Renting a Car in NZ
How to Travel NZ on a Budget
Weekend Getaways for under $150
Great Barrier Island
Waiheke Island
The Bay of Islands
Skiing Methven & Mt Hutt
Skiing at Mt Ruapehu
Within Auckland
Visiting Waiheke Island
Tongariro National Park
Geothermal Spots in Rotorua
Abel Tasman National Park
Moeraki Boulders
Advertising
The story of our first trip to NZ
Why it took us almost 5 years too move to NZ
Going back to England to visit as a expat
Life in NZ after 5 years
Tell your expat story
Our Privacy Policy
A Guide to NZ
New Zealand Books: The Best Books about New Zealand
March 9, 2021 March 9, 2021
Finding books about New Zealand can be a little tricky. When we moved to New Zealand in 2014 we could only find a handful of New Zealand books online that we found useful. I wanted to learn about the Maori history, the culture, the ever so debatable Waitangi Treaty and I also wanted to read books by people who have moved to New Zealand. I wanted to learn from their struggles and here their migration stories.
A few of these books I read at the time of our move and a few of these New Zealand books I have discovered since. In no particular order; here are ten (well eight, if you don't have kids!) of our favourite New Zealand books.
An Olive Grove at the Edge of the World:
This is a story of two American city boys who moved to New Zealand and ended up owning an Olive farm. And guess what? They had no clue what they were getting themselves into! This book describes the first four years of their lives in NZ, with them being American and me being British I still found the book incredibly relatable. It was like they were reading my diary entries from six years ago when we first moved to NZ. This is a must for anyone thinking of relocating to NZ from the bright lights of a city thousands of miles away from NZ.
W oman in the Wilderness
The author Miriam Lancewood has become a bit of a famous figure in NZ over the last few years. The kiwis truly do love her! Her first connection to NZ was when she was in India and she met a middle-aged man from NZ who was 'discovering himself', it seems she was doing the same. They instantly connected and started dating, then they moved to New Zealand. First, they lived a normal life, rented a house, got jobs but then in 2010 they packed that all in sold all they owned and decided to live in the bush. They camped under the stars, foraged for food and lived back to basics.  They lived this way for over seven years. This might possibly the most insightful book about what the bush in NZ is really like. It's pretty inspiring stuff that you might just want to give up societal life, make your self a bow and arrow and live in a tent after this one!
Lonely Planet New Zealand
This is one of the first books we purchased about NZ in 2009 (the year we travelled to NZ as tourists for six months) and it quickly became our bible. Lonely Planet has this incredible skill of giving you the briefest information on every single region in NZ whilst making you feel you have all the information you should ever need to explore NZ. If you are travelling to NZ for a week, a month or even a year this should be your go-to book!
New Zealand books for the Kids:
New zealand: travel for kids: the fun way to discover new zealand.
I didn't want to forget the kids here, if a move to New Zealand is on your horizon for your family it is important that the children also get excited about what you are all about the embark on. They may be feeling a little anxious themselves and I believe this book is a fun way for them to discover New Zealand. From history, geography, flags and symbols, wildlife and culture the kids will be teaching you a thing or two about NZ before you know!
We Are Here: An Atlas of Aotearoa
This is another one for the kids, or perhaps the older kids of your tribe. This is a very visual educational book that very much focuses on the geographical location of NZ. What is in our waters, the land, the environment? All through a mixture of charts, graphs, diagrams, maps and illustrations, perfect for the more visual learner. 
Come On Shore and We Will Kill and Eat You All: A New Zealand Story
I have to admit I have only recently discovered this book. Christina Thompson is an American lady who fell in love with a Maori guy – she rights incredibly well and it jumps between the history of NZ and her love/life story nicely. This is a great one if you want to understand the differences between the culture of Maori and Pakeha (a term used to describe a White New Zealander of European descent), as I read this book some of the things she mentions completely hit home with me as I have witnessed a few similar interactions with my husbands NZ family and it has helped me understand them a whole lot better.
Hongi Hika: Warrior Chief
If Come on Shore and We Will Kill and Eat You All spiked your interest in Maori History and war times then this book will give you all you need to know about this era. Hongi Hika was a New Zealand Māori rangatira (chief) and war leader of the Ngāpuhi iwi tribe (Bay of Islands region). He famously sailed to England and met King George IV who presented him with a suit of armour which he was later to wore at a battle in NZ. He is one of my husband's ancestor's and the family have a direct lineage to his tribe. When I found this out I purchased this book for my husband on his 26th birthday, it sits pride of place in our lounge.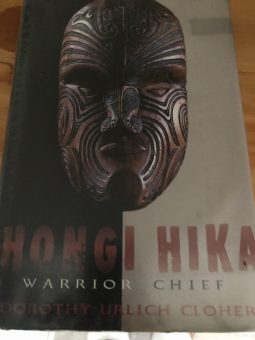 The Great Divide: The story of New Zealand & its Treaty
New Zealand history with the British colonisation is a deep and often deemed a complex topic. Which version of the Treaty of Waitangi is the most accurate? This book really delves into this topic due to the large amounts of research the author undertook to complete this book. 
Aroha: Māori Wisdom for a Contented Life Lived in Harmony with our Planet
This book just allows you to make sense of the behaviours and societal attitudes of the people who live in this country, something that is deeply rooted within their bones. I have often said in my blog posts that New Zealanders are the most genuine, kind and trusted bunch of people I have come across. I found this book incredibly thought-provoking about how important it is to project positivity into this world. This book will leave you with a smile on your face.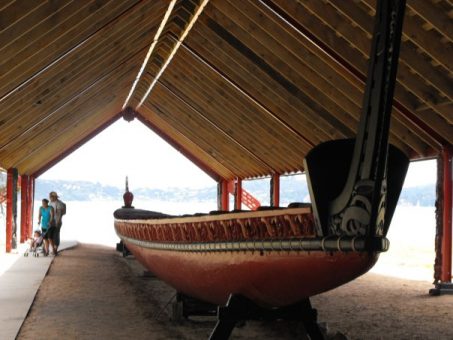 The Complete Guide to Moving and Living in New Zealand
This New Zealand book recommendation article would not be complete without a mention of the guide I created about NZ. In 2020 (during lockdown) I found myself with more spare time than normal (didn't we all?!) so I decided to embark on a project I had been thinking about for the last six years. 
I created this website as at the time of our move to NZ there was a distinct lack of knowledge and information on the internet available about the logistics of a move to New Zealand. I also found it difficult to find the right places for the right resources. This guide does all that for you and will become your go-to resource during every step of your journey, even when you do eventually move to NZ.
To find out more about the guide visit this page , we have helped over 100 of our readers so far face their toughest challenges about their move to New Zealand. I really believe that it can help you too.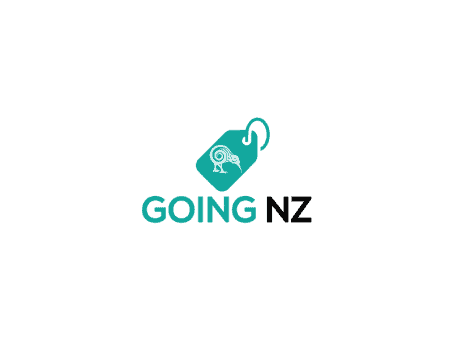 Advertisement
Ockham new zealand book awards 2021 longlist announced.
Share this article
There are 40 entries in the longlist, released today. Photos / Supplied
The longlist for New Zealand's most prestigious book awards has now been released - with more than a dozen first-time authors making the cut.
Books exploring issues of identity, domestic life, war, food, our natural world and our people are among the 40 works of poetry, prose and non-fiction longlisted for the 2021 Ockham New Zealand Book Awards, announced today.
The works were selected from 179 entries, and include 13 first-time authors - which book awards trustee Jenna Todd said was "extraordinary".
It was a testament to the vibrancy of the country's literature, she said.
In conversation with Becky Manawatu, winner of this year's Ockham New Zealand Book Award - NZ H...
Debut novelist wins big in Ockham's surprise night - NZ Herald
The Ockham New Zealand Book Awards shortlist is out - NZ Herald
Ockham NZ Book Awards annual fiction prize donor on why she gives so much - NZ Herald
"There is such vitality in this year's longlist, demonstrated by a diverse group, and including young and first-time authors. Half of this year's Jann Medlicott Acorn Prize for fiction longlistees are debut novelists, which is extraordinary. They sit alongside some of our greatest living writers," Todd said.
"There's a year's worth of reading here for those seeking considered perspectives on our modern zeitgeist, for readers wanting to be wowed by the beauty of art and nature, or for those wanting to escape into imagined realities.
"With writing and publishing of this calibre, it's no surprise that New Zealand's book boom continues."
Revenue from sales of New Zealand-published adult books captured by Nielsen BookScan in 2020 was up 12.5 per cent on the year before, despite the challenges of the pandemic. Submissions to the awards have also increased by 16 per cent over the past two years.
The Illustrated Non-Fiction category also has a new sponsor this year, with Booksellers Aotearoa New Zealand securing the naming rights for the next five years.
Booksellers Aotearoa New Zealand chairwoman Juliet Blyth said the association – which celebrates its centenary this year – was delighted to support the awards.
"Booksellers around the country hold these awards in high esteem, and the impact the awards have on sales of New Zealand books is immediate," she said.
"Throughout 2020, booksellers around the country enjoyed the support of many New Zealanders reading more and buying locally. We wanted to demonstrate our appreciation, on behalf of our members, by giving back to the industry, the writers, the illustrators and the publishers who have created so many wonderful stories for booksellers to put on their shelves."
The 2021 Ockham New Zealand Book Awards shortlist of 16 titles will be announced on March 3.
The winners, including the four MitoQ Best First Book awards, will be announced at a public ceremony in May during the 2021 Auckland Writers Festival.
The longlist
Jann Medlicott Acorn Prize for Fiction
Nothing to See by Pip Adam (Victoria University Press)
Bug Week by Airini Beautrais (Victoria University Press)
Remote Sympathy by Catherine Chidgey (Victoria University Press)
Sprigs by Brannavan Gnanalingam (Lawrence & Gibson)
Victory Park by Rachel Kerr (Mākaro Press)
The Swimmers by Chloe Lane (Victoria University Press)
Fake Baby by Amy McDaid (Penguin, Penguin Random House)
2000ft Above Worry Level by Eamonn Marra (Victoria University Press)
Sorrow and Bliss by Meg Mason (Fourth Estate, HarperCollins)
Toto Among the Murderers by Sally J. Morgan (John Murray Press, Hachette)
Mary and Peter Biggs Award for Poetry
The Savage Coloniser Book by Tusiata Avia (Victoria University Press)
Funkhaus by Hinemoana Baker (Victoria University Press)
Far-Flung by Rhian Gallagher (Auckland University Press)
National Anthem by Mohamed Hassan (Dead Bird Books)
Wow by Bill Manhire (Victoria University Press)
Goddess Muscle by Karlo Mila (Huia Publishers)
Pins by Natalie Morrison (Victoria University Press)
This is Your Real Name by Elizabeth Morton (Otago University Press)
I Am a Human Being by Jackson Nieuwland (Compound Press)
Magnolia by Nina Mingya Powles (Seraph Press)
Booksellers Aotearoa New Zealand Award for Illustrated Non-Fiction
Marti Friedlander: Portraits of the Artists by Leonard Bell (Auckland University Press)
Hiakai: Modern Māori Cuisine by Monique Fiso (Godwit, Penguin Random House)
An Exquisite Legacy: The Life and Work of New Zealand Naturalist G.V. Hudson by George Gibbs (Potton & Burton)
Observations of a Rural Nurse by Sara McIntyre (Massey University Press)
Shining Land: Looking for Robin Hyde by Paula Morris and Haru Sameshima (Massey University Press)
Off the Beaten Track: Hunting Tales from the New Zealand Back Country by Dave Shaw (Bateman Books)
Colin McCahon: Is this the Promised Land? Vol. 2 1960-1987 by Peter Simpson (Auckland University Press)
Nature — Stilled by Jane Ussher (Te Papa Press)
Karl Maughan edited by Hannah Valentine and Gabriella Stead (Auckland University Press and Gow Langsford Gallery)
Endless Sea: Stories Told Through the Taonga of the New Zealand Maritime Museum Hui te Ananui a Tangaroa by Frances Walsh and Jane Ussher (Massey University Press)
General Non-Fiction Award
The Mirror Steamed Over: Love and Pop in London, 1962 by Anthony Byrt (Auckland University Press)
Crossing the Lines: The Story of Three Homosexual New Zealand Soldiers in World War II by Brent Coutts (Otago University Press)
Not in Narrow Seas: The Economic History of Aotearoa New Zealand by Brian Easton (Victoria University Press)
Bus Stops on the Moon: Red Mole Days 1974-1980 by Martin Edmond (Otago University Press)
Specimen: Personal Essays by Madison Hamill (Victoria University Press)
This Pākehā Life: An Unsettled Memoir by Alison Jones (Bridget Williams Books)
Te Hāhi Mihinare |The Māori Anglican Church by Hirini Kaa (Bridget Williams Books)
The Dark is Light Enough: Ralph Hotere a Biographical Portrait by Vincent O'Sullivan (Penguin, Penguin Random House)
You Have A Lot to Lose: A Memoir 1956-1986 by C.K. Stead (Auckland University Press)
Towards Compostela: Walking the Camino de Santiago by Catharina van Bohemen (The Cuba Press).

Latest from Entertainment

Everything you need to know about Harry Styles' Auckland show tomorrow
Heading along to Styles' Mt Smart Show on March 7? Here's everything you need to know.

'Trying to be the victim': Chris Rock slams Meghan Markle

'Nasty little people': Paul Henry on attacking a 'Pygmy' with a guitar

'Can't wait': Mark Wahlberg hints at return to NZ

Chris Rock erupts over Jada Pinkett-Smith affair
New Zealand
Photos of new zealand.
Introduction
Polynesian settlers may have arrived in New Zealand in the late 1200s, with widespread settlement in the mid-1300s. They called the land Aotearoa, which legend holds is the name of the canoe that Kupe, the first Polynesian in New Zealand, used to sail to the country; the name Aotearoa is now in widespread use as the local Maori name for the country. Competition for land and resources led to intermittent fighting between different Maori iwi (tribes) by the 1500s as large game became extinct. Dutch explorer Abel TASMAN was the first European to see the islands in 1642 but after an encounter with local Maori, he sailed away. British captain James COOK was the next European to arrive in New Zealand in 1769, followed by whalers, sealers, and traders. The UK only nominally claimed New Zealand and included it as part of New South Wales in Australia. Concerns about increasing lawlessness led the UK to appoint its first British Resident in New Zealand in 1832, although he had few legal powers. In 1835, some Maori iwi from the North Island declared independence as the United Tribes of New Zealand. Fearing an impending French settlement and takeover, they asked the British for protection. In 1840, the British negotiated their protection in the Treaty of Waitangi, which was eventually signed by more than 500 different Maori chiefs, although many chiefs did not or were not asked to sign. In the English-language version of the treaty, the British thought the Maori ceded their land to the UK, but translations of the treaty appeared to give the British less authority, and land tenure issues stemming from the treaty are still present and being actively negotiated in New Zealand. The UK declared New Zealand a separate colony in 1841 and gave it limited self-government in 1852. Different traditions of authority and land use led to a series of wars from the 1840s to the 1870s fought between Europeans and various Maori iwi. Along with disease, these conflicts halved the Maori population. In the 1890s, New Zealand initially expressed interest in joining independence talks with Australia but ultimately opted against it and changed its status to an independent dominion in 1907. New Zealand provided more than 100,000 troops during each World War, many of whom fought as part of the Australia and New Zealand Army Corps (ANZAC). New Zealand reaffirmed its independence in 1947, signed the Australia, New Zealand, and US (ANZUS) Treaty, and militarily supported the US in the Korean and Vietnam Wars. Beginning in 1984, New Zealand began to adopt nuclear-free policies, contributing to a dispute with the US over naval ship visits that led the US to suspend its defense obligations to New Zealand in 1986. In recent years, New Zealand has explored reducing some of its ties to the UK. There in an active, minority movement about changing New Zealand to a republic, and in 2015-16, a referendum on changing the New Zealand flag to remove the Union Jack failed 57% to 43%.
Visit the Definitions and Notes page to view a description of each topic.
Oceania, islands in the South Pacific Ocean, southeast of Australia
Geographic coordinates
41 00 S, 174 00 E
Map references
total: 268,838 sq km land: 264,537 sq km water: 4,301 sq km note: includes Antipodes Islands, Auckland Islands, Bounty Islands, Campbell Island, Chatham Islands, and Kermadec Islands
Area - comparative
almost twice the size of North Carolina; about the size of Colorado
Land boundaries
total: 0 km
Maritime claims
territorial sea: 12 nm contiguous zone: 24 nm exclusive economic zone: 200 nm continental shelf: 200 nm or to the edge of the continental margin
temperate with sharp regional contrasts
predominately mountainous with large coastal plains
highest point: Aoraki/Mount Cook 3,724 m; note - the mountain's height was 3,764 m until 14 December 1991 when it lost about 10 m in an avalanche of rock and ice; erosion of the ice cap since then has brought the height down another 30 m lowest point: Pacific Ocean 0 m mean elevation: 388 m
Natural resources
natural gas, iron ore, sand, coal, timber, hydropower, gold, limestone
agricultural land: 43.2% (2018 est.) arable land: 1.8% (2018 est.) permanent crops: 0.3% (2018 est.) permanent pasture: 41.1% (2018 est.) forest: 31.4% (2018 est.) other: 25.4% (2018 est.)
Irrigated land
7,000 sq km (2014)
Major lakes (area sq km)
fresh water lake(s): Lake Taupo - 610 sq km
Population distribution
over three-quarters of New Zealanders, including the indigenous Maori, live on the North Island, primarily in urban areas
Natural hazards
earthquakes are common, though usually not severe; volcanic activity
volcanism: significant volcanism on North Island; Ruapehu (2,797 m), which last erupted in 2007, has a history of large eruptions in the past century; Taranaki has the potential to produce dangerous avalanches and lahars; other historically active volcanoes include Okataina, Raoul Island, Tongariro, and White Island; see note 2 under "Geography - note"
Geography - note
note 1: consists of two main islands and a number of smaller islands; South Island, the larger main island, is the 12th largest island in the world and is divided along its length by the Southern Alps; North Island is the 14th largest island in the world and is not as mountainous, but it is marked by volcanism
note 2: New Zealand lies along the Ring of Fire, a belt of active volcanoes and earthquake epicenters bordering the Pacific Ocean; up to 90% of the world's earthquakes and some 75% of the world's volcanoes occur within the Ring of Fire
note 3: almost 90% of the population lives in cities and over three-quarters on North Island; Wellington is the southernmost national capital in the world
People and Society
5,109,702 (2023 est.)
Nationality
noun: New Zealander(s) adjective: New Zealand
Ethnic groups
European 64.1%, Maori 16.5%, Chinese 4.9%, Indian 4.7%, Samoan 3.9%, Tongan 1.8%, Cook Islands Maori 1.7%, English 1.5%, Filipino 1.5%, New Zealander 1%, other 13.7% (2018 est.) note: based on the 2018 census of the usually resident population; percentages add up to more than 100% because respondents were able to identify more than one ethnic group
English (de facto official) 95.4%, Maori (de jure official) 4%, Samoan 2.2%, Northern Chinese 2%, Hindi 1.5%, French 1.2%, Yue 1.1%, New Zealand Sign Language (de jure official) 0.5%, other or not stated 17.2% (2018 est.) note: shares sum to 124.1% due to multiple responses on the 2018 census
Christian 37.3% (Catholic 10.1%, Anglican 6.8%, Presbyterian and Congregational 5.2%, Pentecostal 1.8%, Methodist 1.6%, Church of Jesus Christ 1.2%, other 10.7%), Hindu 2.7%, Maori 1.3%, Muslim, 1.3%, Buddhist 1.1%, other religion 1.6% (includes Judaism, Spiritualism and New Age religions, Baha'i, Asian religions other than Buddhism), no religion 48.6%, objected to answering 6.7% (2018 est.) note: based on the 2018 census of the usually resident population; percentages add up to more than 100% because respondents were able to identify more than one religion
Age structure
0-14 years: 19.15% (male 503,190/female 475,527) 15-64 years: 64.36% (male 1,661,312/female 1,627,304) 65 years and over: 16.49% (2023 est.) (male 394,339/female 448,030)
Dependency ratios
total dependency ratio: 53.4 youth dependency ratio: 29 elderly dependency ratio: 24.4 potential support ratio: 4.1 (2021 est.)
total: 37.2 years male: 36.4 years female: 37.9 years (2020 est.)
Population growth rate
1.06% (2023 est.)
12.69 births/1,000 population (2023 est.)
6.89 deaths/1,000 population (2023 est.)
Net migration rate
4.81 migrant(s)/1,000 population (2023 est.)
Urbanization
urban population: 87% of total population (2023) rate of urbanization: 0.92% annual rate of change (2020-25 est.)
Major urban areas - population
1.673 million Auckland, 422,000 WELLINGTON (capital) (2023)
at birth: 1.05 male(s)/female 0-14 years: 1.06 male(s)/female 15-64 years: 1.02 male(s)/female 65 years and over: 0.88 male(s)/female total population: 1 male(s)/female (2023 est.)
Mother's mean age at first birth
Maternal mortality ratio.
9 deaths/100,000 live births (2017 est.)
Infant mortality rate
total: 3.39 deaths/1,000 live births male: 3.58 deaths/1,000 live births female: 3.18 deaths/1,000 live births (2023 est.)
Life expectancy at birth
total population: 82.74 years male: 80.98 years female: 84.58 years (2023 est.)
Total fertility rate
1.86 children born/woman (2023 est.)
Gross reproduction rate
0.9 (2023 est.)
Contraceptive prevalence rate
79.9% (2014/15) note: percent of women aged 16-49
Drinking water source
improved: urban: 100% of population rural: 100% of population total: 100% of population unimproved: urban: 0% of population rural: 0% of population total: 0% of population (2020 est.)
Current health expenditure
10% of GDP (2020)
Physicians density
3.62 physicians/1,000 population (2020)
Hospital bed density
2.6 beds/1,000 population (2019)
Sanitation facility access
improved: urban: 100% of population rural: 100% of population total: 100% of population unimproved: urban: 0% of population rural: 0% of population total: 0% of population (2020)
HIV/AIDS - adult prevalence rate
(2021 est.) <0.1%
Obesity - adult prevalence rate
30.8% (2016)
Alcohol consumption per capita
total: 9.17 liters of pure alcohol (2019 est.) beer: 3.41 liters of pure alcohol (2019 est.) wine: 2.88 liters of pure alcohol (2019 est.) spirits: 1.62 liters of pure alcohol (2019 est.) other alcohols: 1.26 liters of pure alcohol (2019 est.)
Tobacco use
total: 13.7% (2020 est.) male: 15% (2020 est.) female: 12.3% (2020 est.)
Children under the age of 5 years underweight
Currently married women (ages 15-49).
57.6% (2023 est.)
Education expenditures
6% of GDP (2020 est.)
total population: NA male: NA female: NA
School life expectancy (primary to tertiary education)
total: 20 years male: 20 years female: 21 years (2020)
Youth unemployment rate (ages 15-24)
total: 11.4% male: 12.2% female: 10.6% (2021 est.)
Environment
Environment - current issues.
water quality and availability; rapid urbanization; deforestation; soil erosion and degradation; native flora and fauna hard-hit by invasive species
Environment - international agreements
party to: Antarctic-Environmental Protection, Antarctic-Marine Living Resources, Antarctic Treaty, Biodiversity, Climate Change, Climate Change-Kyoto Protocol, Climate Change-Paris Agreement, Comprehensive Nuclear Test Ban, Desertification, Endangered Species, Environmental Modification, Hazardous Wastes, Law of the Sea, Marine Dumping-London Convention, Marine Dumping-London Protocol, Nuclear Test Ban, Ozone Layer Protection, Ship Pollution, Tropical Timber 2006, Wetlands, Whaling signed, but not ratified: Antarctic Seals, Marine Life Conservation
Air pollutants
particulate matter emissions: 5.73 micrograms per cubic meter (2016 est.) carbon dioxide emissions: 34.38 megatons (2016 est.) methane emissions: 34.3 megatons (2020 est.)
Revenue from forest resources
forest revenues: 0.5% of GDP (2018 est.)
Revenue from coal
coal revenues: 0.03% of GDP (2018 est.)
Waste and recycling
municipal solid waste generated annually: 3.405 million tons (2016 est.)
Total water withdrawal
municipal: 810 million cubic meters (2017 est.) industrial: 1.184 billion cubic meters (2017 est.) agricultural: 3.207 billion cubic meters (2017 est.)
Total renewable water resources
327 billion cubic meters (2019 est.)
Country name
conventional long form: none conventional short form: New Zealand abbreviation: NZ etymology: Dutch explorer Abel TASMAN was the first European to reach New Zealand in 1642; he named it Staten Landt, but Dutch cartographers renamed it Nova Zeelandia in 1645 after the Dutch province of Zeeland; British explorer Captain James COOK subsequently anglicized the name to New Zealand when he mapped the islands in 1769
Government type
parliamentary democracy under a constitutional monarchy; a Commonwealth realm
name: Wellington geographic coordinates: 41 18 S, 174 47 E time difference: UTC+12 (17 hours ahead of Washington, DC, during Standard Time) daylight saving time: +1hr, begins last Sunday in September; ends first Sunday in April time zone note: New Zealand has two time zones: New Zealand standard time (UTC+12) and Chatham Islands time (45 minutes in advance of New Zealand standard time; UTC+12:45) etymology: named in 1840 after Arthur WELLESLEY, the first Duke of Wellington and victorious general at the Battle of Waterloo
Administrative divisions
16 regions and 1 territory*; Auckland, Bay of Plenty, Canterbury, Chatham Islands*, Gisborne, Hawke's Bay, Manawatu-Wanganui, Marlborough, Nelson, Northland, Otago, Southland, Taranaki, Tasman, Waikato, Wellington, West Coast
Dependent areas
Cook Islands, Niue, Tokelau
Independence
26 September 1907 (from the UK)
National holiday
Waitangi Day (Treaty of Waitangi established British sovereignty over New Zealand), 6 February (1840); Anzac Day (commemorated as the anniversary of the landing of troops of the Australian and New Zealand Army Corps during World War I at Gallipoli, Turkey), 25 April (1915)
Constitution
history: New Zealand has no single constitution document; the Constitution Act 1986, effective 1 January 1987, includes only part of the uncodified constitution; others include a collection of statutes or "acts of Parliament," the Treaty of Waitangi, Orders in Council, letters patent, court decisions, and unwritten conventions amendments: proposed as bill by Parliament or by referendum called either by the government or by citizens; passage of a bill as an act normally requires two separate readings with committee reviews in between to make changes and corrections, a third reading approved by the House of Representatives membership or by the majority of votes in a referendum, and assent of the governor-general; passage of amendments to reserved constitutional provisions affecting the term of Parliament, electoral districts, and voting restrictions requires approval by 75% of the House membership or the majority of votes in a referendum; amended many times, last in 2020
Legal system
common law system, based on English model, with special legislation and land courts for the Maori
International law organization participation
accepts compulsory ICJ jurisdiction with reservations; accepts ICCt jurisdiction
Citizenship
citizenship by birth: no citizenship by descent only: at least one parent must be a citizen of New Zealand dual citizenship recognized: yes residency requirement for naturalization: 3 years
18 years of age; universal
Executive branch
chief of state: King CHARLES III (since 8 September 2022); represented by Governor-General Dame Cindy KIRO (since 21 October 2021) head of government: Prime Minister Chris HIPKINS (since 25 January 2023); Deputy Prime Minister Carmel SEPULONI (since 25 January 2023) note - on 19 January 2023, Prime Minister Jacinda ARDERN announced her resignation as prime minister effective not later than 7 February 2023; Chris HIPKINS elected unanimously by Labor Party caucus as party leader on 22 January 2023, sworn in on 25 January 2023 cabinet: Executive Council appointed by the governor-general on the recommendation of the prime minister elections/appointments: the monarchy is hereditary; governor-general appointed by the monarch on the advice of the prime minister; following legislative elections, the leader of the majority party or majority coalition usually appointed prime minister by the governor-general; deputy prime minister appointed by the governor-general
Legislative branch
description: unicameral House of Representatives - commonly called Parliament (120 seats for 2020-23 term); 72 members directly elected in 65 single-seat constituencies and 7 Maori constituencies by simple majority vote and 48 directly elected by closed party-list proportional representation vote; members serve 3-year terms) elections: last held on 17 October 2020 (next scheduled for 14 October 2023) election results: percent of vote by party - Labor Party 49.1%, National Party 26.8%, ACT Party 8%, Green Party 6.3%, Maori Party 1%; seats by party - Labor Party 64, National Party 35, Green Party 10, ACT Party 10, Maori Party 1; composition - men 61, women 59, percent of women 49.2%
Judicial branch
highest court(s): Supreme Court (consists of 5 justices, including the chief justice); note - the Supreme Court in 2004 replaced the Judicial Committee of the Privy Council (in London) as the final appeals court judge selection and term of office: justices appointed by the governor-general upon the recommendation of the attorney- general; justices appointed until compulsory retirement at age 70 subordinate courts: Court of Appeal; High Court; tribunals and authorities; district courts; specialized courts for issues related to employment, environment, family, Maori lands, youth, military; tribunals
Political parties and leaders
ACT New Zealand [David SEYMOUR] Green Party [Marama DAVIDSON] Mana Movement [Hone HARAWIRA] (formerly Mana Party) Maori Party [Debbie NGAREWA-PACKER and Rawiri WAITITI] New Zealand First Party or NZ First [Winston PETERS] New Zealand Labor Party [Jacinda ARDERN] New Zealand National Party [Christopher LUXON]
International organization participation
ADB, ANZUS, APEC, ARF, ASEAN (dialogue partner), Australia Group, BIS, C, CD, CP, EAS, EBRD, FAO, FATF, IAEA, IBRD, ICAO, ICC (national committees), ICCt, ICRM, IDA, IEA, IFAD, IFC, IFRCS, IHO, ILO, IMF, IMO, IMSO, Interpol, IOC, IOM, IPU, ISO, ITSO, ITU, ITUC (NGOs), MIGA, NSG, OECD, OPCW, Pacific Alliance (observer), Paris Club (associate), PCA, PIF, SICA (observer), Sparteca, SPC, UN, UNCTAD, UNESCO, UNHCR, UNIDO, UNMISS, UNTSO, UPU, Wassenaar Arrangement, WCO, WFTU (NGOs), WHO, WIPO, WMO, WTO
Diplomatic representation in the US
chief of mission: Ambassador Bede Gilbert CORRY (since 16 September 2022) chancery: 37 Observatory Circle NW, Washington, DC 20008 telephone: [1] (202) 328-4800 FAX: [1] (202) 667-5277 email address and website: [email protected] https://www.mfat.govt.nz/en/countries-and-regions/americas/united-states-of-america/ consulate(s) general: Honolulu, Los Angeles, New York
Diplomatic representation from the US
chief of mission: Ambassador Thomas Stewart UDALL (since 1 December 2021) note - also accredited to Samoa embassy: 29 Fitzherbert Terrace, Thorndon, Wellington 6011 mailing address: 4370 Auckland Place, Washington DC  20521-4370 telephone: [64] (4) 462-6000 FAX: [64] (4) 499-0490 email address and website: [email protected] https://nz.usembassy.gov/ consulate(s) general: Auckland
Flag description
blue with the flag of the UK in the upper hoist-side quadrant with four red five-pointed stars edged in white centered in the outer half of the flag; the stars represent the Southern Cross constellation
National symbol(s)
Southern Cross constellation (four, five-pointed stars), kiwi (bird), silver fern; national colors: black, white, red (ochre)
National anthem
name: "God Defend New Zealand" lyrics/music: Thomas BRACKEN [English], Thomas Henry SMITH [Maori]/John Joseph WOODS note: adopted 1940 as national song, adopted 1977 as co-national anthem; New Zealand has two national anthems with equal status; as a commonwealth realm, in addition to "God Defend New Zealand," "God Save the King" serves as a royal anthem (see United Kingdom); "God Save the King" normally played only when a member of the royal family or the governor-general is present; in all other cases, "God Defend New Zealand" is played
National heritage
total World Heritage Sites: 3 (2 natural, 1 mixed) selected World Heritage Site locales: Te Wahipounamu – South West New Zealand (n); Tongariro National Park (m); New Zealand Sub-Antarctic Islands (n)
Economic overview
high-income Pacific island economy; strong agriculture, manufacturing, tourism, and energy sectors; reliant on Chinese market for exports; sustained growth; low unemployment; high living standards; sharp growth post COVID-19 lockdown
Real GDP (purchasing power parity)
$219.839 billion (2021 est.) $211.966 billion (2020 est.) $214.655 billion (2019 est.) note: data are in 2017 dollars
Real GDP growth rate
3.71% (2021 est.) -1.25% (2020 est.) 2.19% (2019 est.)
Real GDP per capita
$42,900 (2021 est.) $41,600 (2020 est.) $43,100 (2019 est.) note: data are in 2017 dollars
GDP (official exchange rate)
$205.202 billion (2019 est.)
Inflation rate (consumer prices)
3.94% (2021 est.) 1.71% (2020 est.) 1.62% (2019 est.)
Credit ratings
Fitch rating: AA (2011) Moody's rating: Aaa (2002) Standard & Poors rating: AA (2011) note: The year refers to the year in which the current credit rating was first obtained.
GDP - composition, by sector of origin
agriculture: 5.7% (2017 est.) industry: 21.5% (2017 est.) services: 72.8% (2017 est.)
GDP - composition, by end use
household consumption: 57.2% (2017 est.) government consumption: 18.2% (2017 est.) investment in fixed capital: 23.4% (2017 est.) investment in inventories: 0.3% (2017 est.) exports of goods and services: 27% (2017 est.) imports of goods and services: -26.1% (2017 est.)
Agricultural products
milk, beef, kiwi fruit, apples, potatoes, mutton, grapes, wheat, barley, green onions/shallots
agriculture, forestry, fishing, logs and wood articles, manufacturing, mining, construction, financial services, real estate services, tourism
Industrial production growth rate
-2.09% (2020 est.)
Labor force
2.911 million (2021 est.)
Labor force - by occupation
agriculture: 6.6% industry: 20.7% services: 72.7% (2017 est.)
Unemployment rate
4.12% (2021 est.) 4.59% (2020 est.) 4.11% (2019 est.)
Population below poverty line
Gini index coefficient - distribution of family income.
36.2 (1997)
Household income or consumption by percentage share
lowest 10%: NA highest 10%: NA
revenues: $74.11 billion (2017 est.) expenditures: $70.97 billion (2017 est.)
Budget surplus (+) or deficit (-)
1.6% (of GDP) (2017 est.)
Public debt
46.33% of GDP (2020 est.) 32.7% of GDP (2019 est.) 36.61% of GDP (2018 est.)
Taxes and other revenues
27.5% (of GDP) (2020 est.)
Fiscal year
1 April - 31 March note: this is the fiscal year for tax purposes
Current account balance
-$14.827 billion (2021 est.) -$2.014 billion (2020 est.) -$5.945 billion (2019 est.)
$54.777 billion (2021 est.) note: data are in current year dollars $50.544 billion (2020 est.) note: data are in current year dollars $57.875 billion (2019 est.) note: data are in current year dollars
Exports - partners
China 28%, Australia 14%, United States 9%, Japan 6% (2019)
Exports - commodities
dairy products, sheep/goat meats, lumber, beef products, fresh fruits (2019)
$62.862 billion (2021 est.) note: data are in current year dollars $48.104 billion (2020 est.) note: data are in current year dollars $57.682 billion (2019 est.) note: data are in current year dollars
Imports - partners
China 18%, Australia 15%, United States 9%, Japan 6%, Germany 5% (2019)
Imports - commodities
cars, crude petroleum, refined petroleum, delivery trucks, gas turbines (2019)
Reserves of foreign exchange and gold
$16.114 billion (31 December 2021 est.) $13.733 billion (31 December 2020 est.) $17.814 billion (31 December 2019 est.)
Debt - external
$190.621 billion (2019 est.) $192.327 billion (2018 est.)
Exchange rates
New Zealand dollars (NZD) per US dollar - 1.414 (2021 est.) 1.542 (2020 est.) 1.518 (2019 est.) 1.445 (2018 est.) 1.407 (2017 est.)
Electricity access
electrification - total population: 100% (2020)
Electricity
installed generating capacity: 9.615 million kW (2020 est.) consumption: 41,169,838,000 kWh (2019 est.) exports: 0 kWh (2020 est.) imports: 0 kWh (2020 est.) transmission/distribution losses: 2,256,332,000 kWh (2019 est.)
Electricity generation sources
fossil fuels: 19.5% of total installed capacity (2020 est.) nuclear: 0% of total installed capacity (2020 est.) solar: 0.4% of total installed capacity (2020 est.) wind: 5.3% of total installed capacity (2020 est.) hydroelectricity: 54.8% of total installed capacity (2020 est.) tide and wave: 0.1% of total installed capacity (2020 est.) geothermal: 18.6% of total installed capacity (2020 est.) biomass and waste: 1.4% of total installed capacity (2020 est.)
production: 3.226 million metric tons (2020 est.) consumption: 3.001 million metric tons (2020 est.) exports: 1.14 million metric tons (2020 est.) imports: 1.09 million metric tons (2020 est.) proven reserves: 7.575 billion metric tons (2019 est.)
total petroleum production: 13,400 bbl/day (2021 est.) refined petroleum consumption: 184,600 bbl/day (2019 est.) crude oil and lease condensate exports: 21,600 bbl/day (2018 est.) crude oil and lease condensate imports: 99,900 bbl/day (2018 est.) crude oil estimated reserves: 41 million barrels (2021 est.)
Refined petroleum products - production
115,100 bbl/day (2017 est.)
Refined petroleum products - exports
1,782 bbl/day (2017 est.)
Refined petroleum products - imports
56,000 bbl/day (2017 est.)
Natural gas
production: 4,771,126,000 cubic meters (2019 est.) consumption: 4,946,237,000 cubic meters (2019 est.) exports: 0 cubic meters (2021 est.) imports: 0 cubic meters (2021 est.) proven reserves: 31.148 billion cubic meters (2021 est.)
Carbon dioxide emissions
40.344 million metric tonnes of CO2 (2019 est.) from coal and metallurgical coke: 5.139 million metric tonnes of CO2 (2019 est.) from petroleum and other liquids: 25.76 million metric tonnes of CO2 (2019 est.) from consumed natural gas: 9.445 million metric tonnes of CO2 (2019 est.)
Energy consumption per capita
186.804 million Btu/person (2019 est.)
Communications
Telephones - fixed lines.
total subscriptions: 858,000 (2020 est.) subscriptions per 100 inhabitants: 18 (2020 est.)
Telephones - mobile cellular
total subscriptions: 6.148 million (2020 est.) subscriptions per 100 inhabitants: 127 (2020 est.)
Telecommunication systems
general assessment: the principal growth areas in in New Zealand's telecom market have been in mobile broadband and fiber; the UFB1 rollout was completed in November 2019 and the UFB2 rollout is scheduled to be completed by the end of 2022; Chorus noted that as of the beginning of 2022, 1Gb/s plans accounted for about 23% of all fiber connections, while 43% of business customers adopted a gigabit service; New Zealand's mobile market continues to undergo significant developments; there have been considerable gains made in LTE services, with effective competition between Spark, Vodafone NZ, and 2degrees; the widening coverage of LTE networks has been supported by the Rural Broadband Initiative rollout, which added a significant number of mobile sites to new or underserved areas; as the initiative is winding down, this has enabled the participating telcos to invest in NB-IoT and other platforms; Vodafone NZ expects to extend its NB-IoT footprint to cover at least 60% of the country by 2024; the market is undergoing additional consolidation, with approval of the merger between 2degrees and Orcon Group having been granted by regulators in May 2022; this will create the country's third-largest integrated telco, offering fixed and mobile services in competition with Spark and Vodafone NZ. The merger proposal came fast of the heels of Vocus Group and its local subsidiary Orcon having acquired 2degrees from Trilogy International in December 2021; this deal created a new company, Voyage Digital. (2020) domestic: fixed-line roughly 18 per 100 and mobile-cellular telephone subscribership 127 per 100 persons (2020) international: country code - 64; landing points for the Southern Cross NEXT, Aqualink, Nelson-Levin, SCCN and Hawaiki submarine cable system providing links to Australia, Fiji, American Samoa, Kiribati, Samo, Tokelau, US and around New Zealand; satellite earth stations - 8 (1 Inmarsat - Pacific Ocean, 7 other) (2019) note: the COVID-19 pandemic continues to have a significant impact on production and supply chains globally; since 2020, some aspects of the telecom sector have experienced a downturn, particularly in mobile device production; progress toward 5G implementation has resumed, as well as upgrades to infrastructure; consumer spending on telecom services has increased due to the surge in demand for capacity and bandwidth; the crucial nature of telecom services as a tool for work and school from home is still evident, and the spike in this area has seen growth opportunities for development of new tools and increased services
Broadcast media
state-owned Television New Zealand operates multiple TV networks and state-owned Radio New Zealand operates 3 radio networks and an external shortwave radio service to the South Pacific region; a small number of national commercial TV and radio stations and many regional commercial television and radio stations are available; cable and satellite TV systems are available, as are a range of streaming services (2019)
Internet country code
Internet users.
total: 4,677,556 (2020 est.) percent of population: 92% (2020 est.)
Broadband - fixed subscriptions
total: 1,764,984 (2020 est.) subscriptions per 100 inhabitants: 37 (2020 est.)
Transportation
National air transport system.
number of registered air carriers: 15 (2020) inventory of registered aircraft operated by air carriers: 199 annual passenger traffic on registered air carriers: 17,249,049 (2018) annual freight traffic on registered air carriers: 1,349,300,000 (2018) mt-km
Civil aircraft registration country code prefix
total: 123 (2021)
Airports - with paved runways
total: 39 over 3,047 m: 2 2,438 to 3,047 m: 1 1,524 to 2,437 m: 12 914 to 1,523 m: 23 under 914 m: 1 (2021)
Airports - with unpaved runways
total: 84 1,524 to 2,437 m: 3 914 to 1,523 m: 33 under 914 m: 48 (2021)
331 km condensate, 2,500 km gas, 172 km liquid petroleum gas, 288 km oil, 198 km refined products (2018)
total: 4,128 km (2018) narrow gauge: 4,128 km (2018) 1.067-m gauge (506 km electrified)
total: 94,000 km (2017) paved: 61,600 km (2017) (includes 199 km of expressways) unpaved: 32,400 km (2017)
Merchant marine
total: 115 by type: container ship 1, general cargo 12, oil tanker 4, other 98 (2021)
Ports and terminals
major seaport(s): Auckland, Lyttelton, Manukau Harbor, Marsden Point, Tauranga, Wellington
Military and Security
Military and security forces.
New Zealand Defense Force (NZDF): New Zealand Army, Royal New Zealand Navy, Royal New Zealand Air Force (2022)
Military expenditures
1.4% of GDP (2022 est.) 1.3% of GDP (2021) 1.5% of GDP (2020) 1.4% of GDP (2019) (approximately $3.1 billion) 1.2% of GDP (2018) (approximately $2.62 billion)
Military and security service personnel strengths
approximately 9,500 active-duty troops (4,700 Army; 2,300 Navy; 2,500 Air Force) (2022)
Military equipment inventories and acquisitions
the NZDF is equipped mostly with Western-supplied weapons and equipment with the US as the leading provider (2022)
Military service age and obligation
17 years of age for men and women for voluntary military service; soldiers cannot be deployed until the age of 18; no conscription (2022) note 1: New Zealand opened up all military occupations to women in 2000; in 2019, women accounted for about 18% of the uniformed full-time personnel note 2: as of 2022, the NZDF's program for recruiting foreign volunteers had been suspended
Military deployments
up to 220 Antarctica (summer season only) (2022)
Military - note
New Zealand is a member of the Five Powers Defense Arrangements (FPDA), a series of mutual assistance agreements reached in 1971 embracing Australia, Malaysia, New Zealand, Singapore, and the UK; the FPDA commits the members to consult with one another in the event or threat of an armed attack on any of the members and to mutually decide what measures should be taken, jointly or separately; there is no specific obligation to intervene militarily New Zealand has been part of the Australia, New Zealand, and US Security (ANZUS) Treaty since 1951; however, the US suspended its ANZUS security obligations to New Zealand in 1986 after New Zealand implemented a policy barring nuclear-armed and nuclear-powered warships from its ports; the US and New Zealand signed the Wellington Declaration in 2010, which reaffirmed close ties between the two countries, and in 2012 signed the Washington Declaration, which provided a framework for future security cooperation and defense dialogues; in 2016, a US naval ship conducted the first bilateral warship visit to New Zealand since the 1980s  New Zealand has Major Non-NATO Ally (MNNA) status with the US; MNNA is a designation under US law that provides foreign partners with certain benefits in the areas of defense trade and security cooperation; while MNNA status provides military and economic privileges, it does not entail any security commitments (2022)
Terrorist group(s)
Islamic State of Iraq and ash-Sham (ISIS) note: details about the history, aims, leadership, organization, areas of operation, tactics, targets, weapons, size, and sources of support of the group(s) appear(s) in Appendix-T
Transnational Issues
Disputes - international.
New Zealand-Antarctica : asserts a territorial claim in Antarctica (Ross Dependency)
Refugees and internally displaced persons
stateless persons: 5 (2022)
Illicit drugs
significant consumer of amphetamines
Contribute to Newsroom and support quality NZ journalism
Environment
Health & Science
Our final bookcase photo of the year crosses live to Peketa in Kaikoura, where good old Becky Manawatu - author of the biggest selling New Zealand of the year for the second consecutive year - has gone camping for the holidays with her fam. The books she's taken away are This Mournable Body by Tsitsi Dangarembga, Aljce by Alice Tawhai, Faking It by Kyle Mewburn, Beloved by Toni Morrison, and Owls Do Dry by Janet Frame.
Steve Braunias is the literary editor of Newsroom's books section ReadingRoom, a noted writer at the NZ Herald, and the author of 10 books. His most recent title was Cover Story: 100 beautiful, strange and frankly incredible NZ album covers (Oratia Media, 2021).
ReadingRoom
The best-selling books of 2021
This year's biggest-selling New Zealand books, as recorded by the Nielsen BookScan New Zealand bestseller list and described by Steve Braunias
1 Auē by Becky Manawatu (Makaro Press, $35)
Published in 2019, the biggest-selling New Zealand novel of 2020, and 2021, Au ē is a modern New Zealand classic, an event, something special. Her amazing essay published in ReadingRoom in November 2019 was crucial in igniting public interest in her book. It began, "My sister married a Mongrel Mob member more than 10 years ago. Rumour has it she wore a red and black dress. I didn't go because I wasn't invited. It's not that my sister and I don't love each other, it's just that we've long lived in separate worlds. She got it bad for a patched boy. I got it bad for a rugby boy. I spent many years watching my man play and I cheered for him in his kit, afterwards there were often sculling races and someone occasionally ruined the party by suggesting the girls get their tits out for the boys. I don't know what my sister's man might be doing for her to cheer him on, but I do know that the day he called me to tell me he enjoyed reading my novel Auē , he had just come in from fixing his fence. He was pleased with himself and he was keen to have a cold beer. I have heard some things about this man that've been difficult to comprehend but I was like, chur bro, hope to have one with you sometime...I thought of my sister and her life when I wrote the chapters in Auē about an unnamed but identifiable gang."
2 To Italy, With Love by Nicky Pellegrino (Hachette, $34.99)
The author took to Twitter the other day to post a photo of herself with her upcoming book, and wrote, "And just like that I got my first shiny copy of my new book on midlife/menopause. I wrote Don't Sweat It for all the hot, mood swingy, sleepless, brain fogged women out there. Coming your way in January." I wouldn't be at all surprised if it, too, storms the best-seller chart; her novel To Italy, With Lov e, has been number one for the past three months. She writes what a lot of people want to read.
3 Bug Week by Airini Beautrais (Victoria University Press, $30)
Few expected that a collection of short stories would win the 2021 Ockham award for fiction – I thought it would surely go to Pip Adam's Nothing To See , a work of original genius – but there was no doubting the skill and power of Bug Week . During an interview with the author at ReadingRoom this year, I asked Beautrais, "Where does Bug Week belong in regards to #metoo? Can it be read, in part, as a #metoo text – aware of sexual politics, the damage of patriarchy, etc?"
She replied, "That's an interesting question. Yes and no. A lot of it was written during the unfolding of #metoo. At the time I was also dealing with some personal trauma. Being an 'elderly millennial' I came of age in one of the troughs of feminism. It was very common for girls to say 'Oh, I'm not a feminist.' I think we were conditioned to make excuses for all kinds of shit behaviour. I remember being taught about STIs but not about intimate partner violence. I hadn't really thought about psychological abuse until a counsellor told me that was what I was describing to him. #Metoo felt like an indicator that things were on the turn and it was no longer mandatory to keep quiet all the time or to make excuses for harassment or abuse."
4 Cousins by Patricia Grace (Penguin Random House, $26)
First published in 1992, and made into a film this year, reigniting public interest in the Wellington writer's novel which tells the story of three female cousins over generations. "They got the essence of the book, the essence of the characters," the author told Noelle McCarthy during an interview at ReadingRoom this year. "And I think they did a wonderful job."
5 Tell Me Lies by JP Pomare (Hachette, $29.99)
I interviewed the author for ReadingRoom on the occasion of his father's horse competing in the Melbourne Cup. It wasn't a happy occasion.
6 The Last Guests by JP Pomare (Hachette, $34.99)
From a ReadingRoom review by Craig Ranapia of Pomare's latest thriller: "Cain and Lina Phillips narrate most of the novel. He's an ex-SAS soldier whose failed business isn't helping a rocky return to civilian life that includes increasingly pointed questions about his role in civilian deaths in Afghanistan. She's a paramedic whose own career is about to blow up after a call goes tragically bad. Both have secrets that come to light when they're not as good at scrubbing their internet histories as they think…. The Last Guests marks a welcome advance in the depth and complexity of the characters. Cain and Lina are intelligent, endearing if terribly flawed, people whose broken marriage isn't a plot device or a collection of psychopathological bric-a-brac. In any long relationship, sometimes you just end up in a world of hurt."
7 Quiet In Her Bones by Nalini Singh (Hachette, $34.99)
From a rave review at the New York Journal of Books : "Rai's mother has been missing since Ari was a teen. Meanwhile he's become a rich, world-famous author after writing a thriller. He's moved into a sleek apartment in Auckland. A car accident that hurts his head and breaks his foot sends him back to his father's home. He's still convalescing when Constable Neri comes to the door. Nina Rai's body has been found in her Jaguar, not far from their cul-de-sac. Nina wasn't in the driver's seat. Presumably her own murderer drove her off the road… Singh's brilliant book hooks us from the beginning and doesn't let go."
8 Remote Sympathy by Catherine Chidgey (Victoria University Press, $35)
A finalist at this year's Ockham award for fiction, Remote Sympathy is set in the Buchenwald death camp during WWII. From a ReadingRoom review by Stephanie Johnson: " Remote Sympathy is an admirable and almost majestic book. Themes are grand, characters full-blooded and genuine, humour sly and intelligent humanity unquestionable."
9 Inside the Black Horse by Ray Berard (David Bateman, $34.99)
In a marvellous piece of memoir writing published in ReadingRoom in April, the Qebec-born author wrote that not long after arriving in New Zealand, "The TAB made me the area manager in South Auckland, supervising 50 gambling outlets. Around then the writing reappeared. Stories about the people I worked with, the events I witnessed, and comparisons with the places I'd left behind. The writing grew into a daily habit. I did character studies of people losing money to gambling, the desperate, the victims, the witnesses, and my fellow staff, especially the Polynesian women. Something about their lives touched a nerve and I began to reflect on my own childhood. My book Inside the Black Horse is a compressed account of years of events I recorded in my diary, compressed into five days after a desperate act by a young man with no options left." It got turned into a TV drama in 2021, which reignited public interest in Berard's 2015 crime novel.
10 Loop Tracks by Sue Orr (Victoria University Press, $35)
From a rave review by Paddy Richardson of one of the year's best novels, and a strong contendor for the 2022 Ockham award for fiction: "Charlie is 16 and pregnant. It's 1978 and New Zealand is tentatively moving towards the recognition that abortion just may be a woman's right to choose. The Auckland Medical Aids Centre, the only clinic in New Zealand offering abortion, opened in 1974, but following the 1977 Contraception, Sterilisation and Abortion Act, it's been forced to close. But the Sisters Overseas Service helps girls to travel to Australia for abortions. Charlie's parents use their savings as well as borrowing a large sum of money to pay for a return flight to Sydney, and an abortion at a Sydney clinic. But the plane is delayed for hours. Charlie sits waiting with other girls also booked at the same clinic. She gets off the plane. Orr's portrayal of the motivation for Charlie's impulsive choice is both heart-breaking and totally convincing."
NON-FICTION
1 Aroha by Hinemoa Elder (Penguin Random House, $30)
From a review by Dr Lorna Dyall QSM, Ngāti Maniapoto and Ngāti Paoa, for the Mental Health Foundation: "Dr Hinemoa Elder is a child and adolescent psychiatrist. This book is written with aroha, and encompasses the many facets of her life and experiences as a Māori woman, mother, teacher, researcher and most importantly a member of the following tribes: Te Aupōuri, Ngāti Kurī, Te Rarawa and Ngāpuhi, which are centred in the Northern part of the North Island, or the tail of the fish caught by Māui.
"I found the 52 whakataukī or proverbs included in this small book joyful to read, as they encourage you to reflect on the wisdom of past elders, their observations of life, their spiritual connection to nature, the importance of our role as humans as being kaitiaki - being both leaders and care protectors for future generations and all species on Earth, the planet we all live on."
2 Lost and Found by Toni Street (Allen & Unwin, $36.99)
From a profile of the author at Woman's Day : " Lost and Found shed light on the star's battle with the autoimmune disease EGPA and her surrogacy journey with her best friend Sophie Braggins , who gave birth to Toni and Matt's son Lachie in 2018. She says, 'It's been amazing to know it's made a difference to other people. I receive messages every single day from people going through similar things, who say my book has helped them feel less isolated and alone."
3 Supergood by Chelsea Winter (Penguin Random House, $50)
Hot and cold food.
4 Salad by Margo Flanagan & Rosa Flanagan (Allen & Unwin, $45)
5 Steve Hansen: The Legacy by Gregor Paul (HarperCollins, $49.99)
"Hansen is pitched as 'a deeply considerate, empathetic and compassionate human being' which he was entirely capable of being. He could also be a bully - a fact noted by the author but largely dismissed, and more than once, as just one of those things": from less than a rave review at ReadingRoom by good old Scotty Stevenson.
6 Māori Made Easy by Scotty Morrison (Penguin Random House, $38)
Te reo made popular.
7 Bella by Annabel Langbein (Allen & Unwin, $49.99)
8 Vegful by Nadia Lim (Nude Food, $55)
9 A High Country Life by Philippa Cameron (Allen & Unwin, $45)
Food with a view.
10 The Abundant Garden by Niva Kay and Yotam Kay (Allen & Unwin, $45)
Start your day with a curation of our top stories in your inbox
Help us create a sustainable future for independent local journalism
As New Zealand moves from crisis to recovery mode the need to support local industry has been brought into sharp relief.
As our journalists work to ask the hard questions about our recovery, we also look to you, our readers for support. Reader donations are critical to what we do. If you can help us, please click the button to ensure we can continue to provide quality independent journalism you can trust.
JOIN THE CONVERSATION
Post comments with a Newsroom Pro subscription.
Subscribe now to start a free 14-day trial.
Most popular on newsroom

Letter to a sadist headmaster
An author writes to a teacher who took considerable pleasure in beating him
If Lachie didn't drown, how did he die?
WATCH: Did a little Southland boy really fall into a pond and drown? In this Newsroom Investigates exclusive, "drowning as a cause of death" is thrown into doubt.
Melanie Reid and Bonnie Sumner
Conservation's bridge too far
The threatened loss of road access to a former mine at the behest of the Conservation Department has Forest and Bird volunteers and heritage advocates up in arms.
Lois Williams
With thanks to our partners
Thank you for signing up to Newsroom's newsletter.
While you're here would you like to sign up to any of our other email newsletters?
Every morning, get a snapshot of Newsroom's top 10 stories delivered to your inbox.
Catch up on the week's top stories, written by our award winning authors.
Love sport? Keep up with the play with LockerRoom's weekly newsletter dedicated to shining a light on NZ women in sport, curated by Suzanne McFadden.
Award-winning author and writer Steve Braunias brings you the best literary coverage in NZ with reviews, essays, and yarns to entertain and inform you every Saturday.
A weekly digest of the latest news and insights on climate change and sustainability.

New Zealand Book Awards Trust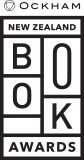 2022 Awards
Jann medlicott acorn prize for fiction.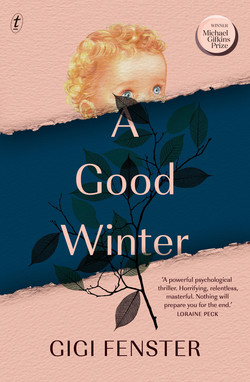 A Good Winter
Text Publishing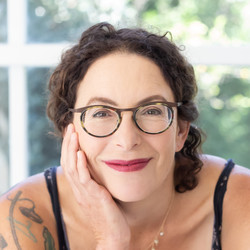 Gigi Fenster
Word by word, inch by inch, Gigi Fenster immerses us in the increasingly unsettling psyche of her narrator. Olga lends a hand with her friend's daughter, who has recently given birth, but the helpful old woman gradually takes on a more sinister role. It is an unnerving and absorbing reading experience as the darkness gradually closes in. Fenster creates an unforgettable voice, which at first seems so light and benign as — impeccably paced — the psychological tumult builds to a truly mesmerising crescendo.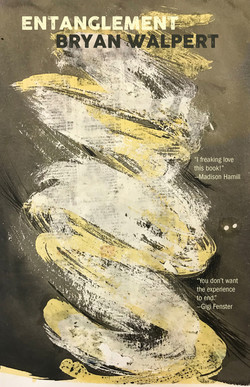 Entanglement
Mākaro Press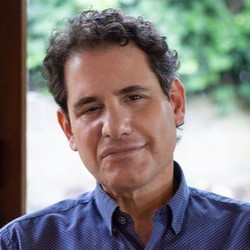 Bryan Walpert
Dazzlingly intelligent and ambitious in scope, Entanglement spans decades and continents, explores the essence of time and delves into topics as complex as quantum physics. But at the heart of Bryan Walpert's novel is the human psyche and all its intricacies. A writer plagued by two tragedies in his past reflects on where it all went wrong, and his desperation leads him back to Baltimore in 1977. A novel unafraid to ask difficult questions, and a novelist unwilling to patronise his readers.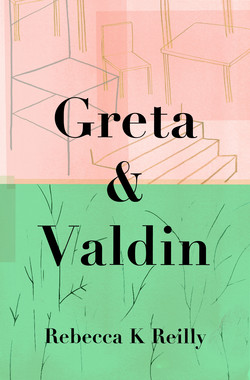 Greta & Valdin
Te Herenga Waka University Press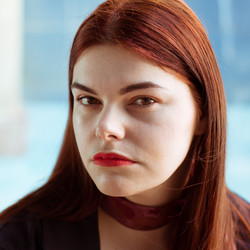 Rebecca K Reilly
From the very first page, this novel has readers laughing out loud at the daily trials of these two Māori-Russian-Catalonian siblings. The titular characters navigate Auckland while dealing with heartbreak, OCD, family secrets, the costs of living, Tinder, public transport and more, and they do it all with massive amounts of heart. Greta & Valdin is gloriously queer, hilarious and relatable. Rebecca K Reilly's debut novel is a modern classic.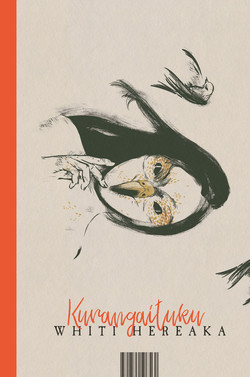 Kurangaituku
Huia Publishers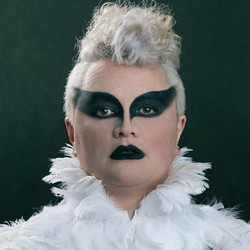 Whiti Hereaka
Ten years ago, Whiti Hereaka decided to begin the task of rescuing Kurangaituku, the birdwoman ogress from the Māori myth, Hatupatu and the Bird-Woman. In this extraordinary and richly imagined novel, Hereaka gives voice and form to Kurangaituku, allowing her to tell us not only her side of the story but also everything she knows about the newly made Māori world and after-life. Told in a way that embraces Māori oral traditions, Kurangaituku is poetic, intense, clever, and sexy as hell.
BOOKSELLERS AOTEAROA NEW ZEALAND AWARD FOR ILLUSTRATED NON-FICTION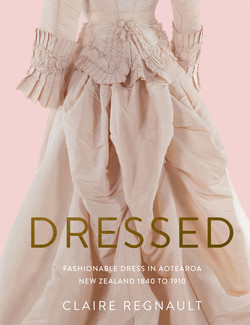 Dressed: Fashionable Dress in Aotearoa New Zealand 1840 to 1910
Te Papa Press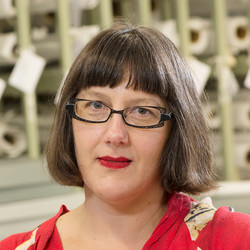 Claire Regnault
This beautiful and beguiling book will seduce a wide audience with its stunning images and informative text, focusing on our ancestors' lives through the lens of their clothing. Elegantly designed and sumptuously presented, it covers the diversity of sartorial experience in 19th Century Aotearoa as it addresses simple questions such as: Who made this garment? Who wore it, and when? A valuable addition to our nation's story, it will have wide cultural and educational reach, and is an outstanding example of illustrated non-fiction publishing.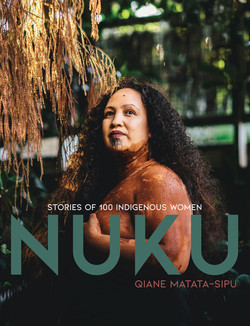 NUKU: Stories of 100 Indigenous Women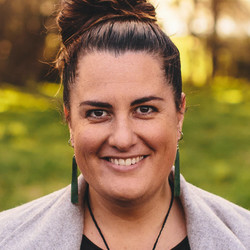 Qiane Matata-Sipu
The strikingly successful outcome of an ambitious project to showcase indigenous women going about their daily lives, doing both ordinary and extraordinary things. The 100 varied examples of talent and triumph are presented in a simple magazine-style format that is as accessible as it is effective. The author gracefully presents her subjects in their own words, stepping aside in the text but being wonderfully present through her tremendous portrait photography, which works seamlessly with the elegant, unpretentious typography in a beautifully cohesive package.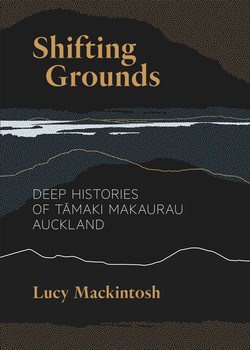 Shifting Grounds: Deep Histories of Tāmaki Makaurau Auckland
Bridget Williams Books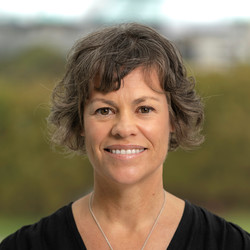 Lucy Mackintosh
A fresh and timely study that weaves multiple narratives across time and space into a highly readable story, revealing the deep histories and continuous remaking of selected landscapes across Tāmaki Makaurau. The clean presentation of both often startling historic images and contemporary photography, and the skilfully written text informed by serious scholarship, fill some of the gaps in the stories of Auckland. The inviting format and careful, uncluttered design will appeal to a wide audience. An impressive first book.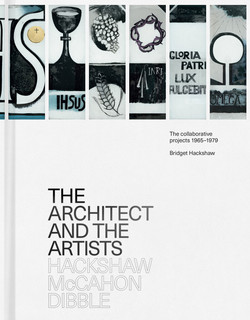 The Architect and the Artists: Hackshaw, McCahon, Dibble
Massey University Press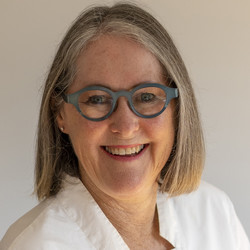 Bridget Hackshaw
A thorough and beautifully produced triangulation of creative practice that shows the value of collaboration in the arts, as evidenced in the collective projects of James Hackshaw, Colin McCahon and Paul Dibble. Archival material (including personal correspondence and sketches), informative and reflective text, and powerfully evocative photography are delivered cohesively through clean and lively design and typography. The author's clear labour of love is reinforced by excellent external contributions, making for an enlightening and brilliant whole. Another impressive and assured first book.
GENERAL NON-FICTION AWARD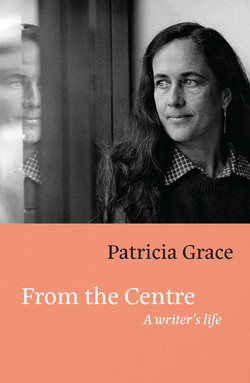 From the Centre: A Writer's Life
Penguin, Penguin Random House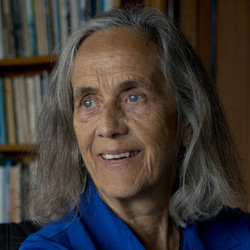 Patricia Grace
On one level this is a personal memoir of love and of family — Patricia Grace writes of her husband, her children and her extended family, of being schooled and of teaching — but her life is also played out in the context of social history, the time when many Māori began to move from rural to urban environments; Grace is always aware that she lives within a much larger community. Hers is a rare literary memoir, free of egotism.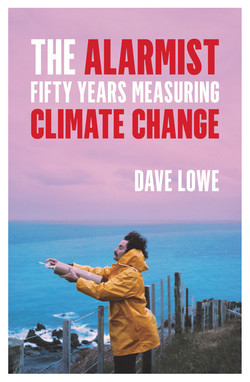 The Alarmist: Fifty Years Measuring Climate Change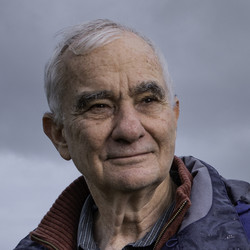 In this wide-ranging autobiography, Dave Lowe follows New Zealand's critical role in charting carbon emissions from the 1970s onwards. Writing of the methodical collection of critical data allows Lowe to convey major scientific concepts to the general reader in a very accessible way. The Alarmist has a rich texture of family and a clear awareness that members of the scientific community are not always in harmony. It is enlightening as well as very readable.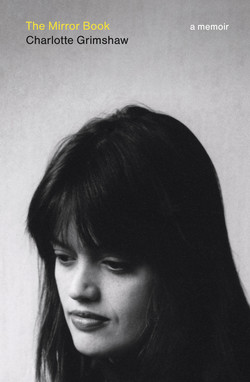 The Mirror Book
Vintage, Penguin Random House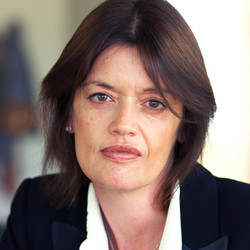 Charlotte Grimshaw
A writer of novels and short fiction turns to non-fiction with a memoir par excellence. In this book of trauma, recovery and self-discovery, the prose is exquisitely precise in its navigation of the complexity of the author's family dynamics and its interrogation of how it has shaped the construction of her identity and influenced her writing. The Mirror Book combines the personal and the literary with the sociological. It has been — and deserves to be — widely read.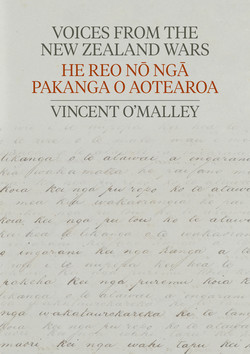 Voices from the New Zealand Wars | He Reo nō ngā Pakanga o Aotearoa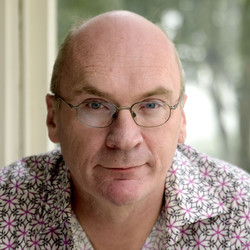 Vincent O'Malley
An admirable work of historical scholarship drawing on many sources, Māori and Pākehā. Vincent O'Malley's craft lies in unpacking those sources in an eloquent and incisive way, and he helps readers to think critically as he presents balanced arguments about contested battles and other conflicts. In the process, he weaves a coherent history of the New Zealand Wars. Essential reading for New Zealanders, with the bonus of excellent book production by the publishers.
MARY AND PETER BIGGS AWARD FOR POETRY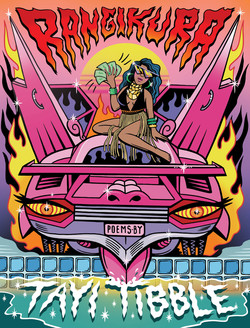 Tayi Tibble
In Rangikura , Tayi Tibble further enhances her deserved reputation as a poet who writes with vibrant energy and talent. She has vision, and here sets out to combine vernacular with refined poetics, giving a voice to urban Māori. The result is dense and rich with life and language. These poems pay tribute to Millennial culture and use the power of humour, sexuality and friendship to create a collection that encapsulates this generation of Aotearoa.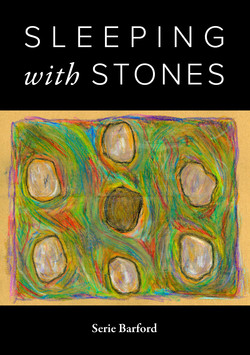 Sleeping with Stones
Anahera Press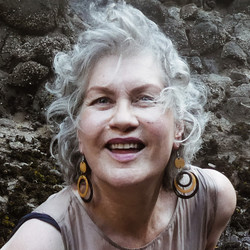 Serie Barford
Through a kind of verse novel, Serie Barford builds the story of a person, a loss and a life that continues on despite it all. Sleeping with Stones is a skillfully structured collection in which each poem accumulates and moves through time. Barford's gift is her ability to use simple eloquence to write about complex matters. This collection does what poetry should do: give words to the things for which there are no words.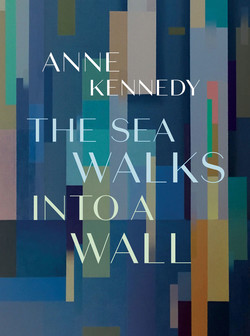 The Sea Walks into a Wall
Auckland University Press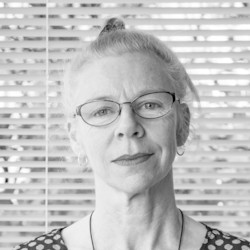 Anne Kennedy
An up-to-the-minute contemporary collection that tests the very limits of what poetry can do. With her playful intellect and supreme confidence, Anne Kennedy creates poems that are consistently engaged with issues of the anthropocene, beneath which a constant, powerful tide flows and pulls. Worldly, and deeply in the world, The Sea Walks into a Wall bears witness to the grit and gravity of contemporary life.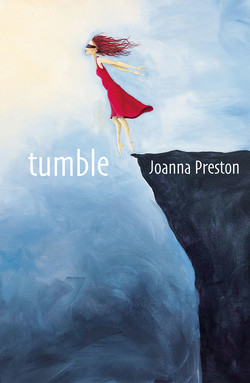 Otago University Press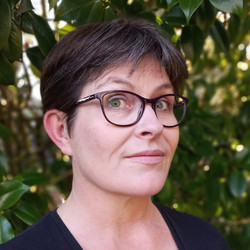 Joanna Preston
Each poem in Tumble is a glimpse into a different world, and no two poems inhabit the same reality. Drawing from lines of art, history, contemporary journalism and fellow poets, the collection confidently shifts perspectives and registers, points of view and tone, while being held together by Joanna Preston's light touch. Her pristine imagery and fine ear for rhythm and beat means every poem — and the book itself — is a celebration of poetry.
Enter the characters you see below
Sorry, we just need to make sure you're not a robot. For best results, please make sure your browser is accepting cookies.
Type the characters you see in this image:
2021 research: National Reading Survey
Download the report: Read NZ Te Pou Muramura 2021 National Reading Survey
Conducted by Horizon Research Limited in late 2021, this survey is the first of its kind since 2018.
Since then, the number of adults who read or started to read at least one book in the past 12 months dropped slightly, from 86% to 85%. Meanwhile, 94% of 10–17-year-olds read at least one book, down from 97% in 2018. The numbers of New Zealand women reading have remained the same since 2018 but men's reading rates continued to drop, with 79% picking up a book in the past year, compared to 81% in 2018 and 84% in 2017.
While maintaining the questions asked in previous surveys, this year's research had a wider scope, asking questions about languages read, how recent Covid-19 lockdowns and the ongoing pandemic have affected reading habits, and its importance to personal wellbeing.
This research into the reading habits of New Zealanders surveyed in October 2021 confirms that we remain a nation of readers, and one that loves to read to our children.
The survey found that 82% of parents of young children read with them at least once a week and usually at bedtime. Around a third reported their children under 10 years of age had a particular book they liked to be read repeatedly, while 55% said they wished they had more time to read to their kids.
42% of respondents who had read none or just a few books in the past year said their barrier to reading was lack of time, mostly due to work and whānau responsibilities, with 9% indicating that they found other media, such as television and podcasts more enjoyable.
However, respondents who did pick up a book said that reading brought pleasure and enjoyment and helped them to relax after a busy day.
We also continue to enjoy our own stories. 44% of all adult respondents said they had read or started to read at least one book by a New Zealand author or poet in the past year. Readers of local poetry were nearly twice as likely to be male than female, but the incidence of poetry reading declined with age.
Public libraries remain the most popular place to find any type of book, closely followed by bookshops and second-hand bookshops. It's wonderful that Kiwis love to read and especially with our tamariki. But it's concerning to see that men's reading rates have dropped again since our 2018 survey.
We note that a lack of time remains a major barrier to reading for pleasure, especially for those aged 25 to 50. Many parents know the benefits of reading with their children, but there are 8% who don't make time to do so.
This research is the latest snapshot of the reading landscape in Aotearoa New Zealand. We will continue to work to ensure we all keep reading because we believe it makes life better. We thank the Stout Trust and Creative NZ for supporting this research project.
Ngā mihi, Juliet Blyth CEO
Read the full 2021 report
2019 research: Reading in a Digital Age
Download the report: Reading in a Digital Age This research set out to better understand New Zealanders' online reading behaviour. Unlike previous research, this report used a version of an 'experiential sampling' design, asking about what people were reading at various points across the day and week.
This kind of approach is a more reliable guide to what people are doing than based simply on asking them to recall what they have done. As a result, this research presents a unique insight into when, how and what we are reading. We read in different ways: we can quickly scan material and we can immerse ourselves in longer texts. Both ways of reading are useful, but there is a strong argument that many of the benefits of reading are closely linked to a deeper engagement that occurs with longer texts.
The participants in this study report reading more online sources than print, regardless of their age or gender.
However, while online reading is displacing traditional reading, it is not replacing it. Both formats continue to be read by the majority of readers every week.
The growth of online sources may be helping to grow reading. One in three participants in this study believe they are reading more now than ever before, because of the availability of online content and the ease and enjoyment gained from switching between materials. Others also reported finding online reading pleasurable.
Download Reading in a Digital Age for the detailed findings.
This study was prepared for Read NZ Te Pou Muramura by Research First .
2018 research: Book Reading in New Zealand
Download the report: 2018 Book Reading in NZ
This research into the reading habits of New Zealanders follows a similar report we commissioned last year and confirms again that not only are we a nation that loves to read, but also one that loves to read our own stories.
However, 442,600 Kiwis didn't read a book in the past year. We also found that fewer men are reading books.
The 2018 study reports that 86% of New Zealand adults had read or started to read at least one book in the past year, down from 88% last year.
Looking closer at this figure shows the percentage of female respondents reading has remained essentially the same, but there was a decline in the percentage of male respondents reading.
This year we asked more questions, specifically about how New Zealanders are using their leisure time, to see how reading fits in to our lives. We also wanted to know about the other languages we read.
As in 2017, the majority of us read for relaxation and enjoyment, and our favourite fiction genres are crime, thriller and adventure stories.
It is wonderful that New Zealanders love to read and to see that books remain an important touchstone in our society. But it's worrying to see how many of us didn't pick up a book in the past year.
The increasing demands of society and work mean more than ever New Zealanders need to understand and apply information across a range of sources in order to function effectively at work and everyday life. Reading is the foundation for all types of literacy.
The Book Council's vision is to grow a nation of readers. We take these findings seriously and will use them to inform a number of our programmes and projects. This research forms the foundation of our knowledge about our reading in New Zealand.
We will continue to work to ensure New Zealanders keep reading, with a particular focus on our boys.
The Book Reading in New Zealand survey was conducted by Horizon Research for the New Zealand Book Council and the final report includes data supplied by Public Libraries of New Zealand, National Library of New Zealand, and Nielsen BookScan.
- Jo Cribb, August 2018
Read the full 2018 report Horizon Book Reading Tables Appendix 2018
2017 survey on book reading in New Zealand
This report confirmed not only are we a nation that loves to read – we devour an average of 20.6 books a year – but also a nation that loves to read our own stories. Almost 50% of Kiwi adult survey respondents read at least one book by a New Zealand author in the past 12 months. The majority of us read for relaxation and enjoyment, and our favourite fiction genres are crime, thriller and adventure stories.
But not all the findings were positive. The survey also reveals that 394,000 Kiwi adults did not read (or even start to read) a book in the last 12 months. 31% say that they don't have time to read, 24% say that they don't enjoy reading, and 16% say they feel it is easier to watch movies based on a book.
The Book Reading in New Zealand survey was conducted by Horizon Research for the New Zealand Book Council and the final report includes data supplied by Public Libraries of New Zealand, National Library of New Zealand, and Nielsen BookScan. The Book Council will use the insights from this research to enhance its existing strategies for increasing the number of lifelong readers for pleasure, and for encouraging greater consumption of New Zealand fiction. It will also share the findings with the wider industry, including publishers, booksellers and media.
Read the full report
Horizon book reading in new zealand - tables appendix.pdf, 2016 research: new zealand reader attitudes and behaviours.
In 2016, the Book Council completed phase one of our research into the attitudes and behaviours of New Zealand readers.
We ran a number of focus groups up and down the country to try to find out exactly what New Zealanders felt about books and reading. We published the report which revealed our findings. Some of the issues uncovered by our researchers included:
why sales of local fiction trail far behind local non-fiction
which genres Kiwis read most
where we get our book recommendations
whether the e-book is actually a threat to the printed book
The report attracted a lot of attention and generated a huge amount of discussion about books and reading which we were delighted about. Some of the more interesting discussions were:
Jeremy Elwood & Michele A'Court: What's all the fuss about Kiwi books?
Radio New Zealand Standing Room Only feature with Tina Clough, Patricia McCormack, and Hamish Wright.
Rachel O'Neill's feature on the Booksellers NZ website.
The Book Council is using these insights from this research to enhance our existing strategies for increasing the number of lifelong readers for pleasure, and for encouraging greater consumption of New Zealand books. We are also sharing the findings with the wider industry, including publishers, booksellers and media.
Extracts from the report
"Younger readers bought a surprisingly large number of books; the owning of a physical object was attractive to them. They shopped at second-hand shops and online, via Book Depository, Fishpond and Trade Me, looking for bargains."
"The Christchurch librarian said there had been a marked increase in fiction borrowing after the quakes – 'people wanted escapism more than ever'".
"None of the younger readers liked e-readers – all preferred physical books. The main reason was, 'we have so much screen time with other things, it's nice to have a break'".
"[If] people do not, deep down, believe New Zealand fiction is enjoyable, then we may have a key part of our explanation as to why consumption of New Zealand fiction is comparatively low."
Background to the report
The report, based on interviews with focus groups around the country, is authored by Paula Morris and Catherine Robertson .
Australia edition
International edition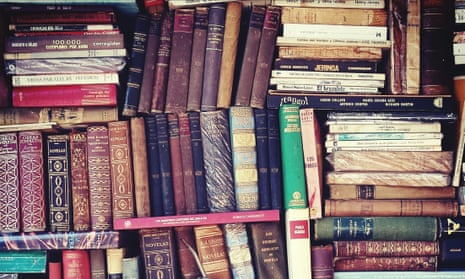 'I literally weep': anguish as New Zealand's National Library culls 600,000 books
Academics, historians, researchers and scholars feel a literary crime is taking place during the distraction of the global pandemic
S heltered in the bunkers beneath the National Library in New Zealand's capital rests a treasure trove of books, including nearly 2,200 first editions that have been carefully looked after for decades. But not for much longer.
The "overseas collection" – which includes a first edition of Richard Neville's Play Power , a 1912 edition of Jane Austen's Sense and Sensibility and multiple first editions of Graham Greene novels – is now headed out the door.
In total, the National Library in Wellington plans to get rid of more than 600,000 "foreign books" from their collection, saying they need to make space for more works on New Zealand, of which there are an additional 80,000 to 90,000 to store each year.
In a promotional video by public relations agency Double Denim (whose bill was paid by the Department of Internal Affairs) national librarian Bill Macnaught said the overseas collection would now "spark joy" in other places.
"No other library outside of New Zealand is going to collect all the stories of New Zealand, that's our job at the National Library, we're going to make more room for the New Zealand, Māori and Pacific collection," Macnaught said, defending the cull.
Some 625,000 books are now in the process of being "rehomed", as the library puts it, but the mass cull has caused despair among the country's academics, historians, researchers and scholars, who say a literary crime is taking place in a year when many New Zealanders are distracted by the global pandemic.
"I weep, I literally weep, when I look at the lists of books that are going and I know are not available anywhere else," says Michael Pringle, an independent scholar.
Hundreds of thousands of valuable and important books on religion, race, health, feminism and psychology will be removed in the cull, including works that are now out of print, and in some cases unable to be found anywhere else in the world, scholars say.
The library says it plans to offer the books to local libraries, and then to prison libraries and charity book sales.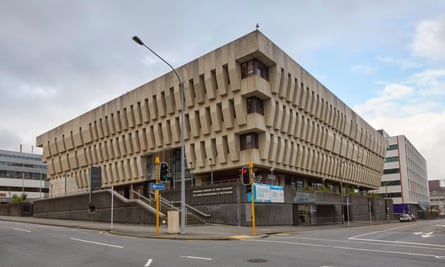 Director of content Rachel Esson told the Whanganui Chronicle the library's own librarians would review the titles before they were scrapped, but scholars say subject specialists need to be brought in as matter of urgency, before any more are lost.
"The cost of maintaining these older overseas titles is massive," Eason said. "Our job as the National Library of New Zealand is to maintain books from our own country."
Scholars say once taken from the care of the national collection, the books are in effect lost, and many of them could end up destroyed.
The collections of the National Library are so valuable, anything to be removed has to be signed off by a government minister.
"This dangerous, wholesale destruction must stop," says Pringle. "We all agree you could maybe take out 20% of the collection, but it needs to be a slower and more deliberate process, with subject experts consulting throughout".
Some treasures have already been saved. While trawling the cull lists, writer Chris Bourke found a first-edition copy of Jack Kerouac's On the Road, which sells for upwards of NZ$1,000. That copy has now been rescued by a North Island library, while the entire Holocaust collection has been claimed by New Zealand's Holocaust centre, after it was alerted to the situation by Victoria university historian Dolores Janiewski.
"Some of the books are very valuable so I have been extremely disturbed by this plan, and distressed," says Janiewski, who, like other scholars, donates her time to trawling the lists, looking for books to save.
"I am very concerned at where the books will end up. Who they are letting take the books away is unclear, as is whether they will ever be accessible again."
The Guardian requested an interview with the national librarian of the National Library, Bill Macnaught and internal affairs minister, Tracey Martin.
According to a sample of 250,000 books from the overseas collection run through Internet Archive , just 25% had been digitised.
Although culling in libraries is common practice, it is the scale of this cull that is alarming book-lovers in New Zealand, with opponents of the move including some of New Zealand's literary heavyweights, such as the former poet laureate Vincent O'Sullivan, and writer and former librarian Dame Fiona Kidman, who describes the cull as "cultural vandalism" .
"If you only have New Zealand books, it makes for a very narrow literature. Any great literature is founded on the literature of the past," she told the Dominion Post.
Janiewski says books written by New Zealanders but published overseas are also heading for the slush pile, as are the back stories of New Zealand's vast immigrant and diaspora population. Herself a migrant, Janiewski describes the country as a nation of immigrants: "We have never lived in isolation."
"I am appalled by what seems to be a very narrow definition of New Zealand and what makes up our history and stories," she says. "In some regards books are now being seen as out of date, old-fashioned and not useful any more. But paper lasts, if it is taken care of, for a long time. Electronic knowledge is not necessarily kept or retained or preserved."
Richard Ovenden is the 25th librarian of the Bodleian library in Oxford, and has recently written a history of book destruction, titled Burning the Books.
Ovenden writes that in the modern world, it is not so much flames that threaten the survival of books, but a "creeping decline, through the underfunding, low prioritisation and general disregard for the institutions that preserve and share knowledge".
For writer Chris Bourke, like many who use and love the library, the loss of so many books is heartbreaking.
"The National Library should be the Fort Knox of our intellectual treasure, the idea of just removing the whole lot, holus-bolus, goes against every kind of instinct for what the library's purpose is," he says.
"We are an island, but to act like that on a research level is very damaging, and evident of nationalism in an unhealthy way. We will regret this for generations – you can't go back once it's done."
Most viewed
The New Zealand Book 2021-22 (AUD)
Amvik eBook Solutions
Read and Download eBook Online Now
Auditing, Assurance and Ethics Handbook 2021 New Zealand
Download or read book Auditing, Assurance and Ethics Handbook 2021 New Zealand written by Robyn Moroney and published by . This book was released on 2021-02 with total page pages. Available in PDF, EPUB and Kindle. Book excerpt: The Auditing, Assurance and Ethics Handbook 2021 from Chartered Accountants Australia and New Zealand (Chartered Accountants ANZ) is designed to meet the demands of the ever-changing business environment. Developed for Chartered Accountants, accountancy students and other professionals working in Australia, the Handbook is a comprehensive guide to the ethical, auditing and assurance standards and associated materials. A companion to the Handbook is Chartered Accountants ANZ's Financial Reporting Handbook 2021, which contains the Australian and New Zealand Accounting Standards for for-profit entities. Together, these are part of the suite of products and services available to Chartered Accountants ANZ members and the student and business community.
Auditing, Assurance and Ethics Handbook 2021 New Zealand Related Books
DOWNLOAD EBOOK
Auditing, Assurance and Ethics Handbook 2021 Australia
Financial Reporting Handbook 2021 New Zealand
FINANCIAL REPORTING HANDBOOK 2021 AUSTRALIA.
Sustainable Finance, Digitalization and the Role of Technology