Create account
— View All Workshops
— Fiction
— Nonfiction
— Poetry
— Lit Agent Seminar Series
— Screenwriting
— On-Demand Video Courses
— One-On-One Mentorships
— Starting Soon
— Paris 2023: Apply Now!
— Iceland 2023: Apply Now!
— Mackinac Island 2023 : Apply Now!
— ----------------
— Vermont 2023 : Joint List!
— Hawaii 2024 : Join List!
— Dublin 2024 : Join List!
— Life Letters Retreat 2024: Join List!
— View Latest Posts
— Student Publication News
— Writing Tips
— MFA Application Prep
— Who's accepting submissions?
— Writing Contests
— Mission
— Our Instructors
— Testimonials
— FAQ
— Contact
Shopping Cart
by Writing Workshops Staff
#Fiction MFA
#MFA Application Prep
#MFA in Creative Writing Application Preparation
#MFA Personal Essay
#MFA Statement of Plans
#MFA Statement of Purpose
Tips For Your 2023 MFA Application
First, let us encourage you. Applying to MFA programs isn't fun, though it often feels like the right next step. We know. We've been in your shoes. An MFA gives you time to develop and an audience of attentive first-readers for a period of time. And that is valuable and wonderful and the very reason you should apply.
But people can't tell you what they're looking for before they read it, so spend the most time with your sample and send in work you're proud of. It will show.
It sounds obvious, but your writing sample is the key .
You need references and a statement of purpose and all the other stuff, but only the sample matters.
So, rely on your voice and style in the writing. The only thing we have as writers is our point of view and our voice, and that is what makes us unique. Don't prune the elements of your writing that make it distinctly yours . Don't write toward a workshop aesthetic or what you think people want to read. Take risks. Prize the sentence and the story. And be you . The best MFA programs are looking for a spark in your work that will make them excited to add you to a chorus of distinct writers who will most benefit from time and attention.
As you're getting your work into shape, let people who understand what you're trying to do encourage you. Support is invaluable. Hopefully you have a few first readers who can help you strengthen your sample before you send in your application. If you don't already have a community, find and take a workshop in your town. You can also find a bunch of online classes where you can be part of a cohort and receive valuable feedback.
Below are a few quick links we think you might like :
IWW graduate Carmen Maria Machado's story "The Husband Stitch" in Granta. Treat yourself to a great piece of fiction.
10 Statement Of Purpose Examples
Where Great Writers are Made and a List from The Atlantic.
Advice on the Statement of Purpose
MFA Programs Database
5 Uncommon Tips on Your MFA Creative Writing Application
This lecture by Kurt Vonnegut on the shapes of stories demonstrates that everything has already been done except through your particular point of view. So work on being more you in your work.
Okay, we'll be cheering you on! If you'd like a second set of eyes on your MFA Application feel free to contact us here or click on the button below. We'd be happy to help.
And, if you're looking for a class in fiction , poetry , nonfiction , or screenwriting , we've got you covered.
Related Blog Posts
Emme Lund on MFAs, making decisions and listening to the story that wants to be told
3 months ago
What You Can Learn From Writing Multiple Genres By Lizzie Lawson
18 Children's Book Publishers Accepting Submissions
Workshop Alum Diane Gottlieb Published in River Teeth
How to get published.
52 Writing Contests You Can Submit to Now (January - February 2023)
2 months ago
49 Writing Contests You Can Submit to Now (December - January 2023)
5 Uncommon Tips on Your MFA Creative Writing Application
A couple of years ago, I made the decision to apply to MFA programs in creative writing. Compared to medical school or law school, the application process for an MFA can sometimes feel like a crapshoot, with the odds of getting into a fully-funded program hovering somewhere below four or five percent (and some programs like Iowa, Michigan, Michener—gulp—even less!). Still, it seems that every year, a few applicants manage to get admitted to a handful of programs, which brings up the question of whether the process is as random as one might initially think.
As a caveat, I've never served as a reader for any programs' admissions committee (for a genuine insider look, follow Elizabeth McCracken's twitter and listen to everything she says!), but I happen to have been lucky enough to get accepted to several fully funded schools on my first try. Whenever someone asks me for advice, I get a little queasy, because I barely knew what I was doing back then. However, I'd like to think that I've had some time to reflect on the process and have spoken to many people, including students who've been accepted and faculty members. I've since graduated from my MFA and hold (at the time of writing) a Zell postgraduate fellowship in fiction at the University of Michigan.
I'll skip the general consensus—polish the writing sample, apply to more than one school, get feedback on your materials, etc. Instead, I'll offer some less common ones that I thought worked for me. I hope they help with your application, and I'm certainly indebted to many writers who came before me and similarly shed light on their own experiences.
Presenting yourself . Most of us writers tend to dislike being pigeonholed, or to accept the idea that there are certain themes or styles we keep reverting to again and again.  I definitely struggled with this (and continue to) but for the application process, presenting ourselves in a way that is unified and meaningful can sometimes spell the difference between sticking out in the pile or not. I write a lot about the Philippines, where I grew up, and this location not only influences the setting of my stories, but also informs my thematic sensibility as well as my identity. My personal statement talked about my background growing up in a predominantly Christian and Chinese-Filipino family, the conflicts at the dinner table as a result of our ethnic and religious upbringing, and how these issues are explored in my work. My fiction samples were chosen with this in mind (of course, they also happened to be my best work at the time), and I imagine my recommendation letters further attested to my experience as an immigrant. As a result, I believe I demonstrated myself as someone who deeply cares about what I write and has something important to say about the world around me. A place or region might not be the element that binds your application materials together. It might be a style, philosophy, or occupation—but whatever it is, it should resonate meaningfully in all aspects of your work (you can even ask your recommenders to talk about it). If readers can come away with the feeling that they know you and what motivates you to write, then you only need to show that you also can write.
Range and length of sample . This might sound like a contradiction to the above, but it really isn't. Rather, this is the part where you get a chance to display your skill and flexibility as a writer. For my sample, I chose three stories with varying styles: fabulist, comedic, and straight realist. They also differed in their lengths: short, medium, and long. What kept them all together was the setting of the Philippines, which again referred back to my personal statement and kept them from feeling haphazardly chosen. You might wonder if this is a good idea, since schools often just ask for 25 to 30 pages of creative sample, and might even say something to the effect that they're looking for "a demonstration of sustained, quality work." I debated with myself on the correct approach, and you might not agree with my conclusions: If programs clearly ask for just a single story, and if they feel more traditional in their aesthetics, then perhaps sending a longer story is better. However, the risk of sending one story is the risk of increasing subjectivity, and has to do more with the practical reality of the selection process than anything else. We all know that readers have different tastes, and if for some reason they don't connect with the first few pages of your work, they most likely won't read on. If you present them with a shorter work first, they might be willing to read the beginning of the second story, and if they still don't like that, then the third. If each story is different stylistically, you're increasing the chances that one of these would be appealing to the readers, and they might reconsider the stories that they passed on the first read.
Potential . I've heard anecdotes of applicants being turned down because the admission committee thought they were "overqualified" to be studying in an MFA program. This probably doesn't apply to most of us, but the principle remains: administrators are looking for people they believe can get something out of the two-to-three-year experience. In other words, they're looking for writers' potential as much as writers' ability. I can certainly speak to this. When I applied, I'd barely taken any creative writing workshops. I'd just started writing literary fiction and I was unpublished. I took screenwriting as an undergrad (a related field, I know) but I still emphasized the things I anticipated learning from an MFA, including the benefit of being in a community. I did not downplay my background in screenwriting (and as it happened, also journalism), but I was able to articulate how each tradition influenced me as a writer. You might be someone who's majored in creative writing as an undergrad and knew for a long time that you want to write literary fiction. That's okay (in fact I think that's great!). But you still have to find a way to communicate your limitations while playing to your strengths. To a large extent, it seems to me more of an attitude check: nobody wants to be with the writer who feels privileged and entitled to a seat at the MFA table.
Preparedness . Sometimes, perhaps because I got in on my first try, I wonder if my acceptance was a fluke, and if I was really ready for the MFA experience. Of course, I've heard many people who felt similarly, some who even have a lot of creative writing background under their belt. The impostor syndrome aside, I do think that it's good to gain as much exposure to the literary world as possible before applying to an MFA program. This not only gives you a better sense of why you write and what you write (going back to my first point), but moreover it increases the likelihood that once you are accepted, you'll know how to make the most out of your time and the resources being offered. I had a wonderful experience at the University of Michigan—indeed, I've never read or written more in my life than I did at that point, and I could not have asked for a better set of cohort or mentors. I have grown exponentially as a writer. Rightly or wrongly, though, I did consciously set myself apart as someone who was a beginner, who had the most to learn about writing literary fiction. This attitude has enabled me to develop in leaps and bounds. At the same time, I could see how—had I been further along in my progress—I could've used the MFA in a different way: writing that novel I've always wanted, giving more thought to the direction of my career, the business side of the industry, finding an agent, etc. I think there's something valiant and admirable about finding yourself as a result of experimenting during the MFA years, but it might also be worth considering and being aware of the different trajectories in entering a program. As a suggestion for preparing yourself pre-MFA-application, I highly suggest going to a conference (the Napa Writers' Conference, Wesleyan Writers Conference, and the Key West Literary Seminar being some of the more well-known ones I've personally attended and recommend).
On success . My final note on the application process is less of a tip and more of a reminder. When the time comes around to February or March, and should you find yourself not getting into the programs of your choice, recuperate from the rejections and take them in stride. View the result both as a sobering reminder of the odds stacked up against anyone applying for an MFA, and also as an opportunity to become better prepared, so that if you do get in later, you will be in an improved position. Similarly, should you be fortunate enough to get into your top programs, view the achievement as the means to an end, and not the end in itself. If a study were to be conducted on MFA admittances, I'm almost sure that the findings would show that acceptances to programs are in no way predictive of future success in publishing. Only diligence and perseverance are positive indicators of writerly success, and in this sense, we all can take comfort in the fact that all of us have a fair shot if we're in it for the long haul.
Image: The Hopwood Room, where some workshops are held at the Helen Zell Writers' Program, University of Michigan.
Related Posts
You are what you eat., 1 thought on "5 uncommon tips on your mfa creative writing application".
I thoroughly enjoyed reading this post. It's exactly what I dd in my sample. Anyone who wants to see real successful samples of statements of purpose should read this post: 10 Statement Of Purpose Examples: How To Wow The Admission Committees Of Fully-Funded MFA Programs (Guide + Samples +Tips) https://www.creativewritingnews.com/statement-of-purpose-examples-2/
Leave a Comment Cancel Reply
Your email address will not be published. Required fields are marked *
Save my name, email, and website in this browser for the next time I comment.
Notify me of follow-up comments by email.
Notify me of new posts by email.
This site uses Akismet to reduce spam. Learn how your comment data is processed .
Extended University
UTEP Connect
You love writing fiction or poetry and want to earn an advanced degree, but how do you put together a successful application to a Master of Fine Arts in Creative Writing program? We chatted with Sylvia Aguilar-Zéleny, MH, MFA, Director for UTEP's Online MFA, and she helped us answer six (6) of the most frequently asked questions about getting successfully accepted into a competitive master's in creative writing. Read on to learn more about creating a strong statement of purpose and a writing sample that demonstrates literary quality.
What is a statement of purpose for an mfa in creative writing.
The statement of purpose introduces you to the admissions committee. This is your opportunity to let them know who you are, your interests and background, and why you are pursuing an MFA.
Specifically, be sure to address why you want to be considered for that particular MFA program. Highlight what you will contribute.
The statement of purpose is not a resume or bio, but rather the qualifications you bring to the program as well as the reasons why you want to earn your degree from this program.
Sylvia Aguilar-Zéleny, MH, MFA, Associate Professor of Instruction and Director of The University of Texas at El Paso's fully online Master of Fine Arts in Creative Writing recommends doing your homework and learning about the faculty. If there is a specific faculty member that you are looking forward to working with, highlight why you are interested in working with them.                                                  
What determines literary quality in the writing sample?
A piece with literary quality inspires the reader to keep reading. That may be through captivating storytelling. Or words that paint intriguing images. Or perhaps an engaging plot where the reader must find out how the story ends.
In short, the words are chosen carefully, capturing attention from the very first sentence.
Since you're applying to a master's program in creative writing, you already know that you can benefit from additional education, mentoring, and practice. Your writing sample should demonstrate knowledge of the craft and will provide clues to your potential as a poet or fiction or nonfiction writer.
Resist the temptation to submit a writing sample that crosses several genres. Instead, focus on the one genre in which you feel most comfortable writing and create a strong piece that stands on its own merits. A strong MFA program will give you the opportunity to explore a variety of genres and writing styles under the guidance of experienced writers.
What genre is best for the MFA application writing sample?
Research the application requirements for each MFA in Creative Writing program before submitting your writing sample. Make sure that you are delivering a piece that aligns with that specific program's stated goals.
For example, UTEP's online MFA in Creative Writing is looking for fiction, nonfiction, or poetry that brings attention to social issues and the human condition. They do not work with genre-literature such as fantasy, vampires, and sci-fi unless it's used to address social, political, or cultural issues.
If you cannot find detailed guidelines on the program website, reach out to the program contact. The more information you have as you put your application together, the better you can position yourself for consideration.
What considerations affect the committee's decision?
Master of Fine Arts in Creative Writing programs accept a limited number of applicants. With multiple applicants for each spot, selection committees can afford to be choosy.
Formatting doesn't necessarily matter, but whatever you submit should be well-edited and proofread. Don't submit something that is clearly still undergoing revisions.
Make sure that your statement of purpose and writing sample speak to something that aligns with what the program offers. If you are applying to more than one program, it may be tempting to use the same writing sample and statement of purpose. This can severely impact your chance for being selected. In fact, your application will be more competitive if it is tailored to specific program requirements.
For letters of recommendation, ask people who know your writing, capabilities, and sense of responsibility. This may include your colleagues, former professors, and supervisors. Recommendation letters and other credentials may be used to determine whether the candidate will be able to find a balance between work, life, and the online program.
How can you increase the likelihood your application will be accepted?
UTEP's Director for the Online MFA, Professor Aguilar-Zéleny, offers these top suggestions for MFA in Creative Writing candidates:
Start your application early.
Ask questions.
Read the curriculum.
Read the faculty bios and look for a mentor.
If your application is not accepted, reach out and ask for feedback.
"A student who is willing to improve–that is the type of student I want in our program," says Professor Aguilar-Zéleny. She goes on to recommend her favorite revising tool: "Share and read the statement of purpose and the writing sample out loud."
What should you consider when choosing an MFA in Creative Writing program?
UTEP's fully online Master of Fine Arts in Creative Writing lets you earn your graduate degree from anywhere in the world. The curriculum has a strong emphasis on workshops, but there's no residency requirement, so you can earn your master's in creative writing from Texas without ever leaving home. And UTEP's program is the only bilingual MFA in Creative Writing in the U.S. Classes and discussions are held in English, but creative assignments may be submitted in Spanish, allowing you to write in your native language or expand your ability.
Students come from a variety of fields, but they all share a common passion – an interest in improving their writing ability. Whether you are interested in establishing yourself as a writer or advancing your teaching career, UTEP's online creative writing program lets you gain essential credentials without uprooting your life.
What's Next
We invite you to explore our online program and see what it will take to make that next step into your profession. If you are interested in learning more, reach out and an enrollment counselor will contact you directly.
GET STARTED
Connect With Us
The University of Texas at El Paso Extended University UTEP Connect Online Programs 500 W University Ave. El Paso, Texas 79968
E: [email protected] P: 1-800-684-UTEP
K-State English
Inspiring readers since 1863.
Some Advice on Applying to MFA Programs
First, let's dispel some of the myths.
If you say "Candyman" five times in front of a mirror, you will not get into Iowa.
No matter what you read on Twitter or The GradCafe, almost no one — no one! — with actual affiliations to creative writing programs believes you attend an MFA program to "get an agent."
Even getting into an MFA program might not make you particularly happy or productive: grad school is hard, sometimes disorienting, sometimes despairing. It's sometimes great, sure, sometimes.
Nine years ago, on the now defunct K-State Creative Writing Blog, we posted a list of tips on applying to MFA programs. Since then, so much has changed. (Remember when we didn't wear masks all the time?) So much has stayed the same. Here's an updated and revised version of that advice:
The realities 1. The most well-known MFA programs — those that receive lots of attention and applicants; I hesitate here to say the "top" programs — accept about 3 percent or less (often less) of applicants. The overall MFA applicant pool is well into the thousands. Don't take decisions personally. Have a real, interesting, and excellent Plan B.
2. Last year, because of all kinds of pandemic-related reason, many programs had fewer funded spots to offer. Anecdotally, it seemed that the pandemic also increased the size of the applicant pool. We are still in a pandemic. Get serious about that Plan B.
3. Applying to MFA programs requires investments of time and money: we're talking hundreds of dollars and dozens of hours of application work.
4. Take the GRE early. Study for it but keep this in mind: unless your scores are stupendously high or low, they are unlikely to make or break your application.
5. Write because you love to write, because you have to write, because you wake up with metaphors and go to bed with similes. Going to an MFA program doesn't make you a writer. It's very unlikely to get you a tenure-track teaching gig. It's very unlikely to get you an agent. It's very unlikely to get you a book deal. It's very unlikely to make you rich. It's very unlikely to make you famous. It might, however, be two or three of the best years of your life. It should provide two or three years (four in the case of Alabama) to write and study and read and write some more as part of a community dedicated to all of these things. You don't have to get an MFA to commit to the craft — you can read and write a ton on your own — but being part of any creative writing program can help you find a focus, hone your work with a ready-made audience, finish projects (thanks to academic-year deadlines), and build both a support system and a lifelong network of colleagues and friends. 
6. If you are applying to MFA programs on a whim or because you just don't know what to do next, it might be better to hold off for a few years before deciding to apply. Oops, here's an update from 2021: it would  definitely  be better to wait.
7. Apply to programs that offer financial support: teaching assistantships, tuition waivers, fellowships. Please do not take out loans to pursue an MFA or Ph.D. Lots of applicants talk about "fully funded" programs, but this term is not used the same way by every program or applicant. Ideally, every accepted student will be fully funded — to receive enough funding to make it through a degree with a fee waiver and a stipend to live on. Many places, however, do not fund everyone, but some students in those programs still receive such a fee waiver and such a stipend.
8. Many people with MFAs have interesting stories to tell. Listen to them. Keep in mind that it's not unusual for a writer to receive eight rejections and no acceptances one year and to get into a "dream" school the next. The system is human.
On writing samples
1. This is the most important part of your application.
2. Your writing sample needs to be strong and smart, well edited and interesting, and it should be polished work — your best work — poems or prose that you've revised and discussed with professors or other publishing mentors.
3. If you don't have enough polished work to fit the writing-sample guidelines, it's probably a sign that you aren't ready to apply right now. 
4. Your writing sample should represent the kind of work you want to continue to write. 
On picking programs to apply to
1. If you write science fiction and are committed to writing science fiction, you should apply to programs that welcome this type of work. The internet makes it much easier to research programs and see if a school offers genre classes or has a professor with expertise in that particular field.
2. We recommend applying to eight to 10 programs. 
3. Apply to a variety of programs. Don't apply to eight programs with huge reputations and expect to get in. There are all kinds of smaller, less-well-known programs that will give you a chance to write in a supportive community. 
4. Don't pick a program because you want to work with one specific writer. Writers sometimes move on. Sometimes a great writer isn't a great teacher. Sometimes a famous writer spends more time being famous (say giving readings at places far afield) than teaching students close to home. 
5. Some programs will waive the application fee for students in need. It never hurts to Google—or to ask.  On letters of recommendation
1. Make sure you have strong and real relationships with the people you ask to recommend you. Their letters need to be detailed and persuasive.
2. Ask your potential letter writers for support in person. If that's impossible (say you've been out of school for a year and live far away from your alma mater), write a personal e-mail, not a generic plea.
3. Most professors are truly happy to write letters for good students. Don't feel guilty for asking. It's part of our job.
4. Ask your potential letter writers if they want to see copies of your work, a current resume, etc. 
5. Give letter writers at least a month's notice before your first deadline, ideally more.
6. Provide a list of the programs and a list of requirements for each letter, including the deadline and the submission mode. If you can, please use Interfolio, or a similar service, which cuts down on the busy work for your letter writers. Provide all of the necessary material in a timely manner: If you need to fill out a paper form to accompany the letter, fill it out fully. If you need to sign a form, sign it. If you need to start an online application so that a school will send a web link for letter writers, start that application. Get on top of these requirements. Each school is different. It's a bit maddening sometimes. Figure this stuff out now, not on November 30 as your first deadline creeps up on you.
7. If a potential recommender has reservations, listen to them. Perhaps it's not the right time for you to pursue a degree. Perhaps you need to approach a different potential letter writer. Perhaps there are aspects of your writing you need to work harder on.
8. Some letter writers like to receive a friendly heads-up when the deadline approaches. When in doubt, ask if you should send a polite e-mail reminder. Resources
1. The internet makes it easier to try and connect with students currently studying at programs. This is a hugely valuable resource to get real-world intel about programs.
2. AWP  and newpages.com are excellent starting places for finding and researching programs. 
3. Facebook groups such as the MFA Draft and sites like The GradCafe sometimes offer great support; sometimes they create overwhelming ennui. Proceed with caution. 
On personal statements 1. Your personal statement is also a writing sample.
2. Follow the statement guidelines carefully. If a school wants a page, deliver a page. Answer the right questions for each school and follow each school's specific prompt. You will need to tailor statements a little — or a lot — for each program.
3. Don't personalize a statement for a program unless you can do it convincingly and honestly. There's a huge and noticeable difference between name-dropping and actually having read and appreciated an MFA faculty member's work.
4. Edit your statement anew after any and all tailoring. Every program receives personal statements that mention the wrong school. Mistakes happen, but they will not help your application.
5. Get creative: Your statement shouldn't explain that you've always wanted to write or that you've always been a reader. We hope those declarations would be accurate for 97 percent of the applicant pool. 
6. Get real: Try to give a true sense of who you are. If you disguise yourself in some way, a program might accept your disguise, but your real self might end up feeling strangely unhappy there. That mirror isn't to summon Candyman; it's so you can look at yourself. Final thoughts I'm actually a cautionary tale: When I was an undergraduate, I applied to five top MFA programs and was quickly rejected by all five. (In my hazy memory, my snail-mail rejection from Iowa came back the very next day.) I ended up studying at an M.A. program instead, and it was the right place for me at the time.
If you're an undergraduate, it might not hurt to apply to one or two good M.A. programs that offer a specialty in creative writing along with a large handful of MFA programs. Kansas State , for examples, sends M.A. students on to excellent MFA programs every year. All writers need time, time to write and read, time to grow, and attending an M.A. program can make you a much stronger applicant: a better writer, an experienced GTA, a broader, deeper reader. After my M.A., I worked at newspapers for more than half of the 1990s, and I went back to school for my Ph.D. in creative writing when I was 30. I was ready then. Even if I had gotten into one of those top MFAs, it's doubtful that I would have made the most of the experience back when I was 22.
Your time in a creative writing program should matter. A lot.
So much of the process is beyond your control. Control what you can: get organized, revise and edit your manuscript early and often, don't panic, and remember that writing lives take shape over decades. All writers face rejection and failure, failure and rejection, and then more of the same: Get used to it. Keep writing anyway.
— Dan Hoyt, Professor
Share this:
2 thoughts on " some advice on applying to mfa programs ".
Reblogged this on R Dean Johnson .
Pingback: From the Archive: Some Advice on Applying to MFA Programs – K-State English
Leave a Reply Cancel reply
Fill in your details below or click an icon to log in:
You are commenting using your WordPress.com account. ( Log Out / Change )
You are commenting using your Twitter account. ( Log Out / Change )
You are commenting using your Facebook account. ( Log Out / Change )
Connecting to %s
Notify me of new comments via email.
Notify me of new posts via email.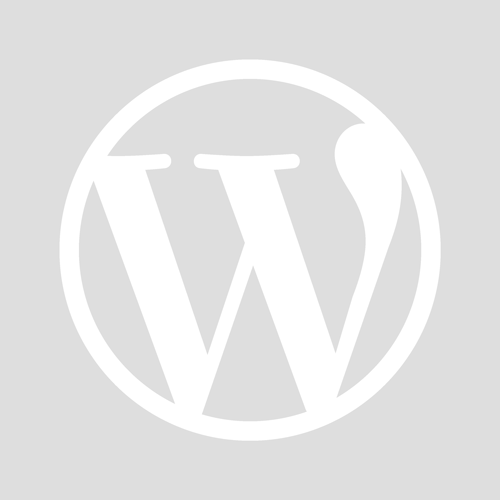 Already have a WordPress.com account? Log in now.
Follow Following
Copy shortlink
Report this content
View post in Reader
Manage subscriptions
Collapse this bar
Jan 31, 2019
Member-only
How to Make Your Writing Stand Out
I've been reviewing mfa applications for a quarter century. here's my advice to any aspiring writer..
T his January, I am doing what I have been doing every January for nearly a quarter of a century: reading applications for the MFA program in creative writing here at the University of Michigan. With hundreds of manuscripts to read and…
More from Forge
A publication from Medium on personal development.
About Help Terms Privacy
Get the Medium app
Eileen Pollack
Eileen is the author, most recently, of The Professor of Immortality, A Perfect Life, and The Only Woman in the Room: Why Science Is Still a Boys' Club.
Text to speech
Free Newsletters
Enable Javascript to log in
News & Views
Student Success
Teaching & Learning
Letters to the Editor
Career Advice
Hire Faculty & Staff
Reports & Data
Become an Insider Log In My Dashboard
The Future of U of the People
Education Dept. Will Tap Secret Shoppers
The Myth of Education as Equalizer
Strike Ends at Temple U
Stanford Apologizes After Students Heckle
Admissions Insider
Diversity Matters
Events & People
Capital Campaigns
Community Colleges
The Education of Oronte Churm
Oronte churm is the pen name of john griswold, who teaches in the mfa program at mcneese state university, proudly nestled in cajun country on the louisiana gulf., a guy who may have read your mfa application speaks.
Shedding some light.
So. Many. Applications. So many good apps. Hundreds. Our MFA program asks only for a writing sample and a cover letter to apply. There are no fees, no transcripts, no recommendation letters, no GRE scores required until we see if the writing is a fit. Of course applicants love this, and we like getting many packets to choose from. Still, hard decisions: only four open slots in fiction for the new cohort this fall; much anxiety for applicants; the stakes high on both sides. There were 14,000 students, faculty, and publishing professionals at the big annual conference for writers last month. More are applying to go to programs all the time. Minutes after I began to send decline notices, I started getting emails: Would you make comments on my portfolio? What could I have done differently? I can't speak for my colleagues, let alone other programs, but what I was looking for is both instantly recognizable to me and impossible to describe without long explication: Good writing in the fiction sample, and a cover letter that shows some combination of ability, work ethic, ambition, and the desire to be a contributing member of a writing community. Humility but also courage at the daunting scale of the task. Since it's impossible to comment individually, I thought I'd make some notes here. Things to do with the writing sample
Stick to page requirements. Our site says to submit no more than 30 pages of fiction, which is meant to be double-spaced—something we need to say on the website
Format in a standard font and type size, use generous margins
Proofread. A lot
Make the writing good. That's the frustrating catch-22 of applying, isn't it? You want into a program in order to hone your craft, but your craft has to be recognized as being at a certain level in order to be admitted. Writing and reading develop these skills, as do good writing groups and community workshops
All I can say is that it's as obvious as a gator in a kiddie pool when a story is working toward something significant, when the words have been chosen with care, when the music of the prose shows someone has an ear for it. This is what marks the prose as competent, let alone excellent. As someone mentioned once in a comment here at the blog, Robert Frost said, "To judge a poem or piece of prose you go the same way to work—apply the one test—greatest test. You listen for the sentence sounds. If you find some of those not bookish, caught fresh from the mouths of people, some of them striking, all of them definite and recognizable, so recognizable that with a little trouble you can place them and even name them, you know you have found a writer…"
Put your best work up front. I read hoping it will continue to be good. If you have only 20 really solid pages, send those. Better not to pad
Things that matter in the cover letter Keep it brief, good-naturedly professional, and applicable. Our "how to apply" info says to describe what you want out of an MFA program, why this program sounds appealing, and your interest in teaching freshman-level English. This could be accomplished in a single page, one brief paragraph per topic. What you're showing is whether you can follow directions, can be concise but detailed, as well as meaningful, personable, genuine, and informed. Applicants still fret on the message boards if it's meant to be a business letter, a personal narrative, or some kind of statement of purpose or aesthetics. Whatever mode you use it might be better if you didn 't:
Use the cover letter to tell disjointed, rambling stories
Misspell words (including my name) or use bad grammar
Admit to rabid hatreds of things I might hold dear (eg, voting rights, social justice)
Tell me what my town, uni, and program are like, based on Googled info
Make a list of all the famous visitors you can't wait to learn from and tack my name on the end. Also: Check if all those people are still alive
Accidentally leave in other universities' names: Dear Esteemed Faculty of Brown University, I sure would like to come to Iowa City and study with you, Oronte, on the Gulf Coast, since skiing in the crisp cold air at high elevations really inspires me….
Commit one of the worst sins of correspondence: "Dear Oronte Churm." I'll read an app that starts this way, but afterward I give the applicant's name to Interpol for investigation. Anyone pretending to be Ed McMahon is obviously up to something nefarious…
It might be better if you did :
Say that you like to read. A lot. And mean it. You'll be asked to read a lot and to have responses based something more than personal likes or dislikes. By all means enthuse about who you do like—Ben Lerner and Jane Austen—but show you're aware there are other things you haven't gotten to, and that you look forward to filling in the gap
Know the program you're applying to well enough so that you know the effect that "Elmore Leonard is the greatest artist who ever lived" will have on listeners
Believe in process, revision, and input from others. If you know how to do it all yourself, you don't need a program, and you won't hear or believe constructive criticism
Indicate you'll try your best to be helpful to peers. Good literary citizenship is a must for this stage of your education; if you don't believe in it, there are other paths, such as riding the rails with Kerouac and Vollmann
Sound confident but don't slip into bluster or arrogance. Fact is, your peers will be talented and smart too, and if the eternal cosmic workshop teaches us nothing else, it's that everybody has good writing days and bad writing days
Familiarize yourself with probable outcomes of earning an MFA in creative writing. The applicant who says he intends to publish his thesis as a book before graduation, immediately land a tenure-track job at a top uni, then dump it quickly in favor of getting rich and famous ("somewhat famous," someone once told me), may be placing too great an expectation on his program
Relax. While, "My hopeful heart smears like pate on the crackers of my spine at the thought of attending your fine institution," has a certain charm, it makes me think of a Nabokov-loving friend's comment: You can always count on a desperate applicant for a fancy prose style
Things that just don't matter much
Aesthetic of your work
You saying you haven't had sex since 2002
Conversion stories: "Until 2002 I hated books, film, painting, sculpture, dance, and all forms of music. When my girlfriend left me, though, I suddenly," etc. We're all believers; that's why we've devoted some portion of our lives to the task. But it's a three-year, 60-hour program, and grad students in a department of English will have many demands and responsibilities. Romanticizing won't get you far; fostering a professional attitude will
Family in Houston, so I can flee your town and be with people I truly like any time I want
Need to escape an oppressive regime
Things you simply can't control, so time spent being anxious about them would be better spent writing
Take heart. Don't take rejections personally. I don't even know you, though I've heard things. Understand that I would, all other things being equal, hope to balance gender, race, class, age, interests, styles, and whatever else might be considered to create a dynamic, rigorous, hardworking, and supportive workshop. You can't know if my most experimental writer is graduating out, and I hesitate to add another dirty realist to the mix
The difference in quality among the top dozen or more candidates is often so small that choosing is more of a hunch, a hope, a wing and a prayer. On another day, I might have chosen slightly differently
What else to do and not do
My preference is for no response to rejections, though a single sentence of genuine thanks for my time is fine. I won't have time to reply but appreciate it
Don't bother writing to say you didn't want in here anyway, but you hope I have a nice day
If on the waitlist, do send a Yes, I'm still definitely interested/not; I have/don't have firm offers; look forward to hearing from you; thanks; here are a couple of questions I thought of in the meantime about funding or teaching or coursework
Accepted? Come on down. I'll buy you a crawfish and help you eat it
Share Article
Inside higher ed careers.
Faculty Jobs
Administrative Jobs
Executive Administration Jobs
Jobs Outside Higher Education
Browse Faculty Jobs
Arts & Humanities
Engineering & Mathematics
Health & Medical
Professional Fields
Science & Technology
Social Sciences
Technical & Vocational Fields
Browse Administrative Jobs
Academic Affairs
Institutional & Business Affairs
Student Affairs
Browse Executive Administration Jobs
C-Level & Executive Directors
Other Executive Administration
Presidents & Chancellors
Vice Presidents
Browse Jobs Outside Higher Education
Businesses & Consultants
Government Agencies
Museums & Cultural Organizations
Non-Profit Organizations & Associations
Public Policy
Publishers & Presses
Other Jobs Outside Higher Education
Research & Development
Software & Technology
Trending Stories
A free, online, global university seeks seal of approval
The 2023 men's NCAA tournament results, if academics ruled
A potential downside of active learning classrooms (opinion)
AI Is Impacting Education, but the Best Is Yet to Come
Wellesley students want trans men to be allowed to enroll
Resources for faculty and staff from our partners at Times Higher Education.
Defining impact: a shift in thinking, acting and being
Virtually writing together: creating community while supporting individual endeavour
Creating 'third spaces' will revolutionise your campus
Why is self-reflection core to decolonisation and anti-racism in the academy?
Five common misconceptions on writing feedback
Most Shared Stories
President mulls firing complainers after end to Faculty Senate
New gallon drinking trend takes off at college campuses
Provost makes bestiality joke, reacting to concern for LGBTQ faculty
Frustrated DEI staff are leaving their jobs
Official calls professors' abortion legislation criticism a 'policy violation'
You may also be interested in...
U of California abandons progress and preserves convention (letter)
3 Reasons We Joined the edX/2U University Partner Advisory Council
Dominican University VP builds hope for first-gen students
Today's News from Inside Higher Ed
Inside Higher Ed's Quick Takes
Education corporation of america hit with $28m settlement, lesley faculty vote no confidence in president—again, yeshiva requests personal info of plaintiffs suing university, princeton seminarians call for trustee's removal, louisiana's u of holy cross to reduce size of faculty, the future of fintech: academic minute.
Skip to main content
Skip to main navigation
Creative Writing
News & Events
The Living Writers Series
About the Concentration
Current Students and Alumni
Student Spotlight
Creative Writing Concentration
Apply to Creative Writing
Frequently Asked Questions
Publications
Applying to MFA Programs
Writing Science Fiction
Home / For Students / Applying to MFA Programs
Want to learn more about applying to MFA programs in Creative Writing? Trying to decide if it's right for you? Check out our FAQ below with advice from faculty members and Creative Writing Ph.D. students to help you decide and learn more. 
You can also watch a Zoom recording of our MFA in Creative Writing Information Session. 
Click on a Question to Get Started: 
What is an MFA?
Should I get one?
Where should I go? How can I decide?
How many programs should I apply to?
What is a low-residency program?
Do I need to be published?
How much does it cost? What kind of resources will I need?
What is a fully-funded program?
What sort of teacher training will be provided?
What do you wish you would've known about MFA programs before you applied?
How do I apply? What materials do I need to apply?
When should I start thinking about whether or not to apply for an MFA?
Who should I ask for recommendation letters?
How do I ask for recommendations?
What are other resources I can look into? 
Which MFA programs have graduates from our undergraduate creative writing concentration gone to? 
"An MFA is a Masters Fine Arts, which you can get in Poetry, Fiction, or Nonfiction Writing (fewer programs are available in Nonfiction). There are also MFAs in visual art. The program is 2-3 years and involves taking seminars in which you study literature as well as participating in a group workshop where you read and comment on your peers' writing. An MFA can qualify you to teach creative writing or other college-level writing/English courses. More importantly, it is time to read a ton and write a ton. I wouldn't do an MFA because you are interested in professionalization; I would do an MFA if you have a writing project you are excited to pursue and/or if you are committed to simply developing and growing and improving as a writer."
Return to Question Index
Should I get one? What should I consider in determining whether or not to pursue an MFA?
"You should get an MFA if you have the passion/desire/drive to spend two years focusing on a writing project and workshopping that project with peers and faculty. An MFA alone will not qualify you for teaching at colleges and universities. You would need to have an MFA and at least one published book." 
Where should I go? How can I decide? 
"Some of the best advice I received when I was applying was to not go anywhere that doesn't fully fund you. Definitely look at work from the faculty and from students who came out of these programs. I'd also advise that you think about the type of writing environment you want—if you want to be able to work in multiple genres/cross-genre, for example, some programs are more accommodating to that than others."
Go where you won't go into debt and where you feel like the curriculum, faculty, campus location, and student body reflects your needs and interests as a writer and as a whole Although a valuable experience, an MFA is an investment that has no guarantee of a return--no matter how prestigious or celebrated the program--which is why going into debt for it is hard to justify. Visit the schools and talk to faculty and current students. Are they welcoming? Are they happy? Do they make you feel valued? Do they value similar things as you (professionally and personally)? Can you see yourself among them? Are there students of color in the program? If not, why not? 
"Please do not go into debt. This cannot be emphasized too strongly or too often. The best advice is to only go to a program that fully funds you ."
"I think applying only to what pops up when you Google "Top Ten 10 Best Creative Writing MFA programs" is not the kind of research you need to do. Find out the success rate of the graduates at programs you are interested in. Read the books of the teaching faculty. Research deeply before you apply. If you can, go visit and arrange to observe a class. Pay attention to the culture of the place to see if it suits you and ask other students in the program what has worked for them."
"In addition to finding a school that will support you financially, and after narrowing your search according to where you'd like to live (or where you'd refuse to live), you should consider who you might like to study under. If you have favorite authors, find out if they teach, and where, and then investigate those programs. Be strategic."
How many programs should I apply to? 
"I applied to 4—I think that was the right number. I got into three of them, and the one I didn't get into wasn't the fanciest one. I worry that applying to too many programs is extremely expensive and time-consuming. Don't apply to any program you wouldn't happily go to, or that will be prohibitively expensive."
"I applied to only two MFA programs, but I think applying to 5-7 FULLY FUNDED programs that might be a good fit for you is a more responsible and practical approach. There's no "right" number. You have to make a lot of assessments about your needs/desires/personal circumstances and try to match those with programs out there with a curriculum that matches your interests and faculty who could support your work. Many programs have fee offset grants if you inquire with the university to diminish application costs."
"My answer to the "right" number of schools question: This question reminds me of the question of how many agents one should query. I think it depends on your temperament. I sent to a small handful (I applied to about five schools over a period of two application periods) of schools & I sent to one agent at a time. I am a turtle & this worked great for me, but it would drive some people crazy! It also depends on what your goals are. When applying to MFA programs, what I wanted was a program that would fund me. Of course, an exciting faculty is a plus but I, for one, refused to apply to programs with exciting faculty that weren't capable of funding my work."
—Jennifer Tseng
  What is a low-residency program? 
Low-residency MFA programs provide a combination of remote and in-person learning. A typical school year consists of one ten-day intensive/residency on campus per semester, supplemented by ongoing remote classes and mentorships throughout the year (including the option of a summer mentorship). This format is ideal for students who have full-time jobs and/or families and for writers who thrive in small groups and prefer working one-on-one with their mentors. The low-res format allows for maximum flexibility and is best suited to self-starters who are comfortable with working independently.
You can find more information about Low Residency programs here and here.
"Definitely not! Though it happens occasionally that someone starts an MFA having published a book, most people who start MFAs have never published a single poem/or story even in a journal. They're looking at your potential. And, in fact, some MFAs might not want to accept a writer who already seems "established" (i.e. widely published in top-tier publications and/or a book or two)." 
"No, but publishing something demonstrates a certain amount of initiative on your part, while specific venues can signal certain aesthetic and/or political predilections."
"Again, don't go into debt for an MFA. Find a program that will support you."
"Every MFA program costs a different amount. Some programs provide full-funding, partial funding, or no funding. The best way to find out how much financial aid the program you are interested in provides is to visit the program's website."
"Keep in mind the cost of living in major metropolitan areas--and certain college towns-- is significantly higher than in other areas. Be active in researching the cost of on-campus housing & go on Craigslist, Zillow, etc., to have a good idea of the current state of the rental market within a 5-10 mile radius of campus."
What is a fully-funded program? (What are some fully-funded programs?)
"'Fully funded' means you will receive both tuition remission (or its equivalent) and a stipend . In other words, you (as a single person) should not have to take on debt to complete the program; the university covers both the cost of attendance (tuition) and pays you an income (stipend), through a combination of fellowships, teaching assistantships, or other work-related opportunities, such as serving on the editorial board of an affiliated literary journal. At more prestigious programs, multi-year fellowships may be awarded in the financial aid offer associated with your acceptance letter (this is an ideal scenario in which you receive an income just to write, with no additional work-related responsibilities), while other fully-funded schools with less money of an endowment ($$) will fund your degree provided you also agree to teach or perform other related-labor; at such schools, short-term, competitive fellowships may also be available upon arrival. Apply for these, which look good on your CV and will give you a break from teaching in order to focus on your creative work. It can happen, however, that some fellowships ultimately provide less money than teaching does, especially after taxes. Again, make sure you have a sense of your budget based on the current cost of living (expect it to rise, especially in urban areas) so that you can confirm the university's stipend will be enough to support your needs." 
What sort of teacher training will be provided at a program in which teaching assistantships make up a large portion of the funding?
"It REALLY varies, and this is a great question to ask current grads in these programs, either before or after you're accepted, while you're trying to decide where to go. In my MFA program (Iowa), training and oversight varied greatly depending on what department you were TA-ing/GSI-ing for. For the Literature department proper, we had a week-long orientation/training, and for Creative Writing we had minimal training, but were paired with a TA Coordinator (a second-year grad) who worked one-on-one with us to observe classes and provide feedback."
"When I was an undergrad I ignored the best piece of MFA advice I was ever offered. When I told my writing mentor that I wanted to go to New York to get an MFA, she said I'd be better off moving there for a summer and waiting tables till I shook the desire out of my system and then could apply elsewhere. When I reflect on my NYC MFA experience for too long, I always come back to her wisdom and wonder what would have happened if I had listened to her. Which is to say, NYC is great but is incredibly expensive and isn't."
"Different programs have significant aesthetic differences. If you write very experimental, politically-charged, multilingual poetry, for example, you are going to feel out of place in any program that does not have a significant proportion of faculty whose work demonstrates similar concerns. DO A LOT OF RESEARCH. Also, know that you can apply to MFAs more than once; it is okay to approach your first round of applications as a practice round. And, if in that round, or a subsequent round, you only get into one program, make sure it's a program you really want to attend. If you arrive at a program and it truly turns out to be a bad match, know that you can also apply to transfer to other programs. It's not common, but people do it."
" There is a range of amazing programs that will fully fund you, you can find a good fit that will not put you into massive debt. I also wish I'd known more about the pedagogical & cultural differences between programs, because there is a range, and prestige isn't always the best indicator of what will be the best fit for you."
"Do not go to a program you have to pay for in full unless this is really not a concern for you/your family. Just remember: you aren't becoming a lawyer. There's no promise of income at the end of the MFA tunnel. So that debt is going to be a huge burden for a long time."
 "Two-year programs go by in a flash."
"Personal statement and a writing sample of about 25 pages. Some programs require the GRE. Three recommendations." 
"You can apply to most programs online. You need a BA or BS degree. The most important component of your application is your manuscript. Most programs ask for 10 pages of poetry; 25 pages of fiction. Personal statement, three letters of recommendation, current CV or resume."
"You will need some kind of personal statement talking about your desire to get an MFA--why in general, why now, what it would mean for you in the future--as well as a writing sample (for poetry, this is usually anywhere from 10-15 pages). Some programs may also ask for a teaching statement and/or a diversity statement. You will also need 2-3 letters of recommendation."
"You will also need money to pay application fees, sometimes between $70-120 per school. Sometimes, fee waivers are available. Make sure to ask." 
When should I start thinking about whether or not to apply for an MFA? What is the typical timeline for applying, hearing back from programs, etc?
"I strongly suggest you do not apply while still an undergraduate at UCSC. Creative Writing students at UCSC spend the spring of their senior year focusing on revising a manuscript. That will be the strongest work you do while at UCSC. If you apply in the fall of your senior year, it will not be with your strongest work. It's hard to get into an MFA program. MFA programs prefer to take people who have been out of school for a while, have proved they will continue to write outside of school on their own, and perhaps even have a publication or two or have done some work in the writing/literary community."
"In terms of applying and hearing back, it's just like college. Applications are due in the Fall, you hear in the spring. Recently, the past few years, we've had more and more students applying in the Fall of their Senior year and I think that timing doesn't allow for maximum realized potential on your final year at UCSC. Our program is designed to have you focus hard in your last year producing a manuscript you have revised, are proud of and may even send out for publication. I recommend taking a break and giving yourself a few years to do life after college. And graduate programs like applications from well-rounded people who have done something other than school. Another benefit of waiting is when you're not in school and are out in the world, you'll have more to write about. Consider internships at Literary publications, or even applying to artist colonies to have focused writing time which will also look good on your resume if you do ultimately apply . . . You can also join organizations for writers, like AWP, attend conferences and talk to people, which will help you know if an MFA is really the path for you." 
"I agree completely. Taking some time off between your undergraduate career and graduate school is usually a good idea. But if you think you want to go into an MFA program sooner than later after graduation, you should consider your senior thesis a springboard to the manuscript that will get you into a graduate program. If you graduate in June, your grad school applications will be due in a little more than five months. You can use that time to polish your manuscript, your CV, and your statement of purpose."
Return to Question Index  
Who should I ask for recommendation letters? 
"Ask previous, recent creative writing, English, and literature instructors who are very familiar with your writing, creative and critical. Ask the instructors of multiple courses for which you received high marks. Do not ask your piano instructor, even if you're a Music major and no matter how close you are, if they have never read your writing."
How do I ask for recommendations? How far in advance should I ask?
"I always ask for a copy of a student's manuscript, statement of purpose, CV, and a list of the classes they've taken from me. Offering this material when you ask for a recommendation is always appreciated. You want to make your recommenders' jobs as easy as you can."
"You should ask AT LEAST two months in advance. Make sure to remind the faculty member what classes you took with them, why you're applying, what you've been up to since graduation, and ask them what you can do to make it easier for them. You should sign up for Interfolio so that the faculty member has to do fewer letters. It's good to politely remind faculty as the deadlines get near." 
Poets and Writers MFA Program Finder  
University of Arizona Guide to Applying to MFA Programs
Hebah Uddin's article "Prepping for MFA Programs as a Person of Color"
Gionni Ponce's article "Seeking POC: How to Choose MFA Programs"
Sonya Larson's article "Degrees of Diversity: Talking Race and the MFA"
Snigdha Roy's article "How to Find a Writing MFA Program for POCs"
Here's a list of universities with MFA programs in poetry, fiction, and/or creative nonfiction that graduates from our creative writing concentration have gone to:
Columbia University 
Otis Art Institute
University of Alaska
New York University 
San Francisco State University 
Long Island University Brooklyn 
Saint Mary's College 
The New School
University of Virginia
Mills College 
Sarah Lawrence University 
University of Glasgow
Oregon State University 
California College of the Arts   
University of Massachusetts, Amherst
University of North Carolina, Willmington
California Institute of the Arts
Colorado State University, Boulder
University of New Hampshire
San Jose State University  
West Virginia University
Fresno State University
Sierra Nevada College
California State University Northridge
Chapman University
University of San Francisco
University of Nevada, Reno
University of New Mexico
Portland State University
Apply to the Creative Writing Concentration
Accreditation
Non-Discrimination Policy
Land Acknowledgement
Privacy Policy & Terms of Use
Sexual Violence Prevention & Response (Title IX)
Last modified: February 17, 2021 128.114.113.82
Kendall Dunkelberg
A Few Don'ts for the MFA Applicant
It's getting to be that time of year again, when college seniors and graduates planning to go to grad school start thinking about their applications in earnest. I've written a fair amount about the process and even compiled some of my best advice in a Guide for Applicants for my MFA program in Creative Writing that I hope is helpful for anyone. I even compiled a list of things I think you ought to do before applying for an MFA program. Recently, as I was going through some old emails and cleaning up my office, I decided it might be good to add a list of things to avoid when applying. These may not get you into the program you most want to go to, but they might help you avoid giving the wrong first impression. So here they are, in no particular order.
Don't apply to grad school because you don't know what else you're going to do with your life . Realistically, many people do this, and sometimes it turns out for the best. But you risk wasting time and money on an education that you won't use, so it's better to figure out realistic goals for your education, and especially when applying for a creative writing degree, to have Plan B. In other words, if you're going to grad school just to avoid getting a job, then figure out how going to grad school will help you get a better job when you're finished. Or consider taking a year or two off after college to work in a job (that doesn't have to be your career) and figure out what your goals really are. Why is this important for your application? Grad programs make an investment in you; even if they don't provide a scholarship, they give more than you pay in tuition, trust me. They want to admit students with clear goals who will stick with it throughout their degree program.
Don't apply only to the top-ranked programs. I tell this to my undergraduate students all the time. Pick the programs that seem like the best fit for you! It's fine if some are highly ranked, but you need to remember that the odds of getting in are stacked against you (just because they receive so many applicants, many of which could be as great as you are, and they only have a few spots). There are great programs that may be a better fit for you, so do your research and find a good range of programs. You will be happy if you have two or three programs to choose from at the end of the application process! You may be happy if you have one school to choose from! But you won't be happy if you apply to one or two highly competitive schools and don't get in. If that happens, though, then learn your lesson and apply to a wider range the next time — it doesn't mean you can't write, only that you didn't find the right program for you.
  Don't wait until you apply to ask for letters of recommendation. Your recommenders will appreciate some advance notice, and they'll be able to write a much better letter for you and get it in by the deadline. Contact your prospective recommenders as soon as you decide you're going to apply. Ask them politely if they would be willing to write for you. Esp. if it's been awhile since you had them as a professor or worked with them, it is a good idea to say something nice about your experience as a reminder and to fill them in on what you've been doing since you saw them last. Give them a list of the programs you'll apply to and the deadlines. Getting your letters in on time can help your application a lot, so it's up to you to give your recommenders everything they need to make that happen.
Don't send a writing sample that is too long or too short. I've seen writing samples that definitely seemed padded and others that really needed more material. Either error can be a deal breaker. Length is fairly subjective, though, so how do you know what is too much or too little? First, follow the guidelines for each program! Ours states that you should send 10-30 pages. 10 pages is for poets or flash fiction writers. You can probably show a good range of work in short genres in 10-15 pages, so there's no need to strive for 30. Fiction writers may feel that 30 pages doesn't give them enough room to work with, and though I'm willing to entertain 31-33 pages if it seems necessary, I don't have time to read your full novel. I tell prose writers to send me one or two pieces. If your stories or essays are short enough, you could send two or three if that shows the range of work that you're doing. But I'd rather see one 15-page story than two, unless the second really adds depth to your portfolio. Either the first one is going to be best, so why give me another that is a let-down? Or the second is best, in which case you may have lost me before I got there. Send your strongest work and send a good selection (esp. of short work) that represents the kind of writer you are. But don't send more just because you can.
Don't use non-standard fonts. Trying to reach the minimum page count? Don't do it by increasing your font size. Trying to keep within the maximum? Don't make your font tiny. You want me to be able to read it! And don't use a funky font unless you're a poet and there's a reason for it. For prose and most poetry, 12 point Times New Roman is a good standard font and size. Don't stray too far from this golden mean.
Don't make your letter or statement of purpose too long or too short. I'm more than happy to read a 2-page letter, but probably don't want to read much more than that. On the other hand, a letter that is less than a page shows that you haven't put a lot of thought into your application. You do want to tell some about who you are, but you don't have to describe your full résumé (especially if you're allowed to include one with your application). Hit the high points and give more personal detail in your letter than in the résumé. You should also indicate why you're interested in the program you're applying to and what your goals are for the program and for your writing career.
Don't be too informal in your letter and in your follow-up correspondence. An MFA is a professional degree, so you should act professionally. Yes, it is also an art degree, so you don't have to go all corporate on us, but we do like to be treated with respect. If the director of a program uses their full name, don't address them with a nickname unless you know them personally and know they don't mind. Using a salutation, like Dear X or Dear Dr./Mr./Ms. X is wise, even in an email. Treat the initial email like a business letter and subsequent emails like professional emails. You might drop the salutation in your follow-up replies, but generally follow the other person's lead. Remember, there is a difference between emailing with your friends and emailing for work or school. Keep the tone of your email professional as well. Every piece of writing you send a program makes an impression. Make it a good one!
Don't ask the program to tell you whether you have talent or not. If you apply to the program and they accept you, then you can assume they think you have potential. If you apply and they don't accept you, then you can assume you weren't the best fit for that program (or just weren't lucky), but it doesn't mean anything about your level of talent.
Don't expect a decision overnight. MFA programs follow their own schedules, and admissions committees and program directors lead busy lives when they aren't reading your writing sample. Some programs may wait until after their deadline to begin reviewing applications. Some work with a committee. It can take weeks or even months for a program to make a decision (see the program's website for information on their process). Patience is a virtue, though it can feel like torture. To relieve the stress and maybe gain some insight into your program's decision-making schedule, consider joining the MFA Draft group on Facebook, where people post their experiences and whether they have been accepted, etc.
Don't be afraid to ask questions! If you're unsure how to apply or whether your application was received, a polite query is perfectly fine. If you have a problem submitting your application or paying your fee, someone will be able to help. But no one will likely help you if you don't ask them first. Peppering the program with questions is probably not a good strategy, but neither is maintaining complete silence during the application process. You don't have to ask questions if you don't have anything to ask about, but you shouldn't feel intimidated either. We are humans. We understand, and we'd rather fix something if it isn't working right than let people become frustrated.
I'm sure there is more advice I could give, but for now, this is a pretty good list of things to avoid and a few things to do when you you are applying for MFA programs in creative writing.
Share this:
Published by kendall dunkelberg.
I am a poet, translator, and professor of literature and creative writing at Mississippi University for Women, where I direct the Low-Res MFA in Creative Writing, the undergraduate concentration in creative writing, and the Eudora Welty Writers' Symposium. I have published three books of poetry, Barrier Island Suite, Time Capsules, and Landscapes and Architectures, as well as a collection of translations of the Belgian poet Paul Snoek, Hercules, Richelieu, and Nostradamus. I live in Columbus with my wife, Kim Whitehead; son, Aidan; and dog, Aleida. View more posts
One thought on " A Few Don'ts for the MFA Applicant "
Pingback: A Few Do's for the MFA Applicant | Kendall Dunkelberg
Leave a Reply Cancel reply
Fill in your details below or click an icon to log in:
You are commenting using your WordPress.com account. ( Log Out / Change )
You are commenting using your Twitter account. ( Log Out / Change )
You are commenting using your Facebook account. ( Log Out / Change )
Connecting to %s
Notify me of new comments via email.
Notify me of new posts via email.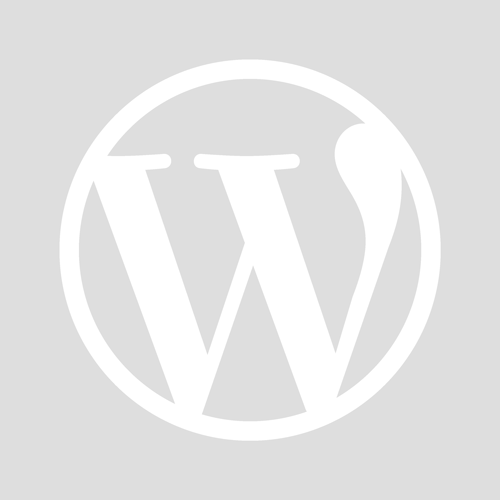 Already have a WordPress.com account? Log in now.
Follow Following
Copy shortlink
Report this content
View post in Reader
Manage subscriptions
Collapse this bar