Select Category
Writing Quizzes
What Is Your Writing Style?
Related Quizzes
What type of journaling does your soul crave?
Which memoir method is right for you?
What Type of Writer Are You?
What Will Most Help You Write Your Book?
What Type of Author Personality Are You?
Copy this quiz into your Interact account, edit the content however you'd like, set it up and then share it on your website and social media channels.
Find the best quiz to grow your business!
Quizzes are super effective for lead generation and selling products. Find the best quiz for your business by answering a few questions
It is important to know which style guide you follow, so you can be more consistent in your writing. Or you can just tell your editor which style you prefer, and they will make sure your work is aligned with it properly. Either way, you produce stronger writing for your audience!
How would you punctuate this sentence?
I had eggs, bacon, and coffee for breakfast.
I had eggs, bacon and coffee for breakfast.
Which dictionary would you prefer to use when you need to check spelling or hyphenation?
Webster's
Merriam-Webster's
Um, the online one
How do you like your dots and dashes?
I have always thought — known, really — that I was meant to be ... well, I should be a mermaid!
I have always thought—known, really—that I was meant to be . . . well, I should be a mermaid!
I have always thought – known, really – that I was meant to be...well, I should be a mermaid!
Not a fan of any of those, actually.
Which way would you write the author's name for this book?
J. L. Adams
I've never thought about it...
How do you prefer to deal with numbers?
We had 23 meatballs at 8 a.m.
We had twenty-three meatballs at 8 a.m.
We had 23 meatballs at 8am.
I'd probably mix those up a bit.
How would you caption this picture?
Which of these is spelled "correctly" (for you).
I specialize in colors.
I specialise in colours.
I specialize in colours.
I specialise in colors.
The Associated Press Stylebook
You probably write shorter masterpieces, like articles, blogs or news stories. You don't have room (or time) for extra space and punctuation. Keep it simple!
Be sure to tell any editors or proofreaders that you work with that you follow the AP Stylebook!
Chicago Manual of Style
You probably write books, fiction stories, or academic papers. CMoS is all about making sure your work is readable. If you want to make sure your work is consistent across your entire career, you can't find a more comprehensive style guide.
Be sure to tell any editors or proofreaders that you work with that you follow the Chicago Manual of Style.
The Canadian Style
Are you Canadian? If so, you must get frustrated when people tell you that your spelling is inconsistent. At least you don't add an extra syllable to aluminum!
Be sure to tell any editors or proofreaders that you work with that you follow the Canadian Style.
If you're not Canadian, be sure to set your language in any word processors to the version of English you use. This way you can be sure your grammar and spelling are being checked appropriately (not that you should rely on spellcheck!)
New Hart's Rules (Oxford Style)
Are you British? Or maybe Australian (imagine I've zoomed in on the flag...)? If so, then you probably get annoyed when Americans tell you that you use too many letters. You want your quote marks single and don't ever call it a period – full stop.
Be sure to tell any editors or proofreaders that you work with that you follow the New Hart's Rules.
Your Own Personal Style
You don't want to have to follow someone else's rules. When you are writing, you want to focus on writing. That is fine! Create a style guide for yourself. A document you can share with any editors or proofreaders (or subcontracted writers, because you are building an empire!), so they know how to keep your work consistent from one piece to the next. And so you can spend more time writing and less time worrying about where to put that comma.
What Is Your Writing Style?
Writing style often refers to the manner of expressing thought in language characteristic of an individual, period, school, or nation. An individual's writing skills make the type of writer he or she is. Take the test below to see which writing style you are best suited for you. Best of luck!
You May Get
Expository writing
Persuasive writing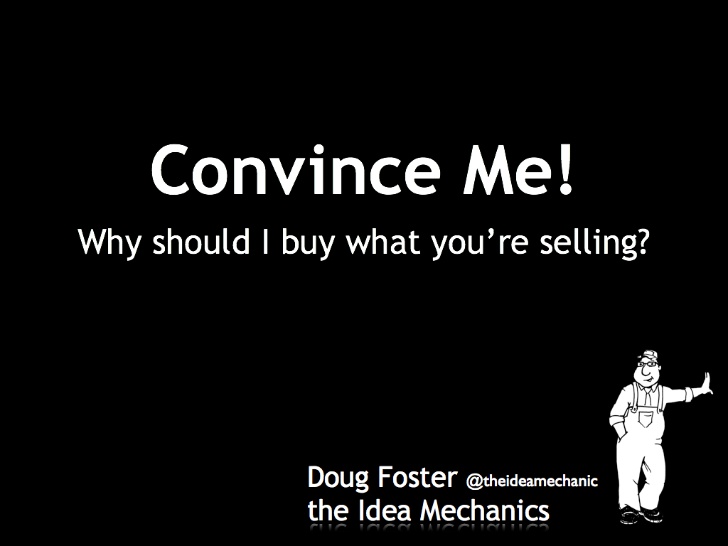 Descriptive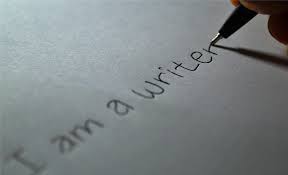 Reality show
Crime shows, mostly, but not too much blood, please.
I love those old horror films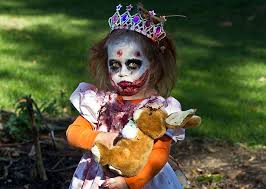 I didn't dress up last year.
Why do you want to know?
I was a witch
A murdered person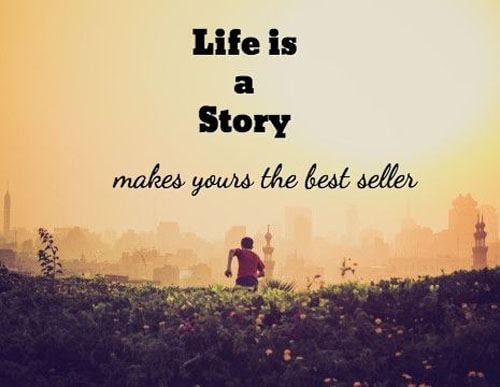 Knowing as much as you can about life.
I've often thought about it, but I'm not really sure.
Life is a mystery.
I don't know.
Imaginative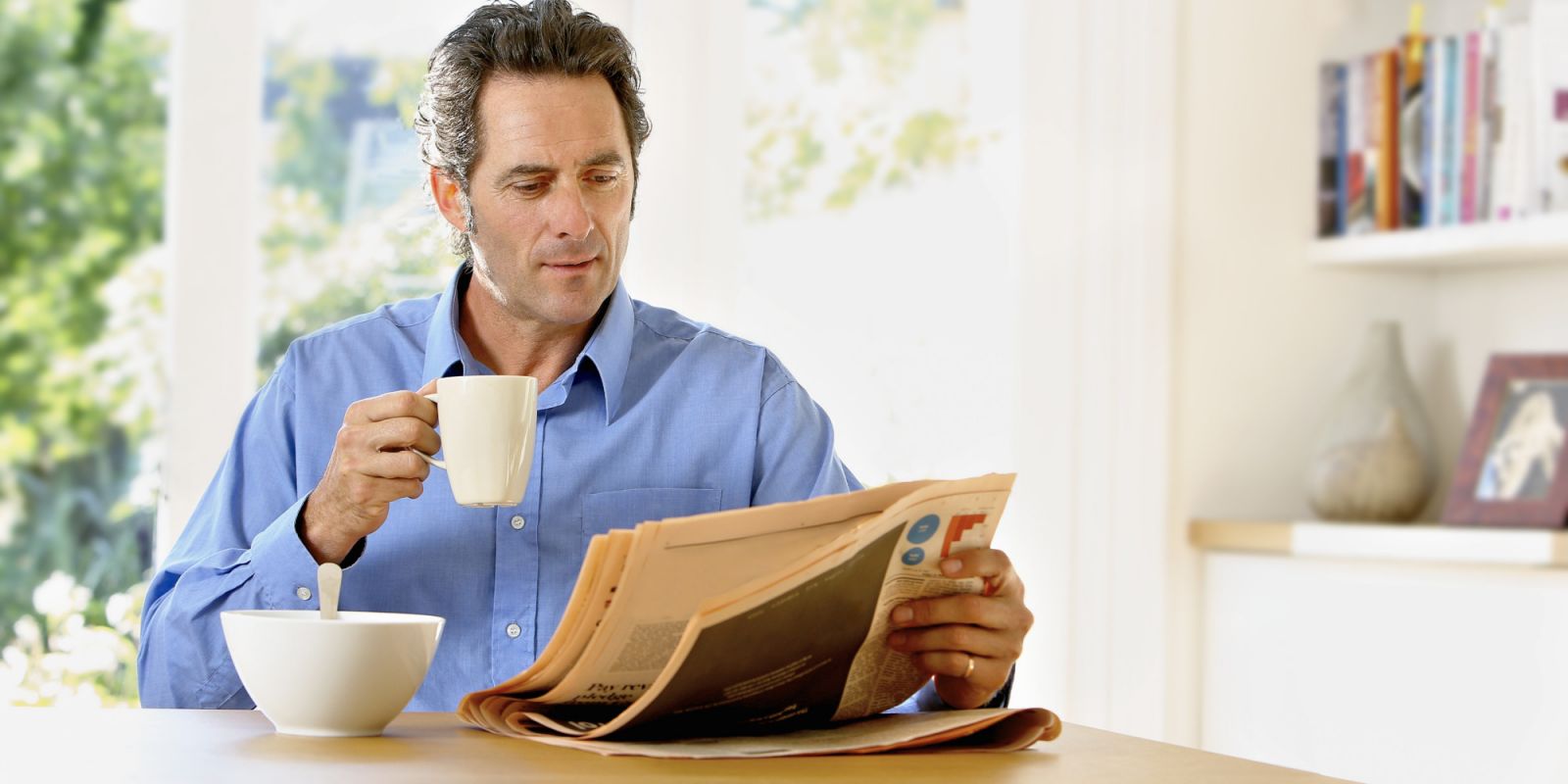 Extra-terrestrials!
Random things.
Everything is so cool to read.
Why would I read newspapers?
Related Topics
Recent quizzes, featured quizzes, popular topics.
Active And Passive Voice Quizzes
Adjective Quizzes
Adverb Quizzes
Article Quizzes
Capitalization Quizzes
Clause Quizzes
Comparatives And Superlatives Quizzes
Conjunction Quizzes
Dangling Modifier Quizzes
Definition Quizzes
Dictionary Quizzes
Direct And Indirect Quizzes
Glossary Quizzes
Idiom Quizzes
Metaphor Quizzes
Noun Quizzes
Parts Of Speech Quizzes
Phrase Quizzes
Plural Quizzes
Prefix Quizzes
Prefix And Suffix Quizzes
Preposition Quizzes
Pronoun Quizzes
Pronunciation Quizzes
Punctuation Quizzes
Riddle Quizzes
Sentence Quizzes
Simile Quizzes
Slang Quizzes
Speaking Quizzes
Spelling Quizzes
Subject And Predicate Quizzes
Suffix Quizzes
Synonym Quizzes
Synonyms And Antonyms Quizzes
Tense Quizzes
Verb Quizzes
Voice Quizzes
Word Quizzes

Related Quizzes
Wait! Here's an interesting quiz for you.
Quiz Time: Which Type of Writer Are You?
by kobowritinglife | Sep 23, 2019 | Fun Quizzes , My Writing Life | 1 comment
"If there's a book that you want to read, but it hasn't been written yet, then you must write it." Beautiful words from the late Toni Morrison (1931-2019). We write not only because we are passionate, but because the words demand to be written.
No two writers are exactly the same, and really, we cannot be defined simply by types. As authors we are snowflakes with our own strengths and weaknesses, swirling around in the flurry that is all the literature ever created. Personally, sometimes I think I should cool it on the metaphors, but I love them too much!
Write what you love. Write what inspires you. Write what you cannot stop thinking and dreaming about. We are constantly improving our craft and learning stops nowhere. We are ever changing, ever growing, ever expanding our skills. How beautiful is that?
Amy is the Author Engagement Intern for KWL. She helps answer author questions and programs the book promotions and deals on the Kobo site. She comes up with creative blog content on the craft and business of self-publishing, book news, and more. Amy studied Social Sciences at the University of Ottawa and Publishing at Ryerson University. She has worked as a content author of literature study guides and an online literature educator.
Share this:
my type of writing is do what you want <)
Leave a Reply Cancel reply
This site uses Akismet to reduce spam. Learn how your comment data is processed .
Privacy Overview
Our range of over 180 online courses are fully accredited, trusted by more than 2 million learners and ideal for training you and your team.
Food Hygiene
Health and Safety
Safeguarding
Asbestos Awareness
Fire Safety
Mental Health
Health and Social Care
Business Essentials
Team training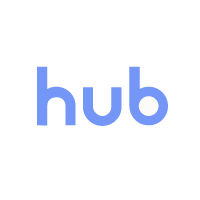 Welcome to the Hub, the company blog from High Speed Training.
Select a topic to find the most up to date, practical information and resources produced by our experts to support you in your professional life.
Creative Writing Quiz
Test your creative writing skills.
Words are truly wonderful things. Every writer thrives on the joy that comes from piecing them together in a unique way and telling a story only they could tell. Creative writing means no limits; it means letting our mind light up a corner of our imagination we didn't even know was there. Anyone can be a creative writer, but what do you consider yourself: novice or expert?
Which of these is an effective way of describing a character's appearance?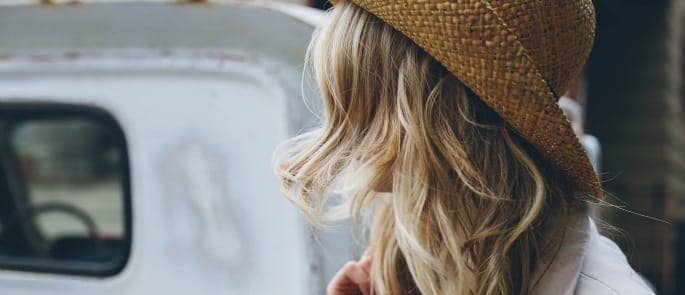 Which of these will most effectively enhance your ability to write an engaging story?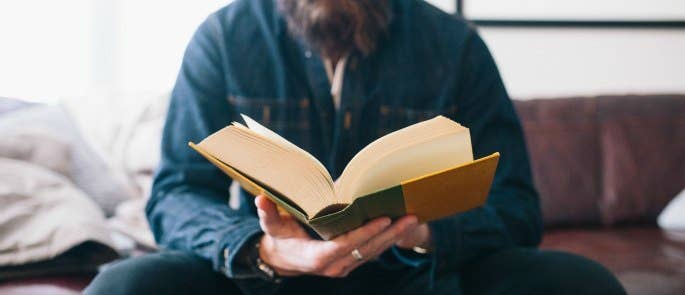 Which of the following can have a negative affect on how engaged the reader is in your story?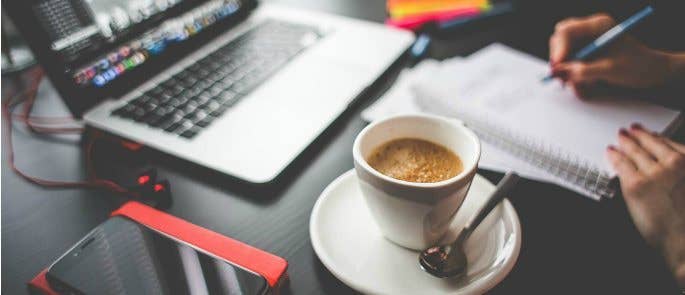 What length of sentences should you ideally use when writing a story?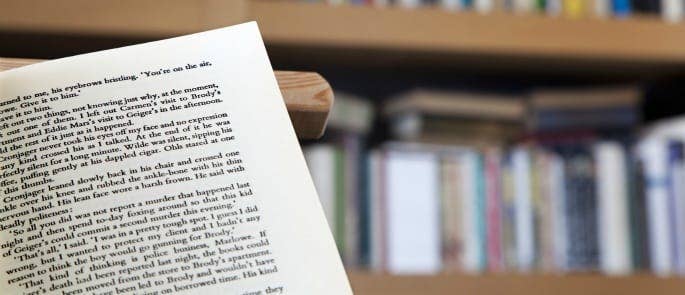 Adopting which of these thought processes when writing will make for more three-dimensional, engaging characters?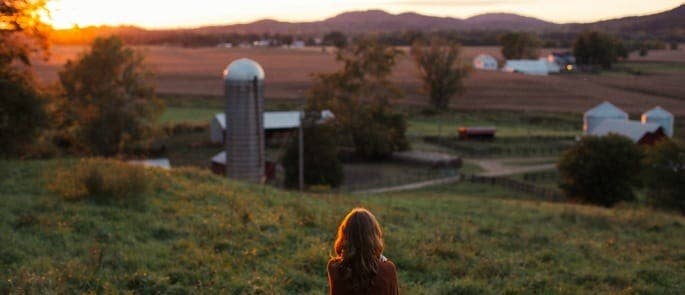 Share your Results:
Further Resources: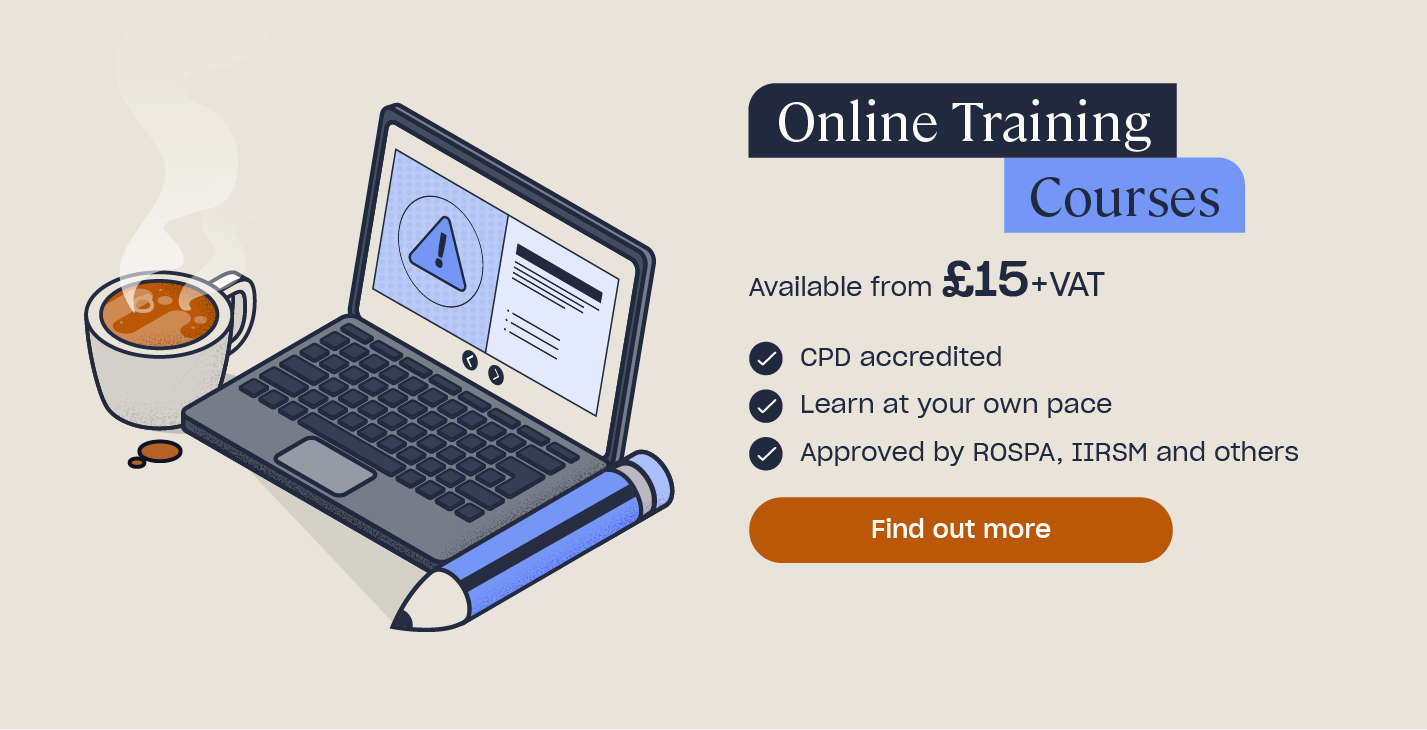 Post Author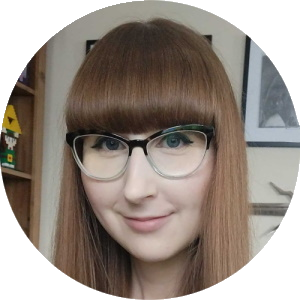 Her favourite article is Mental Health Myths vs Facts: What are the Realities?
Want to receive my blogs about the writing life?
Helping you write your book with proven tools and supportive expertise
What Is Your Writing Style? Take My Quiz.
James Joyce said, "Writing in English is the most ingenious torture ever devised for sins committed in previous lives." Elizabeth Gilbert says that 90% of her writing life consists of nothing more than unglamorous, disciplined labor. "I work like a farmer," she says, "and that's how it gets done."
In my experience the writing itself doesn't necessarily get easier. But over time, by continuing to write, you can begin to put together a toolbox of tricks to help you through the rough patches. You can learn to use your strengths and outwit or outwait your bad habits.
One strength you may not be fully utilizing is your learning style. Don't know what that style is? Or how it affects your writing? Take this quiz and find out how to work with, rather than against, your type:
Which letter after each statement best describes you?
When I read, I often find that I:
(V) Visualize what I'm reading in my mind's eye.
(A) Read out loud or hear the words in my head.
(K) "Feel" the words and ideas in my body.
(V) Prefer to keep my sentences orderly and complete.
(A) Often say the letters and words to myself.
(K) Like to feel the pen in my hand and see the way the words look on the paper.
If I have to remember a list of items, I remember best by:
(V) Writing them down.
(A) Saying them over and over to myself.
(K) Moving around and using my fingers to name each one.
When I'm trying to concentrate, I have a hard time when:
(V) There's a lot of clutter or movement in the room.
(A) There's a lot of noise in the room.
(K) I have to sit still for any length of time.
If I have to verbally describe something to someone, I tend to:
(V) Be brief because I don't like to talk a lot or explain.
(A) Go into great detail because I like to talk.
(K) Gesture and move around while talking.
When I hear someone describing something to another person, I usually:
(V) Picture what's being said, as if seeing a movie.
(A) Enjoy listening but want to interrupt and talk myself.
(K) Become bored if the description is too long or detailed.
When I try to recall names, I remember:
(V) Faces but not names.
(A) Names, but not faces.
(K) The situation in which I met the person, but not the name or face.
To occupy myself while I wait, I usually:
(V) Look around, read, or stare.
(A) Talk or listen to others.
(K) Walk around, do something with my hands, or tap my foot.
(V) Watch someone show me.
(A) Listen to directions.
(K) Try to do it myself.
When someone asks me for directions, I:
(V) Prefer to draw them.
(A) Easily describe each step.
(K) Have to point and gesture.
You got 4 or more (V) responses : You process things VISUALLY.
As a writer with a strong visual sense, you need an organized work area in order to avoid distractions. Sitting with busy artwork or bulletin boards in your line of sight can interrupt your flow. You prefer your notes orderly and neat and you work well with an outline. Using Post-its and to-do lists can help you stay on track. For inspiration, look for beautiful or meaningful images, watch movies, or spend time in a bookstore admiring book covers. Use your gift of "seeing" your story unfolding in your imagination to help your writing come easier.
You got 4 or more (A) responses : You are an AUDITORY learner.
Get yourself a "do not disturb" sign or a pair of earplugs, because you are writer who prefers the sound of silence. You'll want to avoid areas with loud music or conversation when writing, but when collecting ideas, turn on your "writer's ears" and allow inspiration to come through song lyrics, the sounds of nature, or overhead dialogue. Read your work aloud when you're stuck and listen for that inner voice that instinctively knows what's missing. If you don't already talk to yourself, try it! Brainstorm ideas out loud. And since you thrive on hearing feedback, find a supportive person who will listen and tell you what's working.
You got 4 or more (K) responses : You prefer to use your KINESTHETIC abilities.
Remember how you were taught in Creative Writing 101 to use all five senses? This is especially true for you, as you are a writer who brings your whole physical self to the page. Check in with your sense of sight, touch, taste, smell, and hearing often, not only as a way to spark your imagination, but also as a way to keep your butt in the chair. If you're hungry, too cold, or wearing scratchy socks, you're likely to be cranky and distracted. Moving your body will help you get back in the flow, so set a timer and take breaks to walk the dog, take a shower, or peel an orange. Treat yourself to a moleskin journal and a fancy pen and let yourself doodle or scratch out half-formed thoughts. When you're blocked, ask yourself what you want your readers to feel, and then trust your gut.
Let me know if any of these suggestions help improve your writing life!
(adapted from "Learning to Study Through Critical Thinking" by J. A. Beatrice)
Huh. Well, according to this, I'm a visual, but I also know I'm very sensitive to sound, and very kinesthetic in my work. I guess it's good to have a balance of all the styles!
Leave a Reply Cancel reply
Your email address will not be published. Required fields are marked *
Save my name, email, and website in this browser for the next time I comment.
You may also like
You Obviously Know What You're Doing
Blogging secret #7.
3 Ways to Let Your Intuition Take the Lead
Writing Tip #1: Use Concrete Language
QUIZ: What is Your Natural Writing Talent?
by Mary Jaksch | Tips For Writers
Do you know what your natural talent is?
Most writers don't. And that is a problem because it can take years to find out what you are really good at as a writer and what you should focus on if you want to boost your chances as a writer.
Start the quiz below to see what kind of writing talent you possess.
RECENT POSTS
31 ways to find inspiration for your writing.
You can't wait for inspiration. You have to go after it with a club. - Jack London No matter how much you love writing, there will always be days when you need inspiration from one muse or another. In fact, I would argue that inspiration is not just a desirable...
25 Writing Prompts For St. Patrick's Day
Prompts are a great way to get your creative juices flowing, and what better option than to take advantage of writing prompts for St. Patrick's Day? Whether you celebrate the man after whom this holiday is named, or celebrate the pride of the Irish, below are...
How To Write A Bedtime Story: 4 Tips To Make A Magical Impact On Readers
If you want to learn how to write a bedtime story, you have a great goal. From children to adults, bedtime stories are a loved pastime. Whether it's the three-year-old asking you to read their favorite one, or a sleep app for adults with a slow, sleepy voice...
Beta Readers: 5 Skills To Become A Fantastic Help To New Writers
If you want to become a beta reader, the great news is, you're not far away from this dream. Beta readers are an integral part of a writer's process, and while they are most commonly associated with newer writers, you may get to try your hand at beta reading for an...
How to Become A Proofreader In 5 Steps (Even As A Beginner)
If you like to edit writing and can quickly catch grammatical errors, you might have wondered how to become a proofreader. Becoming a proofreader requires you to have a sharp eye for typos and a passion for grammar rules. It will be your job to make sure pieces are...
JOIN OVER 2 MILLION READERS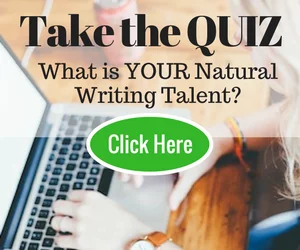 About The Author
Mary jaksch, latest posts.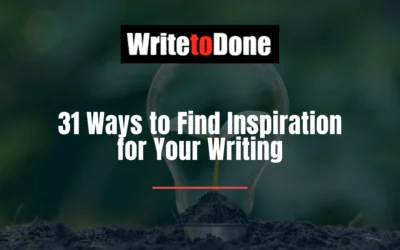 by Leo Babauta | Be Inspired
by Sarah Rexford | Be Productive , Enjoy Creative Exercises , Resources for Writers
by Sarah Rexford | Create a Book , Fiction , How to Write Stories , Tips , Tips For Writers
by Sarah Rexford | Create a Book , Promotion , Share Your Writing
by Jackie Pearce | Freelancing , Tips For Writers
Kindle Cloud Reader: Transform Your Reading Experience And Lengthen Your Read List, 1 Book At A Time
by Sarah Rexford | Be Inspired , Fiction , Non-Fiction
If you love reading, but you don't always want to pack a bag with all your favorites, using Kindle Cloud Reader is a great alternative. Many of us have likely faced what feels like a life choice when going on vacation—which books to bring, and which ones to leave...
How To Write A Book Review In 5 Easy Steps
by Jackie Pearce | Market Your Writing , Non-Fiction
Writing book reviews is a great option for people who are passionate about books in general or want to get their foot in the door of the book publishing industry. Whether you choose to do it as a side hustle, or want to do it for work, there are a few things you...
How to Build a Summer Writing Routine in 4 Simple Steps
by Hunter | Be Productive , Motivation , Tips , Tips For Writers
When the weather turns warmer and the days get longer, many of us start to daydream about the possibility of making serious progress on our writing projects. Whether you have some time away from work or study, or simply make use of the extra daylight to extend your...
Book Licensing: 10 Crucial Tips If You're Considering Selling Your Rights
by Tom Chalmers | Create a Book
You're delighted that your self-published book is selling well. But what if I told you that no matter how good your sales, you're still leaving stacks of cash on the table? You might not believe me. But think of your book - on bookshelves around the world. And...
Is It Too Late to Start Writing?
by Hunter | Uncategorized
Perhaps you've always wanted to be a writer but haven't made it happen yet. There are so many reasons why you might not have made the leap from aspiring to write to actually starting to do it yet. Maybe you doubt whether you're good enough. Maybe writing has...
Why Is Writing So Hard? (And What to Do About It)
by Guest | Uncategorized
Do you ever find yourself asking why is writing so hard? When people picture the working process of a writer, they often picture a carefree, fun, and creative situation. Perhaps that's how you imagined being a writer would be. Often, our earliest experiences...
Rising Action in a Story (Or, Why Your WIP Might Suck)
by Gloria Russell | Fiction , How to Write Stories
Have you ever told somebody that you started a book but you just couldn't get into it? Have you ever picked up a book and struggled through the first page, the first chapter, even the first half, only to stop reading entirely? You may even have a bookshelf dedicated...
Session expired
Please log in again. The login page will open in a new tab. After logging in you can close it and return to this page.
What Is Your Writing Style?
Wondering what your writing style really is? Then it's time to figure that out, isn't it? Good thing you can take this insightful quiz and get your answer!
Maybe you're more into narrative. Or sales copy, because it's persuasive. Or even argumentative, because you love to write controversial opinion pieces?
This test is not based on any scientific study whatsoever. It is intended for fun only so do not treat the result too seriously :)
Do not think about the answers too long. If you think you answered incorrectly, you can always go back to any question and change your answer.
Enjoy and share
At the end of the quiz we will give you the result. You can share it with your friends :)
It's time to get some answers! Answer these questions about your writing habits, and we'll tell you which writing style is your preferred go-to! You know you want to know.
You may also like...
Popular categories.
Women | Men | Couples | Adults | Kids | Living | Health | Career | Animals | Entertainment | Food | Personality | Technology | Sport | Travel
Home | Advertise | Contact | About | Privacy Policy | Cookie Policy
quizony.com © . All Rights Reserved.

Welcome to Quizony
By continuing, you agree to Quizony's Privacy Policy and Cookie use .
Privacy Policy
Online Terms
DMCA Notice
What Kind of Writer Are You?
Curious about which famous writer you are most like? Your writing style - and habits - determine what kind of writer you are. Take this fun quiz to see which famous writer you most resemble...
What is your drink of choice?
surprise me!
Water in a glass
Loose leaf Earl Grey
Cheap red wine
You're most likely to start a sentence with:
The rats of hunger gnawed at her belly…
He burst into the room waving his gun…
(fill in first line here)
They say the eyes are the window to the soul, but…
Black, black, black as my soul…
In 1928 on the banks of the river Seine
How do you write?
In a cheap exercise book
PC Computer & Word
On my typewriter in an attic
In a handmade journal
Fountain pen
How do you spend Friday night?
Chained to my desk
Working at the local Pizza Palace
Out with my friends, gathering research
At a baroque chamber orchestra concert
Seeking the kernel of human understanding
At the movies, blockbuster time!
What inspires you?
The NYT bestseller list
Everything!!!
The works of William Shakespeare
My typewriter, cigarettes, bottle of wine
How much do you write each day?
Like Dostoyevsky I focus on quality, not quantity
1,023 word a day x 2.5 months = new book
What the muse tells me
My research is coming along swimmingly
500 words, 499 of which I scratch out
As much as I can fit in between my 3 jobs
Where do you holiday?
Real writers don't take holidays
Wakeboarding!
My mother's house
Meditation retreat
Somewhere where inspiration can track me down
Whats your favourite word?
Who are you most likely to hang out with?
My nearest and dearest at an intimate dinner party
My fellow waitrons
My many friends
My friends at the mall, shopping.
No one/my cat
Other writers – and vegetarians
What's your pet peeve?
Being misunderstood
People not keeping up with me
Never having time for myself
The sun rising each day
Trying to squash my vision into an acceptable form
The instagrammization of modern society
If you found $20 how would you spend it?
Typewriter tape
Movie tickets
A weighty tome
On my vision board
Give it to a beggar
Norman Maclean
You are… Norman Maclean, author of A River Runs Through It, published for the first time at the grand age of 73 years old. You love the idea of being a writer and you're really great at gathering ideas, making notes and talking about your vision (which really is worth talking – and writing! – about). The actual writing of your book is a little trickier. You may have been called, at one stage or another, something of a procrastinator.
Paulo Coelho
You are… Paulo Coelho, author of The Alchemist, among many other soulful masterpieces. You write because you feel a deeper calling to the work, and because you want to explore the soul element of life. You're not shy of adding a moral to the story and most want to reach readers who will understand your unique view on life. Writing is more than just putting words on paper for you – it's a written prayer.
You are… E.L. James, author of the bestselling erotic romance Fifty Shades of Grey. You write because you can – and because you're good at it. You're not shy about telling others about your work, or letting them read it, because you plan on having an audience of millions, in the very near future. You're not trying to change the world with your writing, but you are trying to change your world – ideally by becoming the author of a runaway bestseller.
Ernest Hemingway
You are… Ernest Hemingway, author of The Old Man And the Sea whose economic and understated style had such an influence on 20-the century fiction. You are an artist: first and foremost. You take your writing seriously because you know that it is a craft that must be honed. You're not just writing a book, or scribbling down some words on the page, you are creating a world that your reader will live in, and remember, for years to come.
J.K. Rowling
You are… J.K. Rowling, author of the hugely popular Harry Potter series. You work at your writing the way other people work at puzzles: putting together one piece of it at a time, as often as you can, between real life commitments. You know that one day all this hard work will pay off and you're confident that you will be a success story and that the world will finally get to see the words you have been adding to your book, day by day.
Sylvia Plath
You are… Sylvia Plath, author of The Bell Jar and the art of confessional poetry. Anyone who says writing is easy clearly hasn't ever tried to write anything of worth. You take your writing seriously because you know that it is the one true art that can express the plethora of human experience and suffering. You feel it is your duty to transcribe this expression.