How to Write a Resume
The 3 Main Resume Types
Functional Resume
Combination Resume
Chronological Resume
Resume Examples
How to Write a Cover Letter: Step-by-Step
Cover Letter Tips You Should Know
Cover Letter Sample
Cover Letter Format
How to Write a CV
CV Template
Our CV Sample
How to write an Essay
What is a Bibliography
How to write a Bibliography
Bibliography Writing Tips
Business Vocabulary
Learn How to Write a Business Plan
Business Plan Template: The Basics
Types of Business Letter
Business Letter Formats
A chronological resume is one of the three main resume types, and is one of the simplest to create. In this type of resume, your work history is listed with either your current job or the most recent position you've held listed first. Hiring managers typically prefer chronological resumes over functional or combination resumes because it is easy for them to see what positions you've held and how long you held them. Is a chronological resume the right choice for you? Let's take a closer look.
Ideal for Spotlighting Work History
If you're considering a chronological resume, you'll be glad to discover that this particular resume type is straightforward and fairly quick to create. While functional resumes place an emphasis on your accomplishments and feature only a brief summary of your work history, chronological resumes are the opposite, with other elements taking a back seat to your employment history.
When to Use a Chronological Resume
Chronological resumes are best for people who have a strong work history. If you are new to the workforce or have been out of the workplace for an extended period of time, it is likely that a functional or combination resume will work better for you.
You're an experienced worker seeking employment similar to the job you have now. In this case, the chronological resume gives potential employers a look at your work history and shows them you're already working in your field of choice. In addition, it tells them that your skills are current – something that may put you at an advantage over competing applicants.
You've always held similar jobs. Hiring managers will quickly notice that you have an impressive body of experience that will make you an asset.
You've followed a steady career track, gradually working your way into positions with greater responsibility. Potential employers can easily track your career and will want to interview you, particularly if you place a little extra emphasis on skills and accomplishments related to the position you are applying for. Most employers are eager to hire rising stars.
When to Consider a Different Type of Resume
Some employers prefer a Cv, a functional resume, or a combination resume. If you are not certain which type of resume will yield the best results, contact the hiring manager and ask which type of resume the company prefers to receive. In addition, consider using a different type of resume in the following situations:
You've job-hopped a lot. Whether by chance or by choice, job-hopping often leaves a negative impression on hiring managers. Consider using a functional resume if you have a history of jumping from one job to another.
You've changed career tracks multiple times. If you have tried different jobs out for size and changed career tracks more than once, it's likely that you have many skills employers will find appealing. Highlight skill and minimize career change by using a functional or combination resume.
You want to transition into a completely new career. If you have desirable skills, certification, or education and want to make a career change, a functional resume that places a large amount of emphasis on these aspects will prove more attractive than a chronological resume that focuses on unrelated positions you've held in the past.
You don't fit the mold. If you're not sure that your past history will help you obtain the job you're applying for, listen to your intuition and pick a different type of resume. Consider using a functional resume that highlights transferable skills you've acquired. This will improve your chances of winning an interview.
Key Elements of a Chronological Resume
While chronological resumes focus mainly on work history, they may contain some additional elements as applicable to your individual situation and the position you are applying for. In addition to a detailed job history listed in reverse chronological, consider including some of these useful elements in your resume:
Job objective
Brief career summary statement
Applicable certifications
Special skills, if applicable
You might notice that some of these elements are identical to those found in other types of resumes. Just remember that a chronological resume emphasizes job history, and keep other elements concise.
Ready to write your own chronological resume? See examples and view chronological resume templates here.
You Should Probably Be Using a Chronological Resume—Here's What It Is and How to Make One
Hot jobs on the muse.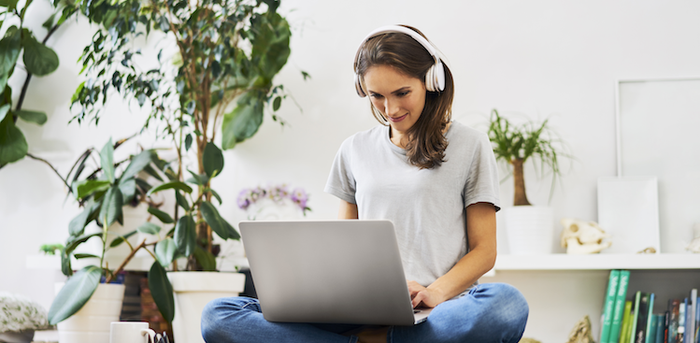 If you don't organize your resume properly, it's all too easy for it to look like a bunch of mumbo jumbo. And when all those words and numbers blend together into a big mess, you make it that much harder for a recruiter or hiring manager to see the point in bringing you in for an interview.
That's where the chronological resume format comes in.
What Is a Chronological Resume?
You know what a resume is, right? A one-pager documenting your work experience, education, skills, and extracurriculars that paints a nice clear picture of what makes you a valuable employee or hire?
Well, a chronological resume does that by listing your work and other experiences in reverse chronological order, meaning your most recent jobs are at the top of your resume and your least recent jobs are down below. (This is why it's sometimes called a reverse chronological resume—because that more accurately explains what's going on.)
That doesn't mean that everything you've ever done gets listed exactly in reverse chronological order, though. If you have jobs that overlap in a certain timeframe, for example, you might choose to list the job that's most relevant to the role you're applying for first, regardless of when you started it.
It's also pretty common to put your education and activities in their own section or sections, rather than mixing them in with your work experience. If you went to graduate school or have multiple education experiences, you'd still list them in reverse chronological order within your education section, for consistency.
Who Should Use a Chronological Resume?
The beauty of this layout is that it works for just about anyone looking for any kind of job. Students and new grads tend to lean on this format because it's the simplest way to organize their limited work experience. The same goes for professionals at any level with a consistent career history—in other words, those who've gone from job to job without gaps (or with very few gaps) between roles.
A chronological format is also the most popular layout hiring managers see. That means if you go with this format, your resume will be easily understood by any type of recruiter out there.
What's in a Chronological Resume, and How Does It Differ From Other Resume Formats?
A chronological resume includes the following:
Your name and contact information (at the top of the page as the header)
Your work experience, including your responsibilities and accomplishments for each job you've held (you can include this under one header, "Work Experience," or divide it into "Relevant Work Experience" and "Additional Work Experience" if you want to really tailor your resume to a specific job)
Your education and certifications
Your skills and hobbies
Other activities or volunteer experiences
A summary statement (this is optional and usually not needed unless you're a higher-level executive or career changer)
The way these items are organized is simple: Your work history goes toward the top—because it's the main focus—with each role listed in reverse chronological order. Your education, skills, and activities fall toward the bottom or off to the side of the page—except if you're a new grad, in which case you may list education at the top.
Other formats, like a functional resume or combination resume , include these same elements but in a different layout. A functional resume groups your experience and responsibilities not by role but by skill, and lists your jobs and education at the bottom. A combination resume, on the other hand, is a mix between a functional resume and a chronological resume, highlighting both your skills and experience in equal measure. Both of these layouts are less common than a chronological resume and are used most often by career changers, people with unique career paths, and people who have taken long breaks between jobs.
How Do You Write a Chronological Resume?
The best course of action for writing a chronological resume is to start off with a rough outline (or use a template ). In your head or on paper, list out every work-related experience you've had. Based on that information, decide how you want to sort that information and how many "sections" of your resume you want to create. You'll most likely include several or all of the sections listed in bullets above (more or less in that order).
Once you know the layout, start to plug in your information in reverse chronological order, including with each job you've had your title, company (and sometimes company location), dates of employment, and three to five bullet points explaining what you achieved and the skills you built in that position.
If you've never written a resume before, definitely take a look at this comprehensive guide to making a resume for more thorough advice.
What Does a Chronological Resume Look Like?
OK, so this all sounds good and dandy to you, but you're still not sure exactly what this looks like in practice. Don't fret—here's a sample chronological resume you can use as a reference when you decide to make your own.
Download an Example Chronological Resume
Anything Else I Should Know About a Chronological Resume?
How you format your resume is only half the battle. The other half is about making sure the content itself is in tip top shape—because that's what recruiters are reading, after all. This means that your bullet points should start off with strong action verbs and showcase your accomplishments rather than just your duties.
Don't forget to tailor your resume to the role you're applying for—make sure your bullet points match up with the qualifications and responsibilities in the job description, and that you're including relevant keywords the company's applicant tracking system, or ATS , may be scanning for. And of course, check (and double check) your information for spelling and grammar mistakes.
One more note: Try keeping your resume to one page, unless you're at least a decade into your career. Hiring managers love to skim resumes, and long ones tend to turn them off. Save all the little details you can't fit into your resume for your cover letter and interviews.
Career Sidekick
Interview Answers
Career Advice
Resume Builder
CareerSidekick
Chronological Resume: The Best Format? (And How to Write It)
300+ Interview Questions Answered.
300+ Interview Questions with Expert Answers.
If you're wondering whether you should use a chronological resume format (also referred to as reverse-chronological resume format) or trying to get help with how to write it, then this article is for you.
And if you've been told to use a functional resume because you're changing careers or have a work gap , then this article will help you, too! (And my advice on this topic might surprise you).
Here's what you're going to learn:
What is a chronological resume? And what is a functional resume?
Why it's NOT beneficial to use a functional resume in most cases, and why the chronological resume format will get you the most interviews
How to write your chronological resume
Definition: What is a Chronological Resume?
A chronological resume is a resume format that lists your work experience based on the dates it occurred. Working downward from the beginning of your Work Experience section, you should start listing your most recent positions first. So the top of the section will contain your current or most recent job. Below that on your resume will be your next most recent job.
This is how to write a chronological resume, which is also commonly called the reverse chronological resume. (They're the same, just different terms. Always start with your most recent job at the top of your Work Experience. Here are some examples ).
What is Reverse Chronological Order?
As mentioned above, reverse chronological order means that your previous jobs are listed in order of date, beginning with your most recent position at the top. Your final entry in the list should be your oldest or least-recent position.
Note that you're not obligated to list every job on your resume! You can choose where to begin telling your career story, or whether to omit a certain job for strategic reasons (for example, if it was only a three-month position, and isn't related to your current career path).
So I'm not suggesting that you must start with the first job you ever held. However, once you've chosen a starting point for your resume work history, you should list those positions in reverse chronological order as described above.
Chronological Resume Example:
If you're still not 100% clear on what chronological order on a resume looks like, here is an example work history section from a chronological resume:
Work Experience IBM (2019-Present) Senior Product Manager Brief paragraph describing the role. Don't write too much here, because you should mostly show your accomplishments and work via bullet points Accomplishment 1 Accomplishment 2 Accomplishment 3 Microsoft (2016-2019) Product Manager Brief paragraph describing the role. Two or three sentences is ideal, and you should try to put numbers and metrics whenever possible. Accomplishment 1 Accomplishment 2 Accomplishment 3
Notice that the most recent or current job is listed at the top of the work history, and then you move downward for each previous job.
So now you know what a chronological resume looks like, including a real example/template you can use! Next, I'll explain why recruiters and hiring managers prefer this format, and why it will get you more interviews.
Should Your Resume Be Chronological?
After recruiting for 5 years, I can say without a doubt: Yes, your resume should be in chronological format.
The first reason that your resume should be chronological format is: this is what hiring managers and recruiters are accustomed to seeing and prefer.
Functional resumes are confusing and difficult to gather info from.
When I worked as a recruiter, I had multiple hiring managers send a functional resume back to me, and tell me to have the candidate rewrite it in chronological format. They simply don't want to read a functional resume because they cannot gather enough info from it.
(If you don't know, a functional resume lists your skills and past work without any dates. It groups them by skill type or functional area and not by chronological order. So that's the definition of a functional resume).
This deprives hiring managers and recruiters of important info and context. They're not as able to understand your career story or see how recently, or for how long, you used certain skills. Therefore, they are less likely to feel confident in inviting you to interview.
(Hiring managers want to interview people who are likely to be able to step into the job and succeed. They want the necessary info to make that decision before occupying their time with an interview).
So, with each online job getting hundreds of applicants, there's no reason for a hiring manager to struggle to understand the one or two functional resumes they receive. They'll just move on to a resume that's written in the format they prefer – which is chronological.
When is a Chronological Resume Not Advantageous?
Many experts will tell you that a chronological resume is not advantageous when you've had gaps in your work history, when you've had a non-traditional or unusual career path, or when you're attempting to change careers.
However, even in these cases, most hiring managers will prefer a chronological resume if it's well-written.
You can explain work gaps right in your employment history section.
You can tailor your work experience to show the pieces of work you've done that are most relevant for the job you've applied for now… even during a career change.
For more help with this, we have a full article on how to write a resume for a career change. If you click that link, I explain more about why a functional resume isn't ideal, and one of the career coaches who I featured in the article confirms it. To quote her:
As a former corporate recruiter, I am not a fan of functional resumes. Recruiters are taught to scan resumes chronologically. When you take the experience out of context or "order," it often gives the recruiter the impression you are trying to hide or fudge experience.
The bottom line is: Trying to hide the dates and order of work will only frustrate and confuse hiring managers and cost you job interviews.
So my answer to, "Should resumes be chronological?" is a resounding "Yes."
Now that we've covered what differentiates a chronological and functional resume, and which you should be using if you want to get more interviews, let's talk about how to start writing it!
How Do You Write a Chronological Resume?
To start writing your resume, make sure you understand the format and have reviewed the chronological resume example from earlier in this article.
Then, here are the steps to write your chronological resume:
1. Enter company names, dates of employment, and job titles
You can list dates in terms of years, or months and years. Whatever you decide, keep it consistent.
You can also list the city/state of each job if you choose. This is also optional and is a personal decision when setting up your chronological resume.
2. If you held multiple roles within a company, show each job title separately on your resume
This is important so that employers can see that you advanced/progressed in the company. Recruiters typically love this!
Here's another example of a chronological resume, where you can see two distinct job titles listed under one single employer. This person was promoted from Sales Rep to Branch Manager.
3. Write bullet points describing each role you've held
Each role should have multiple bullet points describing what you accomplished and did for the employer. (Not just saying, "responsible for ___".)
It's much better to start with a verb like, "led six team members…," or "grew our department revenue by…")
This article has resume bullet examples to help you.
4. Write a brief paragraph to describe each role (above the bullet points)
This is optional. As you can see in the resume example above, it's possible to go directly from job titles to bullets, without any paragraph content.
However, if you'd like, you can write a brief paragraph about what you did in the role overall. This can provide more context to the reader.
However, this paragraph should be concise, and you should never put it instead of bullets. I recommend 2-3 sentences at most. The bullets are more important and will be read more closely.
5. Add metrics and data when possible
You'll get more interviews by being specific and talking about results on your resume, rather than responsibilities. So try to pack your bullets with metrics… like dollar amounts, percent increases, number of people you led or trained, etc.
You don't need to be in sales to have metrics! (I hear this common objection a lot).
For example, if you're an editor for a company's news blog, you could write:
"Edited and published 30 articles per month for the company blog, which was read by 40,000 people each month and generated an average of 10 qualified leads for the business."
The more specific you can be on your resume, the better. So if you see an opportunity to add facts, data, and metrics in any of the paragraphs OR bullets you've written, do it.
Here's another example of how to write about results rather than responsibilities:
Which sounds more impressive…
A) "Responsible for leading the customer service team and handling all inbound requests for the company"
B) "Led the 22-person customer service team which handled 250+ inbound requests per day via phone and email"
That second option is going to grab attention and get you more interviews from top employers.
6. Add other necessary resume sections
After you've written your professional experience in chronological order, you then need to fill your chronological resume out with the other key sections, including:
Your header/contact info
A resume summary paragraph
Your skills section
Your education section
If you need more help understanding what order to put these in, and how everything fits together in the "big picture" of your resume, this article has more info on the important sections of a resume.
7. Consider adding optional sections
You can also include one or more of the optional resume sections on your chronological resume:
Volunteer work/community involvement
Honors & awards
Testimonials from past coworkers/managers
A secondary skills section (sometimes it makes sense to separate your skills into two sections. See image below for an example)
If you read everything above, you now know why the chronological resume (also called reverse chronological resume) is the format that employers prefer.
It shows the important information that they want to see in your work history, including information that functional resume formats don't include – like how recently you did each type of work, and for how long.
Without this information, many employers will not be interested in interviewing you.
They just can't possibly know enough to determine whether you're a good potential fit for their job. So at best, they'll ask you to send a chronological resume instead, and at worst, they'll invite other candidates to interview and you'll never hear from them.
So that's a scenario that we want to avoid, and you can do that by writing your professional experience in reverse chronological order.
By combining this with sections detailing your skills, your education, and other key qualifications, you will get more callbacks when you apply for jobs so you can find a new job faster.
If you want to see more resume examples and advice, this article has 3 more work experience examples that follow the advice above.
Popular Interview Questions
Tell me about yourself.
4 Examples of How to Answer "Tell Me About Yourself" in Interviews.
Why should we hire you?
Best Answers to "Why Should We Hire You?" (4 Samples).
Why did you choose this job?
Eight answers to "Why Did You Choose This Job/Career?".
What to say in a job interview
Top 20 Essential Interview Questions and Answers.
Why did you apply for this position?
3 Example answers for why you applied.
Popular Resources
Thank you email after interview.
4 expertly written sample emails for after your interview.
Follow up email after interview
No response after an interview? Here's how to follow up by email.
Resume summary examples
10 Resume summary examples that will get you interviews.
Signs an interview went bad
15 Signs your interview didn't go well.
Best excuses to miss work
9 Good reasons to miss work.
Biron Clark
Biron Clark is a former executive recruiter who has worked individually with hundreds of job seekers, reviewed thousands of resumes and LinkedIn profiles, and recruited for top venture-backed startups and Fortune 500 companies. He has been advising job seekers since 2012 to think differently in their job search and land high-paying, competitive positions.
Privacy Preference Center
Privacy preferences.
Resumes Resume Builder Resume Templates Creative Resume Modern Resume Basic Resume Professional Resume Traditional Resume ATS Resume High School Student Resume Word Resume Resume Examples Resume Formats Hybrid Resume Functional Resume Chronological Resume How to Write a Resume Skills Summary --> Resume Objectives Work History list References Resume Skills
Cover Letters Cover Letter Builder Cover Letter Templates Cover Letter Examples Cover Letter Formats How to Write a Cover Letter
CV CV Templates
Job Overviews
Resources Career Guides How to Become
Resume Builder
career guides

What Is a Chronological Resume?

Employers and job seekers alike often favor chronological resumes, which basically act as timelines centered on work experience. Hiring managers find their standard format convenient for locating desired information quickly, and candidates often consider chronological resumes easier to construct than other types of resumes because of their predetermined order for listing roles. As an added benefit, chronological resumes tend to do well at satisfying Applicant Tracking Systems (ATS) because of their traditional, straight-forward style.
Chronological resumes present work experience according to when each job happened, going from present to past. Since employers want to get to the "good stuff" right away, positions get listed in reverse chronological order—meaning your current job (or the one you most recently held) takes the top spot under the heading for that section. From there, readers can essentially reconstruct your career progression by reading down the page to see the other jobs that led to where you are now.

Highlighting Qualifications
Chronological resume entries must tell more than places and dates. Each needs to convey what the role encompassed and what you achieved. By doing so, employers grasp how individual experiences contributed to your overall qualifications. Bullet points work well, as do short-yet-descriptive paragraphs. Use action verbs that tell employers they're looking at a go-getter who gets things done. Similarly, include quantifiable information to paint a vivid picture rather than relying on boring clichés.
Additional Sections
And while work history may stand out on a chronological resume, other vital information must also be included. At the very least, employers expect an "education" section. (Because students and recent graduates usually lack significant experience, they appropriately place this section higher than work history.) Then, depending on your industry and qualifications, add pertinent groupings, such as "skills," "certifications," and "volunteer work." Some job seekers also choose to include a career objective, qualifications summary, or similar introductory material.
Chronological Resume Format
The top of any resume starts with the candidate's name and contact info. From there, a chronological resume launches into work history with a bold heading such as " Professional Experience." Each entry under the heading should include the name of the employer and location, the job title, and the period the position was held. After this standard information, vividly but succinctly describe duties, responsibilities, and achievements. Include other relevant sections that support your candidacy.
A chronological resume may look like the following example:
JANE A. CANDIDATE 123 Main Street Anytown, USA 12345 [email protected]
PROFESSIONAL EXPERIENCE
Planned and prepared meals in accordance with federal nutritional guidelines
Developed and executed age-appropriate activities
Assisted school-aged children with homework and test preparation
Communicated with parents and guardians regarding children's progress and daily activities
Led group activities (prepared and read stories, directed games and art activities)
Supervised play indoors and outdoors
Assisted children with eating, proper hygiene, and naptime preparation
Followed all required classroom safety procedures
Performed housekeeping duties such as laundry, cleaning, dishwashing
Provided supervision and care for children while initiating positive measures to control behavior
CERTIFICATIONS
Experiment with spacing, wording, fonts, italics, capitalization, and underlining to achieve a visually attractive resume. Likewise, customize headings to fit what you want to highlight. Check out our resume database if you need inspiration.
When to Avoid a Chronological Resume
A chronological resume works well for someone with a vertical career path in which positions keep leading up to higher roles within the same industry. But not every job seeker's trajectory falls into place that way.
Employment gaps and excessive job-hopping are both more noticeable on a chronological resume than on other types. Likewise, people who are switching fields do not particularly want to draw attention to the fact that a substantial amount of their work experience has little to do with the position at hand. In such cases, experts often recommend a functional resume in which skills receive top billing and employment history falls to the bottom of the document.
Whether chronological or otherwise, be certain your resume clearly showcases your best selling points. Before sending out, confirm it is free of errors, contains appropriate keywords, and is tailored to the employer's specific needs. Enlist a trusted set of eyes to proof and provide honest opinions. Better to hear suggestions beforehand than for hiring managers to pass you over!
Skip to main content
Skip to footer
Resume Genius
The World's Smartest Resume Builder
Home Resume Help What Is a Resume?
What is a Resume? Definition and Purpose
A strong resume communicates your qualifications and sets you up for career success. Here's a full breakdown of what a resume is (with a concise definition), why resumes are important for job seekers, and what makes each type of resume unique.
What is a resume?
A resume (or " CV " outside of the US) is a formal document that provides an overview of your professional qualifications, including your relevant work experience, skills, education, and notable accomplishments. Usually paired with a cover letter, a resume helps you demonstrate your abilities and convince employers you're qualified and hireable.
The spelling of resume originates from French, and means "summary." To this day, the purpose of a resume is still to provide employers with a summary of your relevant qualifications.
If you're applying for a job, you need at least a resume to be considered for the position.
On a base level, a resume is made up of the following five parts:
Contact details
Introduction
Educational background
Work history
Relevant skills
Example of a resume
Not sure what a US resume should look like? Here's a resume example written by a candidate with a few years of work experience:
In the above example, the candidate manages to fit all their qualifications onto a single, neatly organized page.
If you have fewer than 10 years of work experience, your resume's length should always be one page . However, if your career is decades long, you should use a two-page resume because it gives you enough space to highlight all your relevant accomplishments.
What is the purpose of a resume?
The purpose of a resume is to show employers you're qualified for a position and convince them to offer you an interview.
Many job seekers wrongly assume their resume should provide a full overview of their professional history.
Instead, think of your resume as an advertisement of yourself. Your resume should only emphasize your most relevant experience and skills, and highlight your most notable strengths and accomplishments.
If your resume quickly makes your ability to handle the work clear to hiring managers, you'll catch their attention and get more interviews.
What to include on a resume
Skip to 1:24 in the below video to hear from an expert what you need to include in a resume:
To expand on what the expert says, what you should put on your resume depends on the job you're applying for and your relevant professional background.
At a minimum, be sure to include these sections on your resume :
Contact details: when writing your contact information on your resume , include your first and last name, phone number, and email address. Additionally, you can add your LinkedIn profile. List your city if you want to show you live near where the company is located, but your mailing address isn't necessary.
Introduction: a concise overview of your professional background and key qualifications. Your introduction can be in the form of a resume summary or resume objective .
Education: Your resume's education section can include your school name(s), highest degree earned, majors and minors. Additionally, you can add your GPA (if it's greater than 3.8), Dean's list (if you've been on it), and relevant coursework if you lack experience or it's related to the position.
Experience: list any relevant work experience you have. Include your title, the company you worked for, years worked, and bullet points outlining your key responsibilities and notable accomplishments .
Skills: include skills on your resume that are relevant to the position. Be sure to use a strong mix of hard skills and soft skills to demonstrate that you're a well-rounded candidate.
Types of resumes
A common misconception is that there's only one way to write a resume . There's actually a variety of formats, and each resume format is used to emphasize different resume sections.
Depending on your specific skill set or work history, one format might be better suited to highlight your qualifications than another.
There are four main types of resumes :
Chronological resume
Functional resume
Targeted resume
Combination resume
To help you understand the differences between each resume format and decide which is the best for you to use, here's a detailed breakdown:
1. Chronological resume
A chronological resume opens with an introduction, and then provides an overview of your professional history in reverse-chronological order (meaning your most recently held position is listed at the top).
The chronological resume format is the most common type of resume used by job seekers today, and is suitable for candidates with various experience levels.
Example of a chronological resume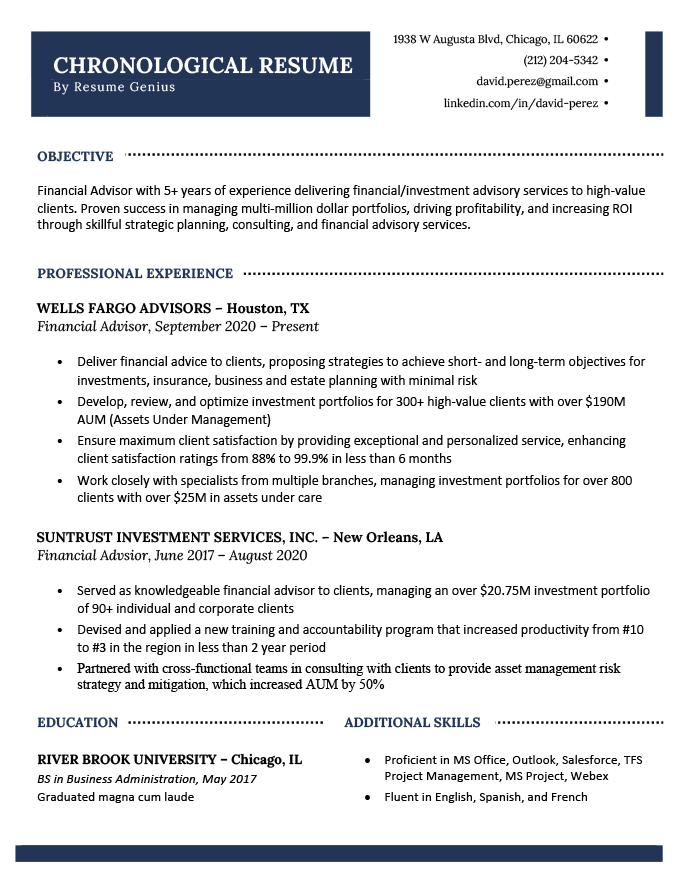 2. Functional resume
A functional resume is formatted to focus on your skills and abilities rather than your career progression. It's preferred by professionals who want to draw attention away from their traditional work experience, such as those who are changing careers or have significant gaps in their work history.
While similar to other resume formats, functional resumes are unique in several ways:
The skills section takes up most of the page, and categorizes your professional accomplishments according to the skill is demonstrates
The work experience section is short and barebones
Example of a functional resume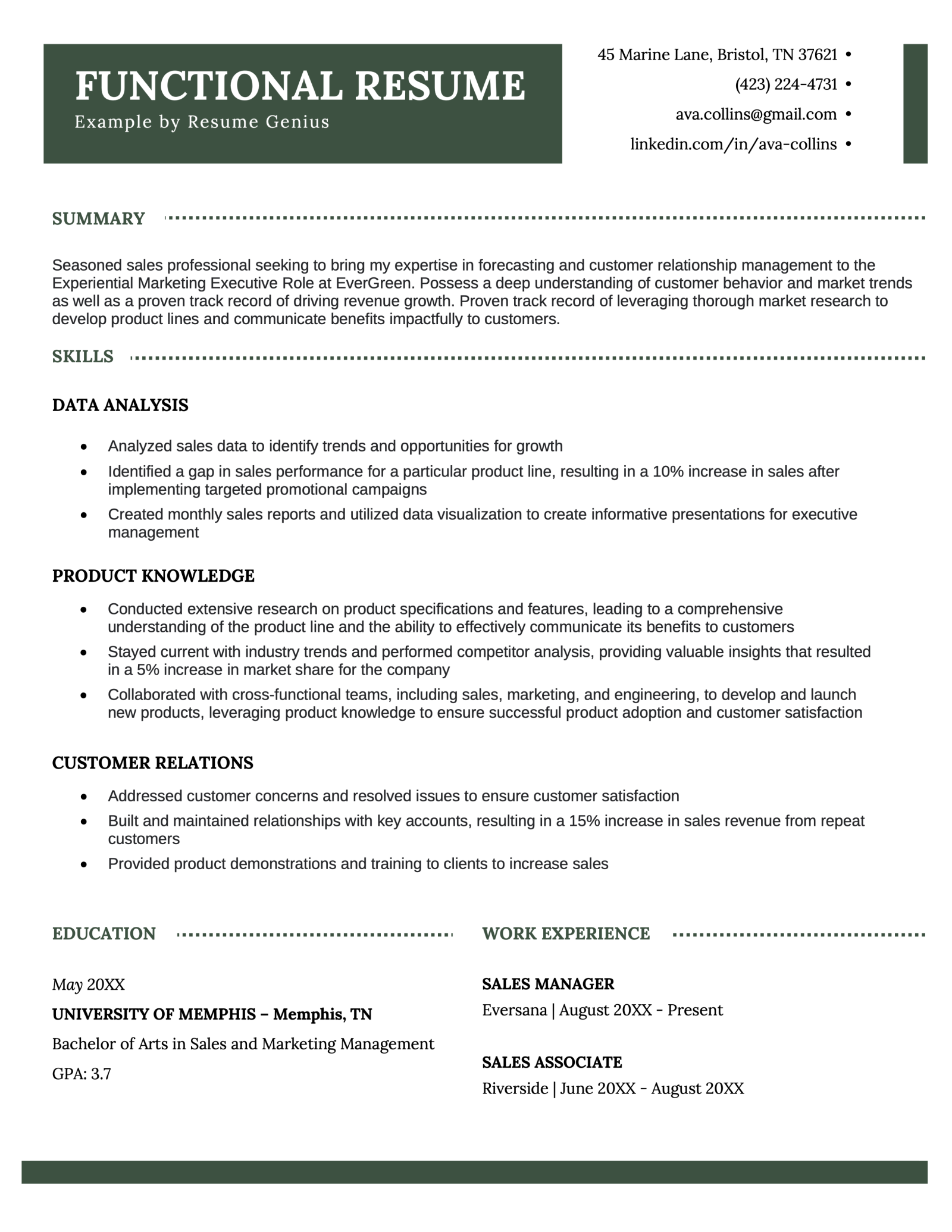 3. Targeted resume
A targeted resume is a resume you write with a specific position in mind.
Use this format to clearly highlight the skills and experience you have related to the position — writing each part of your resume in a way that best emphasizes your necessary qualifications.
To write a strong targeted resume, scan through the job listing for the position you want to fill. Typically, hiring managers include the skills, responsibilities, and traits that they want candidates to possess directly in the job description. Showcase these qualities on your resume to demonstrate you're an ideal fit (if you have the mentioned qualities).
4. Combination resume
A combination resume is a format that combines aspects of a functional resume and a chronological resume.
While a chronological resume focuses heavily on experience and a functional resume emphasizes skills, a combination resume typically balances both work history and skills equally to demonstrate your qualifications.
Combination resumes are ideal for candidates who have extensive experience or a highly developed set of skills that they want to showcase.
Example of a combination resume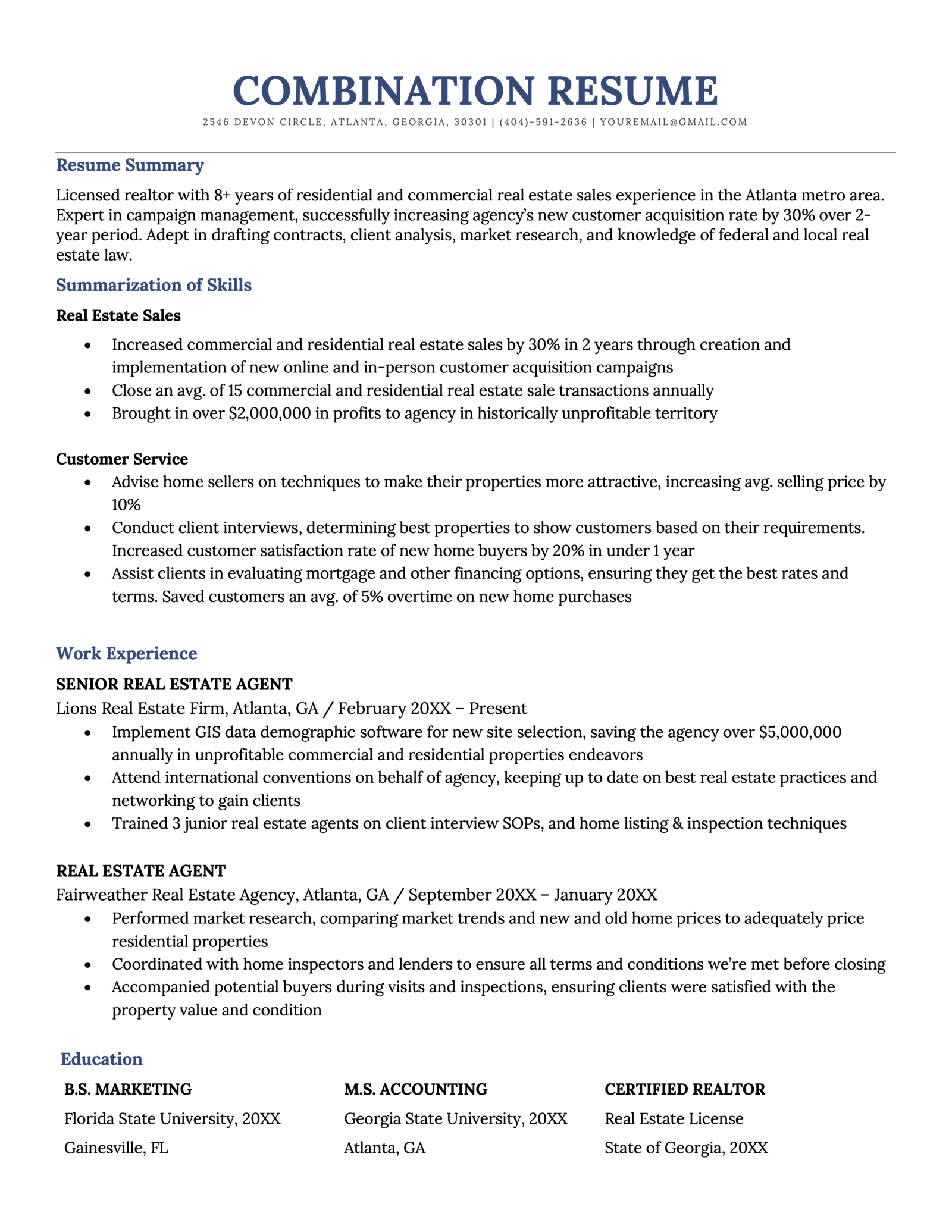 Why resumes are important for job seekers
Your resume is an essential part of the hiring process and the base requirement to be considered for a position.
A good resume is the first part of your application any hiring manager will see, so it's important that it conveys your qualifications accurately and convincingly.
Your resume should offer employers a quick overview of your relevant skills, employment history, education background, and accomplishments. Based on this information, they can make an informed decision about whether or not they want to interview or hire you.
It's no secret that you won't get far looking for jobs without a resume, meaning that as a job seeker it's a necessary document that you'll need sooner or later. If you're ready to get started, simply download your favorite online resume template and begin writing!
Click to rate this article
Written by Conrad Benz
Conrad Benz is a Digital Media Specialist & Resume Expert at Resume Genius, where he helps countless job-seekers craft standout resumes and launch their careers. His... more
Related Articles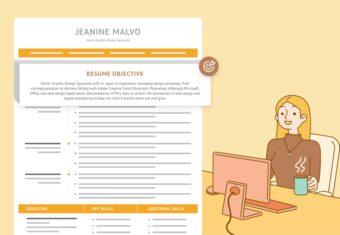 54+ Resume Objective Examples & Writing Help
October 20, 2022 | By Aaron Case, CPRW
How to Make a Resume for a Job in 2023
February 3, 2023 | By Conrad Benz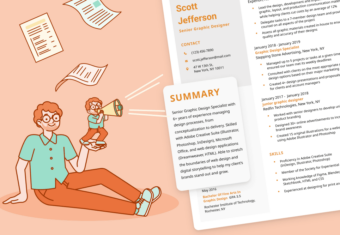 Professional Resume Summary Examples (& How to Write)
March 9, 2023 | By Conrad Benz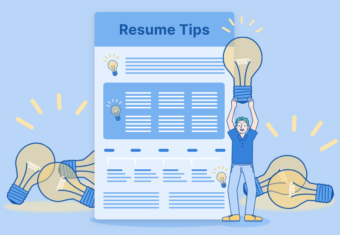 30+ Best Resume Tips to Help You Land a Job
August 18, 2022 | By Conrad Benz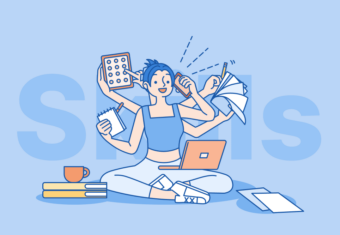 112+ Job Skills for Your Resume: List & Examples
December 21, 2022 | By Corissa Peterson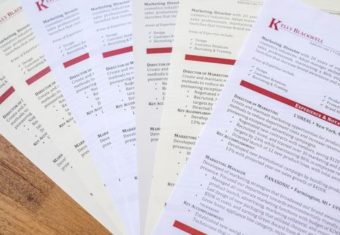 Resume Paper: 5+ Best Resume Paper Types
February 16, 2022 | By Nick Herschel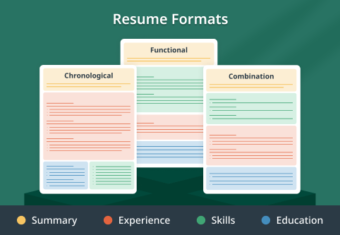 The Best Resume Format in 2023
February 3, 2023 | By Ida Pettersson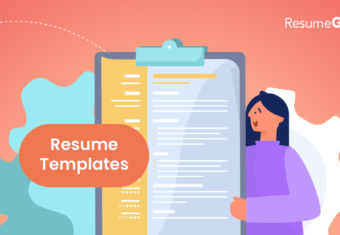 February 4, 2023 | By Geoffrey Scott, CPRW
Resume Tools
Resume Builder
Resume Examples
How to Make a Resume
Resume Format
Resume Summary Generator
Resume Help
Cover Letter Tools
Cover Letter Builder
Cover Letter Templates
Cover Letter Examples
How to Write a Cover Letter
Cover Letter Format
Cover Letter Help
What Is a CV?
How to Write a CV
CV Templates
CV Examples
Career Tools
Thank You Note Samples & Templates
Resignation Letter Samples
Letter of Recommendation Templates
Business Letter Formats
Career Advice
Forgot Password
Terms & Conditions
Privacy Policy
Accessibility
© 2023, Sonaga Tech Limited. All rights reserved
ResumeGenius.com is owned and operated by Sonaga Tech Limited, Hamilton, Zweigniederlassung Luzern with offices in Luzern Switzerland.

CVs & Résumés
How to Write a Strong Chronological Résumé (with Example)
Find out how you can write an impressive chronological résumé using the tips in our writing guide.

Adele Weeks
CV and Recruitment Specialist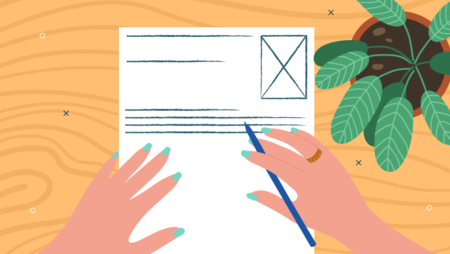 A chronological résumé is commonly used to showcase candidate experience and achievements when applying for employment opportunities . Since its emphasis is on employment history, without it, it can be particularly challenging to highlight your experience in an orderly manner. 
So, if you have defined your career objectives, and you want to make a lasting impression on a potential employer and boost your chances of securing an interview, a good résumé will do just that. The way you choose to highlight your skills and experience could make all the difference! So how do you structure your résumé in the right way? In many cases, a chronological format might be the best choice.
Here we have compiled a complete guide, together with some  key résumé tips , to help you get started and, hopefully, land your dream job!
What is a chronological résumé?  
The chronological approach is a frequently used résumé format and one that you are likely to be familiar with. This type of résumé lists your employment details and working experience in reverse chronological order, with your recent experience presented first, and usually on the first page. 
This configuration offers a straightforward and simple approach to introduce data clearly and concisely by prioritising relevant professional experience and achievements.
A chronological résumé is generally the preferred format of recruiters and hiring managers since it allows them to see what job roles you have held and for how long. It also enables them to access information on your most recent undertakings quickly. 
Who should use a chronological résumé?
Since chronologically structured résumés are perfect for spotlighting your career history , it works for just about any jobseeker in any industry. However, this is a particularly good option for you if you have substantial working experience. It is also the preferred format of students and graduates as it offers a simple way to organise and highlight limited work experience .
Although the chronological layout can be used to apply for jobs in a range of industries, it is particularly useful if you are seeking employment in your current industry or a role that is similar to your current position. In these cases, recruiters can see that you have experience in your field and that you possess the skills and expertise they are seeking. 
You might also want to use a chronological résumé if you're going to draw attention to your career progression; The format allows potential employers to understand how you have gradually worked your way up the ladder and moved to roles with greater responsibility .
However, if you wish to change careers , have several gaps in your employment history or limited working experience, you might want to consider using an alternative format, such as the functional or combination résumé . 
What should you include in a chronological résumé? 
So, how should you  structure your résumé ? Since the format focuses primarily on working experience, it is crucial to include a detailed career summary. However, several other key aspects should also be covered, such as: 
Just like all other résumé formats, a chronological structure should list your details at the very top. That way, recruiters can access your contact information at a glance. You should start with your name, location, email address and telephone number. There is no need to include the word 'Résumé' on the document since this is redundant . 
2. Personal profile
When  writing your résumé , there are several ways to outline your critical skills and experience. With a chronological résumé, it is crucial to start with a compelling profile that can grab recruiters' attention. Your personal profile should summarise your objective across three to six lines, and include things like experience, qualifications, skills, industry knowledge, and familiarity with relevant tools and software.  
3. Skills section 
When writing in a chronological format, it's crucial to emphasise the skills that you can bring to the table. This is where the skills section comes in. Generally, this should be in the form of short bullet points below your personal profile. To make an immediate impact, it is best to keep each point under three words. It is also advisable to avoid using soft skills like organisation, and multitasking since these are often a cliché and therefore, a waste of valuable space on your résumé.  
4. Work experience 
It's always good practice to include your  working experience near the top of your résumé. Employers are particularly interested in what you are currently doing, and this enables them to view your career summary at a glance. We recommend using bullet point format as this improves the readability of the résumé, making it easier for hiring managers to locate relevant information. This could increase your chances of getting shortlisted for a role. 
5. Key achievements 
Recruiters today see scores of résumés on a daily basis, so what better way to stand out from the crowd than by highlighting your key achievements? Not only will you distinguish yourself as an achiever, but this will emphasise the impact of your work and show employers what you could do for them.
For example, if you are a sales superstar that increased annual revenue by 45%, list this as a key achievement! Maybe you are a marketing guru that has increased website traffic by 5000 visitors per month, again, be sure to mention this as it will impress your next potential employer.  
6. Education and qualifications 
When writing a chronological résumé, it is vital to accentuate your education and training  towards the end. Not only will your credentials demonstrate that you are a perfect fit for the job, but they will also show your commitment to professional development and your willingness to learn and progress in your career. 
What does a chronological résumé look like?
By now, you should have a good idea of what to include in a chronological layout, but what should it look like? This type of résumé should be professional in appearance and presented in a way that will attract reader interest. Here's an example of a chronological résumé for some inspiration, based on one of our professional résumé templates .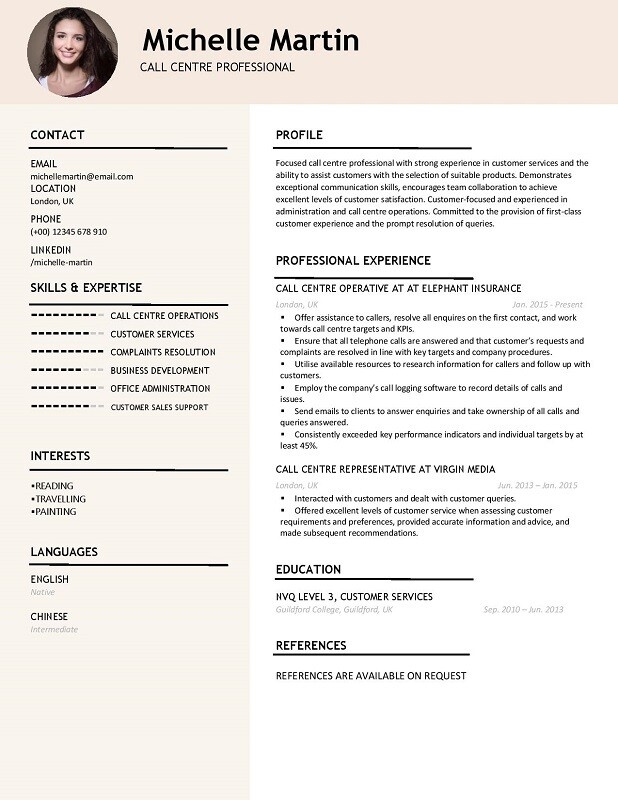 In the above sample, the work experience is listed near the top since this is the primary focus, with the employment details listed in reverse chronological order. 
You will also see that the sample starts with a personal profile, which, as stated previously, is crucial to grab the reader's attention from the get-go. This is paired with the skills section, which offers hard skills such as 'complaints resolution' and 'business development' as these are more substantial terms than 'teamwork' and 'communication'. 
Other details, such as education, are at the bottom as they are of lesser importance for an experienced candidate with notable expertise and achievements. 
Putting together a chronological résumé may not be extremely challenging, but it can be somewhat time-consuming. However, if you want to promote yourself to employers and land your dream job, it will certainly be time well-spent. 
Would you use a chronological format? Share your thoughts in the comments section below!
This article is an updated version of an earlier article originally published in 12 May 2017.
Résumé Formats
Using the chronological resume format
The chronological resume format is your first port of call when it comes to writing a professional resume. The first few moments that a hiring manager looks at your resume will set their first impression. That's why it's important to identify how and when to create a chronological resume - or rather, a reverse chronological resume - in the right way. 
Let's dig a little deeper into the format to see if it's the best choice for you. This guide will cover:
Using a chronological resume to find a job
What's the different between chronological resumes and other resume formats?
Why do we use a reverse chronological resume?
When to use a chronological resume
Advantages and disadvantages of a chronological resume
The format and structure of a chronological resume
Writing the employment history and education sections
The term chronological resume is a bit of a misnomer, as this format actually puts employment history and education in reverse chronological order. That means you list your last or current job first, and your first job last. 
Likewise, when using chronological order in reverse, you list your highest educational achievement first and earlier milestones below that. 
The reverse chronological resume format is the one most commonly used, as it generally showcases a candidate's most impressive experience first. If you're a brain surgeon looking for a new position, it wouldn't make much sense to start off your employment history with your first job at McDonald's.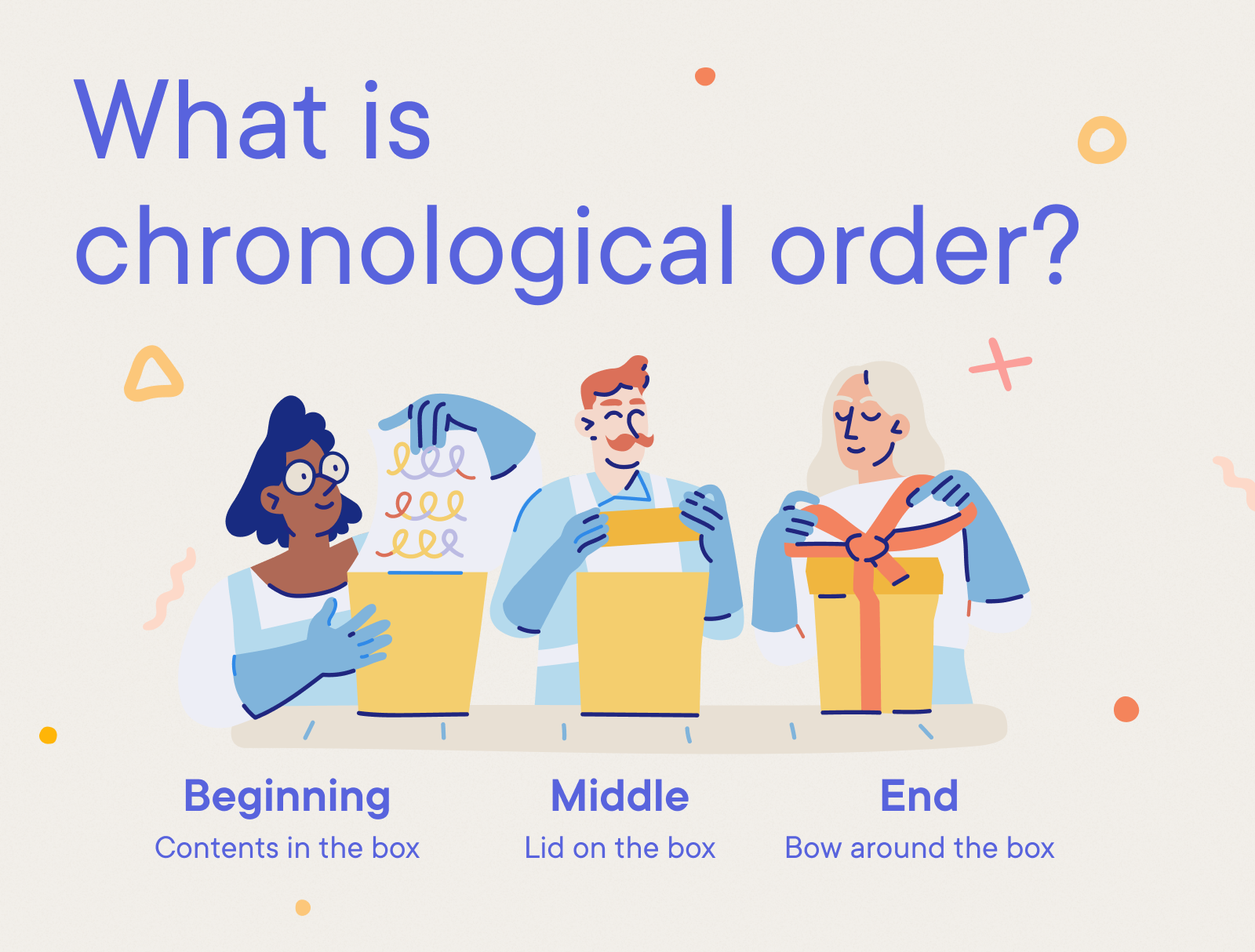 What's the difference between chronological resumes and other resume formats?
The primary alternative to the chronological/reverse chronological resume is the functional resume format , which focuses on your experience and skills rather than a time-based narrative of how you acquired them. The hybrid resume format uses a combination of these two approaches.
So based on these differences, who should be using a reverse chronological resume and who shouldn't? Let's look at an example. You may be a professional accountant who is looking for an "exit strategy" to pursue your longtime passion for photography. If you're preparing a resume to promote your experience doing wedding, event and real estate photography, it would make little sense to provide a detailed chronological list of your past jobs as an accountant. In this case, a functional resume emphasizing your photography experience would be a better choice. However, if you decided to stick to your day job and find a new accounting role, then the reverse chronological would be the best fit to show off your previous accounting employment.   
Do resumes have to be chronological?
Most resumes are chronological, but you can also use a functional resume or hybrid. It depends on your experience and what would suit best based on whether your career has been seamless (chronological) or you have embarked on a career rollercoaster (functional/hybrid)
There are 3 common resume formats: chronological, functional, and a combination. Here's how to choose the right one for you.
Why do we use reverse chronological resumes?
The short answer is that the reverse chronological resume format is what many hiring managers know and expect. As we have already discussed, the best resume format depends on your role and circumstances. However, the reverse chronological format has secured itself as the default format in a range of industries. 
As a result, hiring managers can read through chronological resumes and digest the information quickly. The reverse chronological resume format is a neat way of putting the most relevant information near the top of the document. That means minimal scrolling and searching before the hiring manager can get a snapshot of what they need to know. 
The chronological resume format is usually the best one to use if you have years of continuous experience in the field in which you're seeking a job. This is especially true if you followed a more or less "normal" career path in which you progressed from an entry-level position to progressively more senior posts.
This format is usually used by people with a proven track record in their field, especially those who can demonstrate contributions they've made to their previous employers' business. The emphasis is on experience, which is the main thing that employers are usually looking for in a job candidate. 
There are several advantages to this resume format, including:
It's familiar to recruiters, so it's easy for them to process.
It's easy to write, and there are lots of  examples  and templates to guide you.
It demonstrates contributions made at previous jobs, which may be similar to what what the prospective employer is looking for.
It shows experience with other companies in your field, demonstrating your connections and familiarity with the business needs and challenges.
It tells a story of career progression, with growing experience, responsibilities and contributions.
Every coin has two sides. So what are the disadvantages of a chronological resume? There are some potential cons to using this format as well, including:
It may reveal gaps in your employment history that could raise questions for a recruiter.
It may demonstrate "job hopping," or having worked many jobs for a short amount of time, making potential employers wonder how long you might last at their company.
If you're changing careers, a long career in one field may do little to demonstrate your qualifications to begin a new one.
If these disadvantages outweigh the advantages, you may want to consider using a functional or hybrid resume format.
Is a chronological or functional resume better? 
The answer is that it depends on your experience. If you have a clear career path without lots of gaps and you have been with employers for 1 or more years, a chronological is the best option. However, if you've had a lot of temporary roles or gaps on your resume, you may want to consider a functional resume.
The structure and format of a chronological CV
A chronological resume (or CV, as this document is known outside the U.S. and Canada) should follow this basic structure and format:
•  Header: Contains your name, occupation, address, email and phone number.  • Summary/profile: 3-4 lines at the top of the page summarizing what you do and why you're good at it. • Employment history: A listing of your past jobs (last job first, first job last), with bullet points on what you achieved at each one. • Education: Your formal educational experience (highest degree first) and any certifications in your field. • Skills: A short list of the hard and soft skills that make you good at your job. • Optional sections: Membership in professional organizations; hobbies and interests; references
Here is how a chronological resume should look .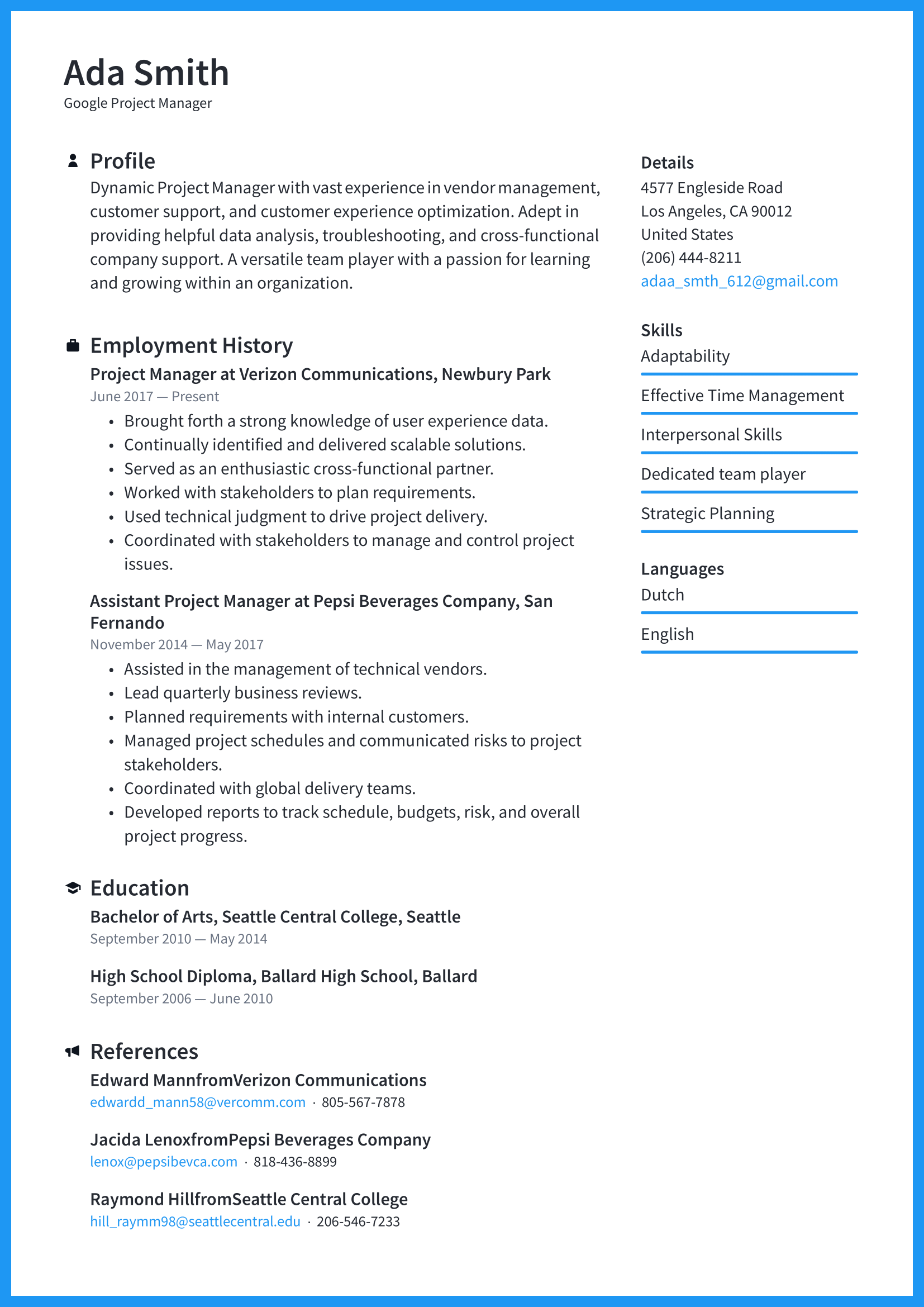 Writing the employment history section
The employment history section is the main part of a resume where the reverse chronological format applies. In this section, list your current or last job first. Include the name of the company where you worked, the city, state and/or country where it's located, what you did there and the years you worked there. (Precise dates are not needed.)
Under each employer, add a bullet list that describes what you did at each job. Don't just say what you were "responsible for," but what you actually accomplished. Be specific, using facts and figures wherever possible (dollar figures, percentage growth, number of employees you managed, number of clients you handled, etc.) Use strong action verbs: "managed," "spearheaded," "created," "sold," "organized," etc.
You don't have to include every job you've ever had, especially if they're unrelated to the field in which you're seeking employment. Include your most impressive and relevant jobs.
Do employers prefer chronological or functional resumes?
Most employers prefer chronological, as it is much easier to read than a functional resume. The hiring manager can quickly see your career path. Function resumes can be a bit more of a challenge to dissect. The easier you can make it for the reader, the better!
Learn exactly how to describe work experience on a resume. There are specific formats that hiring managers and recruiters prefer, here they are!
Writing the education section
The education section is the other part of your resume where the reverse chronological order needs to be used.
For example, if you have a Ph.D., list that first, along with the university, the field of study, and the year you earned the degree. Follow that with the same info on where you obtained your master's degree, and below that do the same for your bachelor's degree. 
If you have a postsecondary degree, it's generally not considered necessary to mention where you went to high school, although if you have room, it does no harm.
The education section can also be used to mention any certifications in your field, for example if you are a certified nursing assistant (CNA) or a certified public accountant (CPA). Participation in job-relevant continuing education classes, seminars and workshops can also be listed here, as well as membership in honor societies, clubs or extracurricular activities related to your field. If you had a stellar grade point average or graduated with honors, you can also say so here. 
Tips for making the most of the chronological format
By using the chronological format, you are telling a story in reverse order. This may feel a bit unnatural, but if you review some of the hundreds of resume examples at Resume.io, you'll see that this is totally normal. 
Strive for visual balance and distribution in your resume, so that, for example, you don't have one huge section and several tiny sections.
Remember that a resume/CV should almost always be one page only, so you need to be judicious about what to include. If you have extensive job experience, or if you're highly educated, it may be impossible to list all your achievements and credentials.
Bullet lists, in particular, can take up a lot of vertical space. Consider arranging bullet lists in side-by-side columns, or simply summarizing your accomplishments in one text block ("Graduated magna cum laude ; 3.8 GPA; member of Phi Beta Kappa honor society").
If you're still having trouble fitting everything onto one page, avoid resorting to formatting tricks like using a tiny font size or making the margins too small. Look for "widows" on your page, which is where one or two words spill onto a second line, making your resume one line longer. Thoughtful trims can usually eliminate these space-eaters.
If you experiment with different resume templates, you may also find that simply choosing a different template will make your resume fit onto one page.
Chronological resume summary
If you have years of continuous work experience in the field or industry in which you're seeking employment, then the reverse chronological resume format is probably the right one for you. This will focus on your experience while also detailing your skills and education.
Remember some of the key takeaways when using the chronological resume format:
First assess whether the reverse chronological format is right for you.
Respect the structure: This is what hiring managers in many industries know and expect.
Your most recent and most relevant roles and qualifications must follow reverse chronological order in the employment history and education sections.
Employ some of our formatting tips to make the format flow.
There is a wealth of resources available to you when you embark on writing a resume. These will provide you with examples and templates to get you started. You then just need to add the specifics about your professional background.
Why are many recruiters suspicious of functional resumes?
The reason recruiters are suspicious of functional resumes is that they may feel that you are trying to hide the dates of your employment. 
Search Search Please fill out this field.
Career Planning
Finding a Job
What Is a Functional Resume?
Definition & examples of functional resumes.
Alison Doyle is one of the nation's foremost career experts.
Maddy Price / The Balance
A functional resume focuses on skills and experience rather than on your chronological work history. It's typically used by job seekers who are changing careers or who have gaps in their employment history.
Learn more about functional resumes and how to develop one.
What Is a Functional Resume? 
A functional resume showcases an applicant's skills. It may start with a summary of qualifications followed by a list of a candidate's skills and examples of using those skills.
For example, you might list "Leadership" as a skill, then follow that with examples of when you've shown leadership. For example, you might say, "Managed the sales department of five staff members. Increased sales by 25% in six months."
This is different from a traditional, chronological resume that displays a timeline of your work experience with brief explanations of each job. As a result, the focus is shifted from job titles and the amount of time that has passed to the actual skills you possess.
Another resume option is a combination resume , which uses a chronological format but highlights the skills you showed in each position.
How a Functional Resume Works
A functional resume draws attention away from items that a hiring manager might find problematic. It de-emphasizes gaps in your work history or the fact that you're making a significant career change.
A functional resume is less commonly used than a chronological resume, which recruiters and interviewers generally prefer. If you don't have a reason for using a functional resume, opt for a chronological one.   Additionally, some applicant tracking software programs reject resumes without a chronological work history.  
Writing a Functional Resume
Here's how to approach writing a functional resume:
Start with a resume summary : Consider including a resume summary at the beginning of your resume, which is a brief statement that highlights your most relevant qualifications. This sets the tone for how the employer sees you (and your resume) right from the start.
Organize by theme : When writing a functional resume, use themes like skills or qualifications. For example, you might group skills under "Recruiting Experience" or "Customer Service Experience." By grouping your skills together, the employer can more easily see whether you have the right skills for the job, even if your work history isn't directly related to the position.
Use keywords : Use keywords from the job description in your resume. Keywords are words or phrases that relate to the job requirements, and you can use the job posting for a guide to which words to use. Use keywords as the titles for your subheadings or in the bulleted lists where you describe your skills and accomplishments in more detail.
Mention relevant projects : Include any personal or professional projects that are related to the job. Projects demonstrate your success in developing and completing tasks.
Include your employment history : Placing this section at the bottom of your resume helps the employer focus more on your skills than your work history.
Write a strong cover letter : Use your cover letter to expand on the skills and abilities you have that make you a strong candidate for the position. This will help lessen any concerns the employer might have about your work history.
Example of a Functional Resume
This is an example of a functional resume. Download the resume template to develop your own resume.
Functional Resume Example (Text Version)
Jose Applicant 321 Jackson Street San Jose, CA 55555 (123) 456-7890 jose.applicant@email.com
PHLEBOTOMIST
Successful track record in the blood-banking care environment
Results-oriented, high-energy, hands-on professional with skills in management, quality assurance, program development, training, and customer service.
Key skills include:
Blood banking
Quality assurance
AABB accreditation
Compliant with FDA cGMP
PROFESSIONAL ACCOMPLISHMENTS
EDUCATIONAL
Facilitated educational projects from 2018-2020 for Northern California blood centers.
Assisted team members in veni-punctures, donor reaction care, and providing licensed staffing to extend their duties by managing the blood services regulations documentation (BSDs) while assigned to the self-contained blood mobile unit (SCU).
Provided daily operational review/quality control of education accountability as it relates to imposed government regulatory requirements in a medical environment.
PROGRAM MANAGEMENT AND SUPERVISION
Successfully supervised contract support for six AT&T Broadband systems located in the Bay Area prior to a career in phlebotomy. Managed scheduling, quality control, payroll, special projects, and evaluations to ensure proper end-of-line and demarcation signal.
Reduced employee turnover, introduced two-way communication to field employees, enhanced employee appearance, and spearheaded the expansion of employee (health) benefits.
Chief point of contact for the AT&T telephone and the ABC-affiliated TV stations as related to complaints and diagnosing communication problems either at the site or remote broadcasting.
EDUCATION & CREDENTIALS
SAN JOSE STATE UNIVERSITY , San Jose, Calif.
Associate of Applied Science in EKG-Phlebotomy, 2017
Key Takeaways
A functional resume focuses on your skills and experience rather than on your chronological work history.
It may be a good fit for those with employment gaps or who are changing careers. 
On a functional resume, list your skills and specific examples of how you used those skills. 
Include your work experience at the end of the resume.
Business News Daily. " How Do Functional Resumes Compare to Chronological Resumes? " Accessed June 28, 2020.
CareerOneStop. " Select the Best Format ." Accessed June 28, 2020.
By clicking "Accept All Cookies", you agree to the storing of cookies on your device to enhance site navigation, analyze site usage, and assist in our marketing efforts.
Advertising
Applications
Assessments
Certificates
Announcement
Invitations
Newsletters
Questionnaires
Food & Beverages
Recruitment
Marketing Examples
Transportation
11+ Chronological Resume Examples in MS Word | Google Docs | Apple Pages | Photoshop | PDF
Chronological resume, 11+ chronological resume examples, 1. chronological resume cover letter template, 2. sample chronological resume, 3. chronological resume format in pdf, 4. chronological resume template, 5. printable chronological resume, 6. simple chronological resume, 7. chronological resume sample, 8. basic chronological resume format, 9. experienced chronological resume, 10. chronological resume in pdf, 11. chronological resume example, 12. chronological resume in doc, definition of chronological, definition of resume, definition of chronological resume, tips for writing in chronological order resume, why is it important to write my employment history in order, why is it necessary to revise my resume, should i place the address of the companies i worked in.
Draft everything first – Before you begin to write everything in your resume, or update it, draft everything first. This way you are able to decide which one you are going to use. Reverse chronological order or chronological order. From ascending to descending, or descending to ascending.
Organize your employment history – After drafting your employment history, organize them. This depends on how you are going to write it down. As long as they are organized and clear.
Add the complete month and year – As much as possible, add the complete month and year of each employment in your resume.
List the description of the position – This is where your impact statement is written. Do not just give a word to describe what you did. Rather, give a complete sentence.
Write the name of the previous companies you worked in –  Do not forget to write the names of your previous companies. The whole point of the chronological order is to list down from the most recent to the oldest. It can also be from the oldest to the most recent. To be able to do this, you must write the names of your previous companies you worked for before.
Add the address of the companies you worked in – This is optional. If you wish to write the address, you can. Complete address as well.
Revise before submitting – Revise your work before you print and present it. Check for misspelled words, grammatical errors and in case you may have forgotten some details.
More Design
10+ senior executive resume examples, 14+ creative resume examples, 10+ corporate resumes examples, 14+ minimalist resume examples, resume outline, 27+ resume templates, 19+ resume templates, 14+ simple resume examples, 5+ dental assistant resume, 15+ project resume examples, 19+ marketing resume examples, related articles.
Resume Summary Examples Examples
14+ Basic Resume Examples
You control your data
We use cookies to tailor the experience of creating resumes and cover letters. For these reasons, we may share your usage data with third parties. You can find more information about how we use cookies on our Cookies Policy . If you would like to set your cookies preferences, click the Settings button below. To accept all cookies, click Accept.
Cookie settings
Click on the types of cookies below to learn more about them and customize your experience on our Site. You may freely give, refuse or withdraw your consent. Keep in mind that disabling cookies may affect your experience on the Site. For more information, please visit our Cookies Policy and Privacy Policy .
Choose type of cookies to accept
These cookies allow us to analyze our performance to offer you a better experience of creating resumes and cover letters. Analytics related cookies used on our Site are not used by Us for the purpose of identifying who you are or to send you targeted advertising. For example, we may use cookies/tracking technologies for analytics related purposes to determine the number of visitors to our Site, identify how visitors move around the Site and, in particular, which pages they visit. This allows us to improve our Site and our services.
These cookies give you access to a customized experience of our products. Personalization cookies are also used to deliver content, including ads, relevant to your interests on our Site and third-party sites based on how you interact with our advertisements or content as well as track the content you access (including video viewing). We may also collect password information from you when you log in, as well as computer and/or connection information. During some visits, we may use software tools to measure and collect session information, including page response times, download errors, time spent on certain pages and page interaction information.
These cookies are placed by third-party companies to deliver targeted content based on relevant topics that are of interest to you. And allow you to better interact with social media platforms such as Facebook.
These cookies are essential for the Site's performance and for you to be able to use its features. For example, essential cookies include: cookies dropped to provide the service, maintain your account, provide builder access, payment pages, create IDs for your documents and store your consents.
To see a detailed list of cookies, click here .
This site uses cookies to ensure you get the best experience on our website. To learn more visit our Privacy Policy

Reverse Chronological Resume Templates [Ideal Format]
Using a reverse-chronological resume is the way to go in the vast majority of cases. But only if you know exactly how to make this particular resume format work for you.
As seen in:
Here's the thing—
Even though there exist several different resume formats, the chronological resume is arguably the best choice most of the time.
Want to know why?
This article will show you:
A good definition of a chronological resume.
Who the reverse-chronological resume format is best for.
A chronological resume template and sample resumes.
Expert tips on writing an effective chronological resume.
Examples of chronological resumes for over 30 professions.
Want to save time and have your resume ready in 5 minutes? Try our resume builder. It's fast and easy to use. Plus, you'll get ready-made content to add with one click. See 20+ resume templates and create your resume here .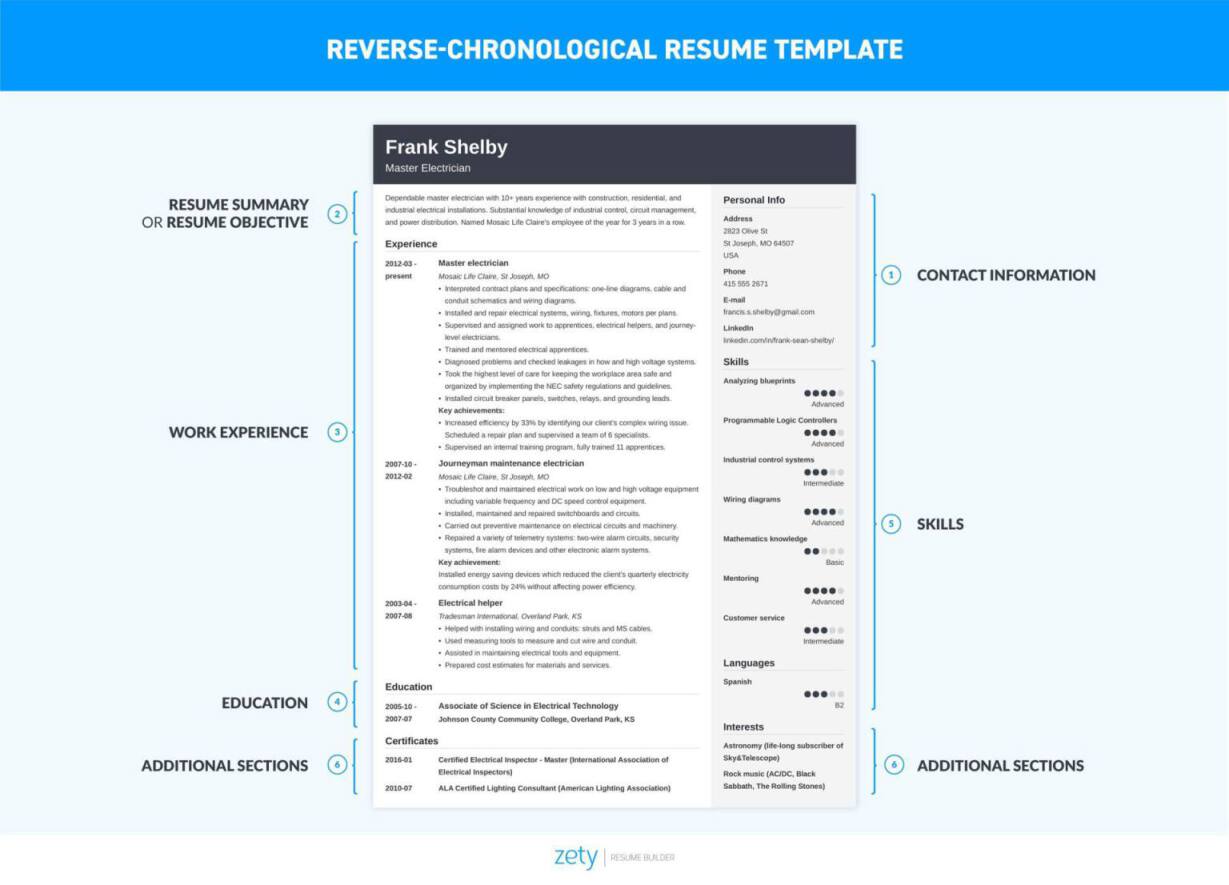 Sample resume made with our builder— See more resume examples here .
If you just want to jump right to the section you're most interested in, use the table of contents:
What Is a Chronological Resume?
Who Is the Chronological Resume Format Good For?
Chronological Resume Template and Writing Tips
Examples of Reverse-Chronological Resumes and Why They Work
Chronological Resume Examples for 30+ Professions
Chronological resume example.
Michele J. Carden
Sales Representative
614-383-8924
[email protected]
linkedin.com/in/michelejcarden
Resume Summary
Experienced Sales Representative with 5+ years in sales, marketing, and customer service. Motivated to support Visionix in driving growth and maintaining a high client satisfaction level. Skilled in relationship building, identifying customer needs, and delivering superior solutions. Successfully oversaw the launch of 3 new products for a multinational consumer goods company, resulting in estimated additional revenue exceeding $1 million annually.
Work Experience
Looksy, Inc., New York City
April 2020–Present
Key Qualifications & Responsibilities
Developed and implemented successful customer loyalty programs that increased customer engagement by 25%.
Exceeded sales quotas on average by 10%, resulting in an estimated $1 million in additional revenue over 2 years.
Consistently identified customer needs and delivered custom solutions to exceed their expectations.
Proven success in building relationships and negotiating contracts to drive growth.
Resolved customer inquiries promptly and effectively while maintaining high client satisfaction levels, as evidenced by reviews.
Key Achievement:
Led the launch of 3 new products for a multinational consumer goods company, resulting in estimated additional annual revenue exceeding $1 million.
Vivid, Inc., New York City
August 2017–March 2020
Partnered with the marketing team to develop promotional materials for key accounts, increasing awareness among the target audience.
Handled more than 60 inquiries each week via telephone and email communication channels.
Trained and motivated 4 new employees in the sales department, resulting in improved team performance outcomes..
Analyzed customer data to identify sales trends, opportunities, and areas of improvement
Played a crucial role in developing successful marketing campaigns that increased awareness of the product line, leading to a 20% growth in revenue across all market segments within 6 months.
Bachelor of Business Administration in Marketing
New York University, New York, NY
August 2012–June 2017
Relationship Building
Negotiation
Customer Service
Communication Skills
Market Analysis and Trends Identification
Account Management & CRM Software Proficiency
Problem-Solving/Conflict Resolution
Closing Deals & Meeting Sales Targets
Self-Motivation & Initiative Taking
Product Knowledge & Presentation Skills
Certifications
Certified Sales Professional (CSP) – International Association of Professional Salespeople (IAPSP)
Certified Customer Experience Professional (CCXP) – The Customer Experience Professionals Association (CXPA)
Language Skills
You can use this example as a wireframe. Read on, and learn how to write your own chronological resume.
A chronological resume lists your jobs starting with the current or most recent one at the top, followed by previous ones below. This type of resume focuses on your work history and professional achievements.
Chronological resume is the best choice for candidates with a consistent work history.
Plus—
The chronological resume format is arguably the recruiters' favorite.
A study from Jobvite reveals that 92% of recruiters regard previous job experience as the number one hiring factor.
When you come to think of it—
Experience and job titles are exactly what a chronological resume brings to the reader's attention.
So, if you choose to format your resume in chronological order, you can rest assured the recruiter will find what they're looking for.
But remember:
Even the best-written resume will get you nowhere unless it reaches a human reader.
You need to realize that over 98% of Fortune 500 companies use Applicant Tracking Systems, or ATSs, in their recruitment processes.
The ATS's task is to initially scan and score the deluge of resumes a typical corporate opening attracts. This way, recruiters can focus on reading the resumes that meet the most important criteria defined in the job offer.
Chronological resumes are easiest to scan for the ATS. That's what gives this format an additional edge in today's hiring.
Want to make 100% sure your resume passes the ATS scan? Read: ATS Resume: Template & 10+ Tips on How to Pass the Resume Test
Who Is the Chronological Resume Good For?
The reverse-chronological resume is most advantageous when:
You have several years of professional experience.
Your career progression has been steady, and preferably in one industry.
You don't have gaps in employment on a resume .
That said—
You don't have to have many years of experience to use the chronological resume format.
How's that possible?
A chronological resume order is very versatile.
If you're making a recent college grad resume , for example, you only need to rearrange the order of your resume sections , and put the education resume section first. Just make sure the entries in each section follow the reverse-chronological order.
And you're pretty much done.
If you think none of the advantages of the chronological resume format would work in your case, consider opting for one of the other common resume structures :
Functional resume works fine if you want to focus on your skills and hide gaps in employment
Combination resume is good if you wish to draw the recruiter's attention to both your skills and experience
Here's a brief comparison of a functional vs chronological vs combination resume's pros and cons:
Not sure if the chronological resume is the best format for your needs? Head straight to our detailed guide: Resume Format: Samples and Templates for all Types of Resumes (10+)
Here's what sections a typical chronological resume template consists of:
Name and Job Title
Contact information.
Resume Summary or Objective
Professional Experience
Additional Sections (e.g. Certifications, Interests)
Let's take a closer look at how you can make the most of each of these sections on your reverse-chronological resume:
Even though this section of a chronological resume seems like a no-brainer, it may get tricky when you start thinking about what job title you should put.
Your current one? Or the title of the position you're applying for?
Obviously, the dilemma is non-existent when both of them are the same.
If you're pursuing a consistent career path (and this is what a chronological resume is best for) including your current job title makes perfect sense.
But what if you're applying for a job of a marketer and only have teaching experience?
Well, if you're making a career change resume consider using a combination resume format.
You can also modify the job title section slightly, and write something along the lines of seeking the position of [job title].
Don't add any job title at all not to confuse the recruiter about your experience.
Looking for more information on what job title to put on a resume? Read our guide: 450 Job Titles that Work on a Resume & Job Hunt [Current & Desired!]
The rule of thumb is for your contact information on a resume to be current.
Most of the time, listing your mobile phone number, LinkedIn profile on resume , and, obviously, email address will do.
Just make sure your email looks professional.
If you need more information on how to make the most of the top section of your chronological resume head straight to our article: Professional Resume Header Examples & Why They Work [20+ Tips]
Resume Summary or Resume Objective
The first section of your chronological resume that gives the recruiter a glimpse into what you can do is called a resume profile .
The resume profile may take the form of a resume summary or resume objective.
The summary focuses on your previous relevant experience, and so it's suitable for candidates who've been in the workforce for at least 2 years.
In contrast, the objective highlights your skills, and works great on any entry-level resume .
Don't have a clue how to go about writing your resume profile? Read our guides: Resume Summary Examples (30+ Professional Summary Statements) and 50+ Resume Objective Examples: Career Objectives for All Jobs (+Tips)
Beyond a shadow of a doubt—
This is the heart and mind of a chronological resume.
Here's how to make the most ofyour work experience on any resume :
Put your latest or current position up top. Follow it up with the previous ones. This is how the reverse-chronological resume order works.
List the dates worked , job title, and the name of the company for each position you held. You can also add the location of the company.
See to it that your recent work history is scannable. Use bullet points, not paragraphs. Up to 6 bullets per position will do.
Focus on presenting achievements on your resume , rather than responsibilities.
Make a special subsection for your key achievements to give them more prominence.
Start all bullet points with strong resume action words such as delivered , managed , boosted , achieved , etc.
Present the experience that's relevant to the position you're seeking. Omit everything else.
Need more advice on tailoring your resume? Head straight to our guide: 6 Tips on How to Tailor Your Resume to a Job Description (Examples)
When making a resume in our builder, drag & drop bullet points, skills, and auto-fill the boring stuff. Spell check? Check . Start building a professional resume template here for free .
When you're done, Zety's resume builder will score your resume and tell you exactly how to make it better.
Depending on how much (or little) experience you have, you may want to put your education above the experience section on your chronological resume.
Either way—
The education section should clearly communicate your value to the employer.
If you have more than two years of professional experience, list only:
University name
Graduation year
If you're fresh out of school, you may consider adding information on:
Relevant coursework
Dean's List
Study abroad
You can find more information in our dedicated guide: How to Put Your Education on a Resume [Tips & Examples]
The skills section is an important element of your chronological resume template.
Obviously, there's no need for you to organize your skills in the chronological order. You can just as well list them alphabetically.
What's important, though, is to make sure the list of skills on your resume consists of the relevant ones.
Here's how to get the skills section on your resume right:
Make a master list of all the skills that you have. Include your soft skills , hard skills , as well as technical skills .
Take a good look at the job offer to see what skills the employer is looking for specifically. Note down these skills.
Go back to your master list, and find the skills you identified in the job offer.
These skills are exactly the ones you need to highlight on your resume.
Select up to 10 of these skills and list them in the key skills section on your resume.
It's a good idea to pepper your entire resume with your key skills. Include some in your resume profile and work history as well.
Need more advice on how to put your skills on a resume? Here's a guide you'll want to read: 99 Key Skills for a Resume (Best List of Examples for All Types of Jobs)
Additional Sections
Putting additional sections on your chronological resume can always earn you extra points.
Just remember—
Relevance is the name of the game.
Only add the sections that may boost your chances. Here's a couple of ideas:
Achievements
Hobbies and interests
Volunteering
Not really sure what sections to include on your resume? Read our guide What to Put on a Resume (20+ Good Things You Should Include to Win)
Chronological Resume Samples and Why They Work
Now, let's have a look at two chronological resume samples: one for a junior position, the other for a more senior role, and see what makes them effective.
At the end of this section there's a blank chronological resume template you can fill into write your own resume.
Chronological Resume Example—New Grad
Calvin Showalter
SEO Specialist
928-899-2059
[email protected]
linkedin.com/in/showalter
twitter.com/showalter
A forward-thinking graduate from Arizona State University with a BA in English and a passion for digital communications. Eager to join DigiMedia as Junior Content Developer to help devise and implement data-driven content strategies, as well as write shareable content loved by the readers. Strong background in writing and editing digital content. 3-month internship experience with SEO and digital content development.
June 2018–September 2018
Worked with 3 different SEO analytics tools to research relevant keywords and provide editorial guidance.
Partnered with 2 managing editors to make sure articles are optimized for Google.
Worked hand-in-hand with the editorial team to create and edit new content verticals.
Reported on content performance and next-step ideation.
Arizona State University, Tempe, AZ
Bachelor of Arts, English
Graduated summa cum laude
Relevant coursework:
Linguistics
Cognitive grammar
Key achievements:
Winner of a student essay-writing competition
Editor-In-Chief of PsyLence.com —online magazine on psychology and digital communications
Dean's List 2018, 2019
Communication (written & verbal)
Adaptability
Problem-solving
Organization
Collaboration
Search Engine Optimization
Google Analytics
Adobe Photoshop
Spanish (bilingual)
Graphic design
Rock climbing
Even though Calvin has just graduated college and doesn't have huge experience, he decided to choose the reverse-chronological format.
More than that—
He consciously put the work history section above the education section.
According to a recent Job Outlook Study from NACE , the top hiring factors that employers take into consideration when hiring recent grads are:
Internship with the employer's organization
Internship experience in the relevant industry
Calvin happens to have completed an internship in the relevant industry, and his chronological resume's structure reflects the way employers assess candidates' aptitude for the role.
If internship is what they value most, it's exactly what they see first on Calvin's resume.
Calvin gives a lot of attention to the education section, and the other sections as well.
The education section clearly shows that Calvin has a lot of potential for becoming a dedicated employee, and it's where he mentions his key achievements.
The position he's seeking calls for strong communication skills and problem-solving skills , and this is exactly what Calvin highlights throughout the document.
Here comes the other chronological resume example, this time for a more senior role:
Chronological Resume Example—Managerial Position
Matthew Gilchrist
Sales Manager
+1-299-456-7888
[email protected]
linkedin.com/in/matt.gilchrist
twitter.com/matt.gilchrist
Results-driven and strategically minded sales manager with 4+ years of professional experience. Eager to join GHI Inc. to lead and inspire the sales team to delight the customer and expand into new markets. In previous roles consistently exceeded sales targets by 25% at the minimum, managed a team of over 15 sales associates, and brought in extra $200K revenue over the span of two quarters.
June 2017–
Executed quarterly marketing plans while maintaining top quality standards.
Ensured adequate stocking of merchandise.
Prepared weekly schedules and assigned tasks to 15+ employees.
Managed and developed local marketing strategies in cooperation with the General Manager.
Key Achievements:
Exceeded sales targets by 25% in Q2 and Q3 2017.
Identified and started cooperating with 20+ new local suppliers.
September 2015–June 2017
DEF & Co.
Developed and conducted quarterly promotional activities.
Identified new business opportunities by bringing in 20+ new leads monthly.
Reported the progression of monthly sales initiatives to internal stakeholders.
Exceeded sales targets by 30% in Q3 and Q4 2016.
Renegotiated sales contracts that brought in extra $200K revenue in Q1 and Q2 2016.
Penn State University, State College, PA
BA, Psychology
Associations
National Association of Sales Professionals (NASP)—Member
Voice of Influence (NASP)
Six Steps to Closing Every Time (NASP)
The Art of Prospecting (NASP)
Sales techniques
Interpersonal skills
Communication
Strategic planning
Relationship building
Spanish (Advanced)
Mandarin Chinese (Conversational)
Skateboarding
Landscape photography
Matthew is an experienced sales manager.
He chose the reverse-chronological resume template to highlight his rich work history and key achievements.
Also, he uses bullet points to make his work history easy to scan.
The parts that recruiters pay the most attention to (i.e. job titles and achievements) are bolded to make them stand out.
In contrast to the previous example, the education section on Matthew's resume has been reduced to the necessary minimum.
Rather than present the details of his college education, Matthew has chosen to include such sections as Associations and Certifications to show he treats his career development seriously.
Finally—
You can use, modify, and adjust the placeholder template below to structure your own chronological resume:
Chronological Resume Template
[Your Name]
[Phone Number]
[Email Address]
[Resume Objective or Resume Summary]
[Job Title]
[Company Name]
[Responsibility]
[Achievement]
[Company Name].
[Graduation Date]
[School Name & Address]
[Association]
[Certification]
If you're looking for beautifully designed, ATS-compliant chronological resume templates, well, you're in luck. Head straight to our articles: Blank Resume Templates: 15+ Best Blank Resume Forms to Fill In Now and Word Resume Templates
Here's a list of reverse-chronological resume examples for some of the most popular jobs in 10 different industries:
Administrative Jobs
Administrative Assistant Resume
Receptionist Resume
Secretary Resume
Office Manager Resume
Sales and Customer Service
Sales Representative Resume
Customer Service Representative Resume
Cashier Resume
IT and Programming
Software Engineer Resume
Web Developer Resume
UX/UI Designer Resume
Students and Recent Graduates
Entry-Level Candidate Resume
Internship Candidate Resume
Education and Teaching
Teacher Resume
Tutor Resume
Research Assistant Resume
Academic Professor Resume
Healthcare
Nurse Resume
Medical Assistant Resume
Dental Assistant Resume
Finance, Business, & Human Resources
Financial Analyst Resume
Business Analyst Resume
HR Specialist Resume
Personal Banker Resume
Project Manager Resume
Team Manager Resume
IT Director Resume
Marketing and Advertising
Digital Marketing Specialist Resume
Graphic Designer Resume
PR Specialist Resume
Engineering
Mechanical Engineer Resume
Electrical Engineer Resume
Civil Engineer Resume
Haven't found what you're looking for? This is where you can find a chronological resume example for any profession and career: Resume Examples for Every Profession
Plus, a great cover letter that matches your resume will give you an advantage over other candidates. You can write it in our cover letter builder here. Here's what it may look like: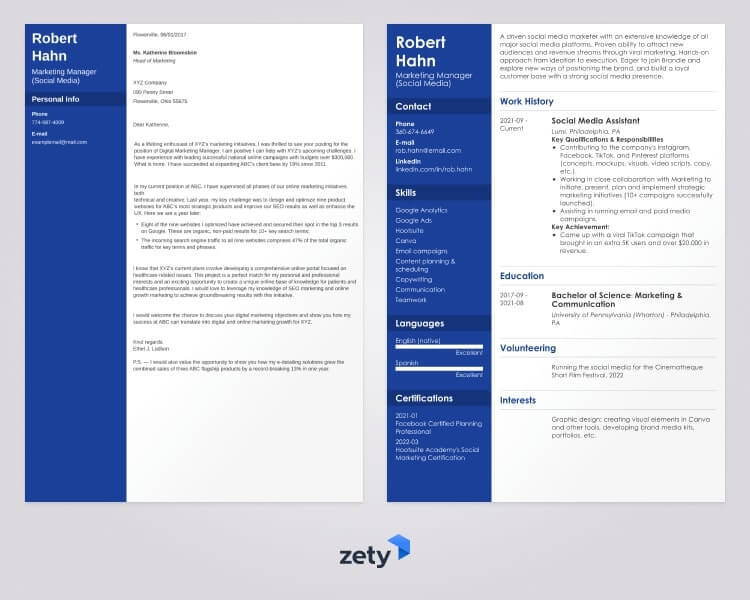 See more cover letter templates and start writing.
Key Takeaways
Here's everything you need to know about writing a chronological resume:
Chronological resume template is one of the most versatile resume formats out there.
Chronological resumes draw the recruiter's attention to your work history.
That said, they're universal enough to be used by fresh grads and candidates applying for junior roles as well.
To make the most of your chronological resume you must tailor it to the job offer.
Do you have any questions about writing a chronological resume? Maybe you'd like to share advice on how to get everything right? Give us a shout out in the comments below. We're always happy to help!
Don't miss out on exclusive stories that will supercharge your career!
Get a weekly dose of inspiration delivered to your inbox
Similar articles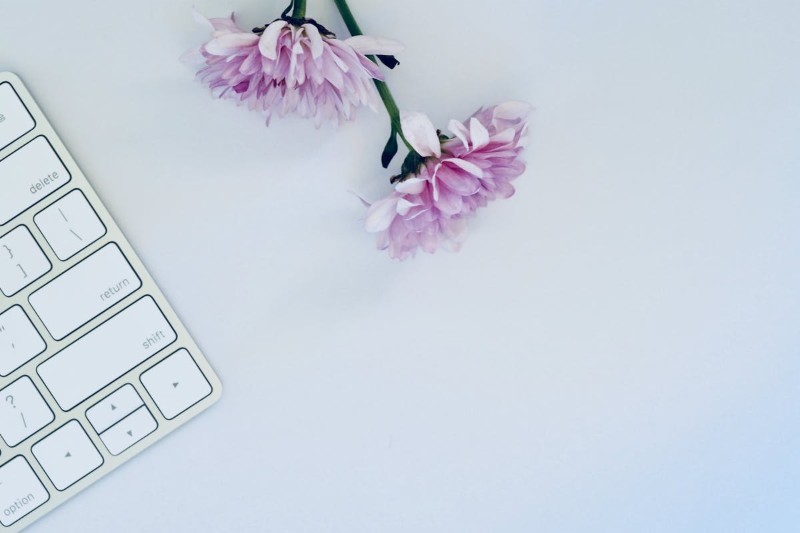 What Does the Best Resume Look Like in 2023
Not sure what your resume should look like to impress recruiters and land you that dream interview? You've come to the right place to find out. See for yourself.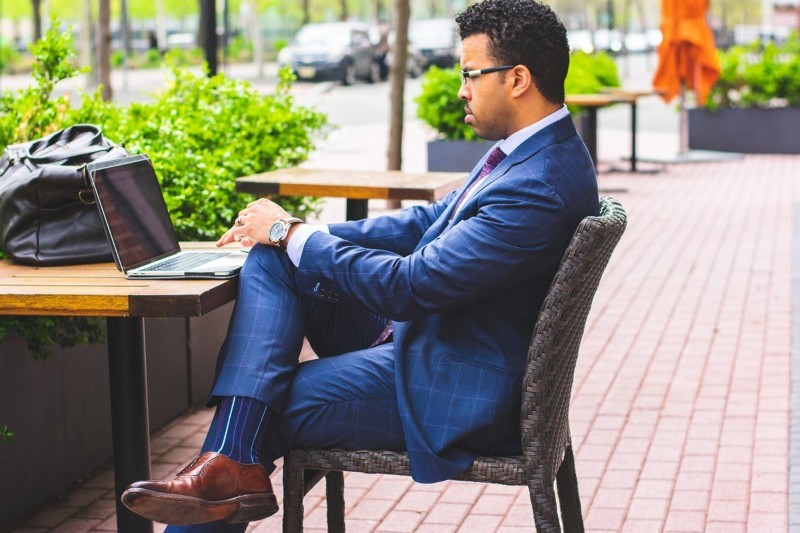 The Perfect Resume in 8 Easy Steps: Write & Download Now
Great skills? Amazing layout? Good work history section? What's the secret behind a *perfect* resume? You've come to the right place to find out.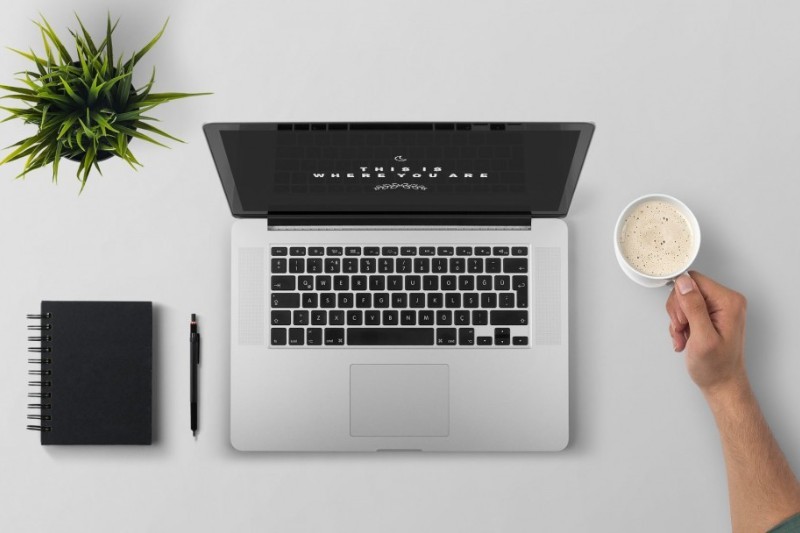 Resume Styles Best Suited for Your Needs [20+ Tips]
With such a variety of available resume styles, finding the best for your needs may be a bit of a challenge. But no longer. We cherry-picked the best resume styles to help you out.
The chronological resume format prominently displays your employment history, with your most recent work experience listed first. Featuring work history makes it easy for hiring managers to quickly scan your resume to see whether your skills and experience align with the requirements of the open role.
Despite its popularity, the chronological format — sometimes referred to as the reverse-chronological resume or standard resume format — isn't for everyone. We will cover the following topics to help you decide if it is right for you:
What is a chronological resume?
Who should use the chronological resume format.
A selection of chronological resume templates and examples
Tips for how to write a chronological resume
Frequently asked questions about the chronological resume format
A chronological resume is one of the three types of resume formats . This format lists your work history in reverse-chronological order, placing your most recent job first and your previous roles in descending order from there.
According to a recent survey, three out of four hiring managers in the U.S. prefer the chronological resume format because it is easy to scan and helps them gauge if a candidate is qualified for the role.
Unlike the combination resume format or the functional resume format, the chronological format, by definition, places the most emphasis on an applicant's work history. In short, experienced applicants should use a chronological resume versus a functional resume, which is more appropriate for inexperienced applicants. Here is how a chronological resume should look:
Structure of a chronological resume
You should use the chronological resume format to apply for a job if:
You have at least one year of relevant work experience.
You have a steady employment track record.
Your skills match the job description closely.
You can show steady job advancement.
Pros and cons of using a chronological resume:
It allows applicant tracking system (ATS) software to quickly scan your resume for keywords.
Employers can see your past employers and job titles at-a-glance, which is advantageous if you worked for well-known or prestigious companies.
It devotes a lot of space to your work history, so hiring managers can see what you achieved in each position.
This format showcases a stellar work history and lets recruiters see how you've moved up the ladder.
Any gaps in your employment history will be made evident with this format.
Skills, education or training take a backseat to work experience.
"Job-hopping" — making frequent job changes — stands out on a chronological resume.
Freelance, contract and other short-term jobs can be tricky to explain in a chronological resume format.
This format doesn't work well for applicants with little to no work experience.
For other examples of resume formats, see our combination and functional format pages.
Chronological resume template and examples
Free downloadable chronological resume template.
As you learn how to format your resume , using one of our premium or free resume templates can help. Our templates ensure that your resume is properly formatted and organized. We offer modern , professional , creative and simple templates to suit every job seeker and industry. Check out our full selection of resume templates , or download the template below for free and insert your resume information.
Chronological resume example
Whether you are applying for a job in nursing , customer service , engineering or IT — or any other field — studying chronological resume samples can be beneficial. Find a sample chronological resume example for the job title you seek and learn how to write a resume that will get you noticed.
How to Write a Chronological Resume and Tips for Every Section
Tips for writing the resume header:.
Use your full name and not a nickname.
List a professional email address.
Only add your city and state, not your complete mailing address.
Tips for writing the professional summary:
Keep it short — three-to-five sentences are all you need.
Find relevant skills and experience in the job ad and highlight them here.
Use data to highlight a professional accomplishment, such as "Increased monthly revenue by 12%."
Tips for writing the work experience section:
A reverse-chronological list of the relevant jobs you have held.
Bullet points that highlight your job responsibilities.
Use more bullet points to describe your current role, and fewer as you go down the page.
Use data and metrics whenever possible to show the impact of your work.
Tips for writing the skills section:
Review the job ad for critical skills. Put those key skills toward the top of your skills list.
Be sure to include soft skills in addition to your technical skills. Skills like communication and collaboration are hard to teach and, as a result, are highly sought after.
Be sure to include special skills and training. These can set you apart from similarly qualified candidates.
Tips for writing the education section:
Double-check the exact title of your degrees and certifications to ensure they are listed accurately.
Be sure to highlight any academic awards you've received.
Don't list your dates of graduation — doing so can introduce age bias into the hiring process.
How do you list your resume in chronological order?
List your work experience on your resume in reverse-chronological order, with your most recent position, working backward in time. Generally, you should only include jobs from the past 10 years. Follow the same arrangement for your education section, with your latest, most advanced degree (or coursework, if you haven't completed your studies yet) presented first.
Does resume work experience have to be in chronological order?
Yes. In a chronological resume, regardless of the resume you choose, your work history is always presented in reverse-chronological order. However, if you have gaps in your work experience or lack extensive experience, you may want to consider a functional resume, which focuses on your abilities and skills.
Do you put work experience or education first on a chronological resume?
In the chronological format, work experience will appear first. This allows you to show hiring managers that you have the necessary experience to excel at a new job. Like your work history section, the education section should start with your most recent degree or accomplishment. You should include information about your degrees, relevant coursework, notable achievements and certificate programs.
How can I make my resume stand out while using the chronological resume format?
There are three main ways to make a chronological resume stand out. They are:
Mirror the job description . You can stand out by highlighting those skills that are listed in the job ad that you possess. If you have specific certifications and licenses or other training that is listed in the job ad, be sure to mention it.
Focus on your achievements . Employers don't want to read a long list of job responsibilities. Hiring managers want to know the impact you have made in past positions to see what you'll bring to the table. To drive it home, use data and metrics whenever possible. For example, instead of writing that you, "Welcomed customers and answered questions," you should write, "Increased customer satisfaction by 40% through high-quality customer service."
Write a compelling summary statement . Many job seekers use generic summary statements such as, "Good communicator with 10 years of sales experience." If you want to stand out, make your summary enticing. Write a compelling statement, such as, "Proven success in revitalizing underperforming sales numbers through scalable marketing strategies that have driven a 32% increase in leads," which is sure to get attention.
Should I include jobs where I've had a short stint?
It depends. Most experts agree it's best to stay with a company for at least two years because it shows a level of commitment and a thoughtful understanding of your own career path. But if one or two of your jobs lasted a year or less, it is OK to add them. Just be prepared to confidently and clearly explain why they were short-term stints during your interview. You can also address any such concerns in your cover letter. However, if you've had several short-term jobs throughout your career or within one year, then a functional resume format is a better option for you.
If I'm changing careers, can I make this format work for me?
Absolutely. You can make the chronological format work for you if your career change entails applying for the next step up from your current role, and you have a track record of stable work experience and a clear path of advancement in the industry. For example, if you've been a construction worker for five years and want to apply for a project manager job, it's acceptable to use the chronological format. However, if you are a nanny and want to apply for an administrative assistant position, you should use the functional format.
Create a professional resume in minutes!
Get noticed.
Choose from more than a dozen eye-catching professional design templates that will help you create a unique resume employers will notice.
Find the right words
Writing your resume is a snap — just use our pre-written text bullet points to showcase your skills and accomplishments.
Get step-by-step advice
We're there for you, every step of the way. Our professional resume tips and guidance will save you time and help your resume stand out from the competiion!
Format your finished resume
Our simple editing tools make it easy to get exactly the resume you want. Download in your choice of formats, then print and send as many copies as you need.
Chronological Resume - Writing Guide With 5 Free Templates
The chronological resume - also known as the "reverse chronological resume" - is the most popular resume format out there.
Particularly advisable for those with rich work history, the chronological resume prioritizes and lists your work experience and achievements from most to least recent.
This article is here to teach you all there is to know about creating a chronological resume.
What is a Chronological Resume? 
Chronological Resume Structure 
When to Use a Chronological Resume Format? 
4 Free Chronological Resume Templates
How to Create a Chronological Resume - Step by Step
9+ Chronological Resume Examples for All Industries
What is a Chronological Resume?
A chronological resume lists your work experiences and achievements starting from the current or most recent one, and following up with previous jobs below.
For this exact reason, the chronological resume is the perfect choice for job-seekers who have plenty of experience and achievements to list on their resume .  
What's most important, studies point to the chronological resume being a favorite among recruiters, too.
Why? Well, because you are applying for a job, so work experience in your resume will be the first thing a recruiter looks out for.
But worry not, you can structure your resume in a chronological format even as a recent graduate too. Or, you can opt for other popular formats fitter to your profile.
But first, let's go through the basics. 
The chronological resume follows a straightforward structure. The only thing to keep in mind is that your current or most recent experience - be it professional or educational - comes first.
The second most recent will follow, and so on.
Here are the main and most popular sections for the chronological resume structure:
Contact information
Professional title and resume summary/objective
Work experience and achievements
Education section
Your top soft/hard skills
Include optional sections (languages, certificates, volunteer experience, etc)
If you're a recent college graduate and want to build your resume in the chronological structure format, you still can.
All you have to do is rearrange the order of your resume sections so that the education resume section comes first.
Here, too, make sure that your education entries are listed from the most to least recent, and you're good to go!
If reading this is already looking too complicated and time-consuming, try out the Novorésumé online resume builder . Novorésumé provides 8+ free resume templates that follow the chronological resume structure. 
When to Use a Chronological Resume Format
The three main types of resume formats are the chronological, functional/skills-based one, and a combination resume format of the two. What you choose to use will depend on the type of job you are applying for and your experience level.
In the majority of cases, the obvious choice is the chronological resume. It is common, it highlights just the right sections, and job recruiters prefer it over the other formats.
Nonetheless, this doesn't mean you should just cross the other options off your list, especially if your work experience doesn't amount to much.
Consider these other two formats, taking into account their advantages and disadvantages as well: 
Functional Resume
Perfect for students or recent graduates, as it highlights your skills. 
Offers creative space for a varied portfolio 
Difficult to pass through the ATS (Applicant Tracking System) that most companies use to scan through countless resumes they receive daily. 
It conceals your experiences, however minor they might be. 
Combination Resume
A great choice for job-seekers with a diverse skill-set, because it highlights both skills and experiences. 
It can mask gaps in your employment history since you can also list your skills, so it's the second-best option for those who lack work experience. 
It is a really good fit only for highly specialized professionals who have a very diverse skill-set. Say, for example, that you're applying for a role that requires expertise in 3-4 different fields, and you want to show all that in your resume - then, the combination resume really is the one for you.
It is hard to organize. As a professional with a diverse skill-set, it might be a challenge to decide which part of your expertise to prioritize in the combination resume format.
4 Chronological Resume Templates 
Below, you will find 5 chronological resume templates out of many free resume templates. Dig right in to find the best match for you. 
#1. Creative Chronological Resume Template 
#2: Modern Chronological Resume Template 
#3: Professional Chronological Resume Template
#4: Functional Chronological Resume Template
How to Create a Chronological Resume
Now that we mentioned the traditional structure, let's go through each section one by one to create the perfect chronological resume. 
#1: Start With a Contact Information Section 
Depending on the template you have chosen for your chronological resume, there is a possibility that your name will be directly followed by your professional title right at the top.
How do you fill up your professional title in chronological resume format? Easy. If you're not looking to change career paths your professional title should be your current title. However, if you're changing career paths, then choosing the combination resume mentioned above might be a better option for you.
Regarding the rest of the contact information section on your chronological resume, it should be current and lacking any typos. The mandatory elements of the information section include: 
First and last name
Phone number
Email address
LinkedIn URL (optional)
#2: Add a Resume Summary or Resume Objective
  Second in the chronological resume comes your 'profile' as a candidate, which is expressed through a resume summary or a resume objective .
Wondering what the difference is?
Well, the summary is a short (2-3 sentences) overview of your career so far and it is used in 90% of resumes - especially by those with two or more years of work experience. A summary is a perfect fit for the chronological resume.
On the contrary, a resume objective represents your aspirational career goal and highlights your skills, making it perfect for entry-level professionals with little work experience, or job-seekers looking to completely switch career paths. 
#3: Fill in Your Work Experience 
This is, without a doubt, the section that weighs the most when it comes to the chronological resume, so it's vital that you get it right.
Your work experience section is there to show the recruiter what you can bring to the table through your past accomplishments and responsibilities and what the company would be gaining were they to hire you.   
Feeling pressured? Don't. There are many practices to help your work experience section stand out in the eyes of the recruiter.
If you are looking for more tips and tricks to help you take your resume to the next level, head over to our beginner's guide on how to write a resume . 
Here are the key points you should keep in mind when it comes to the work section:
This is the most important so we'll be repeating it as many times as it takes: your current or latest job position should be placed on top. Then come the previous ones, all the way to your earliest job position. 
For each entry, list your job title and position, the company and its location, as well as the dates when you were employed. 
List your achievements and responsibilities, with a higher focus on quantifiable achievements, whenever you can. 
Use bullet points instead of just text to express what you have achieved and what you were responsible for in every job entry. 
Tailor the resume to the position you are applying for. For example, if you've had too many jobs in the past and some of them don't relate to the field you are now applying for, then they are just taking space. Feel free to omit them.
Here's a close-up of a work experience section in the chronological resume:   
#4: Add an Education Section
Generally, the education section comes right after work experience. 
If, however, you have just graduated college and want to create a chronological resume to start applying for jobs, the education section can replace the experience section that you'd be lacking. 
Either way, the education section should be brief but jam-packed with information that can communicate your values and skills to the recruiter.
Here's what the education section consists of: 
Program Name: E.g. "MA in Conflict Resolution and Peace Studies" 
University Name: E.g. "University of Greenwich"
Period Attended: E.g. "08/1214 - 05/2018"
(Optional) GPA: E.g. "3.9 GPA"
(Optional) Honors: E.g. " Cum Laude, Magna Cum Laude, Summa Cum Laude"
(Optional) Academic Achievements: E.g. Papers you might have published, or awards received.  
(Optional) Minor: E.g. "Minor in Political Science"  
#5: Spice Up Your Chronological Resume With Your Skills
Needless to say, the reverse-chronological order doesn't really apply in the skills section. 
What you can do, however, is begin by listing your hard skills and then your soft skills. 
Unsure of what this means? 
Hard skills are measurable abilities. These can range from programming in Python language to knowing how to use Photoshop and InDesign.
Soft skills are personal skills. They vary from attitude to flexibility, motivation and teamwork. 
Listing your skills has its own peculiarities, so don't pay this section less attention than the ones above it, especially if you're a recent college student. Pay attention to skills specifically required at the job ad and if you have them, make sure to include them. 
Here's an example of how your skills section can look like:  
#6: Include Any of These Optional Sections
Last but not least, come these optional sections.  
Having them in your resume can earn you extra points and even separate you from the competitors, but only if they don't make your resume longer than it should be (1-2 pages maximum) and if they are relevant to the job position.
Some of those sections include (but are not limited to):
Languages : If you speak two or more languages, don't fail to put that in your resume. To list them, simply categorize your proficiency level into native, fluent, proficient, intermediate, or basic . 
Hobbies & Interests : They can help humanize you and show a part of your personality that work and education can't. If
Volunteering Experience : Studies show that volunteering experience actually raises your chances of getting hired . 
Certification & Awards : If you have awards that make you stand out in your field or certifications from experts that are relevant to the position you are applying for, don't hesitate to show them off!
Not sure how adding volunteering experience works? Check our article on how to list volunteer experience on your resume .  
10 Chronological Resume Examples for All Industries
Now let us walk you through a few practical examples of what the chronological resume looks like depending on the industry. 
#1. Business Chronological Resume
In the world of business, accomplishments matter. This is why in this business chronological resume , the work experience section is jam-packed with measurable information on what the employee achieved in his previous professional experiences. 
#2. Computer Science Chronological Resume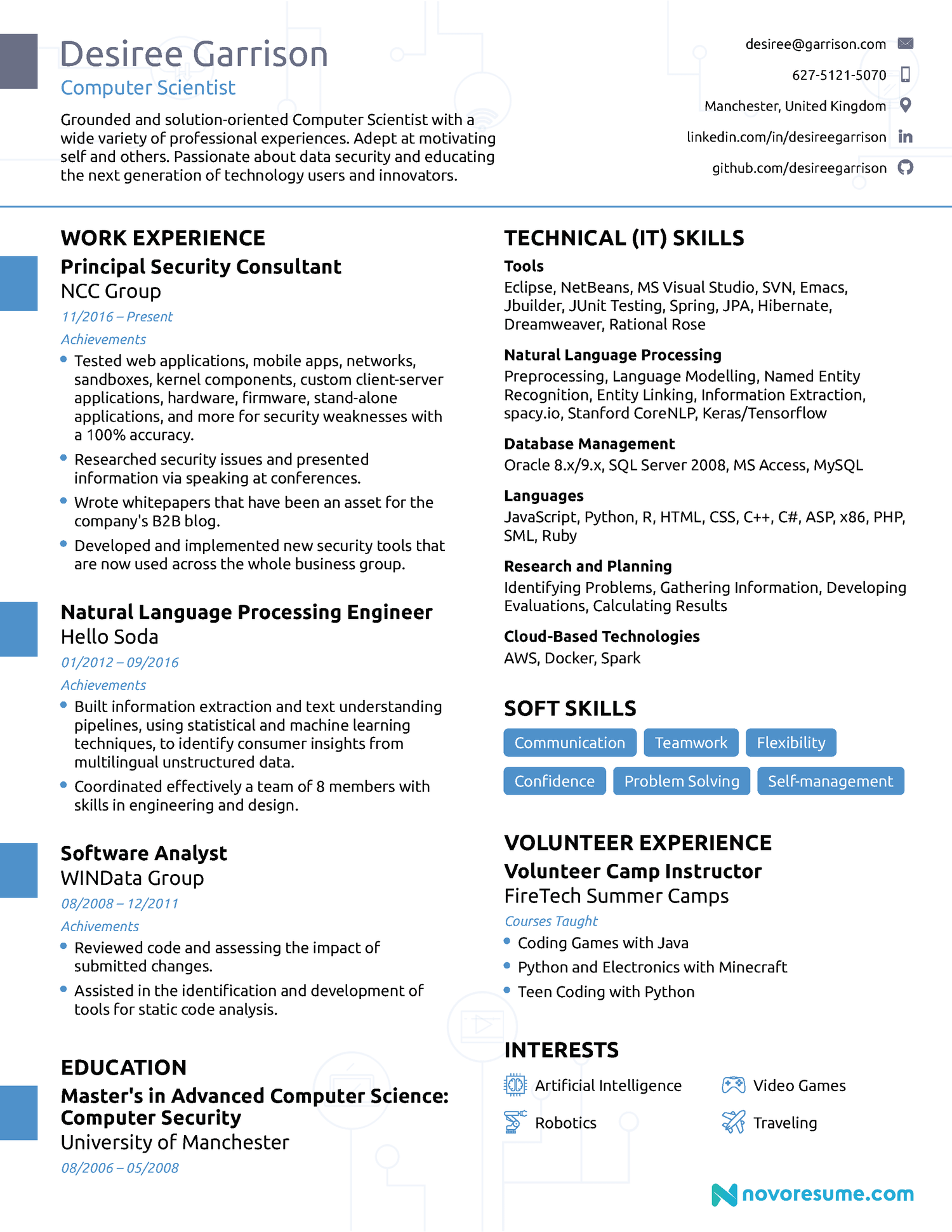 Computer science jobs are heavily based on hard skills - in addition to your previous work experiences, that is. So, make sure to include your hard skills on your computer science resume to impress recruiters. 
#3. Architect Chronological Resume 
As you can see from the example above, the sections that follow your work experience and education can be placed according to your profile. If, for example, you've worked on some side projects that you feel do your resume more justice than your skills, feel free to prioritize those projects.
In this article, you can find what's expected from an architect's resume in more detail.
#4. Nurse Chronological Resume  
Action verbs can really make an active professional like that of a nurse shine. So when you list your achievements under your experience, use strong verbs that can paint a picture of who you are and what you can do.
#5. Pharmacist Chronological Resume 
With plenty of attributes up their sleeve, the chronological format is the perfect choice for a pharmacist's resume . 
#6. Project Manager Chronological Resume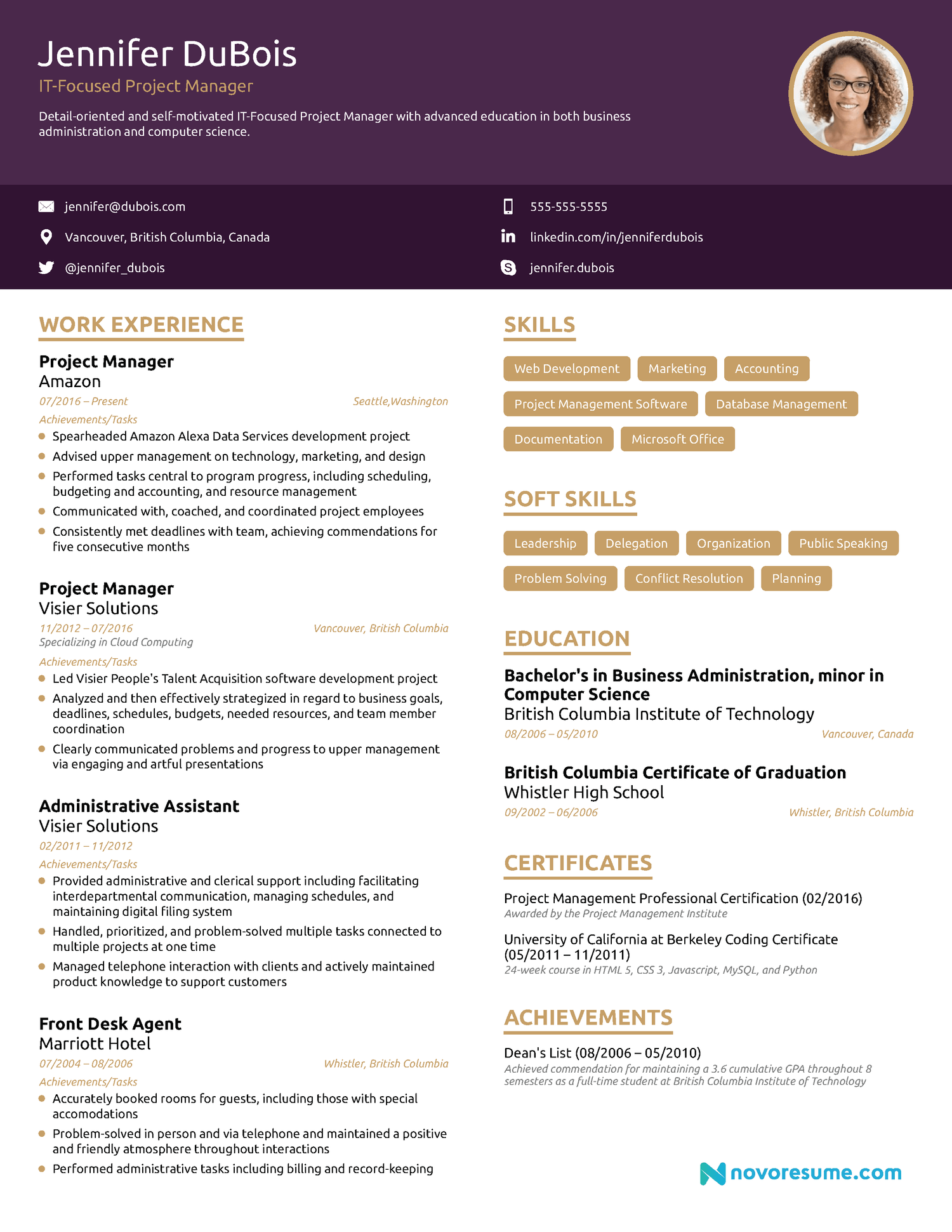 Project manager resumes have good chances to show industry expertise - given they hold the manager title - and highlight successful projects. Feel free to do both in your chronological resume, as shown above. 
#7. Web Developer Chronological Resume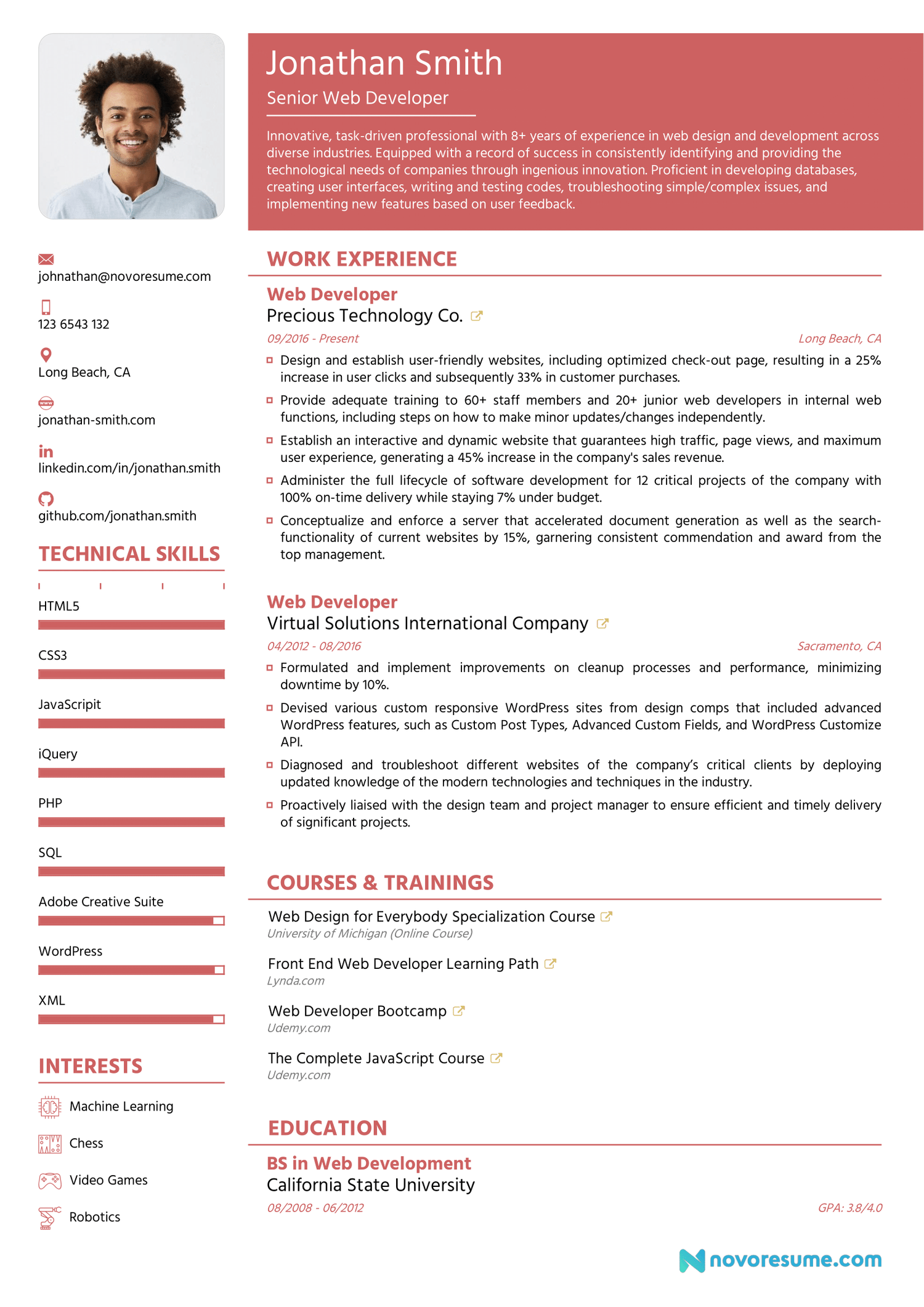 As you can see in the example, the candidate has chosen to place his courses and training above his education. When you have followed courses or have been trained in the exact field of work where you're applying, it makes sense to rank the field-specific courses and training higher than your university education. 
This article has more information on how to perfect your Web Developer Resume .
#8. Teacher Chronological Resume 
This is another "special" example of a chronological resume. Right after the experience section, the candidate has listed their volunteering experience. Not normally the case, it makes sense here because the volunteering experience has been as a tutor - which is pretty much the same thing as a teacher in the teacher resume . 
In cases when your volunteering experience is directly connected to the job you are applying for, feel free to list it under professional experience as well. 
#9. Bar Manager Chronological Resume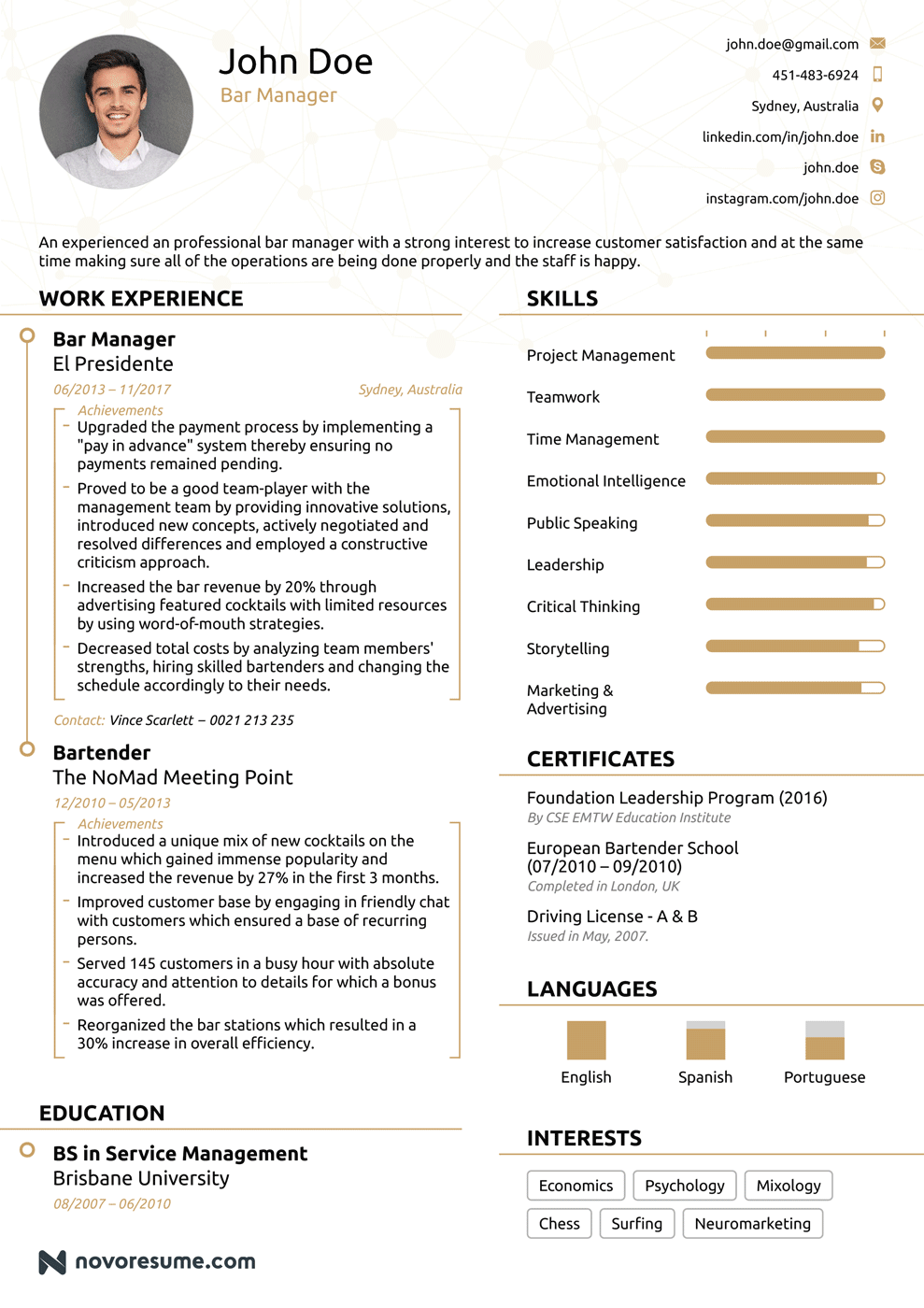 For more info on how to update your own bar manager chronological resume for 2023, this is the article for you. 
#10. Human Resources Chronological Resume
The example says it all: the chronological resume does wonders showing the peak of your work experience first, and then going back to your professional history and skills. This article on the HR chronological resume has more tips on how to perfect it.
Discover More Resume Templates
Combination Resume Templates
Creative Resume Templates
Functional Resume Templates
Minimalistic Resume Templates
High School Resume Templates
One Page Resume Templates
2 Page Resume Templates
Google Docs Resume Templates
Word Resume Templates
Key Takeaways 
And that's a wrap! 
Let's do a quick recap of the main points covered in this article: 
The chronological resume - or reverse chronological - is a top choice among candidates with years of professional experience and a favorite among recruiters.
The chronological resume focuses on your work experience, starting your current or most recent one, and following up with the rest - from most to least recent.
Recent college graduates that want to use this format can - simply replace the work section with the education section, following the same reverse-chronological order.
Save time and energy building the reverse chronological resume from scratch by using online resume builders , such as the one Novorésumé offers.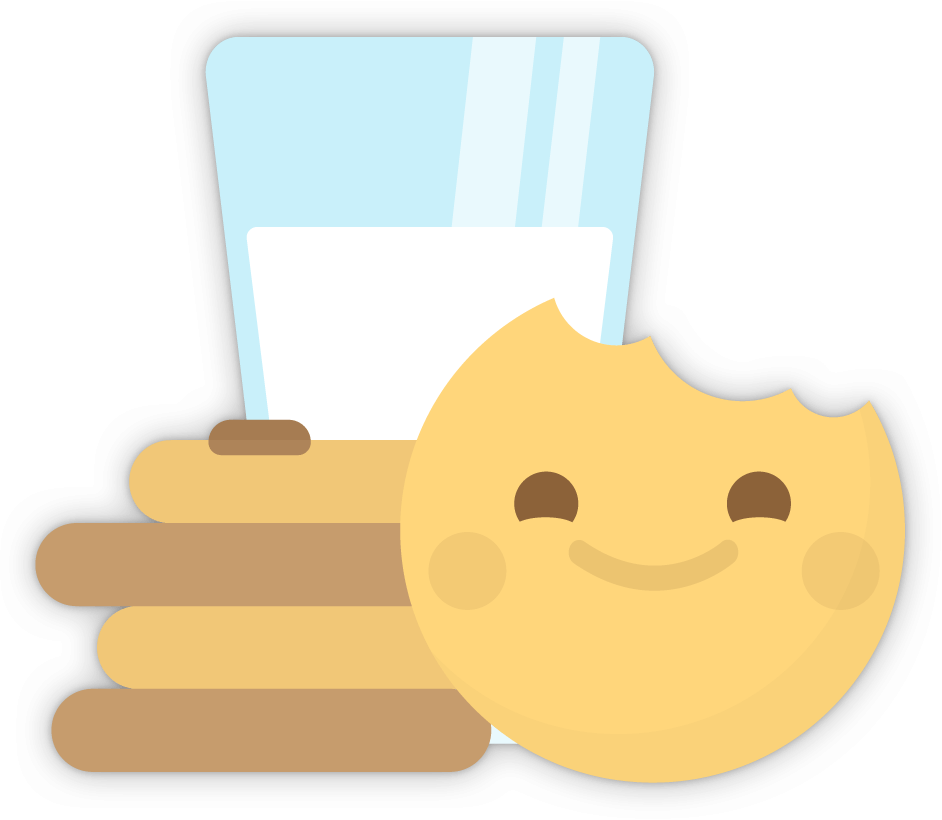 To provide a safer experience, the best content and great communication, we use cookies. Learn how we use them for non-authenticated users.
Find a job faster!
50+ job categories
Hand-screened leads
Join FlexJobs!
Do you know the differences between a functional and chronological resume? We have the details to help you know which format is best for you!
Functional vs. Chronological Resume: Differences & Similarities
First job, next job, summer job, temp job. It doesn't matter what kind of job you're applying for. You're going to need a resume .
While most people do not relish writing one (professional resume writers excluded), as a rule of thumb, resumes are relatively easy to create. Simply sum up your work history, right?
Well, that's not exactly the case . A resume is more than an accounting of your jobs.
And, for those who have a gap in their employment history , you may not want to advertise that gap during the application stage. After all, you're more than a series of jobs, and you want to demonstrate that to the employer. At the same time, you don't want to be dishonest about your work history.
What are job seekers supposed to do?
Functional vs. Chronological Resume
At its core, a resume is a summary of your employment history, professional skills , and relevant experience.
But a resume is more than a summary of you. A resume helps recruiters size you up. It's an easy and concise way for them to see at a glance if you've got what they want in a candidate. An interview will help determine if you're the right fit for a job, but a well-written resume helps get you an interview .
Here's a quick description of a standard, chronological resume and a functional resume. Learn what each entails, and then we'll discuss how to determine which type of resume you should use.
Chronological Resumes
When you use a chronological resume , you start at the top, then work your way down and backward . After your name, contact information, and optional summary, you list your work history, starting with your current or most recent job. For each job, you list where you worked, the dates you worked, your title, and all of your job duties. Working your way backward, you cover your employment history until you're out of jobs (or space).
Functional Resumes
The key highlight of a functional resume vs chronological resume is that functional resumes are skills-based . Instead of starting with your current job and moving backward, a functional resume focuses on your skills and abilities , instead of your job history.
Generally, a functional resume starts with your name and then a summary of your achievements and accomplishments, similar to the summary statement on any resume.
After the general summary is the "skills" section. You create broad skills categories , then list specific examples of those skills. For example, you might have a "Sales" skill category with bullet points like, "Achieved salesperson of the month for nine straight months; Increased new sales to new clients by 15% year over year," and so on.
At the bottom is your work history. However, unlike the chronological resume, on a functional resume, you only list the name of the company, your title, and your dates of employment. You do not list your job duties.
Note: A functional resume is not a CV. A CV (curriculum vitae) is similar to a functional resume in that the emphasis is on your achievements rather than your work history. However, a CV is more about awards you've won and papers you've published than your job history, though job history is often listed on a CV.
Pros and Cons of Different Resume Formats
Those are the basics of each resume style. However, you can't just point to one and say, "I like it!" and start writing. Each resume format has pros and cons you should consider before committing.
Chronological Resume Pros and Cons
Chronological resume pros.
There are several pros to using a chronological resume. For starters, it's the most common and widely used resume. Recruiters are used to seeing it and this format makes it easy for them to scan your resume and see at a glance if you're a good fit for the position.
Recruiters also feel that a chronological resume does a better job explaining your background and skills . Paring what you learned with where you learned it helps give your work history context . And, that context is what can help land you in the "interview" pile.
They are also the preferred format for applicant tracking systems (ATSs). While you should have a keyword-rich resume no matter what resume format you use, ATSs are usually programmed to look for certain headers and other criteria to scan your resume. This programming is generally based on a chronological resume. If you use something other than a chronological resume, an ATS may not see your keywords because it doesn't know where to look.
Lastly, using a chronological resume may make it easier for you to update your resume or even write a resume from scratch. Much like a recruiter can see your skills in context on a chronological resume, you too may have an easier time remembering what you did at each job when you're focusing on what you accomplished and where.
Chronological Resume Cons
The chronological resume does have disadvantages. The first is that a chronological resume makes employment gaps obvious . And, there's no way to hide it. No matter what your reason is for dropping out of the workforce, some employers will see the gap and pass you over.
The chronological resume is also not the best resume template for people who are changing careers . Sure, you may have a lot of experience in accounting, but how does that help you as an aspiring supply chain director? It can be difficult to express why you're changing careers and how you can transfer your skills on a chronological resume.
Functional Resume Pros and Cons
Functional resume pros.
In some cases, a functional resume may be a better choice for you. The first advantage of this format is that if you have a large gap in your work history, a functional resume de-emphasizes that by putting the focus on your skills.
Functional resumes are also good for career changers because, again, this format de-emphasizes your work history . In a functional resume, you can talk about the relevant skills you've gained from an unrelated position. Or emphasize the new skills you've learned through volunteering, taking classes, or even just trying things out on your own.
Functional Resume Cons
However, before you craft a functional resume, you should know that they, too, have their disadvantages. Perhaps the most important con of a functional resume is that recruiters do not like them . Fair or not, when a recruiter sees a functional resume, they worry that you're hiding something. While that may not be the case, that's still a problem.
Also, when you've seen (or scanned) 20 chronological resumes in a row and number 21 is functional, it slows things down, and that can frustrate the recruiter.
And, as mentioned above, your skills are out of context to a recruiter. Instead of looking at your skills first, most recruiters are likely to drop down to your employment history first, to try to gain some context about who you are and why you're applying for the job. If they can't connect the dots from employment history to skills easily, they're likely to put you in the reject pile.
A Better Option: Hybrid Resume
Consider using a hybrid resume in place of a functional resume (or even a chronological resume).
According to Betsy Andrews, Career Coach at FlexJobs, a hybrid resume "includes an achievements section, but also provides a bit of information under each position," which helps gives context to your resume .
The top of a hybrid resume is a summary of your skills. However, instead of using broad categories, you pick a key skill and highlight it quickly with a brief sentence or two. For example, you might say, "Sales skills: Top salesperson for three straight quarters while increasing new business to new clients by 15% each year."
After highlighting your top three or four skills, move on to your employment history using a chronological format. However, don't list every bullet point from your job description. Instead, list the most relevant duties to help highlight your selected skills.
So, you might write, "XYZ company, New Business Sales, dates you were employed: Responsible for prospecting new leads through various methods. Streamlined client communications to help build and maintain relationships, thus increasing retention." Repeat this until you've reached the beginning of your work history.
In this hybrid format, you are emphasizing your skills without de-emphasizing your work history . Yes, an employment gap will be visible, but it won't be as important because you've front-loaded the resume with your relevant skills.
An Employment Story Worth Telling
Ultimately, a resume is the story of your work history, achievements, and skills. While it's not a riveting beach read, a well-written resume can help you get an interview, which can lead to a job. Of course, like any story, a poorly written one will end up lost or forgotten about.
While you don't want your story to read like everyone else's, using a familiar format is important when you're job searching. It may not be your first choice, but it can be your best choice. Don't let flaws in your story scare you. There are plenty of resume templates that help you tell the best story possible to recruiters and can help highlight why you're the best person for the job.
We've got more advice on how to improve your resume . And advice on how to craft an amazing cover letter so you can tell even more of your story. And, if you're looking for a little bit of guidance along the way, consider working with our career coaches who can give you tons of personal resume writing advice.
SCHEDULE A RESUME REVIEW TODAY! >>>
Photo Credit: bigstockphoto.com
Don't forget to share this article with friends!
FlexJobs Is SO Much More Than Just a Job Board
In addition to helpful articles like this one, members get unlimited access to:
Highest Quality Remote & Flexible Jobs
200+ Expert Skills Tests
Soft Skills Courses
Virtual Job Fairs
Weekly Career Coach Q&As
And so much more…
Join FlexJobs Now!
Related Articles
Marketing Resumes: Tips, Skills to Include and More
Writing an Effective Resume After You've Been Laid Off
Customer Service Resumes: Tips, Skills to Include and More
Top 20 Must-Have Skills to Put on Your Resume
Related categories.

Bridget from Pewaukee, WI
Just purchased the Yearly plan
Anna from Málaga, Málaga
Just purchased the 3 - Month plan
Eyanna from Sacramento, CA
Peter from hilton, ny, angela from naugatuck, ct, chrysta from vancouver, wa.
Just purchased the Monthly plan
April from Terre Haute, IN
Romello from saylorsburg, pa, moosbrugger from mount pleasant, sc, camila from zetland, nsw, free downloadable guide.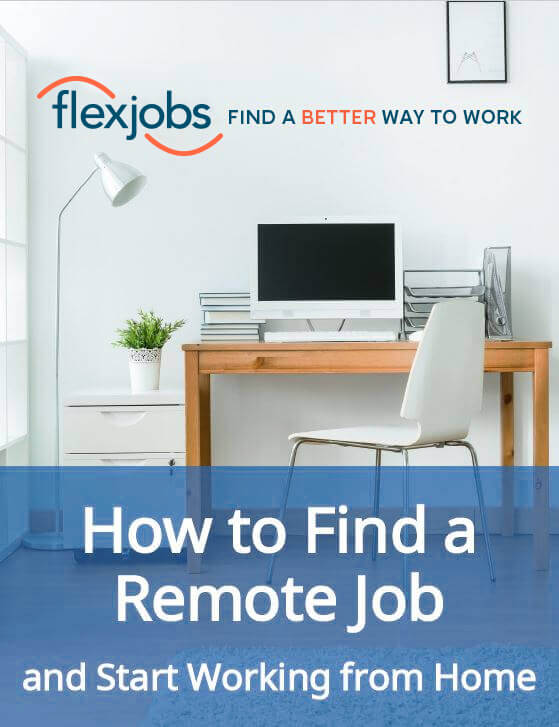 Free Downloadable Guide:
How to find a remote job and start working from home.
Receive job search tactics to find the best opportunities for you and tips for crafting your resume for remote-friendly employers.
You will also be added to our mailing list for updates and special offers. Don't worry, we won't spam you, and you can unsubscribe at any time!
Want a Great Remote or Flexible Job?
Save time and find higher-quality jobs than on other sites, guaranteed.
Recommended Jobs
Bookkeeper Mar 19 100% Remote Job Full-Time MN
Assessment Programs Coordinator Mar 19 Hybrid Remote Job Full-Time Hadley, MA
Underwriting Assistant Mar 19 100% Remote Job Full-Time CA, OR, WA

Financial Reporting Manager Mar 19 100% Remote Job Full-Time Jersey City, NJ
Trending Articles
FlexJobs in the News
More of This Week's News
Currently Hiring on FlexJobs
See All New Jobs
Success Stories Just In!
Weekly newsletter.
Get new job postings, the latest job search tips, trends, news, and exclusive promotions!
Sign Up Today!