Plans New Plans Old Plans
Donate Books
Enjoy our same-day free home delivery and pick up services!
Quick Renew
Login / Sign Up
Books Encourage A Sense Of Wonder
A dream called BookPal
Our passionate team ensures a great customer experience. Extending beyond the traditional cataloguing and classification functions of a library, A BookPal??offers a range of reader-centric services to its members including free home delivery, personalized reading recommendations, and membership to a thriving community of book lovers.?We are crazy about books and even more than that, we are determined to make books easily accessible and affordable for real book lovers. Our passion has helped us become the number one library of Gurugram and we are all set to spread our wings and grow further! Join us in this exciting journey for the love of books!
New Arrivals
Sleeping Beauty...
Gingerbread Fred...
The Little Mermaid...
The Three Little...
Rumpelstiltskin: ...
Snow White: (Ready...
Three Billy Goats...
Goldilocks and the...
The Elves and the...
GRAHLAKSHMI...
GRAHSHOBHA FEBRUARY...
Harry potter & the...
By j.k. rowling.
Secret seven : 07 :...
By enid blyton.
The Wimpy Kid Movie...
By jeff kinney.
Dick Whittington (...
By vera southgate.
by Roald Dahl
Diary of a Wimpy...
Comics & Graphic...
Pokémon: Diamond...
By shigekatsu ihara.
The Son of Neptune...
By rick riordan.
Thea Stilton The...
By thea stilton.
The Dragon of...
By geronimo stilton.
Barak Obama
A.P.J. Abdul Kalam
Uberoi Meera
Anthony Horowitz
Enid Blyton
Aaron Blabey
Tony Abbott
Alexander Osterwalder
Alistair MacLean
Cecelia Ahern
Amish Tripathi
Amitav Ghosh
Philip Ardagh
Jeffrey Archer
Nick Arnold
Oliver Balch
Julian Barnes
Our Upcoming Events
Children Book Launch
B19, 1st floor omaxe city centre mal sector 49 sohna road gurugram haryana, mar 28,2020.
Mar 14,2020
BookPal Library at a Glance
Total Books 10332
Happy Users 3190
Testimonial
It's wonderful experience for me.It will getting freedom in my kid and the service delievery everything perfect wonderful understood fact and best of luck.
Nothing really to add I just love the fact that you do not respect the number of books that we can borrow so actually read like two a day. We never end trouble found fact. And your commitment lavels are also very good if you say it will be delivered today it gets delivered and this is something very good feature it really appreciate.
News Feed & Updates
BookPal is a new generation library that provides a unique reading experience to book lovers with a wide range of books for every type of reader. From toddlers to teens, dabblers to bookworms - we have got everyone covered! Like we love saying – at BookPal, there is a book for everyone in the family.
Privacy Policy
Terms & Conditions
Ask Librarian
Enter your email address to get the latest news, special events and student activities delivered right to your inbox.
Book Pal B19, Omaxe City Centre, Sector 49, Sohna Road, Gurgaon - 122001
BookPal Library opens from Wednesday to Monday (Tuesday Weekly OFF) Time 11 am to 9 pm
[email protected]
9971919302, 8571906935
Kasha Enterprises Pvt. Limited.
FORGOT PASSWORD ?
NOT A MEMBER YET ? SIGN-UP HERE
RESET PASSWORD
Spread the joy of reading donate now.
If you are a book lover, you are sure to have collected many good books. You would also have many good books that your children would have outgrown. You would end up storing these books because it would pain you to given them to a waste paper merchant. If your pre-loved books are in great condition and if you wish to spread the joy of reading, you can now donate the books to BookPal and help us add to our wonderful collection.
Entertainment
Travel to new world every day at these 9 best libraries in gurgaon, by architi batra, updated - oct. 25, 2019 6 min read.
Let's be fair, reading just one book is like eating one potato chip from the packet. But buying books can become a costly hobby and that's when Libraries play their role and fulfill all your desires for reading a new book almost every other week. Libraries are these magical places that transport you to a world of imagination. The more you read, the more you get drawn in.
And thus, if you are bitten by a reading bug like us and think to yourself every night, 'Just One More Chapter!' then don't miss out on these Libraries in Gurgaon .
Address: B19, Omaxe City Centre, Sector 49, Sohna Road ( Get Direction ) Timings: 11:00 AM - 9:00 PM. Tuesday Closed Contact Number: 0124-4051219
2. The Treasure Trove
Address: Inside premises of Ipsaa Day Care, W Block, Nirvana Country, Sector 50, Golf Course Ext Road ( Get Direction ) Timings: 10:30 Am - 7:00 PM. Monday Closed. Contact Number: +91 99 1046 1041
3. NCR Library
Address: D-215, Sushant Shopping Arcade, Sushant Lok- 1 ( Get Direction ) Timings: 10:00 Am - 6:00 PM. Sunday Closed. Contact Number: 99908 86650
4. Read Between The Lines
Address: First Floor, North Court Metropark, HUDA City Centre ( Get Direction ) Timings: 11:30 Am - 7:30 PM. Sunday Closed. Contact Number: 0124 2577899
5. Bookhive Library
Address: NS – 12, W Block, South City II, Next to Harmony Apartments, Sector 50, Off Golf Course Extension Road ( Get Direction ) Timings: 09:00 Am - 6:00 PM. Sunday Closed. Contact Number: 9871186287
6.
[email protected]
Address: 651P, Basement, Sector-43 ( Get Direction ) Timings: 09:00 Am - 6:00 PM. Sunday Closed. Contact Number: 9911329999
7. The Community Library Project
Address: Near Sikandarpur Metro Station Timings: 11:00 Am - 7:00 PM Contact Number: 9810055620
Study Library In Gurgaon
1. rashi edusat.
Address: 12/1 Kiran Kunj, near bus stand, Adarsh Nagar, Sector 12 ( Get Direction ) Timings: 09:00 Am - 7:00 PM. Sunday Closed. Contact Number: +91- 8708435944
2. The Royal Library
Address: 1st floor, 19, Jharsa Rd, Behind Jyoti Hospital, Housing Board Colony, Sector-15 ( Get Direction ) Timings: Open 24 hours. Contact Number: 073038 05810
After all, there's no such thing as too many books when it comes to your passion for reading. So instead of burning a hole in your pocket, borrow and share your love for reading with the world through these best libraries in Gurgaon!
Q.1. Why is Gurgaon called the Cyber City of India? A. Gurgaon (Gurugram) one of the most developed cities in North India/ This city is the Hub of IT sectors, Real Estate companies, Medical Institutes, Education Hub, Amusement Hub Like Malls, KOD, Appu Ghar, Cyber Hub, Bars Club, etc. There are so many Good opportunities to earn Money. Also, it is the Centered area very closed to Delhi.
Q.2. What are the Indian literary awards? A. Literary awards are those awards which are conferred to the authors and poets for a good piece of writing and their associated contributions towards the betterment of Indian Literature. This includes literature works in any officially recognized language of India including English as well.
Related tags:
Before you go... check these out.
Top 5 Popular Events in Mumbai in the Weekend!
Most Happening Events in Bangalore in Weekend!
Oscar-Winning Movies On Netflix To Choose From
SRK is back to rule the box office with Pathaan!
Horror Movies On Netflix That Will Make Your Blood Run Cold
The Perfect Christmas Movies To Go With Your Hot Chocolate
Top 10 Hollywood Movies To Watch In 2023
Food & Beverages
The best sports bars to watch the next match.
The Best Sports Bars In Delhi NCR To Watch World Cup Matches Live
The Best Sports Bars in Bangalore to Watch the World Cup with Friends
Sports Bars In Pune To Watch World Cup Matches
5 Diwali Rangoli Design Ideas To Celebrate The Festival
Rangoli ideas to spruce up your home!
8 Affordable DIY Diwali Decoration Ideas
Diwali decoration ideas for your home to welcome happiness and positivity!
5 Best Best Dancing Spots You Need To Know About!
Romantic Date Settings in Mumbai to Impress!
March is the month of colors, parties, stand-up shows, and concerts, you name it, Mumbai has got ... Read more
2498 views . 2 min read
March is the month of colors, parties, stand-up shows, and concerts, you name it, Bangalore has g... Read more
2459 views . 3 min read
In case you're hoping to put a little glory into your review involvement, Netflix really has many... Read more
Oscar winning movies.
3790 views . 7 min read
After 4 years of exile, SRK is back to rule the box office with Pathaan. The movie is set to rele... Read more
Iconic indian tv.
1862 views . 4 min read
As the nascent Winter leisurely crystallises,  and the world around us slowly falls into a lull, ... Read more
Horror movies, netflix india, netflix movies.
35466 views . 12 min read
With the calendar year reaching the brink of renewal and the temperatures steadily plummeting, th... Read more
Unique movie experiences, movies under the stars.
5122 views . 12 min read
Aren't movie theatres an absolute package of thrill, romance, suspense, drama, lights, camera, an... Read more
Netflix series, newly launched, popcorn recipes.
8761 views . 8 min read
Watching the world cup in Mumbai can be a lot of fun, if you know where to go! Here are some of t... Read more
7998 views . 7 min read
As the ICC's Men's T20 Cricket World Cup intensifies, so does the craze for cheering for your fav... Read more
Bars & pubs.
3478 views . 8 min read
Find fun places to visit in your city with magicpin
Locate the best museums, heritage sites, picnic spots, adventure sports and everything fun with magicpin. Find the best places to have fun near you with magicpin. Be it Delhi NCR, Mumbai, Pune, Bangalore, Hyderabad, Jaipur or Kolkata, use magicpin to find the best deals of fun places in your city.
Find the best movies and shows to watch on magicpin
Best films, best TV series, popular shows, amazing documentaries or funny online videos, get the best entertainment suggestions on magicpin. Let magicpin tell you which movie to watch in theatres, what TV shows are the best and where to find the most underrated movies online.
Find the best books to read on magicpin
magicpin tells you the books to read, the top-rated books of the year, the authors worth reading, the most underrated books and where to buy books online.
Get the best movies and TV series recommendations from magicpin
magicpin gives you a carefully curated list of the most popular thriller movies, romantic flicks, comedy films, TV shows and more. Find the best Bollywood movies and Hollywood films along with the most awesome TV series recommendations on magicpin.
Leave a reply
Best Libraries in Gurugram
Expert recommended top 3 libraries in gurugram, haryana. all of our libraries actually face a rigorous 50-point inspection , which includes customer reviews, history, complaints, ratings, satisfaction, trust, cost and their general excellence. you deserve only the best, rashi edusat library, district library, bhagwan parshuram charitable library.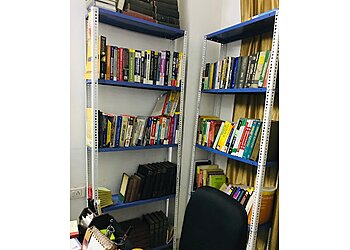 Rashi Edusat Library is a well-established library which is located in Gurugram. The Library provides the best reading hall with the most excellent facilities for studying. Rashi Edusat Library has decided to set up such an environment where students can have an experience of pin-drop silence reading hall to brighten up their future. The Library provides special offers for three months of registration. Rashi Edusat Library also offers 24 hours membership to the public. They also offer current affairs magazines, wifi, comfortable chairs and perfect lights. Tables are widely spaced, and a peaceful environment is affordable price.
Speciality:
ras***@g***.com
rashiedusatlibrary.busine...
87084 35944
Working Hours:
Tbr® inspection report:, rashi edusat library reviews.
Library is well equipped with all the facilities that one needs to study in a peaceful environment... The Library is 24x7 open with free wifi, drinking water and comfortable study cubical... with appropriate lighting And at very reasonable price..
I visited this library, for a week, I find it a perfect place for a student to study. The environment of the library is best. I do recommend a student to visit here once if you are looking for peaceful environment for study. The library staff is also quite cooperative and supportive. In short a worth place to visit. All the best!
Its an awesome place for studying. All the facilities are there including all current affairs magazines, wifi, comfortable chairs and perfect lights. Tables are widely spaced and a peaceful environment in affordable price. Management is good and disciplined. The Best Place in NCR to study to achieve all dreams as blessing. - Aaditya S
Help others: Click Here to send review or send us your review to [email protected] . Negative and positive review will be used for rating. Make a difference.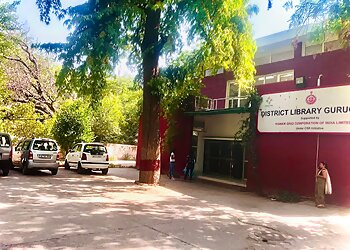 District Library is one of the earliest libraries which is situated in Gurugram. All of their staff are helpful and friendly to the public. District Library has a vast collection of books for all age groups. The library has a spacious environment with comfortable tables and chairs. It is semi-automated and updated in 2019 with a vast collection of 53072 books. The library has subscribed to 12 newspapers in both Hindi and English languages. The library serves approximately 300 to 325 readers daily. They also had a Computer Lab, CCTV monitoring & Fire alarm facilities.
districtlibrarygurugram.a...
095184 07212
DISTRICT LIBRARY REVIEWS
I will rate this district library 5 out of 5 . My experience here is really awesome ...Peaceful environment and being surrounded by a lots of positivity.Chairs are so comfortable and all the facilities are available. The management and staff is very cooperative and Its a spacious library so there is no suffocation. Really This place is damn ultimate for the folks who wanna do self study and reading with dedication ...
Nice place to study Air conditionined & peaceful environment Free Timing 10AM - 5 PM
Great place to go and read in silence. Great furniture, lightening and sanitation facilities are fine. Opens for 12hrs. Books that are available to be issued are quite a bit less, but otherwise it's great to just go and read your own books.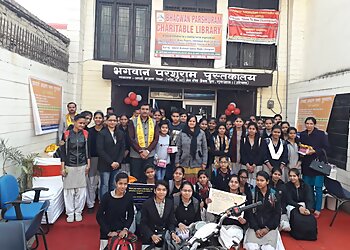 Bhagwan Parshuram Charitable Library is the most-popular & new generation community library chain, which provides a good reading experience to book lovers and bookworms with various ranges of books under a modern, vibrant ambience and effective, innovative technology. The library offers a well-designed and required space for students, freelancers, working professionals, and entrepreneurs. They also provide individual workstations with separate plug sockets, comfortable seating and placing arrangements and an indoor cafe to satisfy all your demands.
bhagwan-parshuram-charita...
098183 20279
BHAGWAN PARSHURAM CHARITABLE LIBRARY REVIEWS
Well from my point of view ,it is very helpful library if has neat and clean environment and all kind of books ,magzines,newpapers are avilable at genuine rates.special features of this libraray is very helpful and experience staff which provides guidelines to students.
Decent charitable library.All types of books and news papers are available .Proper sitting arrangement for study. Separate seats for girls.RO water,Proper light and silent environment.Coaching for all classes.Book exchange facility.7days open.Female library manager and coach.
Well decent charitable *LIBRARY* . ALL TYPES of books & all type of news papers are available. Proper sitting arrangement for study separate seats for GIRLS. R. O. WATER, proper LED. LIGHT & silent pollution free environment. Coaching for all classes. Book exchange facility available here. 7days Open Very well excellent , well EDUCATED female LIBRARY MANAGER Respected Mrs.SONU VERMA JI & very Well Dedicated Chif patron Respected Mr. Narotam Vats ji. Neet & clean environment very good for Self Study. Best in DELHI , NCR ..
Write a Review
Your review has been sent successfully. Thank You!
Error occurred
Please try later or you can also send your review to [email protected]
Contact Business
Your message has been successfully sent to the business owner. Thank You!
Please try later. If the problem persists, contact our support team at [email protected]
Modern Student Housing
Co-living for Professionals
Managed Apartments
Libraries in Gurgaon
Nothing compares to spending an hour, or two, at one of the libraries in Gurgaon. But we get what youre thinking. Gurgaon has libraries? Yeah, the millennial city is more than just corporate buildings and breweries. Youll find loads – we mean LOADS – of book-lovers catching a much needed break in one of the city's many libraries. And we know you wanna be like them too. So grabbing your favourite book and living life through your favourite characters – in a public library in Gurgaon – is the perfect escape plan for the bibliophile in you.
And frankly, nobody needs an escape like you do. Thanks to your pending deadlines and bucketload of assignments. Plus, if youre living away from home, most of your free time is probably used up by that wifi guy who keeps ignoring your call. Or by cleaning your entire place after a crazy house party. So the idea of visiting a library can feel like it came straight out of a fantasy novel. But dont worry, were to help. We, at Stanza Living , have curated the perfect apartment for rent in Gurgaon to save time for you. At our managed co-living spaces, you get professional housekeeping, a seamless wifi connection and tons of other amenities that make life easier for young folks like you. But thats not all, were always ready to assist you with suggestions to find your way around the city too. Look, weve compiled a list of the 10 best libraries (including District library, Gurgaon) for you to find your own cozy little corner in an otherwise fast-paced city. So hit the bookmark button, visit these libraries and live your fantasies like nobodys business!
Best Libraries in Gurgaon 2022
The top 10 libraries in Gurgaon:
BookPal, Sector 49
Ncr library, sushant lok-1, read between the lines, huda city centre, bookhive library, sector 50, the royal library, sector 15, libraryhome, sector 43, the community library project, sikandarpur metro station, rashi edusat, sector 12, new era library, sector 14, district library, police lines.
BookPal is a new age library chain that offers thousands of books across different categories. Even books on crypto have found their way into BookPals collection. But thats not surprising given crypto was the most searched word on Google in 2021. This just shows that even in a place as supposedly old-fashioned as a library, the folks at BookPal always manage to keep up with the latest trends.
Few libraries can match up to the humongous collection at the NCR library. A collection that includes an awe-inspiring bunch of classics with old leather harcovers. Pretty tempting for people with a retirement plan of building a house with a huge library and stacking it up with vintage editions.
Read Between the Lines is run as a charity where you can pick up any book youd like to read after leaving a book that you own to their collection. And heres a fun fact, this is Gurgaons first metro library. Now, if youre someone who has to go on those long metro rides to be back home after leaving the office, you know how to pass your time. Just read between the lines, we mean, stations.
The thing about the Bookhive Library is that it focuses on your childhood favourites. Youll find a staggering collection of Famous Fives, Amar Chitra Katha, and Secret Sevens here. Also, you wont have to beg your mum to buy a book like back in the day. Just sign up for their membership plan and pay from your own pocket. One of the better parts about turning into an adult, innit?
The Royal Library has a state-of-the-art facility with comfy seating, lockers, printers and wifi. And theyve got an in-house cafeteria that serves a delightful cup of hot coffee. Plus, the Royal Library is open 24×7. Perfect for corporate slaves who start living their life from 11PM in the night, after a late day of work.
Another one of the best libraries in Gurgaon is the [email protected] It has a range of books suitable for all age groups. And their membership plan is pretty flexible and can be customised to suit your needs. Also, they provide free home delivery and pickups. Probably why booklovers in Gurgaon use their website even more than they use food delivery apps. No kiddin.
The Community library project was started by a NGO called Agrasar. Besides picking up a copy from their stellar collection of English, Bengali and Urdu books, you can also donate your old books here. Those books are used by the library to educate underprivileged kids. So if you become a patron of the community library project, you wont be the only one wholl experience the joy of reading.
If youre someone whos preparing for an entrance exam, Rashi Edusats membership plan can do wonders for you. They have individual cabins, separate discussion rooms, locker facilities and even tuition classes. Basically, Rashi Edusat is like a coaching institute with a library. But unlike those institutes, they dont charge mind-boggling prices. Just 100 bucks per month.
New Era Library is a popular public library in Gurgaon. Especially for students who like studying at a library with some peace and quiet. And even though theyre equipped with the latest facilities, the reading hall feels a bit boring and dated. So they might be the New Era library, but when it comes to their aesthetics, they pretty much look like those internet cafes back in the early 2000s.
One of the oldest libraries in the city, the District Library, Gurgaon, has got a jaw-dropping collection of books. Their reading hall is quite spacious with air conditioning, RO water, and comfy chairs. And their staff is pretty much the friendliest and the most helpful bunch weve seen. But dont worry, they wont try to charm you with their good looks like Joe Goldberg. So no red flags there.
Checkout Libraries in Other Cities
Faqs on libraries in gurgaon, which are the best libraries near me in gurgaon.
Surely, these are the best libraries in Gurgaon:
NCR Library
Bookhive Library
Which is the Oldest Library in Gurgaon?
The District library, Gurgaon is the oldest library. But just because it's old, it's not dated. They constantly expand their collection with the latest gems from the literary world. So it's definitely a must-visit if you're a book-lover.
Tired of studying, need a quick coffee break? Check out best Cafes in Gurgaon
Is there a Library in Gurgaon that Provides Home Delivery and Pickups?
Yup, these are some of the libraries where you can borrow books from their collection without having to go out. They will deliver them right to your doorstep, nice and easy:
Best Nightclubs in Chennai
How to find flats with no brokerage in Gachibowli?
Co-living: An Example of Sustainable Housing
7 expert tips on picking a good hostel in Madhapur
Where can I find good flats for bachelors in Hyderabad?
No Time To Check Out PGs In HSR Layout? Here Is How You Can View Them Online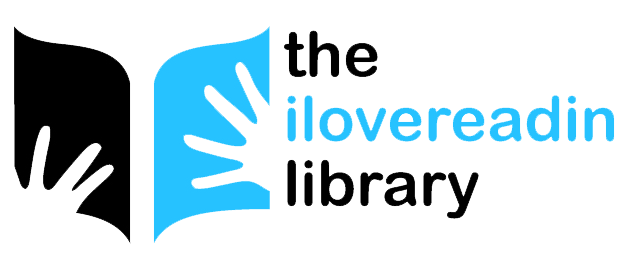 The iloveread.in Library
Gurgaon, Delhi, Noida, Bangalore and Chennai
Check out our collection by creating a FREE account, or login to your existing account by clicking here.
The iloveread.in Library of Books
We are a delivery based library of books
We started in 2009 at Chennai and we've completed 9 long years – in which period many existing libraries across the country have closed down including Hippocampus Chennai, a few units of JustBooks and even some of the British Council Libraries. We've survived thanks to the love our patrons have shown us.

Login to your account, and look out for our book discovery options – search by title or author, see listings by genre, see what is popular with other members, look at random lists or look at our special lists. Or see what the librarian is recommending. When you find the book you want, click the plus button to add it to your queue, or the heart button to add it to your bookmarks.

Ask for Delivery
Once you've added enough books to your queue, click on the Ask for Delivery button. You'll see the availability of the books. Of your queue, we'll deliver the top few available books to you. Our delivery routes are scheduled as per areas, so do check with us when our delivery boy is in your area.

Read at Home
Once your books are delivered, you can read at the comfort of your home. There are no due dates, and no late fines. So read at a pace comfortable to you. When you're done, ask for delivery of another set of books. We'll pickup the earlier ones when we deliver them. That's it!
WEBSITE FEATURES
Our website allows you to find the books you want to read.
If you know what you're looking for, then use the search box to search by Title or Author.
Genre Listing
All our books are tagged by Genre. Take a look at our Genre listing and find your book.
Librarian's Picks
Our librarians are well-read and are constantly updating their reading choices. Look at their nominated favourites over here.
New Arrivals
The New Arrivals section lists all the books that have just been added to the library. Find the latest literary sensation here.
Recently Returned
As the name suggests, this section lists the books that were just returned to the library. This is for when a book that you want is with someone else.
Most Popular
The Most Popular list shows the books borrowed most number of times in the last 15 days. This is for when you just want to follow the herd.
Special Lists
Our librarians regularly make special lists (of books). If you want us to make one especially for you, tell us and we will.
Serendipity
Still can't find the book you want? Maybe looking at random books will inspire you? This feature does just that and throws a set of random books at you.
My Requests
We don't have the book you want? Just find your title of choice on Amazon.in and copy paste the url in the 'My Request' page. We'll buy it for you.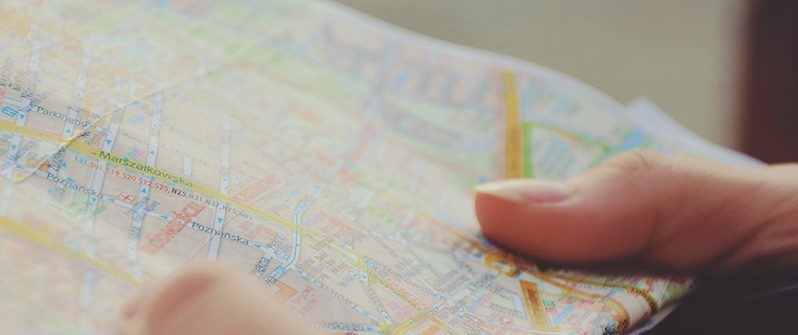 Delivery is at the core of our service
We take home delivery seriously. From making packages, to sticking address slips, to actually delivering it, we do it ourselves. We do not leave the most important part of our service to a courier company - which may not share our ways of working.
Our delivery boys always deliver with a smile. If you have an issue with your delivery timing, they can coordinate with you and make a suitable arrangement.
MEET THE TEAM
Our team of booklovers.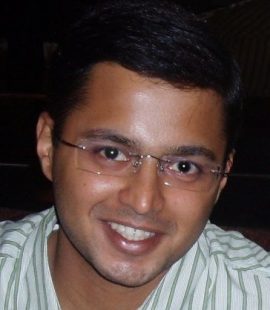 Aanchal Agrawal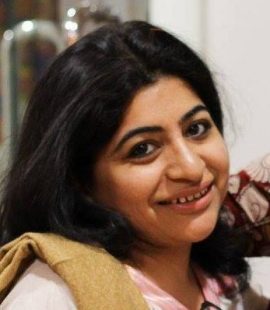 Shefali Malhotra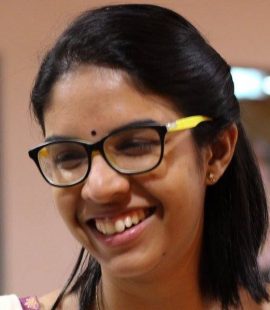 Our subcription plans
Subscription rates for chennai.
Any number of deliveries
No deposit, joining fee
2 books/delivery: ₹ 600
4 books/delivery: ₹ 700
6 books/delivery: ₹ 800
2 books/delivery: ₹ 1200
4 books/delivery: ₹ 1300
6 books/delivery: ₹ 1400
2 books/delivery: ₹ 2100
4 books/delivery: ₹ 2300
6 books/delivery: ₹ 2500
2 books/delivery: ₹ 3600
4 books/delivery: ₹ 4000
6 books/delivery: ₹ 4400
Subscription rates for Gurgaon, Delhi, Noida
2 books at a time
Any number of times
Expandable to 4 books at a time
Subscription rates for Bangalore
Free home delivery
No due dates or late fines
Quarterly: Rs. 300/mo
Half yearly: Rs. 283/mo
Annual: Rs. 250/mo
4 books at a time
Quarterly: Rs. 400/mo
Half yearly: Rs. 366/mo
Annual: Rs. 333/mo
6 books at a time
Quarterly: Rs. 500/mo
Annual: Rs. 416/mo
Then there are also events!
The library hosts regular events ranging likeHarry Potter parties,book readings,author meetups,storytelling workshops,public speaking workshops,board game competitions,live music events,and lots of storytelling shows.
Since we became a member of your library, I have been receiving 'threats' from my daughter to 'ask for delivery'. She read right through her exams despite some 'small battles' at home. Thank you! - Anmol Sherpa
We are loving the books we have borrowed from the library over the past few months! I am sure I wouldn't have discovered any of these books myself - this library membership has been the best investment ever. - Prathibha
I've been recommending this children's library (home-delivery based) to friends in Chennai ever since I checked their collection online. - Arundhati Venkatesh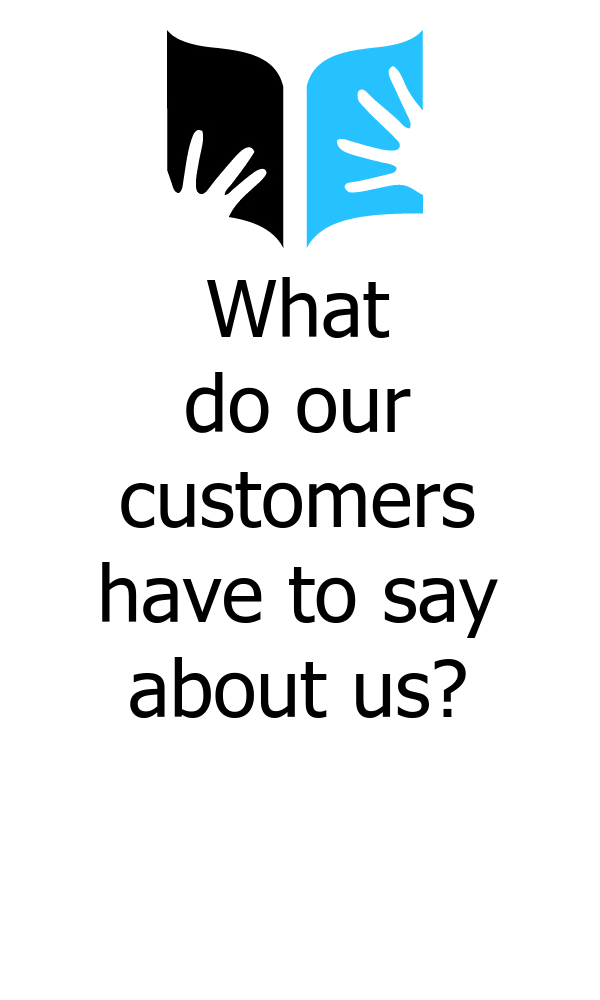 (About the Valentine's Day service) It's so much better than the discounts that everyone else is offering because this is such a special and sincere gesture. It's great that you guys show your subscriber that you really care so much! - Mrinalini
The service is amazing. Excellent collection of books. My Daughter's reading skills are improving day by day. The credit goes to the team. - Neha Sehgal
I have a family of avid readers and most of us don't like reading on kindle. So for all practical reasons I have been desperately looking for an online library and iloveread is the perfect answer to our prayers! - Shilpi Choudhuri
Don't wait any longer!
Join the iloveread.in library! Or email us for more details: [email protected]
Subscribe error, please review your email address.
You are now subscribed, thank you!
There was a problem with your submission. Please check the field(s) with red label below.
Your message has been sent. We will get back to you soon!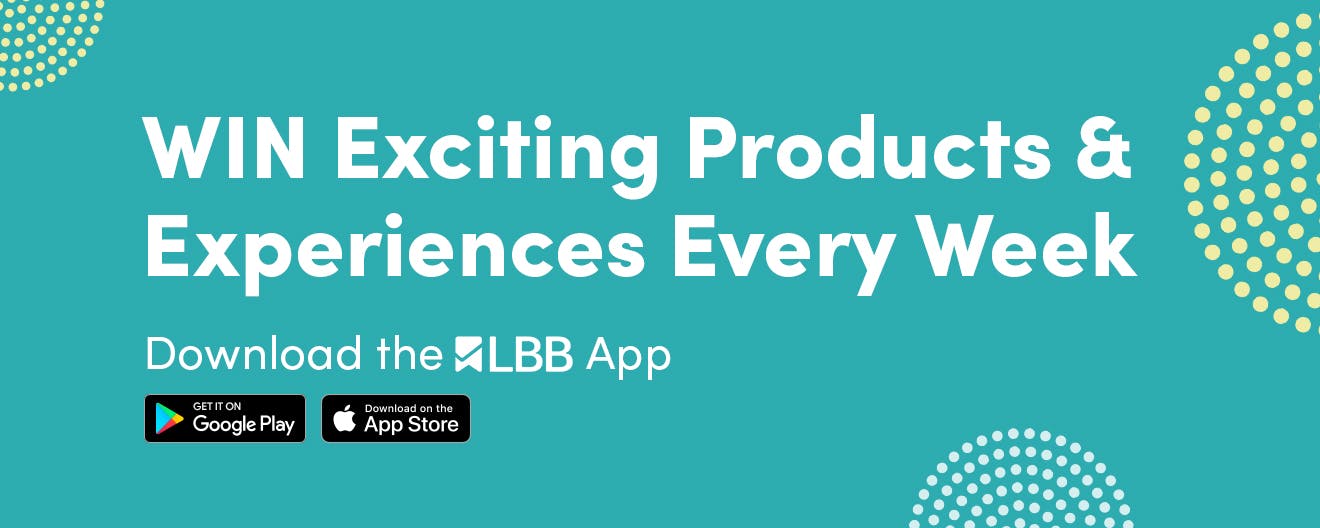 Every Book And Cranny: Book Stores We Hide Out At In Gurgaon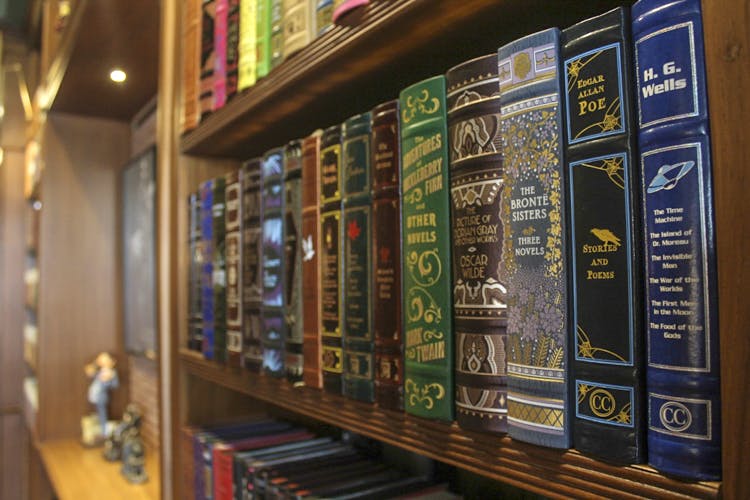 Call us nostalgic, call us boorish, but nothing compares to the feeling of a book in hand, with a clean cover and that fresh book smell wafting through the air. Take a deep breath, and check out this list of book stores in Gurgaon.
Teksons Bookshop, Mega Mall
Teksons bookshop, dlf phase - 1, gurgaon.
Erstwhile Teksons, Galleria Bookshop stands in the same spot as Teksons used to. Started over four decades ago in south Delhi, Teksons is a bookstore chain in the city. They are wholesalers and retailers, and you can find a series of education, fiction and non-fiction books on their shelves. Get books on business, children's, reference and academic books, comics and graphic novels, computer, sports, travel books and dictionaries here.
Om Book Shop, Ambience Mall
Om book shop, dlf phase - 3, gurgaon.
One of our best known bookstore chains, Om Books has multiple outlets in Delhi and Gurgaon. You can catch most international releases, lots of Indian authors and a fun collection of coffee table books. There is, of course, much more— shoppers can choose from a variety of genres, a bestsellers list, a bunch of e-books and a series of children's books. If you're feeling lazy to visit a store, you can just shop online at their website.
New Midland Book Shop, Arjun Marg
New midland book shop, dlf phase - 1, gurgaon.
A sweet little bookstore, New Midlands has a collection of interesting fiction and coffee table books worth browsing through. You'll find quite a few books on history and literature filling this outlet. They even publish quite a few titles themselves.
Jain Book Agency, Central Plaza Mall
Jain book agency, golf course road, gurgaon.
The Jain Book Agency first started in Connaught Place in the mid 1930s, and has since grown to be a reliable supplier of specialised books. If you're looking for a fantasy fiction series or that biography you've been planning to read for a year, then this isn't the place for you. Jain Book Agency is great for books on law, business, economics, education, politics and the like. They publish, market and sell books in these fields themselves and are direct, large-scale suppliers to the Indian government.
Book Worm, Palam Vihar
Book worm, palam vihar, gurgaon.
Our pick in Palam Vihar, Book Worm is a cosy bookstore. Get medical, law, college and school books with ease. You'll find books for children, books on computers, fashion, and general knowledge and books. They even sell some handy stationery, if that is your thing.
Kool Skool, Qutub Plaza
Kool skool, dlf phase - 1, gurgaon.
A small store in the Qutub Plaza Market, Kool Skool actually has a surprisingly large range of books for the literary enthusiast. Ask for recommendations to suit your needs (as you won't see everything you want on the shelves) and they will be happy to try and accommodate you.
Chapter 101, South Point Mall
Chapter 101, dlf phase - 5, gurgaon.
South Point Mall is one of many secrets and perhaps one of the better-kept ones is Chapter 101. This all-wood, vintage bookstore stocks rare titles – collector's items that make for worthy additions to your book shelves. Somerset Maugham, P.G. Wodehouse and an equisite copy of Lewis Carroll's Alice In Wonderland – the books at Chapter 101 would make for a really special gift too.
Bahrisons, Galleria
Bahrisons, dlf phase - 4, gurgaon.
The Bahrisons book store is on the first floor in Galleria, and to our delight, it has a cafe too! So, pick out your favourite book (they have all possible genres in the store), order a warm cup of coffee, or munch on something delicious while you read your book. They also have an outdoor seating area, perfect for dates! Since the Khan Market branch was loaded with books (not like it's a problem), they opened the Galleria branch. And I hate to admit, Bahrisons Galleria is killin' it (unlike many sequels)!
CrossWord, CyberHub
Crossword, dlf phase - 2, gurgaon.
CrossWord has been our go-to book store since childhood! Remember rushing and finding your favourite genre to see what's new? Well, the CrossWord at CyberHub is equally as nostalgic. Although it does not have those small seats you can read away at, they have an impressive collection of books for kids, mothers, people into self-care, cooking, documentaries, yada yada yada. What I find interesting about this Gurgaon CrossWord branch is that they stock a lot of diaries, stationary, accessories and kids' toys too!
Quill & Canvas, South Point Mall
Quill & canvas, golf course road, gurgaon.
Quill & Canvas is a beautiful book store-cum- art gallery in Gurgaon. The place is somewhat segregated in two sections, one of which is an art gallery and the other half is a book store. Although they do have a good collection of books in stock, their library is comparatively smaller than the rest. Quill & Canvas is an interesting and fun place to be, perfect for an artist, and the mall too, has a lot to offer.
Find Something Different When Online Shopping With LBB
LBB is one of India's best online shopping sites to discover top local brands for women, men, kids, home, beauty, snacks, and beverages. You will find over 60,000+ brands with over 100,000+ products that are curated just for you. LBB has brands that sell women's Indian wear, women's Western wear, apparel for men, trendy footwear, accessories, jewellery, affordable home decor, and tasty snacks and beverages. You can shop online on LBB at the comfort of your home and get your favourite products and brands delivered to you anywhere in India.
LBB Is The Top Online Shopping Site In India For Home Decor
LBB has a curated collection of top local brands in home decor that will help make your home look beautiful and cosy. You can shop for ceramics, tableware, table linen, home decor, home accents, wall decor, soft furnishings, bath & laundry, garden & outdoor decor, lights & lamps, and fragrances.
LBB has top home decor brands online that offer you options in wall accents such as wall hanging, photo frames, key holders, and windchimes & dreamcatchers. You can shop for home accessories such as vases, mirrors, clocks, magazine holders, and storage baskets at the best prices and top discounts.
LBB Is The Top Online Shopping Site In India For Women's Fashion
Discover the best of women's fashion on LBB when shopping for trendy womenswear online. LBB's top women's apparel brands have trendy clothes in Indian wear like sarees, kurtas, ethnic dresses, tunics, palazzos, dupattas, lehenga cholis, and jackets & waistcoats. You can find fashionable western wear for women and shop online for dresses, tops, t-shirts, co-ord sets, jumpsuits, shirts, shorts, skirts, trousers, capris, sweaters, and hoodies. You can find women's clothing on LBB in sizes that range from XS to 7XL. There are plus size womens clothing brands that you can shop for on LBB.
LBB Is The Top Online Shopping Site In India For Women's Footwear
Buy trendy footwear for women online on LBB from India's top local brands. LBB has over 6000+ footwear options for women in every design and size. Shop for Indian and ethnic footwear for women such as juttis, mojaris, and kolhapuris at the best prices and discounts. You can buy trendy flats , heels, wedges, pumps, and casual shoes online on LBB in every size and design. Shop online for sandals, sliders, block heels , ballerinas, mules, sneakers, loafers, and boots on LBB.
LBB Is The Top Online Shopping Site In India For Beauty & Skincare
LBB has you covered with its curated collection of top skincare and beauty brands and products from India. You can shop online for vegan, organic, cruelty-free, natural, ayurvedic, and chemical-free skin care products and beauty products online on LBB. Shop for face lotions, body cream & butter, soaps & shampoos, hair care products, hair oils, face serums, body lotions, makeup products such as lipsticks and eyeliners. You can also find a range of men's grooming products for beard care, personal hygiene, and hair and body care. Discover women's hygiene products from top personal hygiene brands in India for women.
LBB Is The Top Online Shopping Site In India For Women's Bags & Accessories
LBB has a curated and unique collection of top brands for women's bags and jewellery & accessories online. Discover stylish and affordable bags for women while online shopping on LBB. Buy trendy totes, sling bags, clutches, laptop bags, handbags, pouches, backpacks, satchel, and shoulder bags online on LBB. To stay stylish, LBB also has affordable and luxury looking jewellery and accessories such as earrings, necklaces, rings, and bracelets. Buy jewellery online on LBB at the prices and discounts for hoop earrings, studs, jhumkas, Indian jewellery, drop earrings, and statement pieces.
LBB Is The Top Online Shopping Site In India For Snacks & Beverages
LBB is the top online shopping site in India to get your hands on healthy snacks and beverages. You can buy gluten-free, vegan, and sugar-free snacks such as biscuits, cookies, chips, and namkeens online on LBB. You can buy tasty Indian snacks such as aloo bhujia and chaklis. LBB has a curated collection of beverages such as coffee, tea, kombucha, tonic water, alcohol mixers and pre-mixes. Buy roasted coffee beans, coffee powder, and Instant coffee on LBB from top coffee brands in India. You can also buy tea, loose tea leaves, flavoured tea and chai, and tea bags from brands that does natural and organic tea.
LBB Is The Top Online Shopping Site In India For Gifting
You can buy gifts for any occasion online on LBB. LBB has top gifting guides and gift ideas for you to check online and buy gifts online for anniversaries, birthdays, weddings, marriages, Valentine's Day, Mother's Day, Father's Day, Children's Day, wedding favours, Diwali, Christmas, Eid, and other festive occasions. You can find the best gifts for any price along with top offers for gift hampers online on LBB.
LBB Is The Top Online Shopping Site In India For Kids & Kids Fashion
New parents and parents of young children, you can shop online on LBB for kids toys, kids fashion, and kids snacks. LBB has a curated collection of kids brands that does stylish apparel, accessories, gifts, toys, and snacks for kids. You can buy boys and girls clothing starting from 0 years to 14 years. Check out clothing for babies, young girls, and young boys online on LBB.
Easy Online Shopping At Your Fingertips With LBB
You can shop online on LBB from the comfort of your home or while travelling with the LBB App and Web. Discover top brands across categories with a swipe of a finger. You can avail top discounts and deals while shopping online on LBB. LBB has safe and secure online payment methods including card payments, UPI payments, and net banking. You can also avail cash on delivery option. LBB also does free shipping and easy exchanges with our dedicated team of LBB customer support.
LBB Perks is a customer loyalty program that are reward points that you can earn for recommending great brands and products in India, or by purchasing on LBB Shop. 1 LBB Perk = 1 Rupee. You can use LBB Perks to get a discount of up to 20 per cent on LBB on all products. You can also gift LBB Perks to your friends and family.
LBB Insider
What makes LBB great is its community of Insiders who love sharing their personal experiences of awesome places and products with local brands. Whether you're an expert in fashion & decor, or simply enthusiastic about lifestyle brands and products, the LBB community is the perfect way to connect with like-minded people from all over the country.
LBB is one of India's top recommendations and online shopping app. The LBB APP is available on Android and iOS and you can download the LBB APP today to get access to India's top local brands. Avail best discounts and offers when you shop exclusively through the LBB APP. Sign up on the LBB App through your phone and start recommending videos and articles about your favourite places and hidden gems in and around your city!
Shop For Something Different On LBB Hassle-Free
LBB is one of the best online shopping sites in India with its hassle-free website and app. You can browse through the entire collection of brands and products on LBB with rich product and brand information, user reviews, and expert recommendations and reviews. Discover top recommendations and videos by experts on LBB for your favourite brands and products. Our dedicated team of LBB Customer Support will help you with all your orders and any enquiries. LBB provides free delivery, free returns and pickups, and cash on delivery on all products. You can also avail online payment.
Welcome : Guest / Register Now

A very Warm and Happy Welcome! Hearty Congrats for taking one of the best decisions of gifting a library membership to your child! That's the reason you found Us! The treasure Trove is Gurgaon's first, oldest and only children library with both physical space cum reading area and excessive online presence! The library started in the year 2010 with a vision of Creating and Nurturing Readers!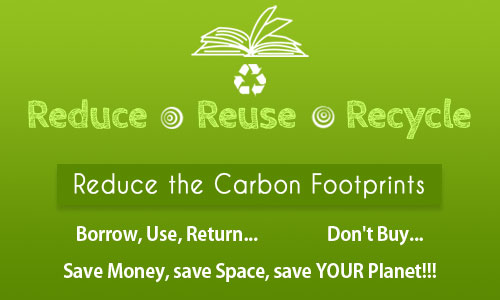 Browse by Category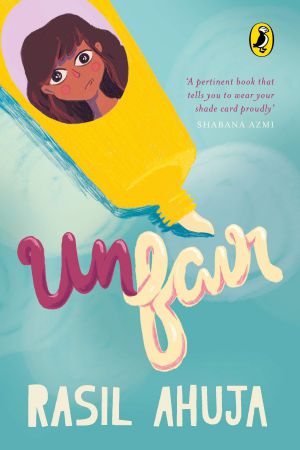 The Princess Knight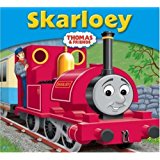 Skarloey (Thomas & Friends)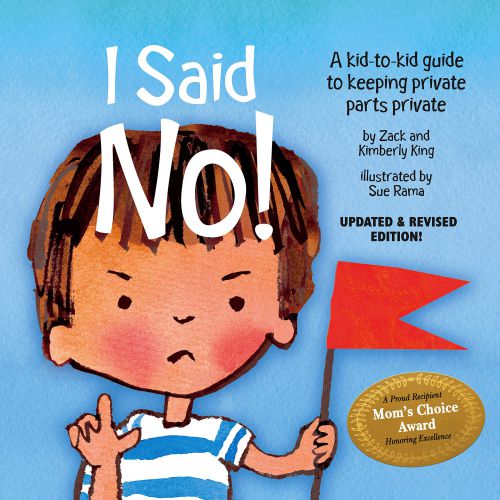 I Said No! (A Kid to Kid Guide To Keeping Private Parts Private)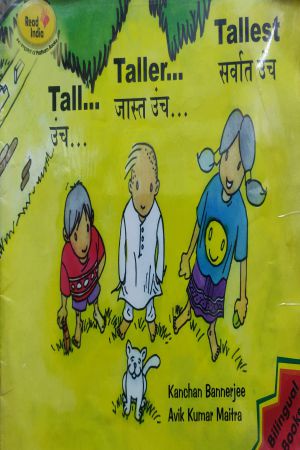 Pratham books Bilingual- Tall Taller Tallest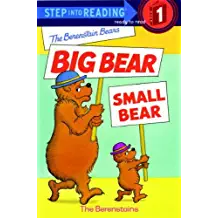 Step into Reading Level 1- The Berenstain Bears Big Bear, Small Bear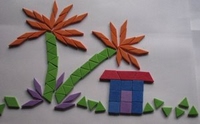 Math Magic - Play And Learn Addition With Fun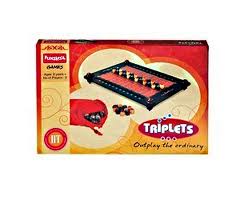 Magnetic Travel Toy- Direct Me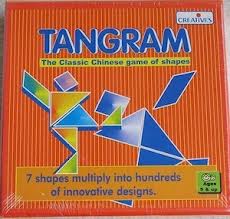 Lacing Tree
Exclusive books.
New Arrival
Best Sellers
Award Winning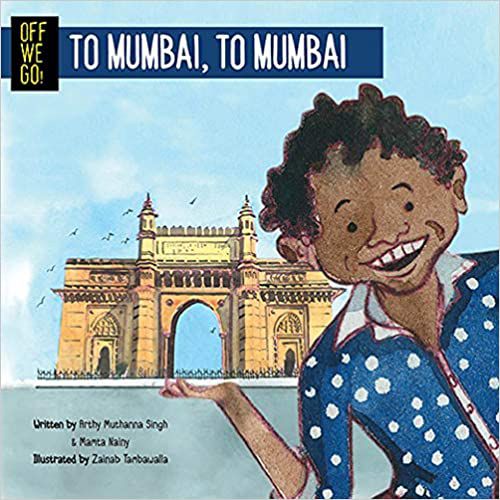 Off We! Go To Mumbai, To Mumbai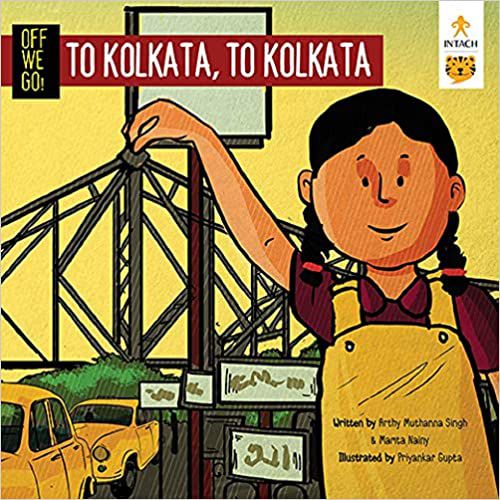 Off We! Go To Kolkata, To Kolkata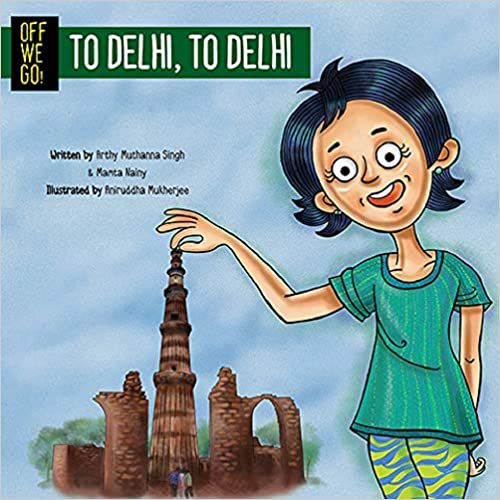 Off We! Go To Delhi, To Delhi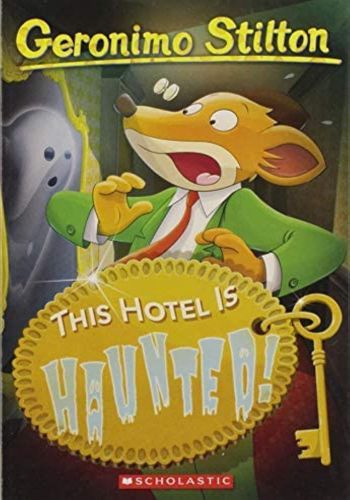 Geronimo Stilton- This Hotel Is Haunted
Geronimo Stilton- Mouse Overboard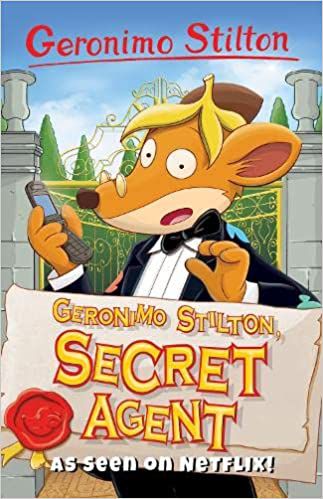 Geronimo Stilton- Secret Agent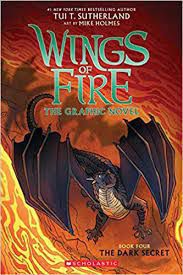 Wings Of Fire The Graphic Novel 4- The Dark Secret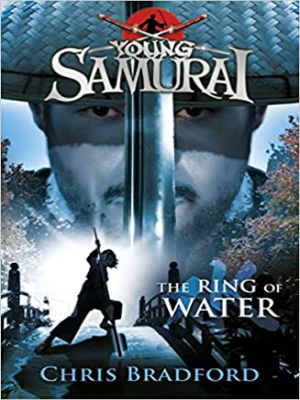 Young Samurai-The Ring of Water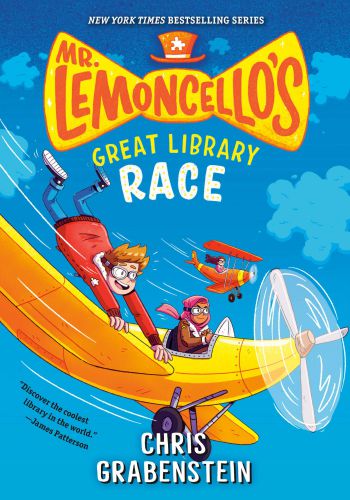 Mr. Lemoncello`s Library- Graeat Library Race (Book 3)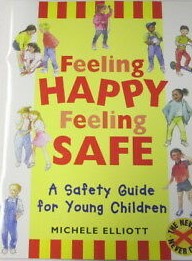 Feeling Happy Feeling Safe- A Safety Guide for Young Children
Bill Bryson- Down Under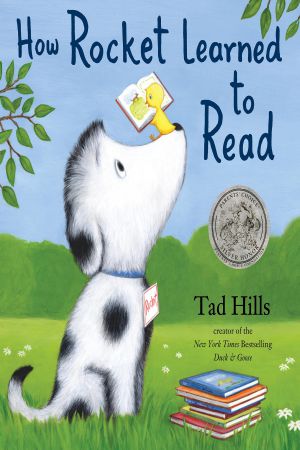 How Rocket Learned To Read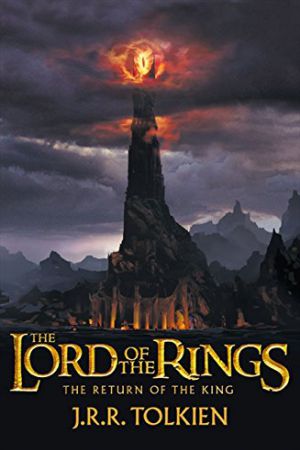 The Return of the King (The Lord of the Rings, Book 3)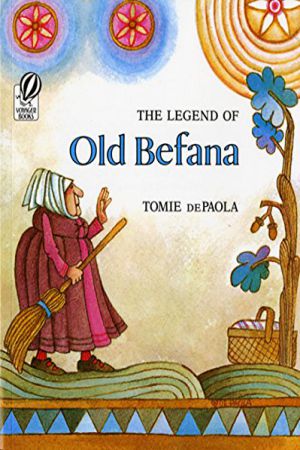 The Legent OF Old Befana- An Italian Christmas Story
Happy Birthday Hamster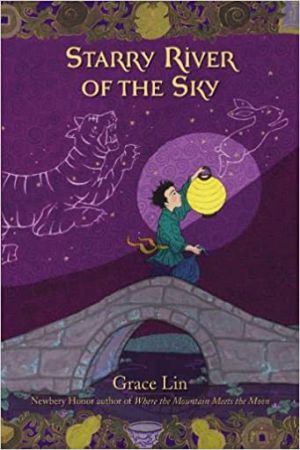 Grance Lin Little Brown- Starry River Of The Sky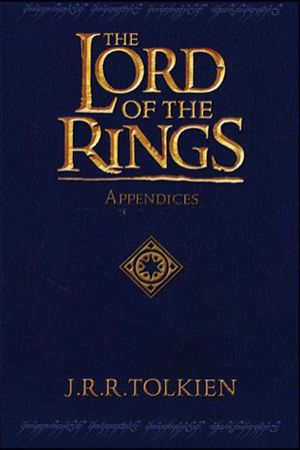 Appendices (The Lord Of The Rings-7)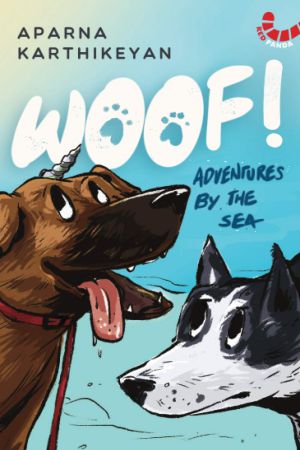 Woof!- Adventures By The Sea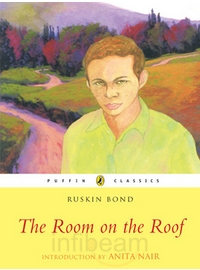 The Room On The Roof (Ruskin Bond )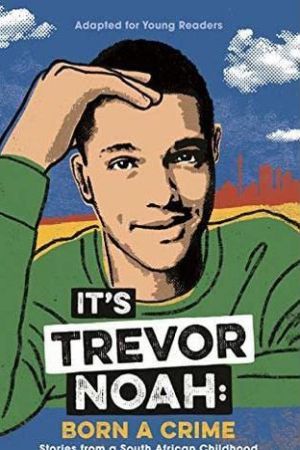 It`s Trevor Noah: Born A Crime Stories From South African Childhood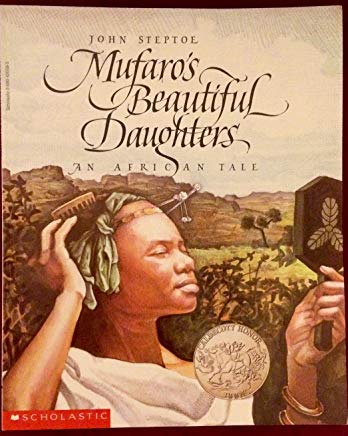 Mufaro's Beautiful Daughters- An African Tale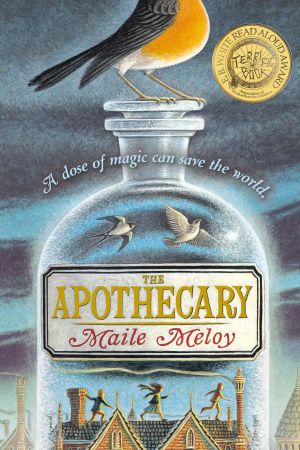 The Apothecary
A Sick Day For Amos McGee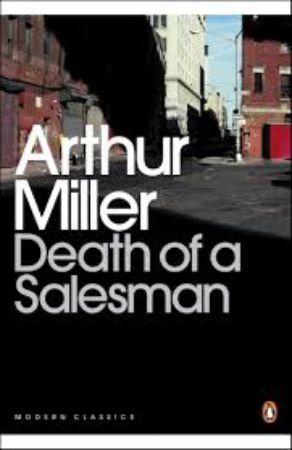 Death Of A Salesman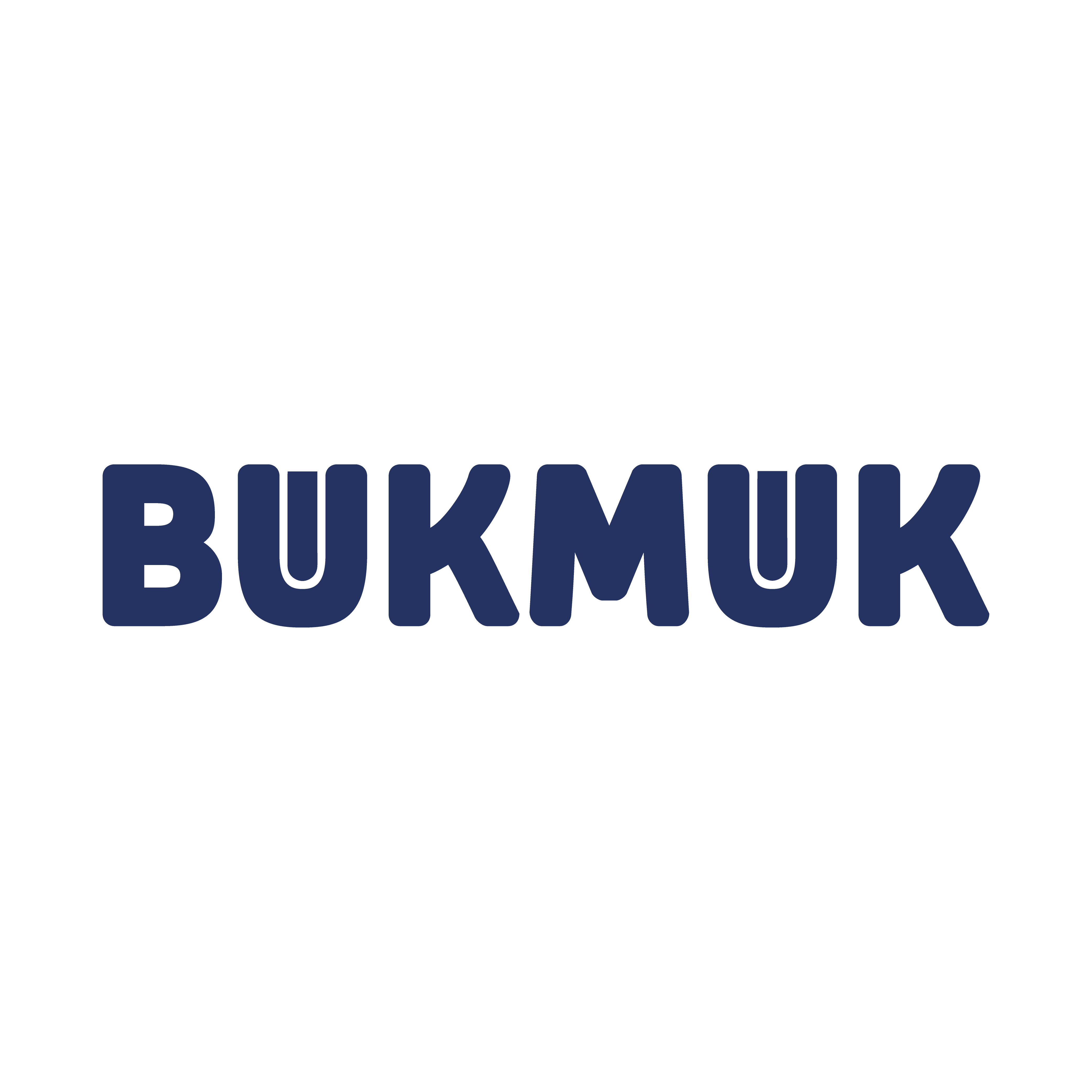 The Hassle Free Kids Library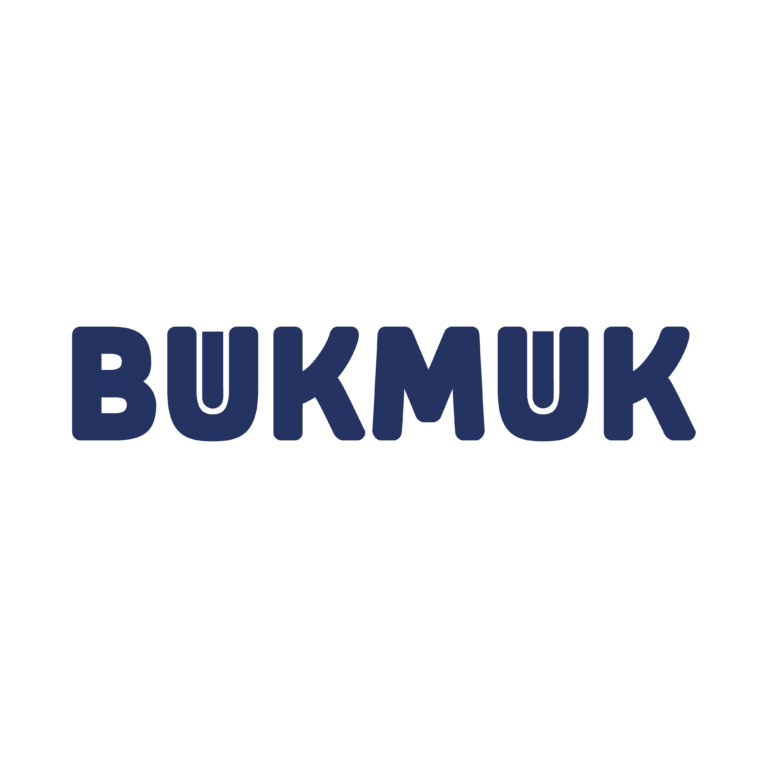 BUKMUK enables every young reader to have access to real physical books from the comfort of their home.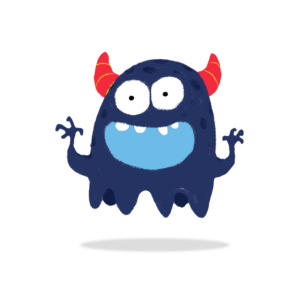 Personalized Recommendations
We are a library run by readers. We provide personalized recommendations to our readers for FREE.
20000+ Books
We take in our collection which has more than 20000 books and most of these books have been suggested by our readers. We are Library for Readers, By Readers.
Live Events
Bukmuk believes that library is not only about reading books but a whole world of activities can be done with books, stories and creativity. We host monthly online and offline events for our readers.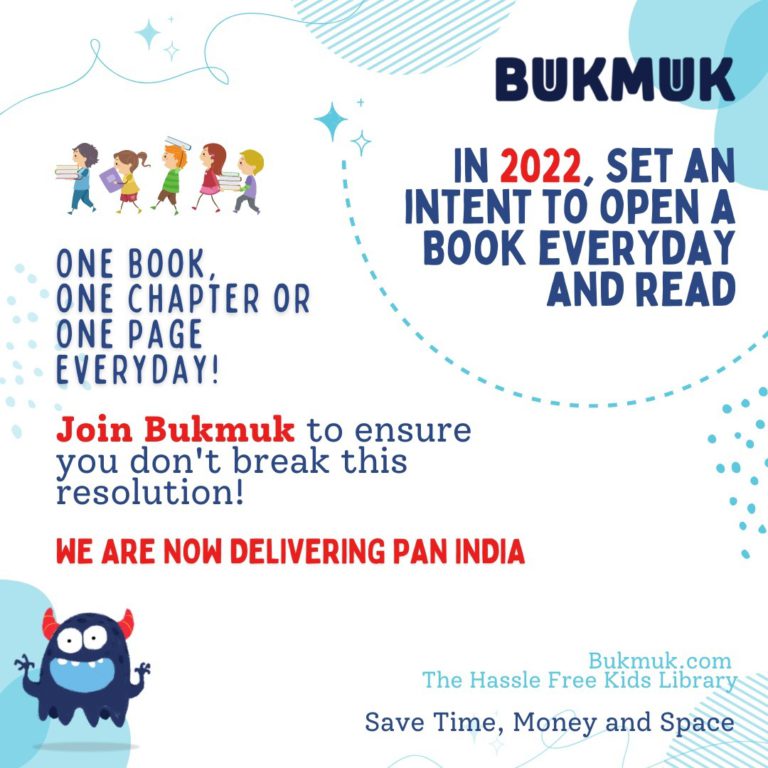 Free Sign Up
Do a FREE Sign up and explore library.
Subscribe to one of our simple plans. That's it, you are set to start ordering.
Books delivered to your doorstep
Gift a membership
Gift a ticket to adventure land of magic, fun, fairies, fantasy, dragons, trolls, and whatever you can imagine. Choose our easy gifting options to gift membership of the BukMuk library.
We are a library of physical books managed from online portal.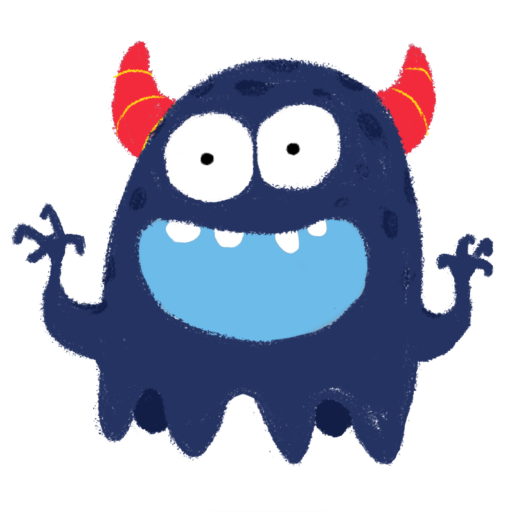 We are 5+ yr old Delhi NCR's one of oldest and fastest growing library. We were iloveread.in in Delhi before and now known as BukMuk.com.
Shefali founded BUKMUK , she is a storyteller, entrepreneur, mother of 10 year old and student of Life! She did her B. Tech and in her past avatar, was a senior IT executive in top MNC for 12 years.
A Happy reader makes her day!
Connect at [email protected]
Simple Subscription Plans
Semi annual, there are no deposit charges or delivery charges for any plan..
Bukmuk is a library of physical books which can be managed easily through an online portal. You will place request on portal and receive delivery of real physical books at your home.
You will receive 6 books at a time and max twice a month delivery. We deliver PAN INDIA.
6 books at a time, you can ask for a new delivery of 6 books when read (max twice a month), no imposed due date.
You are supposed to pack books and return to delivery person for swap. Free pickup will be scheduled by us and waybill shared over mail/whatsapp for return books. 
We do not do part delivery, please swap the complete lot every time.
Max 2 delivery per month, 6 books per delivery. i.e. 12 books a month
There are no extra delivery charge.
No Deposit or Registration fee. If any book damaged or misplaced, readers are requested to pay for the same. We trust our readers. Readers are beautiful people 🙂
Library is the best gift for a Reader. Unlike any other gift, reader will cherish the regular fresh books supply for a long time! you can gift membership here – gift a membership
6.1- Search: The easiest way to find a book is to use the search option available on every page. There is a dropdown option on the left side of the search bar that allows you to change the type of search – title/author/genre. 6.2 – Serendipity: This feature will show a set of random titles each time you use the feature. 6.3 – New Arrivals: This feature shows the newest books that have been added to the catalogue. 6.4 – Genre: This feature shows you titles listed by genre and sub-genre. 6.5 – Special Lists: These are specially designed booklists from our curators, fellow readers, and lists compiled from popular lists.
In the navigation menu, you will find a 'My Subscription' link. Click it and then click on 'buy subscription'. Choose your plan and your payment method. If you choose cash, then the cash pickup will be combined with the next delivery. That's all! Please go ahead and ask for delivery now.
Add books to your queue, and click on 'ask for delivery', then click on 'confirm delivery' – the queue will get locked. We shall deliver and swap books.
We do not do part delivery, Please swap the complete lot of books. Rs 100 fine applicable for every book not returned.
We deliver within 2 working days in Gurgaon, South Delhi and Noida. We delivery every Saturday in North and West Delhi.
Yes, thank you for your love. We rely only on word of mouth. Share your coupon code found under "My Rewards". Your friends get 10% discount and you get the same amount coupon code accumulated. You can redeem your coupons during your next renewal. Let the tribe of readers thrive!
Contact [email protected] M: 8130286286 for escalations and feedback
Our Social Responsibility
I read you read, read more to donate more.
For every new subscription or renewal subscription, we give one book to an NGO working with children. Every time you choose to read books, you change a child's life.
#ireaduread
#bukmukshares.
Feel free to drop us a Line
+91 8130-286-286.
available from 10:00 – 19:00
Address  Sector 100, Noida, U.P.
Email  [email protected]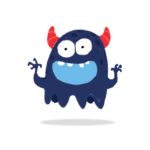 BukMuk –  Hassle Free Kids Library
Join us Now
Privacy policy, terms of use.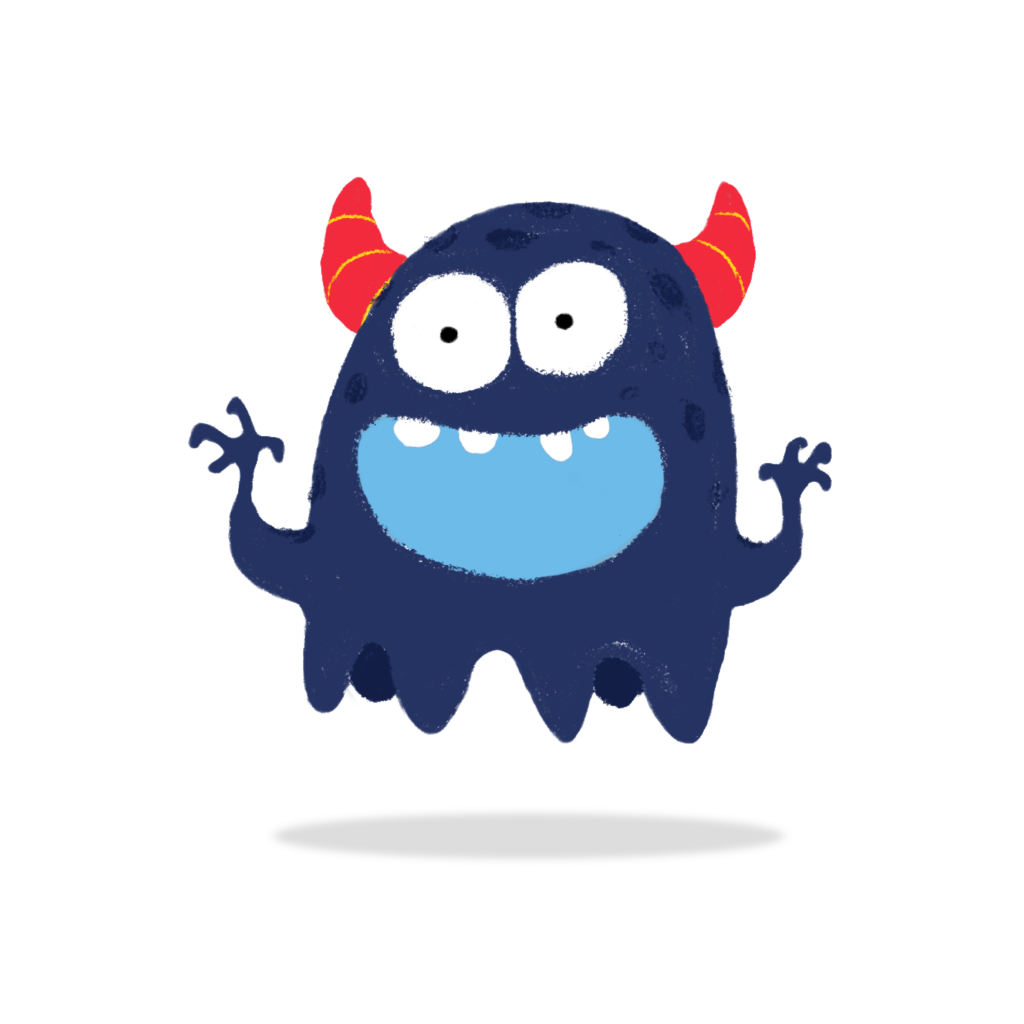 This website uses cookies to ensure you get the best experience on our website.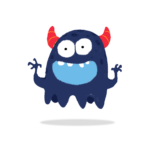 Testimonials
Bookhive library.
Grab this opportunity. Get your library membership and embark on a journey of a lifetime!
Read to your child everyday for 20 minutes and make their early years count.
#Library #Caldecott Award Winning Books Caldecott Awards are like Oscar and Grammy Awards. The Caldecott Medal was named in honor of nineteenth-century English illustrator Randolph Caldecott. It is awarded annually by American Library Association to the artist of the most distinguished America...
#Library If you are looking to develop your child's interest in reading, here is a magic potion that will surely work on him or her. Pick any book by Julia Donaldson, Children's Laureate during 2011-13 – Gruffalo, Room on the Broom, Superworm, The Stickman, The Highway Rat, The Smartest Giant ...
#Library If your child hasn't read these books yet, then they would be missing out on something really important in their growing up years. Each one of these books is a gem by some of the great authors and illustrators. There is one place where you can find all of these highly-acclaimed books un...
My child loved the experience
Bookhive - Magic is in the books
Business Hours
We are Hiring
Business Free Listing
Reading Libraries in Gurgaon in Delhi
Which are the top Reading Libraries in Gurgaon?
Top 4 Reading Libraries near you in Gurgaon are:
1. New Era Library
2. Achievers Library
3. M S Library
4. Vinayak Library
Reading Libraries in Gurgaon, Delhi
Let's get to work
Leave us a note, and we will get back to you within 2 business days. Can't wait? Call our office directly: +1 408-906-0382
Headquarters
1525 McCarthy Blvd, Suite 228 Milpitas, CA 95035
Global Delivery Center
Fortune Towers II, Floor #5 406 Udyog Vihar, Phase III Gurgaon, India 122016
1 408-906-0382 hello@lirik.io
© 2016 Lirik, inc. All Rights reserved.
Terms of Use
Santa Clara Public Library
About Us » Current Services
Current In-Person Library Services
Current library services by location.
The Library Bookmobile has resumed regular operations with hold pickups available.
Hold pickups and book drop are available at all Library locations beginning March 28, and the vast collection of eBook/eAudiobooks, magazines, and other online resources are always available through our Digital Library .
For more information on current library services:
Get a Santa Clara City Library card by completing a Library Card Registration Form .
After completing the library card registration, you will be able to pick up your physical card with a valid photo ID at any library location during open hours.
Related: Librar y Cards | Lending Guidelines
To place an item on hold:
Sign in to your library account.
Search for the item you want to request on our catalog.
Place a Hold on the item.
Select a Location for item pickup.
Wait for the confirmation email when your item is Ready for Pickup .
Related: Video Tutorial
After you have received a confirmation email that your requested item is Ready for Pickup , you can pick up your materials at any library location during open hours.
To pick up your library materials on hold:
Visit the library location selected for item pickup.
Enter the building and find your items on the hold shelves.
Bring your items to the self-checkout machines.
Scan your library card and check out the items onto your account.
For assistance, please feel free to ask Library staff for help.
The book drops at all Santa Clara City Library locations are available 24 hours a day, 7 days a week for item returns. (Excluding City Holidays at Central Park and Northside Branch Libraries)
Our libraries are equipped with the following technology services:
Public computers with limited Internet access and printing capabilities
Printing in both black-and-white and color
Copying in both black-and-white and color
Print From Anywhere and pick up at a library printing station
A Santa Clara City Library card is required to access a public computer. A library card is not required for copying, scanning, faxing or Print From Anywhere services.
Related: Public Computers & Printing
The Bookmobile provides service to schools, parks, housing and senior communities in Santa Clara. Please view the schedule to find the next Bookmobile stop in your neighborhood.
Related: Map | Special Events
In addition to the physical library collections, your Santa Clara City Library account also provides access to our Digital Library materials. These include e-books , research databases , genealogy resources, and much more.
Related: Digital Resources Video Tutorials
The Library is still offering online events and programs to our community during this time. Our event calendar contains a full listing of these events and programs.
Note: Online library events and programs are hosted through Zoom.
Related: Zoom Help
We are accepting books, CDs, and DVDs. Donations are only accepted at the Central Park Library. Please bring your books, movies, and music to the Friends of the Library Bookstore in the lobby or drop them in the bin outside the Friends Bookstore.
All large donations must be made by appointment. Please contact Onvipa de la Riva by email ( [email protected] ) or phone (408-615-2988), our Book Selling Manager, to set up your appointment.
Related: Donating to the Library | Santa Clara City Library Foundation & Friends
For questions on City programs and services, please call the City Reference Line at 408-615-2900 .
City Reference Line Hours
Please feel free to reach out to us online using our Ask A Librarian reference service or our Suggestions/Comments forms. We will do our best to respond to all submissions in a timely manner.
For questions about library programs and services, or help with your library account, you may call any of our locations during service hours.
Related: Locations & Hours | Contact Us
Face Coverings Strongly Recommended at Santa Clara City Library
As of March 2, 2022, the County of Santa Clara Public Health Department announced that indoor masking will no longer be required. However, the Public Health Department and the California Department of Public Health strongly recommend that individuals continue to wear masks in all indoor public spaces.
Surgical masks are available for employees and the public at public entrances.
Mountain House Branch Library
Branch librarian.
Kathleen Buffleben
250 East Main Street Mountain House, CA 95391 Map
Upcoming Events
About the library .
The Mountain House Branch Library offers a circulating collection of library materials in English, Spanish, Hindi, and Punjabi.
We also offer computer workstations for general and Internet use, printing, and free Wi-Fi service. Newspapers are available for browsing and magazines are offered for checkout.
The library also has a small reference collection, self-service checkout machines, a photocopier, and a typewriter.
Friends of the Mountain House Library
The Mountain House Friends of the Library is a non-profit organization dedicated to supplementing public funding to enhance the services and programs of the Mountain House Library. The Mountain House Friends of the Library has a hardworking Board of Directors to plan, organize, promote, and carry out our activities. They meet quarterly at the Mountain House Library and welcome the attendance and input of members at these meetings.
For more information about becoming a member please visit their website .
Storytimes
All About Baby - Thursdays 10:30 A.M.
Preschool - Thursdays 11:15 A.M.
Family Storytime - Tuesdays 6:00 P.M.
Book Clubs
EZ Reader - Wednesdays 2:00 P.M.
Chapter Books - Wednesdays 3:30 P.M.
Advanced Alternate Weeks - Wednesdays 5:00 P.M.
Weekly Programs
Chess Club - Saturdays 3:00 P.M.
Volunteering
If you are a teen or adult, you may pick up a volunteer application at the reference desk to become a volunteer shelver, homework helper, and more. All volunteers must be 14 years of age and willing to commit to at least two hours per week, and three months of service.
AfterHours Bookdrop
There is a bookdrop outside of the library for after hours returns. During library hours materials must be returned inside of the library.
We are taking sign-ups for yourself, your class, your organization and others. We will display your items for two weeks in our locked display cases.
Sign up at the checkout desk.
Display: March 2017 Geology Collection
Display: summer reading: on your mark, get set...read.
June 1 - 30 (2016)
Mountain House Event Pictures (click here to see more...)
Grand Opening May 2014
Summer Reading Fun Programs 2014
Program Pictures
Raffle Winners
Library News
Digital Media Download Site Launched
About Mountain House
Mountain House Community Services District web site : MHCSD
Newspapers : local papers [Library web site]
Library Hours
Closed Days
Weston Ranch
Mountain House
Using the Library
ADD AN EVENT
ADD A BUSINESS
Reggio Emilia
Other Methodologies
Art & Craft
Physical Fitness
Musical Instruments
Indian Dance
Western Dance
Cooking & Baking
Activity Centres
Language Classes
Mental Maths
Personality Development
Calligraphy
Speech & Drama
Science & Robotics
Academic Enrichment
Martial Arts
Horse Riding
Table Tennis
Entertainment
Party Supplies
International
State Board
Other Boards
Amusement Parks
Video Game Parlours
Kid Friendly Holidays
Museums & Parks
Trending Topics
Editor's Picks
Recent Articles
Sponsored Stories
Meet Our Contributors
Things to do
Sports Goods
Book Library
Toy Library
Apparel & Accessories
Kids Furniture & Furnishings
Musical instruments
Photography
Paediatricians
Ophthalmologists
Pathology Labs
Special Needs
Maternity Services
All Subjects
Indian Languages
Foreign Languages
Play Schools in Delhi-NCR
Where to Shop in Delhi-NCR
Book Library in Delhi-NCR
Book Library in Gurgaon
Book Online?
District Library
frequently asked questions (FAQ):
District Library is a Library, located at: 578, 2, Jharsa Rd, Police Lines, Gurugram, Haryana 122001, India. State: Haryana District: Gurgaon Taluk: Gurgaon
We can surely help you find the best one according to your needs: Compare and book now!
Monday: 10:00 AM – 5:00 PM Tuesday: 10:00 AM – 5:00 PM Wednesday: 10:00 AM – 5:00 PM Thursday: 10:00 AM – 5:00 PM Friday: Closed Saturday: 10:00 AM – 5:00 PM Sunday: 10:00 AM – 5:00 PM
You can use the Google Maps navigation app: Get directions to District Library
Latitude: 28.4600312 Longitude: 77.0330097
Photos of District Library:
Nearby Places to District Library:
Amenity: district library gurgaon (28m)
Business Center: Apex Electro Devices (39m), D G Marketing Group (41m), Shubh Real Estates (41m)
Coach: Academy of Maths (41m), Trump & Gates (42m)
Optician: Parichit Opticals (41m)
What Others Say about District Library:
Similar places with district library:.
1. Angles Unlimited 444, Sector -31, LIG Colony, Sector 31, Gurugram, Haryana 122001, India Coordinate: 28.453807, 77.0492504 Phone: +91 124 403 5337 (www.anglesunlimited.co.in)
2. Gulsan Electronics Shop No. 3, Gurudwara Rd, Saran, Saran Village, Sector 50, Faridabad, Haryana 121005, India Coordinate: 28.3706742, 77.2879245 Phone: +91 98732 91182
3. Adesign Creative and Releasing 224, 2nd Floor, Radha Place, Near Gurudwara Road, Civil Lines, Gurugram, Haryana 122001, India Coordinate: 28.4580899, 77.0291402 Phone: +91 99107 33399 (adesigncreative.in)
4. Karaoke music system - Safalta musical Sector 8, Gurugram, Haryana, India Coordinate: 28.464742851393, 77.0304834874 Phone: +91 92100 95777 (www.safaltamusical.com)
5. Sterling Water Solutions Shop No.C.G.62, Ground Floor, Unitech Arcadia, South City II, Near Rodeo Drive, Sector 49, South City II, Sector 49, Gurugram, Haryana 122018, India Coordinate: 28.4187248, 77.0525921 Phone: +91 78383 80520
6. Suryan Technologies Pvt.Ltd. A-228, Supermart 1, DLF Phase IV, DLF City Phase IV, DLF Phase IV, Gurugram, Haryana 121002, India Coordinate: 28.462212, 77.087406 Phone: +91 124 404 6427 (suryan.co.in)
About Borrowing & Accounts
Manage Your Account
Ask Account Questions
Ask a Librarian
Online Library Help
Get a Library Card
Catalog User Guide
Log In / Register
My Library Dashboard
My Borrowing
Checked Out
Borrowing History
ILL Requests
My Collections
For Later Shelf
Completed Shelf
In Progress Shelf
My Settings
Bookmobile Schedule
Welcome to the Bookmobile page! Bookmobile is a mobile library service with a set schedule bringing library access out into the community. Masks are strongly recommended to enter the Bookmobile. If you see something in the catalog that you would like, please call the Bookmobile office to make arrangements: (408) 883-6959.

Add Us To Your Personal Calendar:
Want to add the Bookmobile Schedule to your own Google Calendar or other digital calendar? You can! Google Calendar is available on Android and iOS devices, Chromebook, Windows, and Mac.
For  Chromebook, Android devices, and iOS devices , download the Google Calendar app* from the Google Play Store or App Store.
For  Windows or Mac , open Google Calendar in your browser* (the Google Chrome browser includes Google Calendar as an extension; you can also access it on other browsers through your Google account).
Open Google Calendar. Create a Google account or sign in with your existing account.
On the left, above "My Calendar," click  Add + > From URL .
Enter the calendar's address in the fields provided.
Click  Add Calendar . The calendar will appear on the left side under "Other calendars."
*If you are using a different Calendar app on a computer or mobile device, you can sync with Google Calendars by adding your Google account.
Our Purpose
Morgan Hill
Unincorporated areas of Santa Clara County
Our Services
The selection of stops is based on a variety of factors, including distance from a community library, mobility of customers, and service needs. A stop may be discontinued due to low use, safety considerations, or violations of library policies.
Visit our Current Stops section to find the one nearest you. Suggestions of new stops are welcome!
In addition to regularly scheduled stops, the Bookmobile delivers a selection of titles to eligible institutions when a full service stop is not feasible.
BookDash Home Delivery
Do you have difficulty getting to the library due to a family illness, injury, medical condition, or disability? We may have a solution for you!.
Santa Clara County Library District is providing BookDash, a free home delivery service, where library materials are delivered to your front door. This service is offered to the cities of Campbell, Cupertino, Gilroy, Los Altos, Milpitas, Morgan Hill, Saratoga, and the unincorporated areas of the county.
BookDash information, including qualification requirements, is located on the Services tab as well as on the Bookmobile page.
Submit the online form or call (408) 883-6959 (M-F 8:30AM-5PM). If you have questions about the application, please call our office M-F 9-4 and we can help you. After hours, you may leave a message for a staff member to call you back.
Once enrolled, you can place holds online:  https://sccld.org  or by phone: (408) 540-3947 (M-Sa 10AM-6PM). We'll notify you of your scheduled delivery. Deliveries are made once a month. Delivery will be 'contactless', and we will arrange a schedule with a delivery window. To return materials, simply leave them outside your door the morning of your scheduled delivery.
See Homebound Services & Library Designee Policy for more information or call (408) 883-6959 for program eligibility and guidelines.
If you have any questions, please call us and we will be happy to answer them!
Bookmobile Collection
The Bookmobile carries a range of items, including:
Bestsellers
Large-type titles
Console games
International language materials
Please note:
The Catalog status of "In" at Bookmobile Department does not necessarily mean an item is on board the Bookmobile.
The Bookmobile Collection is a popular browsing collection which may change daily depending on the demographics of the stops being served that day.
Please place a hold or call the Bookmobile Office to ensure you receive a particular item from the Bookmobile Collection.
Circulation Policies and Procedures
Most items can be renewed twice. Renewals can be done in person, by telephone at (408) 540-3945 , or by accessing your account in the Library Catalog .
No late fines are charged for any items returned; however, items are considered lost when they become four weeks overdue.  The cost of the item and a processing fee are charged for lost and damaged items.
Unresolved fees may result in the loss of library privileges and/or referral to a billing agency.
Library Cards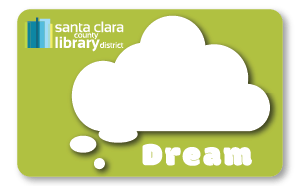 The Santa Clara County Library District card may be used on the Bookmobile or at any of the libraries in the Santa Clara County Library District . You may apply for a card and establish a Personal Identification Number (PIN) in person on the Bookmobile.
Please bring identification and verification of mailing address. We will ask you to select a regular Bookmobile stop for the delivery of requested items.
In addition to checking out books and other materials, you can access online resources with your library card account at any time: Visit the Online Library 24/7 !
Requesting Materials
When these items become available, they will be delivered to your regular Bookmobile stop. Please confirm your Bookmobile stop by checking with the staff at your next visit to the Bookmobile or by calling (408) 883-6959.
You may reserve items not found on the Bookmobile and have them delivered to your designated stop by:
Making a request in person
Placing a hold through the online Catalog *
Calling the Bookmobile Office at (408) 883-6959
*Having trouble placing a hold in the online catalog? Try the Classic Catalog .
Current Stops
Our Bookmobile stops are chosen by determining if a community has difficulty getting to a library due to age, physical limitation, and remote location, as well as Bookmobile schedule availability.
The Bookmobile visits institutions such as housing and special care facilities. A stop may be discontinued due to low use, safety considerations, or violations of library policies.
If you are interested in becoming a Bookmobile stop and your location falls within Santa Clara County Library's district, please contact the Bookmobile Office at (408) 883-6959.
See our  Route Schedule  for the stops of the day!
List of Bookmobile Stops:
Bookmobile Timeline
June 2nd: The first Bookmobile begins service. All 40 stops are in outlying areas where no branches are established.
It is immediately popular and successful.
A second Bookmobile is established.
A third Bookmobile begins service.
The Bookmobile now services over 100 stops, mainly to young families with children and elementary-age children who attend schools with no library.
Proposition 13 passes resulting in a reduction in service. Two Bookmobiles continue to serve the community.
March: Service is further reduced to one Bookmobile with bi-weekly service.
1980's & 1990's
Bookmobile service evolves and changes depending on funding and changing social patterns, including the growth of preschools and retirement communities.
Due to deep budget cuts, the Bookmobile goes to 4-day service for 34 stops, Tuesday through Friday.
Service is dropped to most preschool/school facilities while changing focus to geographically remote patrons, patrons with limited mobility, and special-needs patrons.
The current Bookmobile has 51 stops in every community in the County, including unincorporated areas and preschool/school facilities, and runs Monday through Saturday.
Contact the Bookmobile
Bookmobile Librarian: Amytha Willard
Email: [email protected]
Bookmobile Office: If you have any questions, comments, or requests, you may call the Bookmobile Office. Please leave a message if the staff is out.
Office Hours: Monday through Friday, 9:00am to 5:00pm
Phone: (408) 883-6959
For account questions, email [email protected] or call (408) 540-3945.
Bookmobile Bulletin
March 13 - 26, 2023 Newsletter
Staff Blog Posts
Footer Menu
More services.
Classic Catalog
Mobile Apps
Interlibrary Loan
Accessibility Services
Book a Room
Passport Services
Go Go Biblio
Other Local Libraries
eBooks and Downloads
Library Card
Meeting Rooms
Online Resources
Reading Program
Cards & Accounts
Accounts & Item Renewals
Join! Free Library Card
Join! Instant Free eCard
Card Renewals
Address Changes
Account Questions
About the Library
Hours & Locations
Closed Days
Virtual Library Tours
Library Managers
Administration
About The Joint Powers Authority
Agenda and Minutes
Budget and Plans
Financial Overview
Campbell Library Feasibility Study
Library Commissions
Behavior Standards
Bulletin Board Policy
Borrowing Policy
Community Room Policy
Display of Giveaway Materials
Exhibits in the Library
Homebound Services & Library Designee Policy
Internet Policy
Guidelines for Authors
Online Forum Policy
Program Policy
Wi-Fi Policy
Vendor Registration
Solicitations
Surplus Property Overview
Surplus Property Donation Program
Purchase Order Standard Terms and Conditions
Strategic Plan
Patron Satisfaction Survey
County Poet Laureate
Friends Book Sales
Library Directory
Suggest a Purchase
Class Visit Requests
Obituary Searches
Event Application
Website Linking
Get Involved
Support Groups
Join the Friends
Tutor an Adult
Library Jobs
Powered by BiblioCommons.
BiblioWeb: webapp05 Version 4.9.1 Last updated 2023/02/16 09:41