China prepares for new wave of covid cases from XBB variants
Chinese authorities are rushing to push out vaccines to fight an ongoing new wave of the coronavirus expected to peak in June and infect as many as 65 million people a week, as the new XBB variants of the virus evolves to overcome the immunity built up after China's abrupt exit from its "zero covid" policy last year.
Zhong Nanshan, a top Chinese epidemiologist, said Monday that two new vaccines for the XBB omicron subvariants (including XBB. 1.9.1, XBB. 1.5, and XBB. 1.16 ) had received initial approval, according to state media reports. Zhong, speaking at biotech forum in Guangzhou, said three to four other vaccines were set to be approved soon, but he did not provide more details.
The new outbreak could be the largest wave of infections since China dismantled its strict zero-covid regime last winter , causing as much as 85 percent of the population to be infected at the time.
Why China dumped its 'zero covid' policy so suddenly — and disastrously
In the United States, the new variants brought an uptick in infections, but the end of the public health emergency was still declared on May 11, although experts have not ruled out new variants setting off another wave of infections in the coming years.
While officials in China say the new wave will be less severe, public health experts say that an aggressive vaccine booster program and a ready supply of antivirals at hospitals are needed to prevent another spike in deaths among the country's large elderly population.
"The number of infections will be less. The severe cases will be certainly be less, and deaths will be less, but that could still be a large number," said Ben Cowling, an epidemiologist at the University of Hong Kong's School of Public Health. "Even when we think this is a milder wave, it could still be quite a substantial health impact on the community."
The variants have caused a surge in cases since last month, with covid overtaking the flu as the most common infectious disease over the last two weeks of April, according to the Beijing Center for Disease Control and Prevention.
Health officials have reassured the public that reinfections have milder symptoms and promised that hospitals will not be overwhelmed as they were last winter. Some hospitals have advised residents to wear masks and for the elderly and immunocompromised to avoid crowded places.
Still, restrictions like those seen during the zero-covid era, when China attempted to prevent any infections, have not been revived and most residents appear to be continuing life as usual.
"I feel like the impact has not been that big," said Olivia Zhang, 33, who works at an amusement park in Beijing and has seen friends and co-workers get reinfected. "But they will only be out for a short time before coming back to work. No one is scared of being around them."
Tan Xiang, 32, who works at a state-owned firm in Shenzhen, said his company does not encourage its staff members to stay home if they are infected. Their wages will be reduced according to the time they take off.
"We are all going to work as usual. No one is regulating us. On the subway, in office buildings, and malls, a lot of people don't wear face masks," Tan said, adding that those around him who have been infected in this wave have not shown severe symptoms.
There have been complaints online that a university in Nanjing was forcing students testing positive to quarantine in dorms. Other students posted online that they quarantined themselves at school so as to not infect their family members at home.
Others expressed resignation. On the platform Xiaohongshu, or "Little Red Book," one commentator wrote, "I dodged the pandemic for three years. I dodged a huge outbreak. In the end, I was caught in the second wave. I used to think I was one of those super immune humans destined to save human kind. Looks like I was wrong."
Lyric Li in Seoul and Pei-Lin Wu and Vic Chiang in Taipei contributed to this report.
Coronavirus: What you need to know
End of the public health emergency: The Biden administration ended the public health emergency for the coronavirus pandemic on May 11, just days after WHO said it would no longer classify the coronavirus pandemic as a public health emergency . Here's what the end of the covid public health emergency means for you .
Tracking covid cases, deaths: Covid-19 was the fourth leading cause of death in the United States last year with covid deaths dropping 47 percent between 2021 and 2022. See the latest covid numbers in the U.S. and across the world .
The latest on coronavirus boosters: The FDA cleared the way for people who are at least 65 or immune-compromised to receive a second updated booster shot for the coronavirus . Here's who should get the second covid booster and when .
New covid variant: A new coronavirus subvariant, XBB. 1.16, has been designated as a "variant under monitoring" by the World Health Organization. The latest omicron offshoot is particularly prevalent in India. Here's what you need to know about Arcturus .
Would we shut down again? What will the United States do the next time a deadly virus comes knocking on the door?
For the latest news, sign up for our free newsletter .
Federal Survey: 1 in 10 Previously Infected U.S. Adults Report Long COVID Symptoms
Even as the coronavirus pandemic improves, the number of Americans experiencing long COVID-19 remains in the millions.
Survey: Long COVID Shows Small Decline
A discarded mask lies on a sidewalk in Boston Common. (John Tlumacki/The Boston Globe via Getty Images)
The percentage of Americans reporting symptoms of long COVID-19 declined slightly over the past several weeks, according to a federal survey published by the Centers for Disease Control and Prevention.
The Household Pulse Survey found that 10% of adults who previously had COVID-19 were reporting symptoms of long COVID as of May 8 – down from 11% as of April 10.
COVID-19 cases, hospitalizations and deaths in the U.S. have been on the decline for months. The Biden administration ended the public health emergency declaration for the coronavirus earlier this month, shortly after the World Health Organization said that COVID-19 is no longer a public health emergency of international concern.
But even as the COVID-19 pandemic improves, the number of Americans experiencing long COVID remains in the millions.
Extended to the U.S. population, the survey's results mean that more than 14.4 million adult Americans are currently experiencing symptoms of long COVID.
Cartoons on Climate Change
Of the Americans experiencing symptoms of long COVID, nearly 80% report reduced ability to carry out day-to-day activities compared to before having the virus. Nearly a quarter report that their limitations are "significant."
The survey defined long COVID as symptoms lasting three months or longer that a person did not have prior to coronavirus infection, including "tiredness or fatigue, difficulty thinking, concentrating, forgetfulness, or memory problems (sometimes referred to as 'brain fog'), difficulty breathing or shortness of breath, joint or muscle pain, fast-beating or pounding heart (also known as heart palpitations), chest pain, dizziness on standing, menstrual changes, changes to taste/smell, or inability to exercise."
Long COVID can arise after mild or even asymptomatic cases of COVID-19, but the risk for the condition is higher for those who had more severe disease.
Join the Conversation
Tags: Coronavirus
More Health Care News
Health News
Healthiest Communities Health News
Health News Bulletin
Stay informed on the latest news on health and COVID-19 from the editors at U.S. News & World Report.
Sign in to manage your newsletters »
Sign up to receive the latest updates from U.S News & World Report and our trusted partners and sponsors. By clicking submit, you are agreeing to our Terms and Conditions & Privacy Policy .
You May Also Like
The 10 worst presidents.
Not all U.S. presidents are missed once they leave the White House.
U.S. News Staff July 6, 2021
Cartoons on President Donald Trump
Feb. 1, 2017, at 1:24 p.m.
Photos: Obama Behind the Scenes
A collection of moments during and after Barack Obama's presidency.
April 8, 2022
Photos: Who Supports Joe Biden?
The former vice president has become the Democratic front-runner with primary victories across the country.
March 11, 2020
'Crunch Time' For Debt Limit Deal
Time is running out to reach an agreement to raise the debt ceiling, as negotiations continue ahead of a possible default just days away.
Kaia Hubbard May 26, 2023
N.J. ends daily COVID case count reporting
Updated: May. 24, 2023, 1:13 a.m. |
Published: May. 23, 2023, 3:28 p.m.
Gov. Phil Murphy speaks during one of his once-daily coronavirus briefings from Trenton in 2020. Patti Sapone | NJ Advance Media
Katie Kausch | NJ Advance Media for NJ.com
Brent Johnson | NJ Advance Media for NJ.com
New Jersey is no longer reporting the number of new coronavirus infections on a daily basis, more than three years after the state announced its first case.
The state Department of Health quietly removed the daily case counts tab from its COVID-19 dashboard earlier this week. The dashboard was also updated to show lab confirmed cases grouped by week, instead of daily case counts.
New data will now be published weekly, said Nancy Kearny, a DOH spokeswoman.
"The COVID-19 public health emergency has ended, but COVID-19 continues to affect (New Jersey) residents," Kearny said. "The Department will continue to monitor trends over time to characterize the transmission and severity."
The daily release of data in New Jersey was once a key facet of the state's response to the pandemic, especially in the early days when the tri-state region became an epicenter of the crisis. In the early months, Gov. Phil Murphy announced the numbers during live coronavirus briefings from Trenton .
But the state has been slowly decreasing the amount of data published on the dashboard. Case counts stopped being reported on the weekends and holidays in November 2022.
The rate of transmission, once a hawkishly watched metric for the spread of the virus throughout the state, was dropped from the dashboard in April. Updates to the state's vaccine coverage map also stopped in recent months, and the map was eliminated from the dashboard entirely this week.
"With a lower number of cases being reported currently, focusing on weekly data will allow the Department to identify more meaningful changes and trends," Kearny said. "In addition, the new weekly surveillance report provides additional insight on activity levels, hospitalizations, deaths, and variants and can be used to guide personal and community preventive measures."
The end to the daily updates was not unexpected. A spokesperson for Murphy's office previously said there was a chance some metrics would become unavailable as the end of the federal COVID-19 public health emergency earlier this month eased reporting requirements from states and laboratories.
Murphy, who installed some of the nation's most widespread measures to battle the virus, gradually peeled back his restrictions and has said for more than a year that the crisis has moved from "pandemic to endemic" and the goal is to manage a "new normal."
The governor's office deferred comment to the state health department Tuesday.
More than 2.57 million coronavirus cases have been confirmed in the Garden State since the first case was reported on March 4, 2020. That figure doesn't account for at-home tests, which were not required to be reported to the state.
There have been more than 36,000 COVID-19 deaths in the state of 9.1 million people.
New Jersey's move comes two weeks after the end of the federal public health emergency. The U.S. Center for Disease Control and Prevention ended its weekly case count and county-level test positivity reporting when the emergency ended but continues to report some data .
Most states have already eliminated daily case reporting, moving instead to weekly reports, while a number have ended public reporting entirely , according to the New York Times.
Thank you for relying on us to provide the journalism you can trust. Please consider supporting NJ.com with a subscription.
Katie Kausch may be reached at k[email protected] . Follow her on Twitter @ KatieKausch.
If you purchase a product or register for an account through one of the links on our site, we may receive compensation.
We've detected unusual activity from your computer network
To continue, please click the box below to let us know you're not a robot.
Why did this happen?
Please make sure your browser supports JavaScript and cookies and that you are not blocking them from loading. For more information you can review our Terms of Service and Cookie Policy .
For inquiries related to this message please contact our support team and provide the reference ID below.
NIH trial zeroes in on common long Covid symptoms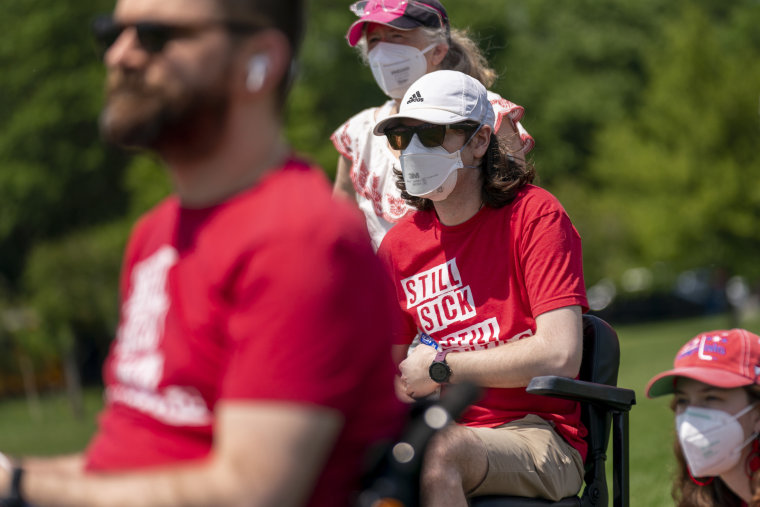 A long-awaited study that zeroes in on the most common groups of symptoms for people with long Covid may not bring the relief millions of Americans and doctors have been wanting.
The study, some of the first research from the National Institutes of Health's billion-dollar RECOVER program, does not provide a standardized definition of the condition. Researchers say it is a first step in identifying "common language" for scientists working toward treatments for the condition.
"I think that the amount of science that's going to come after this is going to be an avalanche," said study author Dr. Leora Horwitz, a professor of population health and medicine at New York University Grossman School of Medicine, as well as the director of the Center for Healthcare Innovation and Delivery Science at NYU Langone Health.
The new study, published Thursday in the Journal of the American Medical Association , looked at data from 9,764 adults in the RECOVER trial, which has been recruiting participants since last year. The vast majority, 8,646 people, had previously been diagnosed with Covid.
While hundreds of symptoms possibly associated with long Covid have long been reported — mostly through anecdotes from patients — the new study hones in on 12 of the most common.
Long Covid symptoms include:
Ongoing fatigue.
Chest pain.
Heart palpitations.
Abnormal movements.
Upset stomach.
Lack of sexual desire.
Loss of smell or taste.
Feeling sick or overly exhausted after physical activity, also known as post-exertional malaise.
The aim of the paper is not to limit the definition of long Covid to these 12 symptoms only. It's meant to focus future research into those symptoms as scientists work to figure out how long Covid affects the body in so many different ways .
It also includes a scoring system that can be tailored to each patient based on the severity of their symptoms.
"This is a tool that can be used to identify people with long Covid for the purpose of doing more research," said Andrea Foulkes, the principal investigator of the RECOVER Data Resource Core, as well as the director of biostatistics at Massachusetts General Hospital, which is part of the Mass General Brigham hospital system.
"The significance of that is that we can then begin to unravel the mechanisms for each of those different manifestations. And then of course, ultimately, the goal is to identify treatments," Foulkes said.
But the paper, anxiously anticipated by people who still have long Covid symptoms and the physicians who treat them, has raised some criticism.
"I think people will be underwhelmed by a 'landmark' paper that is describing the presence of symptoms that people have long known are a problem," said Jim Jackson, the director of Behavioral Health, ICU Recovery Center at Vanderbilt University Medical Center in Nashville, Tennessee, and author of "Clearing the Fog: From Surviving to Thriving With Long Covid—A Practical Guide."
"This isn't a paper that offers any solutions, that offers any therapeutics. And that's desperately what people want: hope in the form of treatments," Jackson said.
What is brain fog?
There needs to be more specificity with describing the symptoms, Jackson said, taking issue with the vagueness of the term "brain fog."
"What exactly does brain fog mean? If we call it a brain injury, then there's a treatment path. We know how to treat brain injuries," Jackson said. "We do cognitive rehab. If we call it brain fog, what on earth do you do with that?"
Horwitz added some clarity during an interview.
Brain fog, in these cases, includes having to read something several times to understand it, having trouble keeping appointments that aren't part of a weekly routine, and difficulty following complex directions.
Another term "abnormal movements," was also vague.
During interviews with NBC News, RECOVER researchers were unable to further define what patients meant by "abnormal movements" as a symptom. "The finding is a new one and requires further study," Foulkes said.
"When someone walks into my office, and I'm trying to screen them or discuss with them whether they have long Covid," said Dr. Hugh Cassiere, director for critical care services at South Shore University Hospital, part of Northwell Health in New York, "you've rendered that useless as a symptom to me because you can't define it."
Neither Jackson nor Cassiere were involved with the RECOVER trial.
Recruiting for long Covid treatment trials
The research also found that long Covid patients who were unvaccinated were more likely to have severe symptoms, as well as people who were infected before the omicron variant took hold.
They also found that some symptoms tend to cluster together: post-exertional malaise and fatigue for example, or fatigue, dizziness, brain fog, upset stomach, heart palpitations and post-exertional malaise all together in other cases.
Researchers said they expect to start enrolling long Covid patients in clinical trials for treatments this year.
"We don't want to forget about these people as we move into different phases of pandemic," said Tanayott Thaweethai, another study author and associate director of biostatistics research and engagement for MGH Biostatistics.
"We want to be really thoughtful about how we study them, how we try to understand what's happening in their tissue in their bodies. All of this takes time in understanding such a complicated chronic disease," Thaweethai said.
As of April, 15.1% of the more than 100 million Americans with Covid had long-term symptoms, according to a government survey .
Follow  NBC HEALTH  on  Twitter  &  Facebook .

Erika Edwards is a health and medical news writer and reporter for NBC News and "TODAY."
Pre-Markets
U.S. Markets
Cryptocurrency
Futures & Commodities
Funds & ETFs
Health & Science
Real Estate
Transportation
Industrials
Small Business
Personal Finance
Financial Advisors
Options Action
Buffett Archive
Trader Talk
Cybersecurity
Social Media
CNBC Disruptor 50
White House
Equity and Opportunity
Business Day Shows
Entertainment Shows
Full Episodes
Latest Video
CEO Interviews
CNBC Documentaries
CNBC Podcasts
Digital Originals
Live TV Schedule
Trust Portfolio
Trade Alerts
Meeting Videos
Homestretch
Jim's Columns
Market Forecast
Credit Cards
Credit Monitoring
Help for Low Credit Scores
All Credit Cards
Find the Credit Card for You
Best Credit Cards
Best Rewards Credit Cards
Best Travel Credit Cards
Best 0% APR Credit Cards
Best Balance Transfer Credit Cards
Best Cash Back Credit Cards
Best Credit Card Welcome Bonuses
Best Credit Cards to Build Credit
Find the Best Personal Loan for You
Best Personal Loans
Best Debt Consolidation Loans
Best Loans to Refinance Credit Card Debt
Best Loans with Fast Funding
Best Small Personal Loans
Best Large Personal Loans
Best Personal Loans to Apply Online
Best Student Loan Refinance
All Banking
Find the Savings Account for You
Best High Yield Savings Accounts
Best Big Bank Savings Accounts
Best Big Bank Checking Accounts
Best No Fee Checking Accounts
No Overdraft Fee Checking Accounts
Best Checking Account Bonuses
Best Money Market Accounts
Best Credit Unions
All Mortgages
Best Mortgages
Best Mortgages for Small Down Payment
Best Mortgages for No Down Payment
Best Mortgages with No Origination Fee
Best Mortgages for Average Credit Score
Adjustable Rate Mortgages
Affording a Mortgage
All Insurance
Best Life Insurance
Best Homeowners Insurance
Best Renters Insurance
Best Car Insurance
Travel Insurance
All Credit Monitoring
Best Credit Monitoring Services
Best Identity Theft Protection
How to Boost Your Credit Score
Credit Repair Services
All Personal Finance
Best Budgeting Apps
Best Expense Tracker Apps
Best Money Transfer Apps
Best Resale Apps and Sites
Buy Now Pay Later (BNPL) Apps
Best Debt Relief
All Small Business
Best Small Business Savings Accounts
Best Small Business Checking Accounts
Best Credit Cards for Small Business
Best Small Business Loans
Best Tax Software for Small Business
Best Tax Software
Best Tax Software for Small Businesses
Tax Refunds
All Help for Low Credit Scores
Best Credit Cards for Bad Credit
Best Personal Loans for Bad Credit
Best Debt Consolidation Loans for Bad Credit
Personal Loans if You Don't Have Credit
Best Credit Cards for Building Credit
Personal Loans for 580 Credit Score or Lower
Personal Loans for 670 Credit Score or Lower
Best Mortgages for Bad Credit
Best Hardship Loans
All Investing
Best IRA Accounts
Best Roth IRA Accounts
Best Investing Apps
Best Free Stock Trading Platforms
Best Robo-Advisors
Index Funds
Mutual Funds
In this video
Report of new COVID wave in China pushes shares of vaccine makers higher
Share this page
Globally , as of 6:03am CEST, 24 May 2023 , there have been 766,895,075 confirmed cases of COVID-19, including 6,935,889 deaths , reported to WHO. As of 23 May 2023 , a total of 13,355,264,024 vaccine doses have been administered.
May 26, 2023 | New Study Links Low Bone Density to an Increased Risk of Dementia
May 26, 2023 | "Slushball" Earth: New Evidence Rewrites Ice Age History
May 26, 2023 | Unlocking the Secret Nanostructures of Magnetic Materials With the Right Illumination
May 26, 2023 | The Hidden Impact of Trauma: Why Clinicians Must Go Beyond Physical Symptoms
May 26, 2023 | Bright Beyond Belief: How Ultra-Luminous X-Ray Sources Surpass Theoretical Limits
COVID-19 News
Find the latest scientific news, research reports, and maps related to COVID-19, the infectious disease caused by the 2019 Novel Coronavirus that originated in Wuhan, China, which is sometimes called 2019-nCoV or SARS-CoV-2. Reports on the outbreak include information from the U.S. Centers for Disease Control and Prevention (CDC), World Health Organization (WHO) and European Centre for Disease Prevention and Control (ECDC).
Health May 26, 2023
Breathing New Life: Oxygen Therapy Improves Heart Function in Long COVID Patients
A small trial has found that hyperbaric oxygen therapy (HBOT) may help restore proper heart function in patients with post-COVID syndrome, with participants in the…
Health May 24, 2023
Lethal Risk: Long-Term Air Pollution Exposure Linked to Severe COVID-19
Greater exposure to PM2.5, nitrogen dioxide, and black carbon was found to be associated with a higher risk of admission to a hospital or an…
Technology May 22, 2023
Researchers Discover New Ancestral Mechanism of Defense Against Nanoparticles
Scientists from the Finnish Hub for Development and Validation of Integrated Approaches (FHAIVE FHAIVE) and Tampere University have uncovered a novel response mechanism related to…
Health May 22, 2023
Increased Long COVID Risk in Adults With Obstructive Sleep Apnea
Study suggests adults with both the sleep disorder and COVID may benefit from clinical monitoring. A NIH-backed study reveals a higher risk of developing long…
Health May 21, 2023
Arcturus, Omicron's Offspring: Understanding the New COVID Variant XBB.1.16
The Arcturus variant of COVID-19, a subvariant of Omicron, has been identified in 34 countries, with India hardest hit. The variant's heightened transmissibility is likely…
Health May 20, 2023
"Pandemic Brain": The Silent Consequence of COVID-19 on Students
The consistency of decision-making declined when compared to data prior to 2020. New research indicates that the decision-making skills of college students, including those set…
Health May 18, 2023
New Study: Psychological Issues Like Anxiety and Depression May Play a Role in Long COVID
According to new research from UCLA, individuals who reported experiencing cognitive difficulties, such as memory problems, during the COVID-19 pandemic are more likely to have…
Health May 15, 2023
Revolutionizing Disease Detection: Breathalyzer Sniffs Out COVID-19 and More
Quantum laser-based technology represents a significant advancement in the use of exhaled breath for diagnosing disease. Each time we breathe out, we release over 1,000…
Unmasking Long COVID: How SARS-CoV-2 Plays Mind Tricks With Your Pain
New research findings may contribute to the understanding of pathophysiology and help validate novel therapies for the prevention and treatment of COVID-19. SARS-CoV-2 infection can…
Health May 14, 2023
Long COVID: The Invisible Consequence of Socioeconomic Inequality
A recent study conducted by the Universities of Southampton and Oxford reveals a strong correlation between the incidence of long COVID and the level of…
Alone and Exhausted: The Unexpected Energy Toll of Social Isolation
A lack of social contact for eight hours can result in a decrease in energy levels comparable to going without food for eight hours. Research…
Science May 14, 2023
Disinfectant Disaster: Scientists Warn of Health Risks From Popular COVID Cleaners and Hand Sanitizers
The overuse of antimicrobial chemicals known as quaternary ammonium compounds (QACs) during the COVID-19 pandemic has been linked to health issues, antimicrobial resistance, and environmental…
Biology May 14, 2023
Mutation Mystery: Unraveling the Secret Behind COVID-19's Rapid Spread
Molecular modeling suggests structural consequences of an early protein mutation that promoted viral transmission. RIKEN researchers discovered that an early mutation (D614G) in the SARS-CoV-2…
Health May 13, 2023
New Study Unveils Complexities of Long COVID
The study, which was recently published in Nature Communications, examined electronic health records as a component of the National Institutes of Health's RECOVER Initiative. This…
The Social Virus: How Our Behaviors Can Spread Faster Than a Pandemic
A model has been developed by researchers to analyze disease transmission, taking into account the influence of social dynamics, particularly the impact of social norms…
Health May 12, 2023
Powerful Cocktail of Modified Antibodies Supercharges the Immune System Against COVID-19
Is it possible to improve the antibodies that the body produces to fight SARS-CoV2? In a study led by researchers from Lund University in Sweden,…
Health May 11, 2023
Shrinking Immunity: Obesity's Role in Rapid COVID-19 Vaccine Protection Decline
The protection offered by COVID-19 vaccination declines more rapidly in people with severe obesity than in those with normal weight, scientists have found. The study…
Breathing Uneasy: Sleep Apnea Linked With Increased Long COVID Risks
Study suggests physicians may need to follow patients with both conditions more closely. A study led by the National Institutes of Health's RECOVER Initiative and…

Stemi type of heart attack
ST-elevated myocardial infarction or STEMI type of heart attack is caused by the sudden, total blockage of a coronary artery. Previous NACMI research has shown that mortality jumps to 20 per cent to 25 per cent in patients who present with Covid-19 and a heart attack.
Scientists find increased clotting in heart attack patients with Covid-19
Researchers have discovered that heart attack patients who suffered from Covid-19 had a significant amount of clotting in their arteries both before and after intervention. Importantly, clots were seen in multiple arteries in close to 30 per cent of patients, a phenomenon observed in less than five per cent of patients with heart attacks who do not have Covid-19, according to the analysis by The North American Covid-19 STEMI (NACMI).
Vaccination coverage in India
According to the ministry's website, 220.66 crore doses of Covid vaccine have been administered in the country so far, under the nationwide vaccination drive.
The active cases in India now comprise 0.02 per cent of the total infections and the national Covid-19 recovery rate has been recorded at 98.80 per cent, the Union health ministry said.
Death toll in India sees addition of 8 fresh fatalities
The death toll has increased to 5,31,832 with eight deaths which includes two deaths reconciled by Kerala, the data stated.
Dip in active cases
The active cases in India have dipped to 8,115 from 8,675, according to the Union health ministry data updated on Sunday.
India reports 756 new Covid cases
India has reported 756 new Covid cases in 24 hours, data updated by the Union health ministry on Sunday stated.
As more and more Big Tech companies continue to sack employees, they listed various reasons behind the move -- over-hiring, uncertain global macroeconomic conditions, strong tailwinds from the Covid-19 pandemic and more.
Ghana further eases Covid-19 restrictions
The Ghanaian government has said that the country decided to further lift Covid-19 restrictions amid declining global and domestic trends for the infection. The West African country has witnessed a sustained decline in Covid-19 infections over the past five months, and based on the global and national situation, it decided to remove the remaining restrictions, the Ghana Health Service (GHS) said on Saturday.
But for vigilance and the protection of people from infections, the agency said Covid-19 vaccinations would continue, and people with fever, cough and sore throat would be tested for both flu and Covid-19, Xinhua news agency reported.
The GHS further urged people to maintain the general safety measures of hand-washing with soap under clean running water and using alcohol-based hand sanitisers, directing those with complaints of fever, cough and sore throat to report to the nearest health facility for management.
The West African country has witnessed a sustained decline in Covid-19 infections over the past five months, and based on the global and national situation, it decided to remove the remaining restrictions, the Ghana Health Service (GHS) said on Saturday.
"Pre-departure testing and testing at all points of entry are no longer requirements for all passengers. The Covid-19 health declaration form for international travellers has been suspended. These measures are to take effect from today, May 20," it added.
The Ghanaian government has said that the country decided to further lift Covid-19 restrictions amid declining global and domestic trends for the infection.
Delhi: One Covid-related death was also recorded.
The number of active Covid cases stands at 250, of which 162 patients are in home isolation, the bulletin said.Only 41 of the 7,935 Covid beds in various city hospitals are occupied, it said.
11 fresh Covid cases in Delhi; positivity rate 0.77 pc
Delhi on Saturday logged 11 Covid cases with a positivity rate of 0.77 per cent, according to data shared by the city government's health department.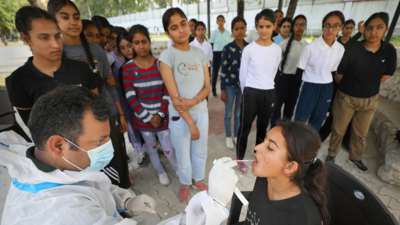 Key points:
The report makes six recommendations with 29 priorities to improve practices for future emergencies
Regional and remote health services had limited ability to surge their workforces to respond to the pandemic, the report found
It also found Aboriginal health workers were stretched beyond capacity
The debrief by independent convenor Robyn Kruk made six recommendations with 29 priorities to improve the response to future pandemics, identifying staffing as a key challenge in rural areas.
Edward River councillor and health advocate Shirlee Burge said her small community of Deniliquin near the Victorian border felt the brunt of staff shortages during COVID.
In October 2021, COVID cases and the refusal of some local nurses to be vaccinated meant the Deniliquin hospital had to temporarily close beds .
"Quite frankly, for everyone concerned it was bedlam and our medical people need to be congratulated on how they adapted and managed," Ms Burge said.
"Instead of doing say, cardiovascular nursing for a day, they were then running the COVID testing clinic and we lost out in a number of areas where our nurses or general staff were re-directed into dealing with COVID."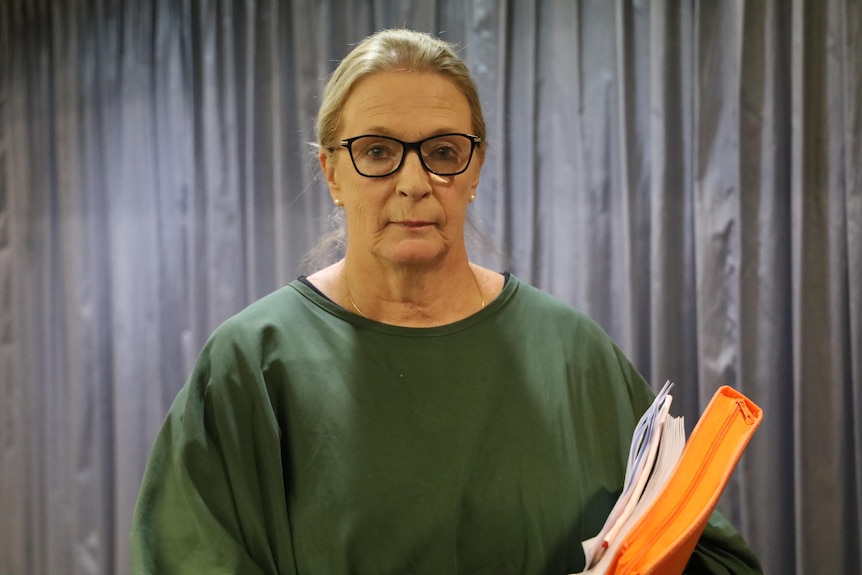 The report found rural and regional local health districts were under-staffed and operating at capacity before COVID and had "little-to-no capacity to flex their workforce" to meet the needs of the pandemic.
"When COVID-19 cases first increased in metropolitan LHDs, health staff were redeployed from rural and regional LHDs to assist, which left those regions short-staffed from furloughing and without access to an adequate surge workforce when their own COVID-19 burden increased," the report said.
The report's authors recommended ensuring rural and remote Local Health Districts (LHD) were resourced in emergencies.
State-border restrictions exacerbated staff shortages
The report also found regional areas were significantly impacted by border closures given the heavy reliance on international and locum workforces and the number of health staff and their families that resided across state borders.
"Arrangements need to be agreed between states to facilitate movements of essential workers, minimise risks to patient care and provide greater flexibility on compassionate grounds," the authors said.
Ms Burge was encouraged to see cross-border restrictions acknowledged in the report but said the government needed to implement its recommendations.
"We can't blame anyone for how things were handled but we've got to look for the future that next time round, especially in these cross-border areas that people don't die because they can't cross the border," she said.
'Extraordinary' efforts of staff
The debrief was carried out with 75 consultations involving more than 350 people from across the department and other health providers, including primary health networks, Aboriginal medical services and aged care providers.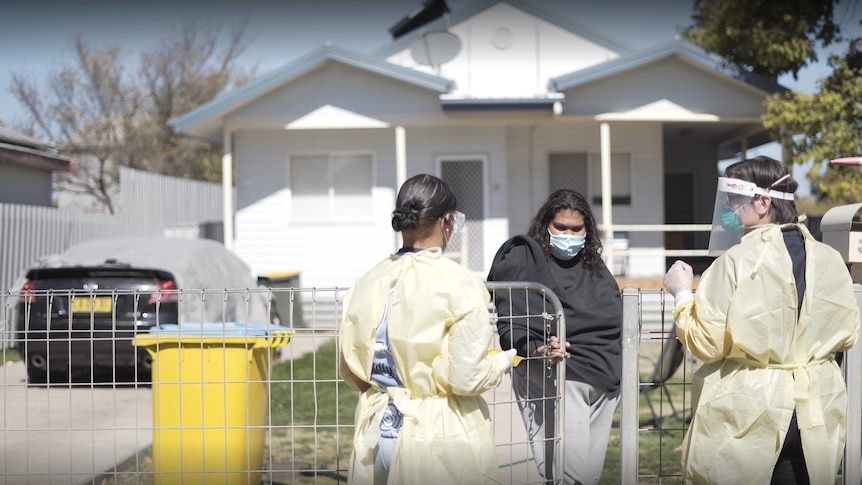 The report described the contributions of staff throughout the pandemic as "extraordinary".
"The flexibility, dedication, and preparedness of the workforce to go over and above the call of duty for extended periods of time saw the system through periods of intense pressure," the authors said.
The report also recommended developing approaches to managing staff wellbeing in high pressure situations to retain and attract new employees.
Despite reports of some healthcare workers leaving the system due to the vaccine mandate, the report's authors said it wasn't something raised in the consultation.
"We heard little opposition to the policy approach taken by NSW to mandate vaccination for its workforce, the way it was communicated or implemented," they said.
Ms Burge estimated up to 20 Deniliquin healthcare workers refused to be vaccinated and were no longer working in the sector.
The report also suggested expanding the number of Aboriginal health workers as an action item, saying they were "stretched beyond capacity".
"Often seen as the face of NSW Health in the Aboriginal community, we heard how Aboriginal health workers worked around the clock to find solutions and assist other staff in delivering culturally appropriate services," the authors said.
According to the NSW Health website, the report's six recommendations have been accepted and implementation planning is now underway.
NSW Health will report on progress by November 2023.
Related Stories
'the whole system is broken': covid exposes regional health staff crisis.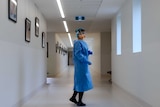 'Crisis' at country hospital: Lack of staff, vaccine hesitancy and a COVID case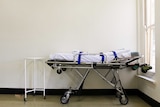 NSW government responds to scathing review of rural health system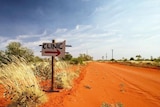 Health Policy
Healthcare Facilities
Healthcare and Community Services Industry
State and Territory Government
Wagga Wagga
News | LA County reports 18 new COVID-19 deaths
Share this:.
Click to share on Facebook (Opens in new window)
Click to share on Twitter (Opens in new window)
Click to share on Reddit (Opens in new window)
Click to print (Opens in new window)
Investigative Reporting
Environment
Meanwhile, the county reported 1,753 new COVID infections Thursday, lifting the cumulative total from throughout the pandemic to 3,700,188.
Los Angeles County reported 18 new COVID-19 deaths on Thursday, Feb. 23, while the number of virus-positive hospital patients rose past 700 again.
The 18 new fatalities gave the county an overall death toll from the pandemic of 35,631.
The majority of people who die with COVID-19 are elderly or have an underlying health condition such as diabetes, heart disease or hypertension.
According to state figures, there were 726 COVID-positive patients in Los Angeles County hospitals as of Thursday, up from 698 a day earlier. Of those patients, 71 were being treated in intensive care, down from 84 on Wednesday.
Some of the patients were hospitalized for other reasons and learned they had COVID upon admission.
The daily case numbers released by the county are undercounts of actual virus activity in the county, due to people who use at-home tests and don't report the results, and others who don't test at all.
The seven-day average daily rate of people testing positive for the virus was 7% as of Thursday, roughly the same as the past week.
Newsroom Guidelines
Report an Error
Coronavirus
Coronavirus vaccine
Top Stories Breeze
Top Stories IVDB
Top Stories LADN
Top Stories LBPT
Top Stories PSN
Top Stories SGVT
Top Stories WDN
City News Service
More in news.
Housing | NFL player Jalen Ramsey lists Hidden Hills mansion for $14 million
SUBSCRIBER ONLY
California news | altadena powerball lottery winner aims to thwart lawsuit over $2 billion jackpot.
Crime and Public Safety | 4 LAPD police dogs killed on duty are honored at ceremony
Housing | How LLCs can protect heirs from property tax reassessments under Prop. 19
AP Top News
World News Latest on Russia-Ukraine war Africa Asia Pacific Australia Europe Latin America Middle East
Politics President Biden Congress Supreme Court Election 2023
Sports MLB Tennis NBA playoffs NHL NFL WNBA Golf
Entertainment Film reviews Movies Music Television Fashion
Business U.S. economy Financial markets
Health COVID-19
More AP Investigations Climate and environment Oddities Photography Travel Science AP Fact Check Lifestyle Religion Press Releases
DeSantis 2024 bid
The push to expand child labor
Cannes Film Festival
Debt ceiling
Birth to Death: Black Americans' health inequities
United Nations
Asia Pacific
WHO downgrades COVID pandemic, says it's no longer emergency
GENEVA (AP) — The World Health Organization said Friday that COVID-19 no longer qualifies as a global emergency, marking a symbolic end to the devastating coronavirus pandemic that triggered once-unthinkable lockdowns, upended economies and killed millions of people worldwide.
The announcement, made more than three years after WHO declared the coronavirus an international crisis, offers some relief, if not an ending, to a pandemic that stirred fear and suspicion, hand-wringing and finger-pointing across the globe.
– US to lift most federal COVID-19 vaccine mandates next week
– Pandemic 3 years later: Has the COVID-19 virus won?
The U.N. health agency's officials said that even though the emergency phase was over, the pandemic hasn't finished, noting recent spikes in cases in Southeast Asia and the Middle East.
WHO says thousands of people are still dying from the virus every week, and millions of others are suffering from debilitating, long-term effects.
"It's with great hope that I declare COVID-19 over as a global health emergency," WHO Director-General Tedros Adhanom Ghebreyesus said.
"That does not mean COVID-19 is over as a global health threat," he said, warning that new variants could yet emerge. Tedros noted that while the official COVID-19 death toll was 7 million, the real figure was estimated to be at least 20 million.
Tedros said the pandemic had been on a downward trend for more than a year, acknowledging that most countries have already returned to life before COVID-19.
King Charles III's Coronation
London police chief rejects complaints of heavy-handed response to coronation protesters, showbiz minute: grace bumbry, writers' strike, eurovision, uk police under fire over coronation protester arrests, king charles iii takes day off after busy coronation weekend.
He bemoaned the damage that COVID-19 had done to the global community, saying the pandemic had shattered businesses, exacerbated political divisions, led to the spread of misinformation and plunged millions into poverty.
The political fallout in some countries was swift and unforgiving. Some pundits say missteps by President Donald Trump in his administration's response to the pandemic had a role in his losing reelection bid in 2020. The United States saw the deadliest outbreak anywhere in the world — where more than 1 million people died across the country.
Dr. Michael Ryan, WHO's emergencies chief, said it was incumbent on heads of states and other leaders to negotiate a wide-ranging pandemic treaty to decide how future health threats should be faced.
Ryan said that some of the scenes witnessed during COVID-19, when people resorted to "bartering for oxygen canisters," fought to get into emergency rooms and died in parking lots because they couldn't get treated, must never be repeated.
When the U.N. health agency first declared the coronavirus to be an international crisis on Jan. 30, 2020, it hadn't yet been named COVID-19 and there were no major outbreaks beyond China.
More than three years later, the virus has caused an estimated 764 million cases globally and about 5 billion people have received at least one dose of vaccine.
In the U.S., the public health emergency declaration made regarding COVID-19 is set to expire on May 11, when wide-ranging measures to support the pandemic response, including vaccine mandates, will end. Many other countries, including Germany, France and Britain, dropped most of their provisions against the pandemic last year.
When Tedros declared COVID-19 to be an emergency in 2020, he said his greatest fear was the virus' potential to spread in countries with weak health systems.
In fact, some of the countries that suffered the worst COVID-19 death tolls were previously judged to be the best-prepared for a pandemic, including the U.S. and Britain. According to WHO data, the number of deaths reported in Africa account for just 3% of the global total.
WHO doesn't "declare" pandemics, but first used the term to describe the outbreak in March 2020 , when the virus had spread to every continent except Antarctica, long after many other scientists had said a pandemic was already underway.
WHO is the only agency mandated to coordinate the world's response to acute health threats, but the organization faltered repeatedly as the coronavirus unfolded.
In January 2020, WHO publicly applauded China for its supposed speedy and transparent response, even though recordings of private meetings obtained by The Associated Press showed top officials were frustrated at the country's lack of cooperation.
WHO also recommended against mask-wearing for the public for months, a mistake many health officials say cost lives.
Numerous scientists also slammed WHO's reluctance to acknowledge that COVID-19 was frequently spread in the air and by people without symptoms, criticizing the agency's lack of strong guidance to prevent such exposure.
Tedros was a vociferous critic of rich countries who hoarded the limited supplies of COVID-19 vaccines, warning that the world was on the brink of a "catastrophic moral failure" by failing to share shots with poor countries.
Most recently, WHO has struggled to investigate the origins of the coronavirus, a challenging scientific endeavour that has also become politically fraught.
After a weeks-long visit to China, WHO released a report in 2021 concluding that COVID-19 most likely jumped into humans from animals, dismissing the possibility that it originated in a lab as "extremely unlikely."
But the U.N. agency backtracked the following year, saying "key pieces of data" were still missing and that it was premature to rule out that COVID-19 might have ties to a lab.
Mark Woolhouse, an infectious diseases professor at the University of Edinburgh, described COVID-19 as a "once-in-a-lifetime disaster" and said that broad immunity against the virus meant we were now in a new phase of the outbreak.
Woolhouse noted there had also been significant criticism of WHO's pandemic response, in addition to those of its member countries and others.
He lamented that the global community missed numerous chances to stop the coronavirus earlier, in addition to causing much "self-inflicted harm" by shutting down much of society.
"Given the ever-present threat of another pandemic, lessons need to be learned," he said.
Maria Cheng reported from London.
The end of the COVID-19 public health emergency: What's next?
Following the declaration of the COVID-19 public health emergency (PHE) in January 2020, the US government took unprecedented actions to support public health and stimulate the economy, including investing $4.4 trillion through multiple legislative packages 1 This includes all pandemic-related economic interventions, not just those under the PHE umbrella. "The federal response to COVID-19," USA Spending, accessed April 28, 2023. and implementing more than 200 regulatory waivers under the PHE. 2 COVID-19 emergency declaration blanket waivers for health care providers , Centers for Medicare & Medicaid Services (CMS), updated October 13, 2022. These measures had a substantial impact on the entire US healthcare ecosystem, helping to stimulate testing and vaccination efforts, expand coverage and access to care, and support providers as they faced unprecedented challenges.
More than three years later, with the public health emergency expiring, much of the funding and flexibility that helped expand testing, vaccination, coverage, and access to care is also coming to an end (see table). The current administration has announced plans to end the PHE on May 11, 2023. 3 "H.R. 382 – A bill to terminate the public health emergency declared with respect to COVID-19," Executive Office of the President, January 20, 2023. A separate "national emergency" declaration ended on April 10, 2023, with the enactment of H.R. Res. 7: "H.J.Res.7 - Relating to a national emergency declared by the President on March 13, 2020," Congress.gov, April 10, 2023. Although Congress has recently extended certain accommodations through 2024 (for example, Medicare telehealth flexibilities and the Acute Hospital Care at Home program), the federal government is set to continue phasing out a majority of the funding and regulatory support initiatives currently in place, with many expiring concurrent with the end of the PHE. Also ending is a provision that had increased federal funding by 6.2 percent to provide incentives for state Medicaid agencies to keep individuals enrolled in the program (forgoing eligibility redeterminations). While redeterminations and increased federal funding were previously tied to the PHE, Congress is now allowing states to redetermine Medicaid eligibility as of April 2023 (states have some flexibility with when to start), and it is gradually reducing the additional funding throughout 2023. 4 Meghana Ammula and Jennifer Tolbert, "10 things to know about the unwinding of the Medicaid continuous enrollment provision," Kaiser Family Foundation (KFF), April 5, 2023.
The impending changes in federal relief dollars (for example, the 20 percent increase in Medicare inpatient payments for COVID-19 treatment 5 Jakob Emerson, "The 20% Medicare cut coming for hospitals," Becker's, February 13, 2023. ) and reductions in care delivery and workforce flexibilities (such as the expanded scope of practice for non-physicians) will have broad implications for private stakeholders.
This article examines the federal government's expanded role during the pandemic, the changes coming with the expiration of PHE, the impact and potential implications of these changes for private stakeholders, and how stakeholders may respond. For example:
Providers could double down on operational efficiencies to mitigate additional financial hardships that they were already facing due to rising costs.
Payers could prepare for shifts in enrollment and negotiate new contracts for items and services that had been temporarily covered by the federal government.
Manufacturers and distributors could adjust their operations in anticipation of increased demand uncertainty.
Regardless of the specific actions they take, these affected stakeholders would likely benefit from responding quickly and decisively to their new environment.
The federal government's role in the pandemic, and what may change
The federal government implemented a wide range of COVID-19 pandemic interventions, from vaccination, testing, treatment, and access to care delivery and healthcare coverage. In total, the government spent hundreds of billions of dollars—including more than $30 billion on vaccines, 6 Cynthia Cox, Jennifer Kates, and Josh Michaud, "How much could COVID-19 vaccines cost the U.S. after commercialization?," KFF, March 10, 2023. $50 billion on testing and contact tracing, 7 Federal support for domestic COVID-19 test availability , Congressional Research Service, February 18, 2022. and more than $170 billion in provider relief funding 8 Teresa A. Coughlin, "The COVID-19 Provider Relief Fund," Urban Institute, August 29, 2022. —and adjusted hundreds of regulatory requirements to enable the US health system to respond to the pandemic. Healthcare industry stakeholders that have benefited from these funding opportunities and regulatory adjustments can consider how to respond to their planned rollback. 9 Unwinding the Medicaid continuous enrollment provision: Projected enrollment effects and policy approaches , Assistant Secretary for Planning and Evaluation (ASPE), August 19, 2022; Matthew Buettgens and Andrew Green, The impact of the COVID-19 public health emergency expiration on all types of health coverage , Urban Institute, December 5, 2022; Alice Burns et al., "Fiscal and enrollment implications of Medicaid continuous coverage requirement during and after the PHE ends," KFF, May 10, 2022.
Vaccination. The US government has played a substantial role in COVID-19 vaccine development, procurement, and distribution, investing more than $30 billion in total while accelerating regulatory approval processes to authorize three vaccines by early 2021 through Operation Warp Speed (OWS) and other initiatives. 10 A fourth vaccine, Novavax, received an emergency use authorization (EUA) in October 2022: "Operation Warp Speed contracts for COVID-19 vaccines and ancillary vaccination materials," Congressional Research Service, updated March 1, 2021; "Domestic funding for COVID-19 vaccines: An overview," Congressional Research Service, updated November 22, 2021. As of March 2023, the federal government had prepurchased 1.2 billion doses of the Pfizer and Moderna vaccines. 11 "How much could COVID-19 vaccines cost after commercialization?," March 10, 2023. Although the government paid for the costs of the vaccines, it required commercial payers, Medicare, Medicaid, and other programs to cover the costs of administering them.
Upon expiration of the PHE, Medicare and private payer in-network coverage for vaccination will continue, though patients may see out-of-pocket costs associated with vaccine administration. Medicaid will continue coverage for at least a year after the PHE ends. The government recently announced it will allocate $1.1 billion in additional funds that will provide vaccines for the uninsured through at least a portion of 2024. 12 "Fact sheet: HHS announces 'HHS bridge access program for COVID-19 vaccines and treatments' to maintain access to COVID-19 care for the uninsured," US Department of Health and Human Services (HHS), April 18, 2023. With payers required to cover vaccines and waning federal funding and vaccine provisioning, payers will assume new costs to cover COVID-19 vaccination. Both payers and manufacturers will need to negotiate contracts for vaccines that have to date been largely funded by the federal government.
Testing. The US government also played a critical role in COVID-19 testing and tracing. Appropriating more than $50 billion for COVID-19 testing and contact tracing, 13 Federal support for domestic COVID-19 test availability , Congressional Research Service, February 18, 2022. the government mailed more than 700 million at-home tests, 14 Courtney Rozen, "Biden mailed 737 million Covid tests but mum on who got them," Bloomberg Law, February 2, 2023. expedited the tests' regulatory authorization process, subsidized testing for the uninsured ($11 billion), 15 "Testing, treatment, and vaccine administration for the uninsured," Tracking Accountability in Government Grants System (TAGGS), accessed April 19, 2023. provided tests directly to schools ($10 billion 16 Phyllis W. Jordan, "What congressional funding means for K-12 schools," FutureEd, December 12, 2022. ) and to American households ($6 billion 17 Courtney Rozen, "Biden mailed 737 million Covid tests but mum on who got them," Bloomberg Law, February 2, 2023. ), and helped to set up a coordinated surveillance and reporting system, including testing sites that are free to use.
The end of the PHE may limit the federal government's continued investment in prepurchasing and providing tests. Funding for testing uninsured individuals 18 The 2021 US Census results estimated there were 27.2 million uninsured individuals in the United States. Lisa N. Bunch and Katherine Keisler-Starkey, "Health insurance coverage in the United States: 2021," US Census Bureau, September 13, 2022. expired March 22, 2022, prompting the administration to warn that it no longer had adequate funding to replenish the national stockpile of at-home tests. 19 "Summary of funding request to meet critical needs," White House, September 2, 2022. Medicare and Medicaid will continue to cover test charges for the calendar year following the end of PHE. 20 Juliette Cubanski et al., "What happens when COVID-19 emergency declarations end? Implications for coverage, costs, and access," KFF, January 31, 2023. As an essential health benefit, COVID-19 tests will be required coverage for individual and small group private payers, 21 "FAQs on essential health benefit coverage and the coronavirus (COVID-19), CMS, March 12, 2020. and other private payers are likely to cover some tests (for example, they may cover PCR but not home-based antigen tests). But testing coverage requirements for large group payers will end along with the PHE. Although private payers have been covering at least a portion of COVID-19 testing costs throughout the pandemic and patient demand for testing has declined, payers can anticipate and prepare for a potential increase in the proportion of testing-related claims as federal provision of tests and testing sites diminishes.
Treatment. The US government has also played a role in the treatment of patients with COVID-19, including by developing and providing therapeutics, increasing funding for patient care, and expanding care flexibility. For instance, in the first two months of 2022, the US government provided more than 2.5 million COVID-19 treatments and therapies to US states. 22 "Secretary Becerra announces HHS purchase of 600,000 treatment courses of new monoclonal antibody that works against Omicron," HHS, February 10, 2022. Federal investment included therapeutic drug development and manufacturing, 23 "Biden administration to invest $3 billion from American Rescue Plan as part of COVID-19 antiviral development strategy," HHS, June 17, 2021. fast-tracked regulatory approval, 24 "Coronavirus Treatment Acceleration Program (CTAP)," US Food and Drug Administration (FDA), January 24, 2023. drug procurement and distribution, 25 "Fact Sheet: Biden administration increases access to COVID-19 treatments and boosts patient and provider awareness," White House, April 26, 2022. and support for providers caring for COVID-19 patients (more than $20 billion for Medicare enrollees 26 "Preliminary Medicare COVID-19 data snapshot," CMS, December 17, 2021. and $25 billion for the uninsured 27 Sarah Kliff and Noah Weiland, "For the uninsured, Covid care has entered a new stage of crisis," New York Times , December 6, 2022. ).
Beyond existing grants, there are no publicly announced plans for additional federal funding, advanced purchasing, or procurement of COVID-19 therapeutics, although the Biden administration has requested more funding from Congress. 28 "Summary of funding request to meet critical needs," White House, September 2, 2022. Additionally, Medicare is set to impose Part B cost sharing (normally 20 percent) for monoclonal therapeutics in January the year after the Food and Drug Administration's emergency use authorization (EUA) expires, 29 "After the public health emergency: Implications for Medicare and U.S federal health care policies," Hogan Lovells, March 13, 2023. and treatment coverage requirements for Medicaid enrollees will end one year after the PHE expires. 30 Juliette Cubanski et al., "What happens when COVID-19 emergency declarations end? Implications for coverage, costs, and access," KFF, January 31, 2023. If government coverage ceases, private payers will likely need to make coverage decisions about these therapeutics based on use patterns, clinical benefit, and patient demand. Providers and payers would also need to negotiate and enter contracts to directly procure therapeutics from manufacturers and distributors, and prepare for potential cost increases.
Access to care delivery. To facilitate greater access to care for the US population during the COVID-19 pandemic, the federal government supported strained providers by providing financial assistance, staffing and material resources, and flexibility in care delivery models.
Financial assistance came in the form of increased payments, loans, and reduced reimbursement sequestration. Increased payments included the 20 percent diagnosis-related group (DRG) add-on for COVID-19 patients 31 "Coronavirus update: CMS releases guidance implementing CARES Act provisions," American Hospital Association, April 16, 2020. ; the CARES Act, which freed up $150 billion in federal aid 32 "CARES Act Coronavirus Relief Fund frequently asked questions," IRS, January 31, 2023. ; and nearly $180 billion in provider relief funding provided by the Health Resources & Services Administration (HRSA). 33 Teresa A. Coughlin, "The COVID-19 Provider Relief Fund," Urban Institute, August 29, 2022. The Centers for Medicare & Medicaid Services (CMS) provided more than $107 billion in COVID-19 Accelerated and Advanced Payment (CAAP) loans. 34 Medicare accelerated and advance payments program COVID-19 public health emergency payment data , CMS, updated December 21, 2022. The federal government delayed the 2 percent Medicare sequestration, which went fully back into effect in July 2022. 35 "2% payment adjustment (sequestration) changes," CMS, December 16, 2021. Federal Emergency Management Agency employees deployed by the government offered staffing relief at hospitals and schools and provided much-needed COVID-19 supplies and infrastructure (such as ventilators; personal protective equipment; testing, screening, and cleaning supplies; and temporary barriers) as well as related labor costs (for example, temporary nursing care and overtime).
Finally, the federal government temporarily waived regulations that made it challenging to access care in an era of physical distancing and prevented hospitals from operating at capacity. Medicare coverage was expanded to telehealth services for the first time, and more than 200 waivers and modifications were implemented, including site-of-care and capacity expansions that gave hospitals flexibility in using hospital space. 36 "COVID-19 emergency declaration blanket waivers for health care providers," CMS, October 13, 2022. Additional waivers expanded the scope of practice for non-physicians and loosened hospital reporting requirements.
The uncertain future of government coverage and financial support for care related to COVID-19 may prompt providers and patients to prepare for a greater out-of-pocket burden for such services and treatment. Upon expiration of the PHE, hospitals will no longer receive the 20 percent DRG add-on for COVID-19 patients. 37 "Coronavirus update: CMS releases guidance implementing CARES Act provisions," American Hospital Association, April 16, 2020. While Medicare coverage of audio-only services for mental health was made permanent, most other telehealth waivers are set to expire at the end of 2024. Of particular importance will be the reduction of site-of-care and workforce flexibility, including expanded scope of practice for non-physicians.
Healthcare coverage. The COVID-19 pandemic ushered in an economic downturn following a decade of growth in US payroll employment. 38 "COVID-19 ends longest employment recovery and expansion in CES history, causing unprecedented job losses in 2020," US Bureau of Labor Statistics, June 2021. Between January and April 2020, 22 million Americans lost their jobs, and the US unemployment rate surged from 3.5 to 14.8 percent (by July 2022 the US economy had regained the number of jobs lost). 39 Unemployment rates during the COVID-19 pandemic , Congressional Research Service, August 20, 2021. Job losses and furloughs led to losses in employer-sponsored health coverage and the purchasing power to participate in healthcare exchanges. 40 Estimates of workers and their dependents who lost employer-sponsored healthcare coverage because of a pandemic-related job loss in 2020 range from 2.7 million to 14.6 million. Paul Fronstin and Stephen A. Woodbury, "How many Americans have lost jobs with employer health coverage during the pandemic?," Commonwealth Fund, October 7, 2020; "Health insurance coverage declined during the pandemic," Duke University, September 8, 2021. In response, the federal government intervened to expand coverage and fund governmental programs, including state Medicaid programs. This helped contribute to a historically low uninsured rate of 8.9 percent in the third quarter of 2021. 41 "Health coverage changes from 2020-2021," ASPE, January 27, 2022.
The federal government intervened in the following ways to increase healthcare coverage throughout the pandemic: protecting Medicaid enrollees from disenrollment through most of the PHE, 42 Juliette Cubanski et al., "What happens when COVID-19 emergency declarations end? Implications for coverage, costs, and access," KFF, January 31, 2023. opening a special enrollment period for residents of the 36 states that use the US health insurance marketplace to secure health coverage, and providing federal subsidies to offset the cost of COVID-19 care to states (for example, via an additional 6.2 percent in federal medical assistance percentage, or FMAP, for non-expansion populations and 100 percent FMAP for states providing COVID-19-related Medicaid coverage to the uninsured) and to individuals (for example, via premium tax credits through the American Rescue Plan and the Inflation Reduction Acts). 43 Katie Keith, "CBO analyzes American Rescue Plan coverage expansions," Health Affairs , February 18, 2021; Cynthia Cox, "Five things to know about the renewal of extra Affordable Care Act subsidies in the Inflation Reduction Act," KFF, August 11, 2022.
The 6.2 percent enhanced FMAP—which provided approximately $100.4 billion in additional funding to states from fiscal year 2020 to fiscal year 2022—began to decrease on April 1, 2023, and will phase out through the rest of the calendar year. 44 "10 things to know," April 5, 2023; "KFF analysts find that between 5.3 million and 14.2 million people could lose Medicaid coverage following the end of the public health emergency and continuous enrollment requirement, with an unknown number able to find new coverage," KFF, May 10, 2022. Additionally, the 100 percent FMAP for the 15 states that have opted into providing COVID-19-related Medicaid coverage for the uninsured will end on the last date of the month that the PHE ends. 45 "COVID emergency declarations are ending. What happens to migrant & immigrant health and health access?," Migrant Clinicians Network, February 6, 2023; "States can test for COVID-19 under the uninsured Medicaid eligibility option, but why are many opting out?," The Commonwealth Fund, August 27, 2023. Also, as of April 1, 2023, states may restart redetermination and disenrollment, which could lead to a potential 5 to 20 percent drop in Medicaid enrollment. 46 Unwinding the Medicaid continuous enrollment provision , August 19, 2022; The impact of the COVID-19 public health emergency expiration , December 5, 2022; "Fiscal and enrollment implications," May 10, 2022.
The impact and potential implications for private stakeholders
As the unprecedented level of federal government COVID-19 pandemic support phases out, private stakeholders could strategically plan for their new responsibilities (exhibit).
Providers. Faced with rising operating costs and inflation, providers may find the time is right to take on operational efficiency programs to mitigate the additional financial impact of the loss of provider relief funds, loans, and the 20 percent DRG add-on. A reduction in Medicaid enrollment following the restart of Medicaid redeterminations may also affect reimbursement dynamics across some markets. The regulatory landscape will continue to influence provider investment decisions as many systems seek to expand ambulatory and telehealth service offerings. Telehealth has spurred huge consumer uptake and provider investment already. 47 "Telehealth in the pandemic—How has it changed health care delivery in Medicaid and Medicare?," US Government Accountability Office, September 29, 2022. Congress recently extended many of the Medicare telehealth flexibilities and the Hospital Without Walls waiver through 2024. 48 "CMS waivers, flexibilities, and the transition forward from the COVID-19 public health emergency," CMS, February 27, 2023. However, other related practitioner eligibility expansions are set to expire with the end of the PHE, which may affect providers' ability to leverage alternative care settings for their patients. In a tight healthcare labor market, it is particularly important for providers to prepare for the rollback of site-of-care and workforce flexibilities (such as expanded scope of practice for non-physicians).
Private payers. Private payers will be required to absorb the costs of COVID-19 vaccination, testing, and treatment that were previously shouldered by the federal government. A likely increase in claim volume related to treatment, testing, and vaccination stresses the importance of use management efforts, particularly in the context of ongoing COVID-19 waves. Payers may also see higher costs related to vaccine administration. Finally, with the drop in Medicaid enrollment related to the resumption of Medicaid redeterminations, 49 Unwinding the Medicaid continuous enrollment provision , August 19, 2022; The impact of the COVID-19 public health emergency expiration , December 5, 2022; "Fiscal and enrollment implications," May 10, 2022. private payers on the exchanges should prepare for a potential increase in enrollment. An estimated one-third of beneficiaries no longer eligible for Medicaid will qualify for subsidies on the exchanges. 50 "Mitigating coverage loss when the public health emergency ends," blog entry by Sabrina Corlette and Maanasa Kona, Commonwealth Fund, April 26, 2022.
Manufacturers and the healthcare industrial base. Manufacturers of COVID-19-related products will face uncertainty in demand as federal prepurchasing recedes and the regulatory climate reverts to pre-EUA requirements. Manufacturers that manage large federal contracts may need to prepare to juggle a higher number of smaller contracts (for example, with health systems and retail pharmacies) to maintain production levels. Manufacturers may also shift to seasonal production of COVID-19 supplies (the US Food and Drug Administration has suggested shifting boosters to a schedule similar to the flu shot) 51 Future vaccination regimens addressing COVID-19 , FDA, January 26, 2023. and pursue expansion into international markets if domestic demand remains unpredictable. The end of large-scale federal advance purchasing of COVID-19 products such as tests and vaccines could affect the country's healthcare industrial base. Manufacturers will run the risk of having insufficient dedicated manufacturing capacity in the event of a potential future surge, which could lead to downstream public health consequences. 52 Notably, the absence of federal R&D dollars will have less impact on manufacturers than the rollback of advanced purchasing, given that revenue from existing COVID-19 products is likely sufficient to fund any additional R&D required to further advance vaccine and testing technologies.
Distributors. Waning federal involvement could have a more direct impact on companies involved in the distribution of COVID-19 vaccines, tests, and therapeutics than on other stakeholders. For example, health systems and pharmacies have had ongoing involvement in purchasing therapeutics and tests (particularly rapid tests). Distributors may now need to identify and secure contracts with manufacturers, hospitals, and pharmacies to take over the government's previous role in provisioning products. At the same time, traditional distribution channels will likely be sufficient to deliver these products to consumers in a postpandemic era, assuming volume remains relatively predictable and care shifts back to traditional settings from, for example, vaccination drives at stadiums.
Since the COVID-19 public health emergency was declared in January 2020, the US government has invested trillions of dollars in public health and stimulus packages and implemented an unprecedented number of regulatory flexibilities to expand testing, vaccination, coverage, and access to care while supporting providers. As the public health emergency comes to an end, along with many corresponding funding and regulatory flexibilities, stakeholders have an opportunity to make strategic plans, respond quickly and decisively, and succeed in the new environment.
Stephanie Carlton is a partner in McKinsey's Dallas office, Pooja Kumar is a senior partner in the Philadelphia office, and Isaac Swaiman is a senior expert in the Minneapolis office.
The authors wish to thank Fadesola Adetosoye, Drew Guerra, Adi Gupta, Jennifer Heller, Kate Lacey, Daniel Moskovic, Amanda Pearson, Arjun Prakash, Joanna Wexler, and Zoe Williams for their contributions to this article.
Explore a career with us
Related articles.
Federal funding may boost social determinants of health infrastructure
Reimagining public health programs to deliver equitable impact
The Future of Healthcare
CNN values your feedback
Moscow orders unvaccinated over-60s to stay home for 4 months as russia's covid-19 crisis deepens.
Millions of Russians face strict new Covid-19 restrictions from this week after a slow vaccination drive, an overwhelmed health care system and widespread mistrust in government combined to plunge the country into its most deadly phase of the pandemic to date.
On Tuesday Moscow's mayor ordered all unvaccinated residents over 60, as well as unvaccinated people "suffering from chronic diseases," to remain home for four months until late February as the city grapples with a growing crisis.
President Vladimir Putin on Wednesday approved a proposal put forward by the government to declare non-working days from October 30 to November 7 across Russia in an effort to curb the latest wave of the pandemic. Senior figures in the country have also started openly admitting that the situation is dire as Russians head towards a bleak winter.
Russia has reported its highest numbers of daily cases and deaths multiple times in recent days, and it registered a record 1,028 official fatalities on Wednesday.
Experts point towards a lagging vaccination program and a failure in government messaging as factors behind the surge, which is now threatening to deluge hospitals across the nation.
"I think the country is now falling into disaster," Vasily Vlassov, a Russian epidemiologist and former adviser to the World Health Organization (WHO), told CNN.
"I have hope we will soon come to a certain limit beyond which we will not go, but this is still very high morbidity and mortality. Hospitals are overwhelmed," Vlassov said, predicting that deaths would spike further still before the end of the year.
And there are concerns that Russia's official figures do not reflect the true scale of its public health emergency.
"(A) person who dies of respiratory failure from Covid often gets into the statistics as a person who died from respiratory failure, but not from Covid," Vlassov said. "High morbidity in Russia is seen as a sign of failure of the state and society."
CNN has previously reported concerns about Russian officials underreporting coronavirus death figures. Russia's counting method does not include part of the deaths in the official statistics stating people died "with Covid" but not "of Covid," which does not comply with WHO recommendations.
Government officials have begun talking openly about the depth of the crisis. Prime Minister Mikhail Mishustin said at a Covid-19 taskforce meeting on Tuesday that the burden on medical institutions is seriously increasing, while the governor of the Oryol region, Andrey Klychkov, recently revealed that the region does not have the capacity to hospitalize any more coronavirus patients.
"The most terrible figure is that we had 1,854 beds prepared, today there are no more free beds available. Of course, we will free as many beds as we can, we'll look for options. But at the moment there are no beds available, and this raises serious concerns," Klychkov said during a live broadcast on Instagram.
Russia's efforts to reduce transmission have been seriously hampered by a lackluster vaccination program. Just around 30% of the population is fully vaccinated, in a country where four domestic vaccines are available.
Russia has a high rate of vaccine skepticism, according to multiple surveys. An Ipsos poll in May found that the vaccination intent among unvaccinated people in 15 countries was lowest in Russia (41%) and the United States (46%). And a study published in September by Levada-Center showed 52% of Russians were not ready to get the shot.
"The main reason is distrust of the authorities and the information they broadcast," Denis Volkov, the director of Levada-Center – a non-governmental polling and sociological research organization – told CNN.
"From the very beginning contradictory information was broadcast through the main channels: some said that you need to be vaccinated; others said that this is a fictitious disease," he said. "Various conspiracy theories were entertained on state media. There was no clear consistent message from the government from the start."
Volkov also suggested that an early Russian campaign to promote its own vaccines and belittle foreign shots backfired, instead reinforcing many Russians' concerns about vaccines in general.
"It's time to say it bluntly: the state has lost the information campaign to combat the coronavirus and explain to people the need for vaccination," the deputy speaker of the State Duma Pyotr Tolstoy said on Saturday.
"This is a fact: people do not trust the vaccine," Tolstoy was quoted as saying by state media RIA Novosti.
On Tuesday, when the country hit another Covid deaths record, the Kremlin admitted its partial responsibility for the low vaccination rates. "Of course, not all that needed to be done was done for informing and explaining the inevitability and importance of vaccination," President Vladimir Putin's spokesperson, Dmitry Peskov, told journalists.
"But at the same time, citizens of our country need to take a more responsible position and get vaccinated," he added.
Certain regions continue to introduce local restrictions depending on the severity of local Covid-19 situations. But, so far, the government has been consistently saying that there are no grounds for announcing a full lockdown.
"[The government] is cautious of making people angry, leaving them without bread by shutting down economy, which will make them even angrier," Ekaterina Schulmann, political scientist, told CNN.
"The nation has seen a constant decline in real disposable incomes since 2014. Support for and trust in the presidential power has been in descent since 2018. It is risky to push people even further," she added.
Disclaimer: Translation of this website is ongoing, and the content updates frequently. Some pages may be partially or completely in English until all the content is translated.
This webpage presents data on COVID-19 cases with information on pregnancy status reported to CDC. COVID-19 is a nationally notifiable disease and reporting cases to CDC is supported by routine case notification through the National Notifiable Diseases Surveillance System (NNDSS), as well as resources provided through the CDC COVID-19 response. As of March 2022, CDC no longer recommends universal case investigation and contact tracing and recommends that health department jurisdictions prioritize specific settings and groups at increased risk. In addition, a decreasing number of case reports include information on pregnancy status. For these reasons CDC will stop reporting data on this page on July 19th, 2022. Information about findings from this data and about CDC's ongoing data collection efforts to better understand the impact of COVID-19 during pregnancy can be found here .
In March 2022, CDC changed its data collection schedule to every 8 weeks for the nationwide COVID-19 infection-induced antibody seroprevalence (commercial laboratory) survey. It now includes information on antibodies for pediatric age groups (ages 6 months to 17 years). Adult antibody updates will be based on the national blood donor seroprevalence study .
This dashboard, which includes information for all age groups, has been updated through February 2022. Updated pediatric seroprevalence information from March 2022 is available here . CDC currently plans to end the nationwide SARS-CoV-2 antibody studies in December 2022.

Sign up to receive the COVID Data Tracker Weekly Review.
tag, as divs are not allowed in 's --> OHA COVID-19 News and Reports
  Subscribe to get OHA updates by email or text .
COVID-19 News from Oregon Health Authority
Covid-19 data reports.
Use the filter to narrow your results to a specific category, such as weekly reports, testing summaries, or projections.
Archived COVID-19 Data Reports
The reports below have been archived. Data presented here reflects what was known at the time of publication. Data was provisional and likely has changed since being published. Moving forward, OHA will no longer revise these archived reports. For the most complete and up to date information, refer to the historical COVID-19 Annual Data Reports or COVID-19 Data Dashboards .
OHA Resources
 OHA COVID-19 Website
 For Healthcare Personnel
OHA COVID-19 Data Dashboard
OHSU Forecast
Media Requests
971-673-2097
How to recognize an official Oregon website
Official websites use .gov.
A .gov website belongs to an official government organization in the United States.
Secure .gov websites use HTTPS
A lock icon ( ) or https:// means you've safely connected to the .gov website.
Only share sensitive information on official, secure websites.
Your browser is out-of-date! It has known security flaws and may not display all features of this and other websites. Learn how